15 January 2021
You've Given One Million 'Mighty Meals' in the UK!

We caught up with Simone Connolly, the Director of FareShare Midlands, who shares her thoughts on working at FareShare, how the pandemic has drastically increased food-poverty rates, and the 'Mighty Meals' partnership with Muslim Hands reaching an amazing 1 million meals at the end of 2020!
How long have you been at FareShare Midlands – what got you interested in being part of this sector?
I've been involved with FareShare for almost 14 years. What attracted me to FareShare was an emerging and serious refugee crisis in 2006, the influx of refugees in our country with no money and going hungry. At the same time, I became aware of FareShare, a charity that helps to re-direct surplus food from the food industry to other charities and organisations. This is then distributed to those who struggle to afford food such as refugees, asylum seekers, low-income families, those living in hostels, escaping abuse, and suffering from poor mental health.
And from then I have been hooked! I'm still extremely passionate, even after 14 years of supporting our mission of ensuring that no one should go hungry, particularly when so much food is wasted.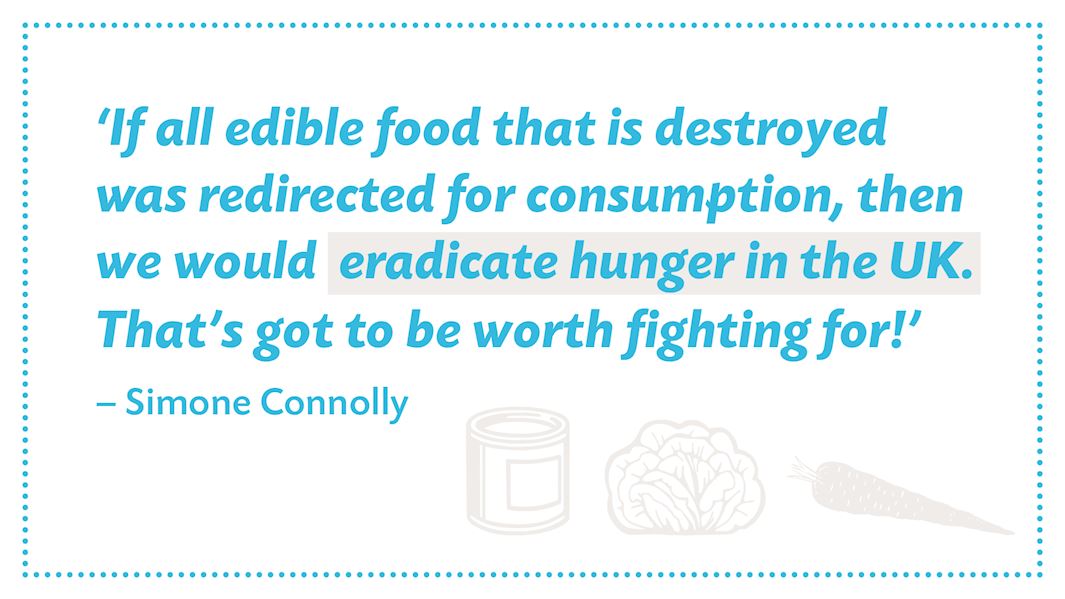 What are the poverty rates in the Midlands?
Over the last 3 years, child poverty has grown fastest in the West Midlands than anywhere else in the UK. In some areas of Nottingham, more than 50 percent of children are living in homes where good food is not affordable. These conditions can have a serious and detrimental impact to a child's well-being and development, and ultimately their future.
How has the pandemic impacted our communities in ways that has never been seen before?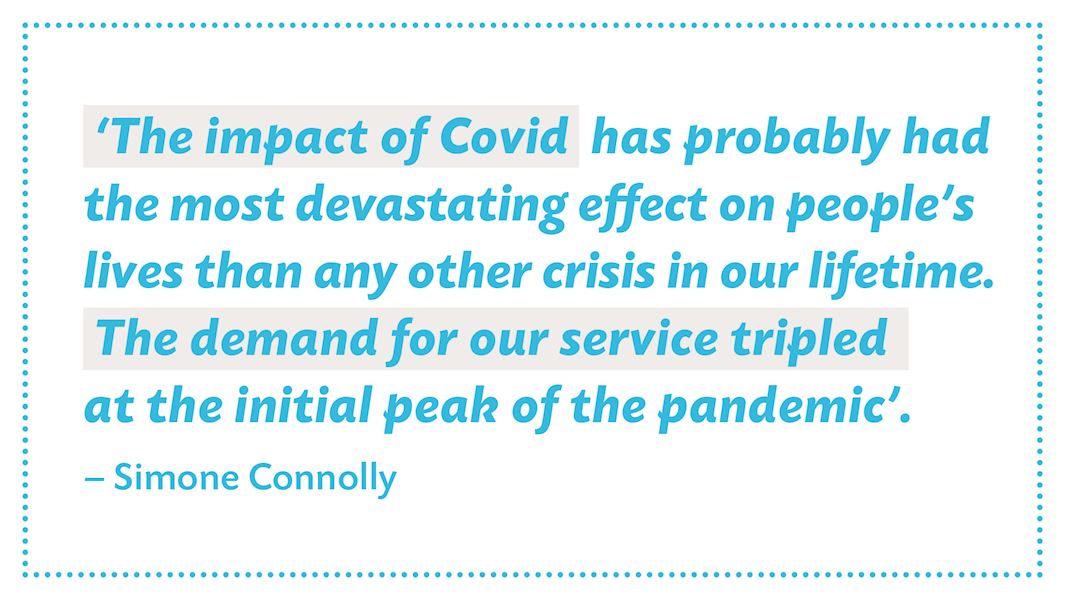 We therefore worked with other organisations to ensure that food was being distributed in areas that were severely affected and to those communities who really needed it most.
How did the partnership with Muslim Hands 'Mighty Meals' come about?
Muslim Hands resonates with the work FareShare is actively doing in local communities across the UK, having established an Open Kitchen in Hounslow, which provides 100,000 meals every year. By partnering with FareShare as part of the 'Mighty Meals' initiative, both organisations are in a stronger position to help more people living in food poverty across the Midlands.
Mighty Meals was created as a brand that encapsulates our joint aims of being ambitious and passionate about going the extra mile. No food should be wasted, and no person should go hungry.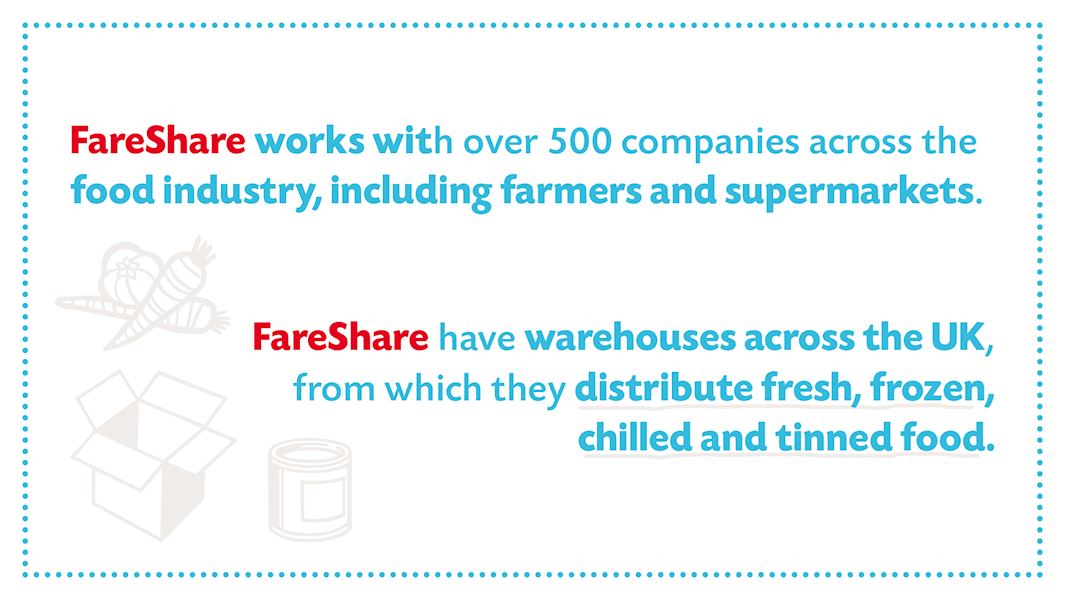 Our partnership with Muslim Hands has made a significant and lasting impact. Without it, we would not have opened the Nottingham warehouse to cope with the huge increase in demand created by the pandemic. With this opportunity, we have been able to reach communities in the Nottingham area that are struggling during this difficult time.
The meals – who do they help?
FareShare Midlands, via our network of community food members across the region, helps to feed over 70,000 people every single week, and the Mighty Meals initiative contributes to us achieving this target. We help those who find themselves in poverty for a variety of reasons including but not limited to homelessness, low or no income, asylum seeker or refugee status and those suffering from addictions.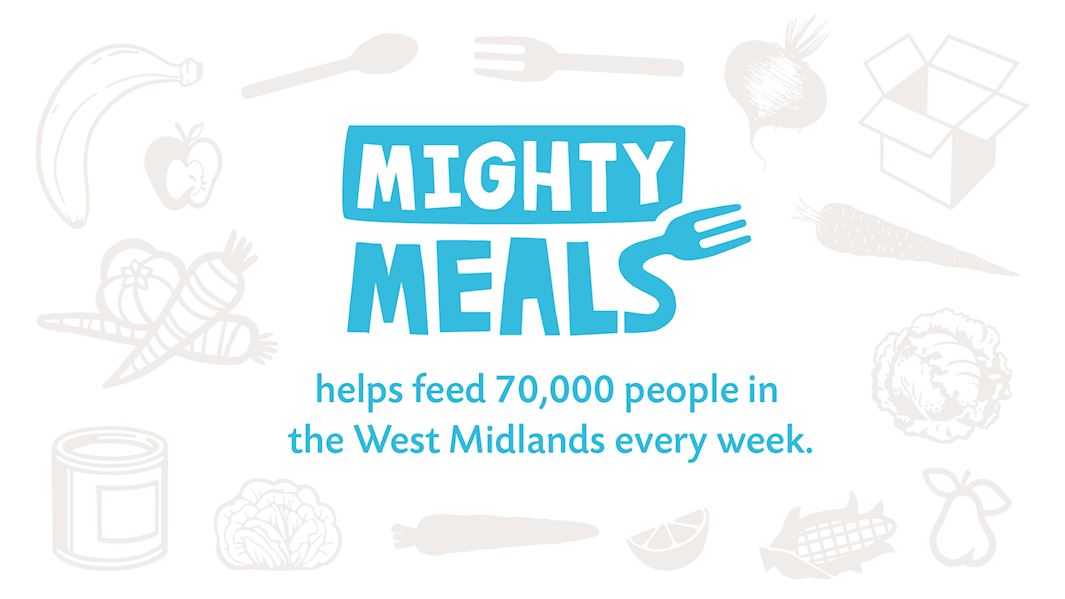 Since the pandemic, the landscape of those who need help has not changed, but the strategy of how this support is given, has. Our members would usually make meals that are served communally from churches, cafes, community centres and holiday clubs. Now because of the virus and the tough situation that has unfolded, the focus of our members is much more about survival and ensuring those that are struggling receive food in the form of a food parcel to take home to make meals with. This is a significant disadvantage as social benefits of bringing people together through food is lost. Over time this will have a massive detrimental impact to people's mental health and well-being.
What is given to families within the meals?
We aim to provide good, nutritious food that is suitable for making meals with.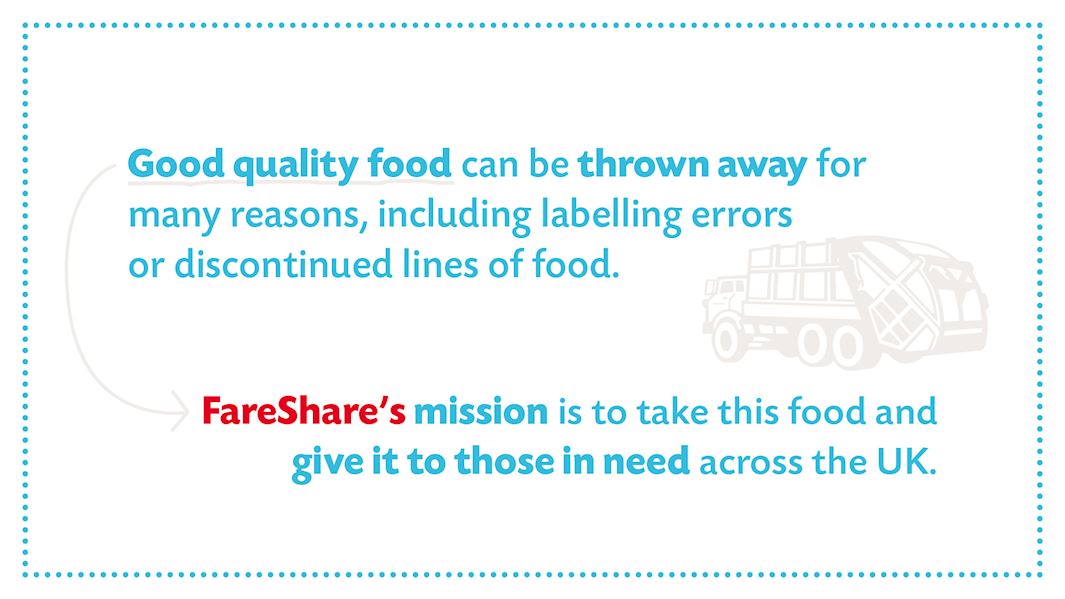 We take into consideration our diverse communities and their cultural differences when preparing orders. We are aware that individuals and families we support may not be confident with cooking, so we do provide a network of members educating and teaching these life skills.
Through Mighty Meals, Muslim Hands donors provided a million meals in 2020! What are your thoughts on this massive achievement?
An incredible achievement of which I am extremely proud. Muslim Hands have been phenomenal - they are a charity that takes time to understand the need in their communities and is prepared to work on solutions for real and lasting change. When two like-minded organisations come together, great things can be achieved!
What does Mighty Meals aim to achieve for 2021?
We aim to keep responding to the need in our communities - a need that is likely to worsen as the impact of Covid-19 continues to take its toll. With the transmission rate of Covid in January being so high, children are off school, which will undoubtedly see thousands more families struggling to make ends meet. So, through the Mighty Meals programme, and the support of our Nottingham Regional Centre, we will strive for even more meals - 2 million sounds like a great number for 2021!
---
Facebook

Twitter

Email This