08 January 2021
Join the Ansar Team!

Alhamdulillah, we are pleased to announce the launch of the Ansar Team at Muslim Hands!
Our fantastic team of volunteers are dedicated to supporting our brothers and sisters for the sake of Allah. From going on sponsored hikes to getting involved on social media, they are at the heart of everything we do, and they are making a positive impact to those in need worldwide.
Right now, more than 3,000 volunteers across the UK are following the legacy of the Ansar – and we want YOU to join this community and share in these rewards!
'The launch of our Ansar Team is a ground-breaking initiative which will increase the sense of family spirit in our volunteer group, in sha' Allah. We hope to reflect and spread this throughout the communities we work in - just as the Ansar did at the time of our beloved Prophet (saw)'. - Bilal Ismail, Events & Volunteers Team
So what does the Ansar Team mean to us?
The legacy of the Ansar
Most people think of the Prophet's (saw) Companions (ra) in Madinah when they hear the word 'Ansar'.
13 years after the Qur'an was first revealed, most of the Sahabah - and eventually the Prophet Muhammad (saw) himself - emigrated to Madinah. At the time, this city was known as Yathrib. The Ansar not only welcomed the Prophet (saw), the best of men and the best of creation, they also wholeheartedly welcomed the Muslims who had left everything behind for the sake of Allah.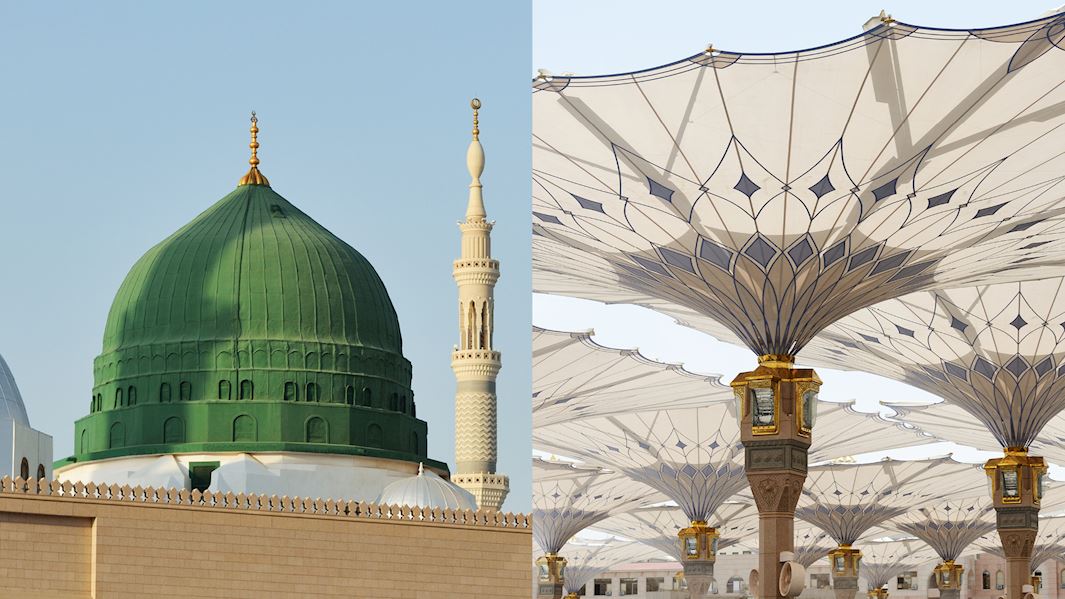 SubhanAllah, the Ansar opened their homes to them and shared their food, their clothes and their wealth with them. Some Ansar even offered to give their Muhajir (emigrant) brothers half of their businesses! They saw that these Muslims were in need of support and did not hesitate to offer them unconditional help for the sake of Allah.
The love and devotion the Ansar extended inspires us to this day. Allah describes the Ansar of Madinah as those 'who give preference [to others] over themselves, even if they themselves are in need. And whoever is protected from the stinginess of his soul – it is those who will be the successful'. [The Noble Qur'an, 59:9]
In another verse, Allah mentions the reward He will give them: 'And the first forerunners [in the faith] among the Muhajireen and the Ansar and those who followed them with good conduct - Allah is pleased with them and they are pleased with Him…' [The Noble Qur'an, 9:100]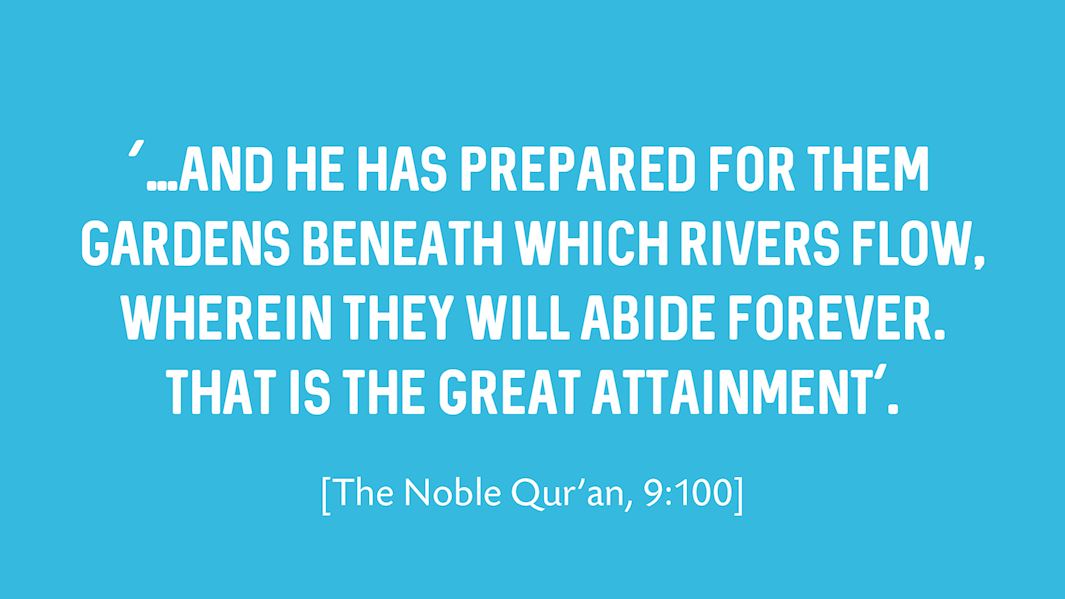 Interestingly, the Ansar of Madinah are not the only Ansar mentioned in the Qur'an!
The word 'Ansar' literally means 'Helpers' or 'Supporters'. The concept of 'Ansar' actually came even before the Ansar of Madinah! After all, there were many people who helped the cause of Allah and supported people for the sake of Allah, even before the Ummah of the Prophet Muhammad (saw).
In fact, 'Isa (as) directly said to his followers, 'Who are my Ansar (supporters) for (the sake of) Allah?' [The Noble Qur'an, 3:52]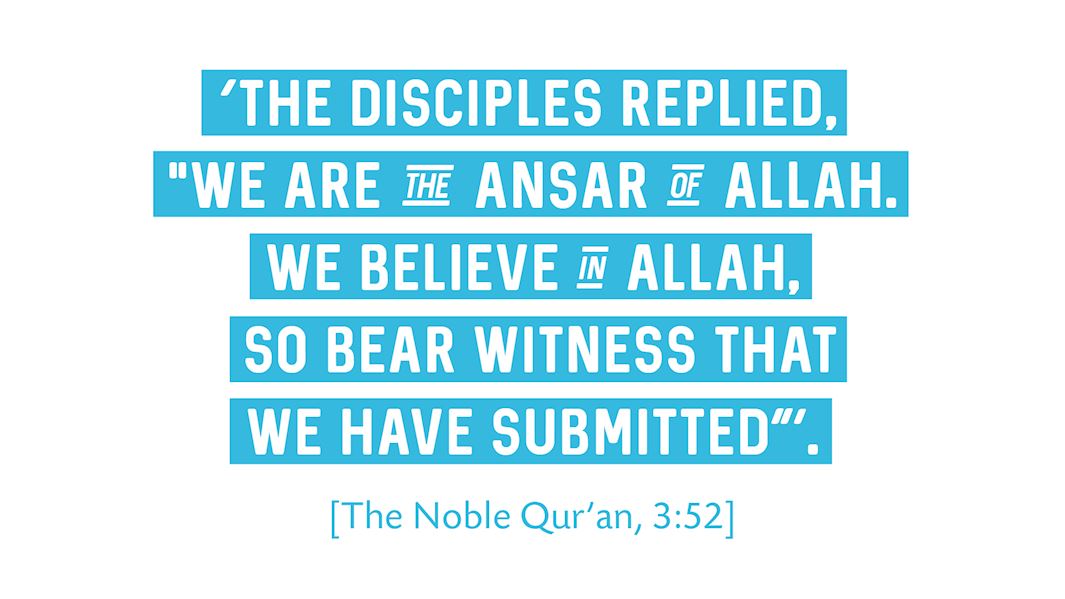 As we launch the Ansar Team in 2021, the legacy of all these historic Ansar is at the forefront of our minds. As Allah says of the Ansar of Madinah, they were 'protected from the stinginess' of their souls. They didn't hold back in their efforts to help people for the sake of Allah. Likewise, we will support those in need to the best of our ability, sacrificing our time, energy and wealth, in sha' Allah.
This is the true definition of success. And we pray that, by following in the footsteps of all these Ansar, we will become as successful as them, ameen!
What can YOU gain from joining the Ansar Team?
Here are a six excellent reasons for you to become a volunteer!
1. Learn new skills
As a volunteer, you can get your hands into all sorts of activities, helping you build useful transferable skills.
You can become more social media savvy, by learning how to set up and promote a fundraising page and increase engagement on social media.
You can learn how to plan and execute a project, for example by organising a bake sale or implementing other fundraising activities.
You can improve your organisational and 'people' skills by assisting our team in putting together sponsored walks, community iftars and other events.
You can build your self-confidence by setting goals for yourself - and achieving them! Plus, every time you self-evaluate, you'll be making progress and becoming a bigger and better fundraiser.
These are just a few of the skills you can gain by joining the Ansar Team and becoming a volunteer.
2. Get involved with events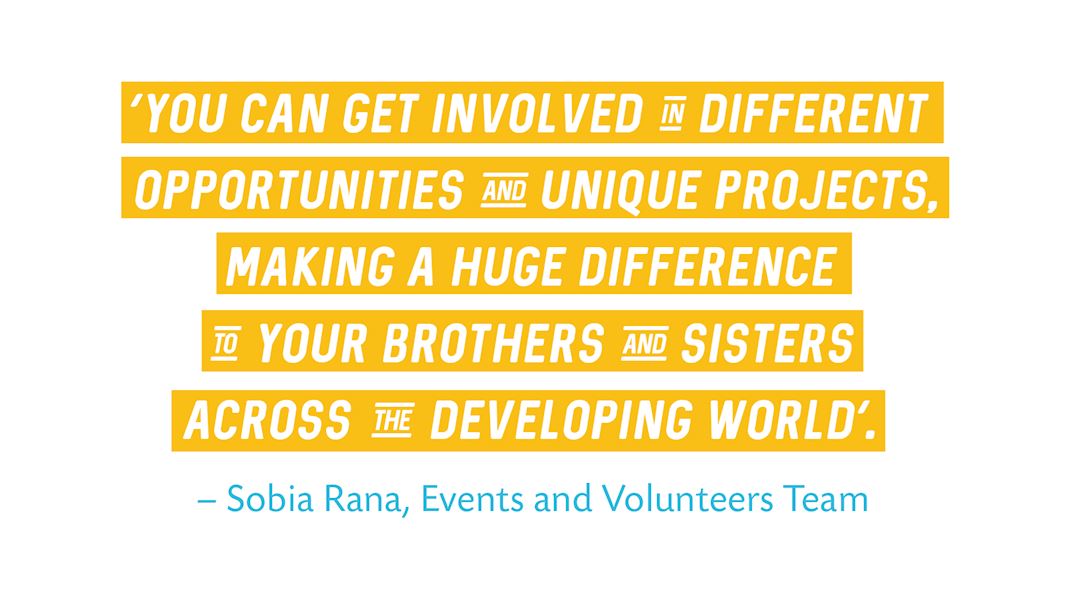 As a volunteer, you can help us organise our charity events, presenting you with unique opportunities such as climbing Ben Nevis and going on spiritual retreats in Turkey. You'll also get to come to fundraising dinners and community iftars, which are fun-filled nights with plenty of delicious food! Being a volunteer means you'll have plenty of meaningful events to brighten up your social calendar - there's always something new to entice you!
Moreover, you might even get the chance to visit some of our projects around the world - and give support directly to those in need! For example, one of our volunteer groups travelled to Malawi after raising money for one of our schools, and got to see first-hand the difference they were making:
'We got to dig the foundations for the new classrooms, paint the school, make new desks for the existing classrooms and plaster the walls. We had a lot of teachers on this trip as well, who delivered teacher training at the school. In sha' Allah, this has benefitted the school in the long-term as well!' - Rumaina, volunteer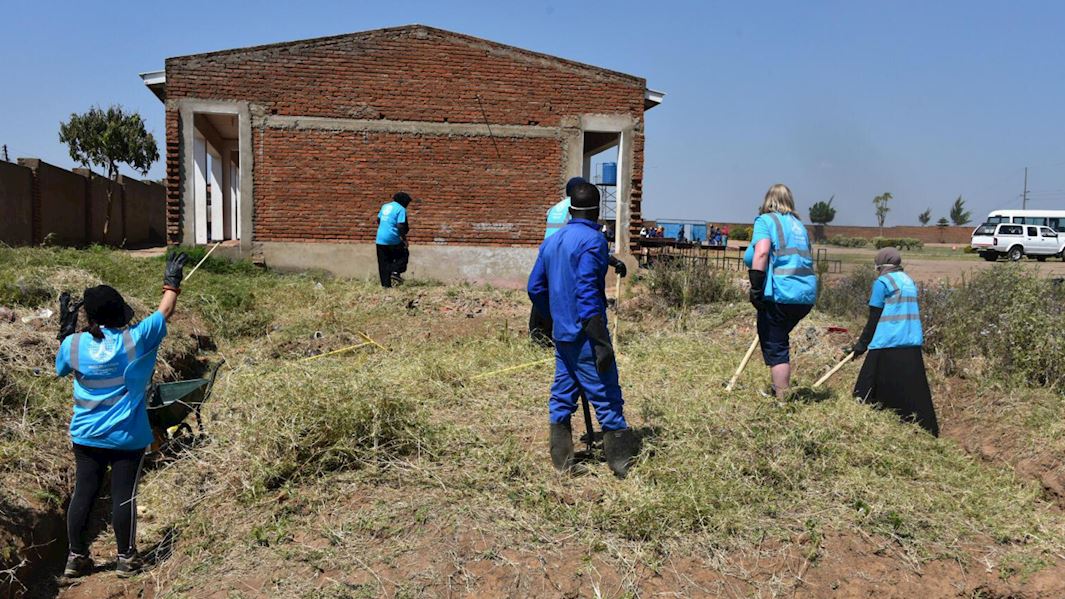 3. Meet amazing people
While volunteering, you'll get to meet amazing people from different backgrounds, with fascinating stories of their own. You're the Ansar Team after all, united by a common cause. Working together for Allah's sake, you'll create lifelong friends with whom you've shared inside jokes, success stories, heart-warming moments, and unique experiences.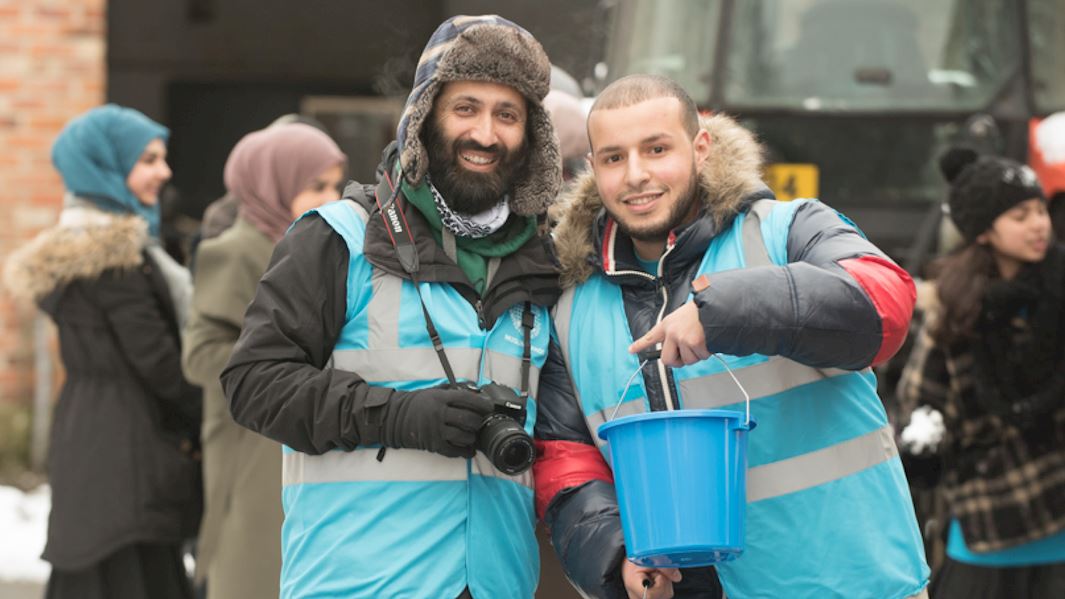 You may even have the opportunity to meet people on the ground, whose lives are being transformed by your work. Talking to these people about their lives is an unforgettable experience. In the words of one volunteer:
'While we were in Malawi, we visited some livelihood projects which give women the skills and resources to develop their businesses. We met some truly strong and talented women who are doing amazing, alhamdulillah! These women were all so inspiring to me. I felt so touched and moved because they truly make the most of what they have and what they can do. They are determined and motivated; they just need a little help to get started. It makes you want to help more women around the world like this'. - Rumaina, volunteer
4. Create lifelong memories
Since you're gaining new skills and knowledge, participating in all sorts of events, and meeting amazing people - of course you're creating memories you will treasure for a lifetime! The meaningful work you do surrounded by good people cannot be forgotten.
Take Hazera, the winner of our Challenge27 event. After raising money to sponsor seven orphans in West Africa, she visited the orphans and said the project completely changed her life.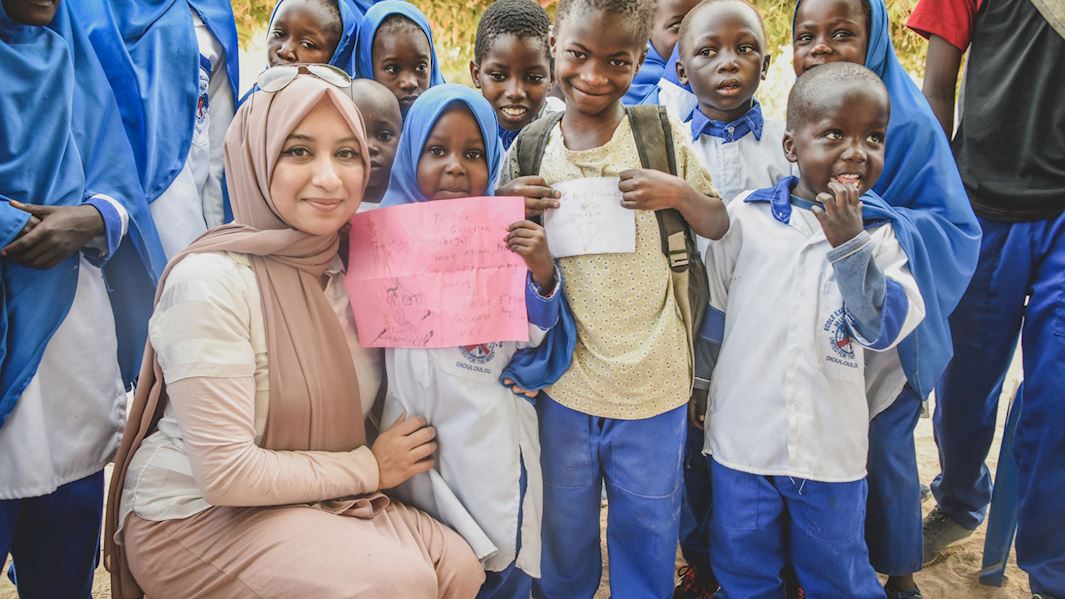 5. Make a difference in this world
Our volunteers are at the heart of everything we do - and the difference they are making has gained recognition:
Making a difference is undoubtedly the most important thing you will gain from joining the Ansar Team:
'I personally believe that charity is about giving back and helping those in need. Muslim Hands proved to me that their purpose is just that. Upon completing the fundraising and the trek, we were given numerous updates about where our donations were being used and how. The transparency MH shows year after year is inspiring and motivates me to continue fundraising and supporting your various campaigns'. - Zahra, volunteer
6. Invest in the next world
As stated above, there are many benefits to joining the Ansar Team. However, our intention and our objective is, above all, to please Allah.
In fact, the logo of the Ansar Team was actually inspired by the sight of pilgrims doing Tawaf around the Ka'bah! The tilted square at the centre of the logo represents the Ka'bah, while the words around it represent the pilgrims. In the same way, all our actions and our efforts as volunteers revolve around a central intention: to gain Allah's pleasure and in sha' Allah be welcomed into His Jannah, ameen!
What are you waiting for?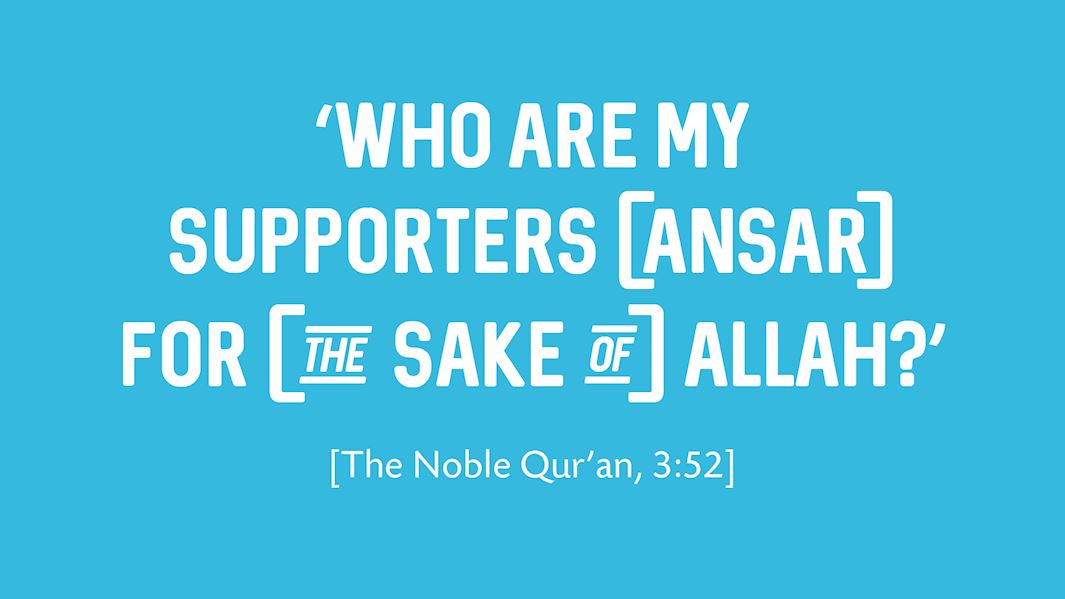 Join us in supporting good causes for the sake of Allah! SubhanAllah, once you join, you'll get addicted to doing good! In the words of Richard and Colm, who raised money on behalf of their friend, Safi Aziz:
'We created a JustGiving page to receive donations and have been overwhelmed in watching the response exceed all our expectations. As two 19-year-olds who started this project as a means of coping with the loss of our best friend, we are immensely proud of our achievement. We never anticipated taking our project this far, and after seeing the impact we have had, we are determined not to stop here'.
This is something that all the volunteers feel - once they join the team, they are determined to give it their all. We want YOU to be a part of this khair. 
So what are you waiting for? Sign up to the Ansar Team today!
---
Facebook

Twitter

Email This