14 January 2022
On the Ground: Three Winter Stories from Pakistan

Ma sha Allah, your generous donations have provided winter relief to families from across the world. From the camps of Syria to the mountains of Pakistan, you are warming the hearts, bodies and shelters of our brothers and sisters.
Today, we'd like to share three stories which will warm your hearts! Our team visited Abdul-Khaliq, Sagheer and Abdul-Qadir in Pakistan to ask them how they felt about the winter kits you sent. Here's what they said…
Abdul-Khaliq: 'Thanks to you, I am relieved'
Abdul-Khaliq lives in Ziarat, with his wife, three children and elderly mother. This struggling family are still living in the temporary shelter which they put together after an earthquake in 2008 destroyed their home. They cannot afford to build a proper house for themselves.
Abdul-Khaliq works as a labourer on local farms. Due to the seasonal nature of his work, he has no income in the winter. Most of his neighbours are in a similar situation - only one person in the whole village has a 'proper' house made from mud.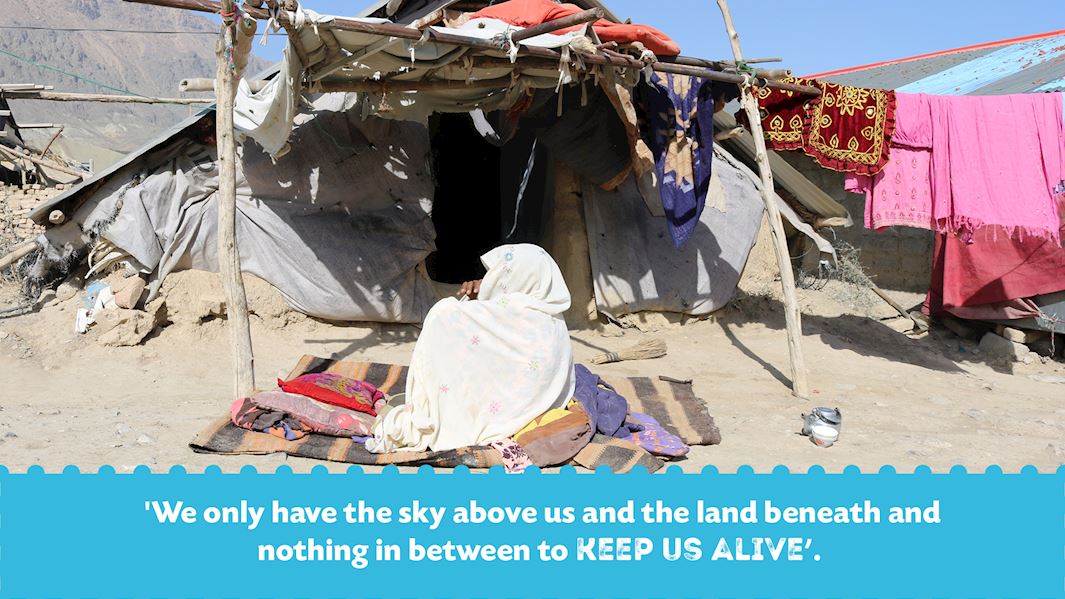 Poor living conditions often push a family deeper into poverty. They can't buy coal for heating, so Abdul-Khaliq's elderly mother keeps getting sick and the medical bills put further strain on the family's meagre income. Abdul-Khaliq was also worried about affording blankets for his children. 'They are grown up now. They need separate bedding', he told our team.
Because of generous donors like yourself, Abdul-Khaliq doesn't have to choose between food, fuel, blankets and medicine this winter.
Abdul-Khaliq especially appreciates the clothes and blankets for his children. 'Thanks to you, I am relieved now. I can use the money to buy nutritious food for my frail mother instead'. He is also grateful for the coal, because he was concerned about how his mother would cope without heating.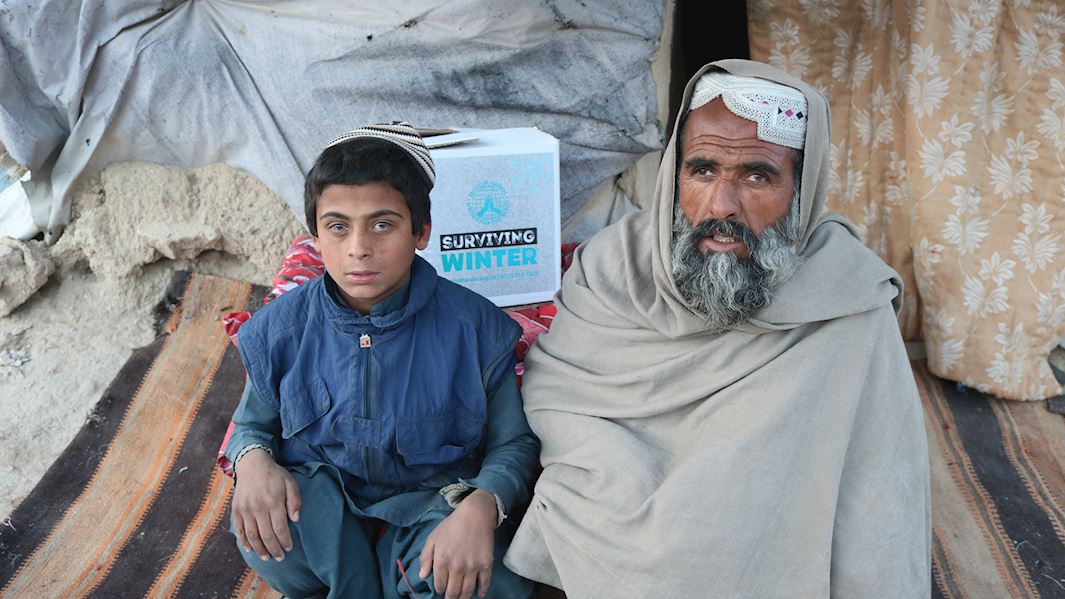 When our team asked Abdul-Khaliq if he had any hopes for the future, he said, 'We hope and believe that you will do more projects here to solve our difficulties. As a community, we will help you out as much as we can'.
He also wanted to share this du'a with you, 'We pray that you and your family are blessed by Allah. May you have more capability to help out people in need like us'.
Sagheer: 'I will always remember you in my du'as'
900km away, in Rawalakot, another family is making du'a for you this winter!
Sagheer lives with her four young children in a valley surrounded by hills. They face landslides and heavy snowfall every winter. The villagers have to travel on foot for several kilometres to reach the nearest 'local' market and purchase supplies.
As a single mother, Sagheer is the sole breadwinner for her children. She works as a maid in a school and she often relies on school meal leftovers to feed her family. She can't afford to buy fuel and heat their home, so her kids are frequently sick. This forces her to take time off from work and skip her daily wages, putting her under more financial stress.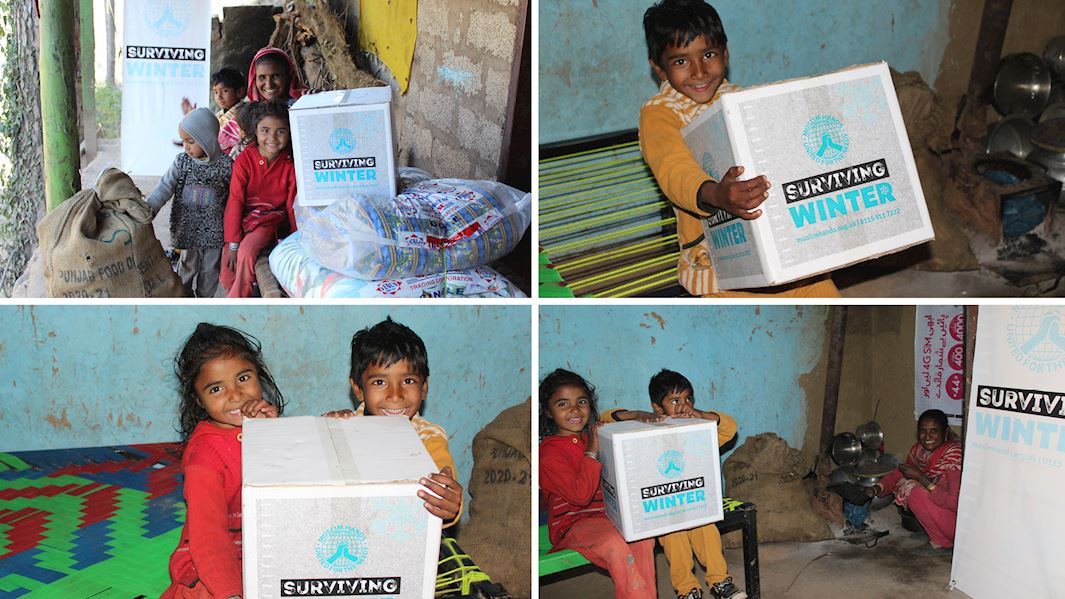 But you have lifted Sagheer's burdens this winter.
'The price of warm clothes increased this year', Sagheer told our team. 'My children are growing and need new clothes and shoes every winter'. She is so thankful for the winter kit you gifted her. 'I will always remember you in my du'as', she said.
SubhanAllah, it is so touching to see the children smiling widely as they try on their new clothes! May Allah (swt) keep them warm and protect them from illness, amin.
Abdul-Qadir: 'You came as if sent by Allah for us'
Back in Ziarat, our team travelled to a different village to visit another family…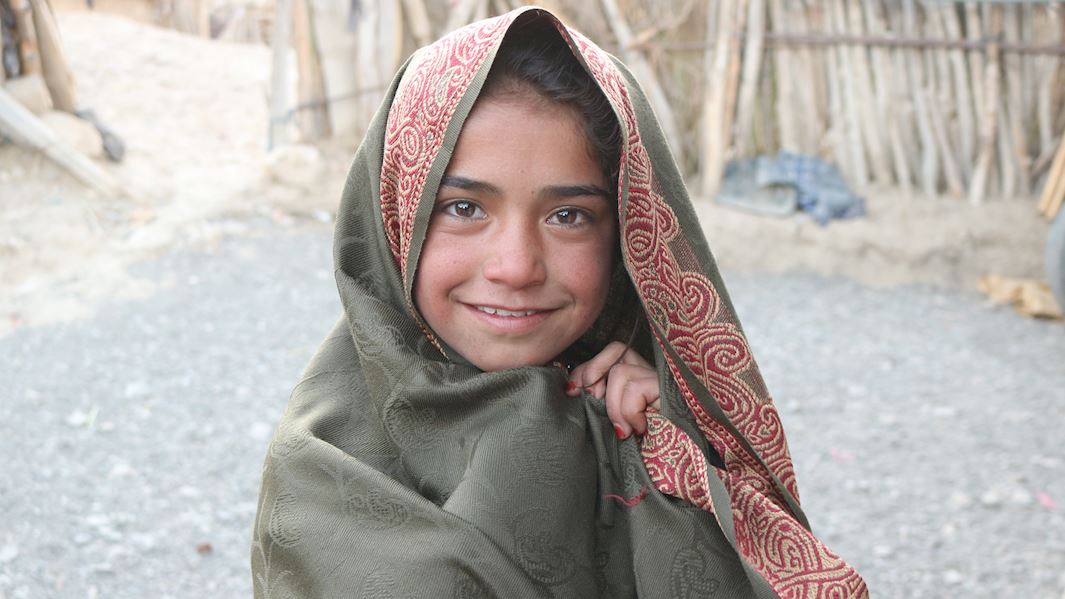 Abdul-Qadir lives with his wife and twelve children. After an earthquake in 2008, they lost the home which he had built with all his savings. Their current mud house consists of one room in which 14 people sleep and live, as well as a separate area for cooking meals.
Abdul-Qadir works hard to support his family - but ever since the earthquake, he has found it difficult to make ends meet.
Our team said: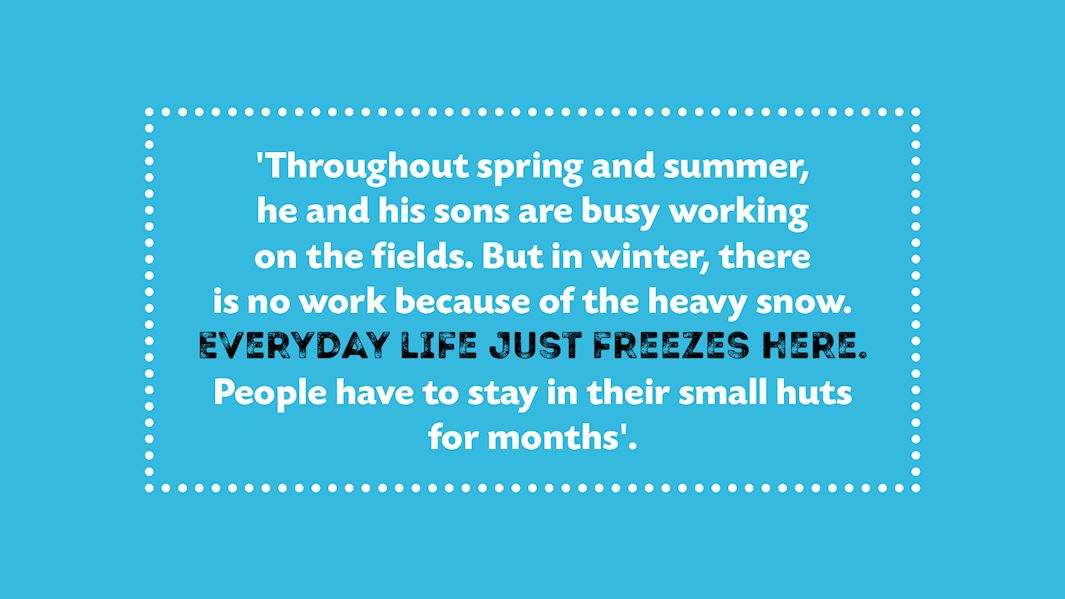 Three of Abdul-Qadir's children are less than five years old, so they are vulnerable to sickness during winter. Moreover, food prices have gone up, so Abdul-Qadir can't even strengthen his children's bodies against the cold.
This worried father was full of thankful words for you. 'My kids were so happy when they received the winter clothes. They immediately opened the box to see them and wear them. I cannot forget their expressions. I am at peace to see that they will be warm and comfortable this winter'.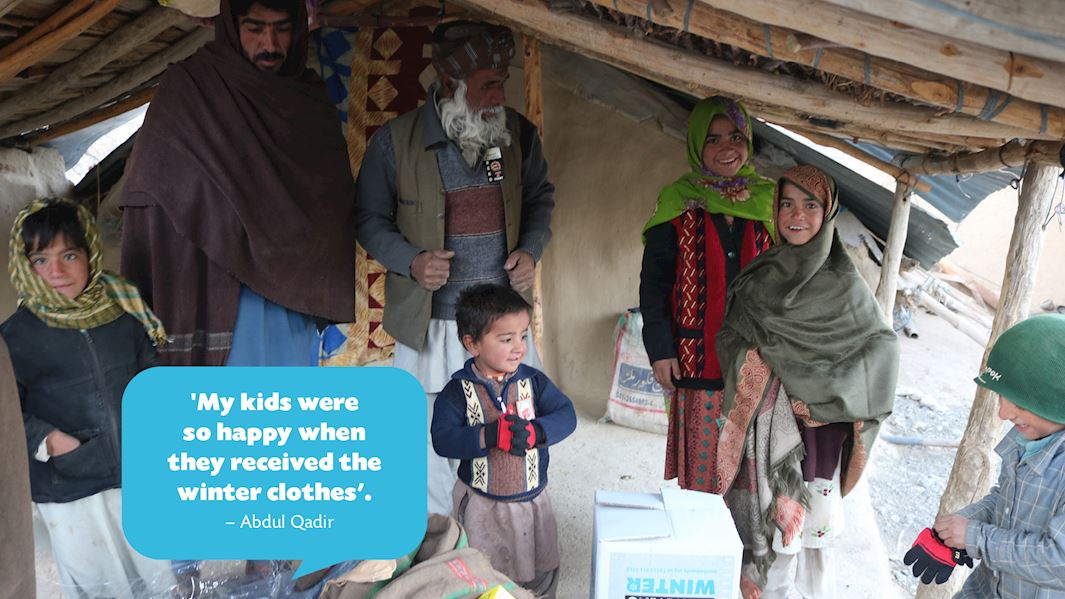 Receiving a gift like this from an anonymous brother or sister has given Abdul-Qadir hope and comfort this winter. 'The way we live here was known to Allah only. But you people came as if sent by Allah for us, and you helped us with what we need to survive winter. May Allah reward you thousands of times for this kindness'.
Amin to every du'a that the Ummah is making for you this winter! May Allah bless you and increase you in opportunities to do good. We ask that you keep all these families in your du'as as well.
You can keep giving to our Winter Appeal to help us reach even more vulnerable families this winter. Our teams are distributing aid in Afghanistan, Pakistan, India-administered Kashmir, Palestine, Yemen and Syria, as well as the Syrian camps in Lebanon and Turkey.
Keep them warm. Keep them alive.
Muslim Hands is an award-winning charity, established in 1993 to provide emergency relief and tackle the root causes of poverty. You can learn more about our Winter Appeal here.
---
Facebook

Twitter

Email This