31 March 2022
Ramadan 2022: A Month of Hope

For so many of us, this Ramadan, more than ever, is shining ahead like a beacon of light in difficult times. After two years of lockdown restrictions and pandemic-induced anxiety, we look forward to sharing the holy month with friends, family and the community. There are also many among us who will still be mourning the loss of those we loved, their absence keenly felt at the iftar table or during Tarawih prayers.
Many families will have their Ramadan directly impacted by the rising living costs and economic crisis which the UK is now experiencing. Everything will be affected: from the price of food for your iftar and sahur meals, to the cost of fuel if you are travelling far to see family and maybe even the confidence you have in giving charity.
But this Ramadan, we want to focus on the hope that the month will bring.
Our message in Ramadan 2022
It is human nature to feel afraid and powerless in times of adversity, but the tawakkul that underpins our lives as Muslims is something we can always call on. Trusting Allah (swt) will give us the hope and strength we need to fully enjoy Ramadan, devoting ourselves to worshipping Allah with confidence and generosity. After all, the rizq (provision) of each human being is already determined before we are even born:
The Messenger of Allah (saw) said,  '(The matter of the creation of) a human being is put together in the womb of the mother in forty days, and then he becomes a clot of thick blood for a similar period, and then a piece of flesh for a similar period. Then Allah sends an angel who is ordered to write four things. He is ordered to write down his deeds, his provision (rizq), his (date of) death, and whether he will be happy or wretched (in religion). Then the soul is breathed into him'. [Bukhari]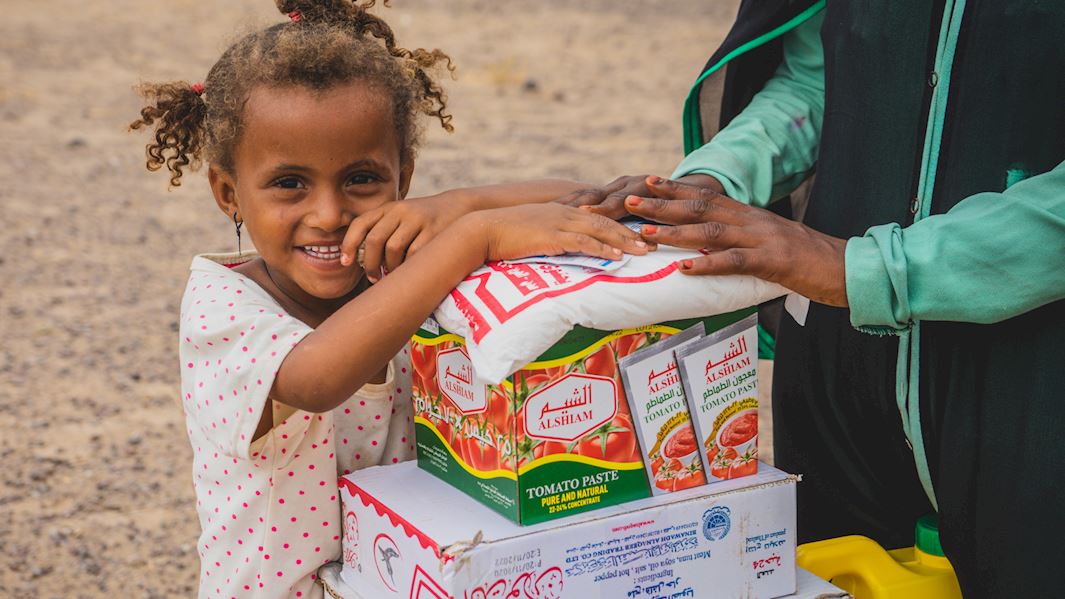 SubhanAllah, our wealth and economic wellbeing is already ordained by our Creator. So all that falls on us is to rely on Him for provision and to spend that wealth in a way which pleases Him.
The inflation that we are experiencing has profound and worrying implications for those in our Ummah who were already struggling. Moreover, the war in Ukraine will exacerbate the effects of long-standing conflicts that have ravaged countries like Yemen, Syria and Afghanistan, while a global food crisis is making things even more difficult for those grappling with everyday poverty.
In these difficult times, helping those less fortunate than ourselves is not only one of the most beautiful acts of worship we can engage in, it also empowers us.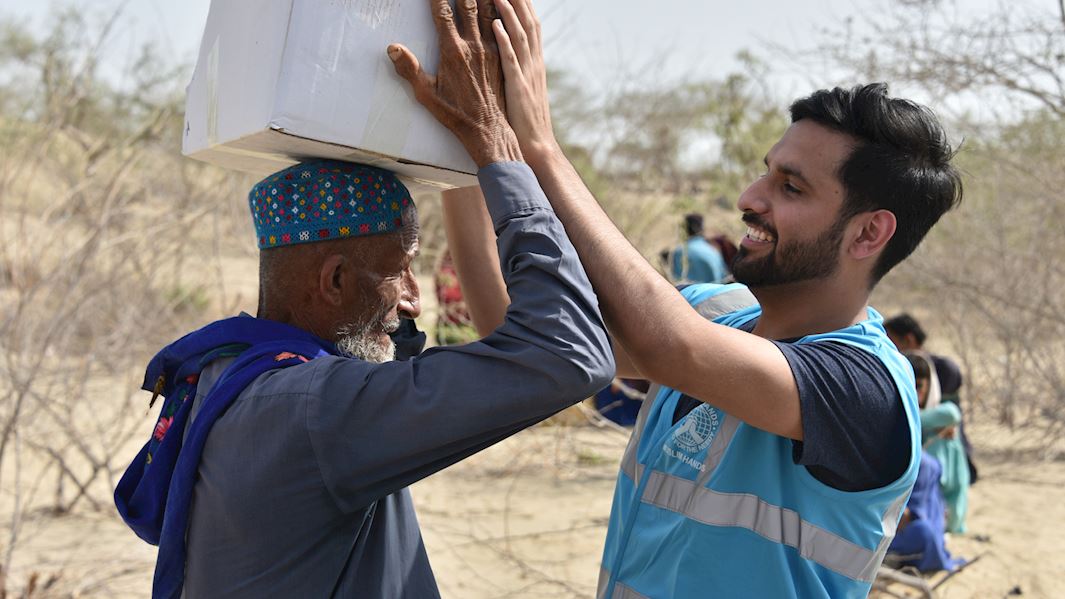 The charity we give is a source of hope for our brothers and sisters. They rely on our Zakat and Sadaqah to sustain them in Ramadan and beyond. And by being an instrument of Allah's compassion, we are also renewing our own strength. For the Prophet (saw) said, 'Give charity without delay, for it stands in the way of calamity' [Tirmidhi] - encouraging us to view charity not as giving something up during hardship, but as protecting ourselves from the hardships of this world.
Moreover, our charity continues to protect us in the next life. The Prophet (saw) said, 'The believer's shade on the Day of Resurrection will be his charity' [Tirmidhi]. SubhanAllah, Zakat and Sadaqah fill so many hearts with hope in this world and their benefits continue even after we've returned to Allah!
This is why our message to you this Ramadan is: You Are Their Hope.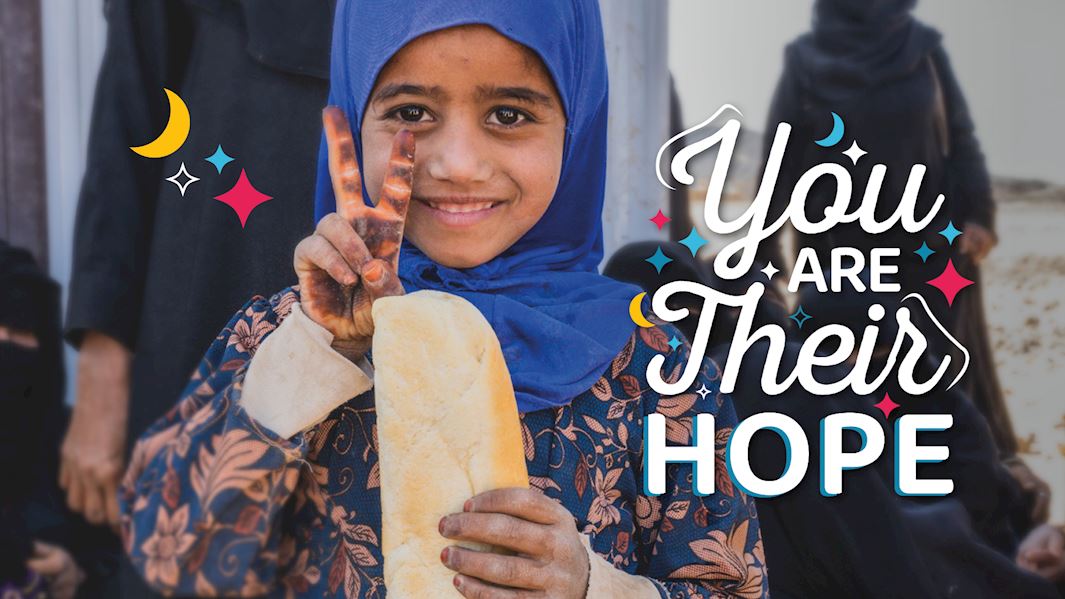 Let's make this a month of hope
Remember: the Prophet (saw) said, 'Ramadan is the month of my Ummah' [Suyuti]. As you reconnect with your local community, we ask you to extend that invitation to Muslims across the world who are relying on you for the provision they need to worship Allah.
We are all united by our trust in Allah and the hope He sends. As givers of charity, we trust that what we spend for His sake will be replaced by something 'better and greater in reward' [The Noble Qur'an, 73:20]. Meanwhile, the vulnerable families of our Ummah trust that Allah will respond to their du'as and send them provision through us. Their du'as and tawakkul strengthen our own faith, just us our charity and tawakkul strengthens their faith, in sha Allah!
As Ramadan is fast-approaching, let us remember to renew our intention to make it a Ramadan of hope - not just for the worldwide Ummah, but also in our very own homes.
At Muslim Hands, we want to empower everyone through your donations and that includes you! As well as expanding the our work to meet the rising need in communities everywhere, including here in the UK, we will also be sharing more resources than ever before, to help you get the most from Ramadan 2022. We will be posting inspiring and informative content daily on Instagram, TikTok, Twitter, LinkedIn, Facebook and YouTube, and providing you with curated content and feedback straight to your inbox, as well as across our blog.
We hope you will join us in spreading hope this Ramadan!
To begin with, here are four easy, yet effective ways you can spread hope with whatever resources you have (time, money, energy or creativity):
One: Make du'a
Du'a the essence of worship and we are encouraged to make du'as for other believers. The Messenger of Allah (saw) said, 'Whoever seeks forgiveness for the believing men and women, Allah will record a good deed for him by each man and woman'. [Tabarani]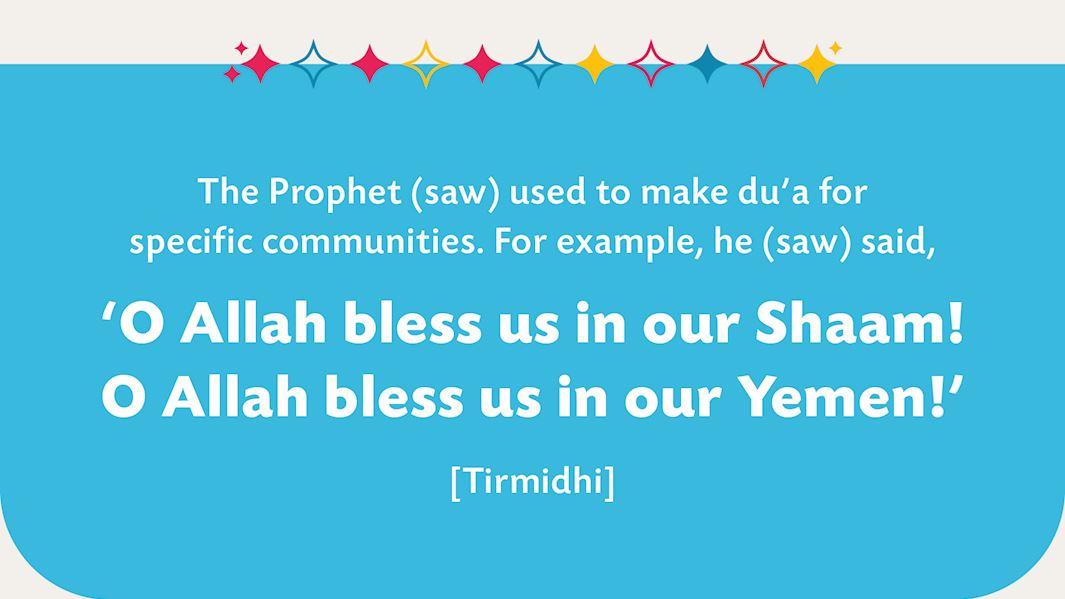 Two: Give Zakat
Zakat is an obligation for a reason. It redistributes wealth, ensuring the vulnerable are not forgotten, and it is their right over us. It is also hope for us because it purifies and fortifies our wealth, which is reassuring during times of economic difficulty. The Messenger of Allah (saw) said, 'Whoever pays alms on his wealth, his evil will depart from him'. [Tabarani]
Three: Give Sadaqah
Alhamdulillah, even though we may not be able to carry out big Sadaqah projects, there are plenty of ways we can make a big impact with a 'small' amount. In Yemen alone, you can give £1 to provide water for life to one person, £4 to give a patient medical care, and £10 to feed 140 people vital bread. We have projects like this across the world, ensuring everyone can be generous and share in the rewards!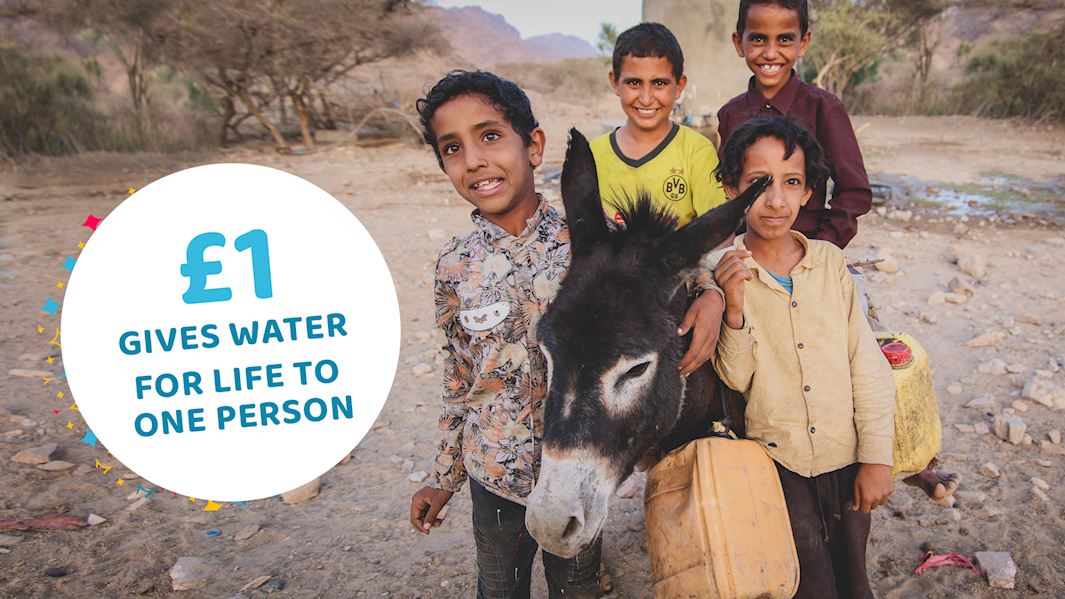 Moreover, you can also volunteer or attend a fundraising event to support a cause. Simple daily acts of kindness are a Sadaqah in themselves, as the Messenger of Allah (saw) said, 'Charity is due upon every joint of the people for every day upon which the sun rises. Justly reconciling two people is charity. Helping a man with his animal and lifting his luggage upon it is charity. A kind word is charity. Every step that you take towards the masjid is charity, and removing harmful things from the road is charity'. [Bukhari]
Four: Share the goodness
Finally, don't forget to spread the word!
The Prophet (saw) said, 'Whoever guides someone to goodness will have a reward like one who did it' [Muslim]. Tell your loved ones about good projects or causes they might be interested in and repost the news and feedback we share on social media to raise awareness about the need and encourage others to serve the Ummah. 
We pray that this Ramadan truly is 'a beacon of light' for you and your loved ones and that Allah pours His blessings upon the Ummah throughout this month and beyond, amin.
Muslim Hands is an award-winning charity, established in 1993 to provide emergency relief and tackle the root causes of poverty. We hope this article was useful to you - please share with friends and family, so they can benefit as well!
---
Facebook

Twitter

Email This