31 March 2023
Press Release: Muslim Hands Provides Over 2.5 million Meals in Conflict and Natural Disaster Zones During Ramadan

Sahro, a widow from drought-stricken Somalia, has eleven children. Each day is a struggle, living in a poor overcrowded shelter, no adequate water supply and little to no food. To support her family, Sahro works as a cleaner when work is available. During those days she can earn up to $3 dollars a day.
She spoke with our team prior to Ramadan and said,
I have been jobless for many years and because of this I am $146 in debt to shops and milk vendors to feed my family. I struggle to put food on the table and the last time we all had a nutritious meal was a week ago. This is my biggest worry, the lack of food to feed my children so that they don't become malnourished and sick. Without this food parcel from Muslim Hands, we wouldn't have enough food for Ramadan to open our fasts with especially something nutritious. We hope that with Allah's mercy, the endless droughts, food inflations and conflict will come to an end, and we can return back to our villages and resume what we love, our farming.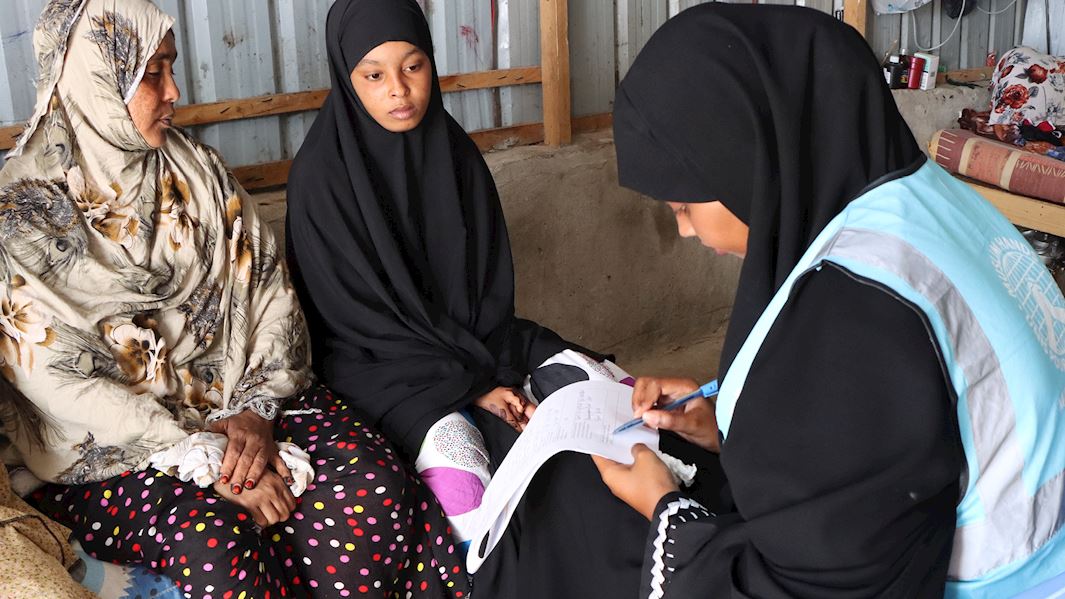 UK charity Muslim Hands will provide over two and half million meals to those living in the UK and across poverty-stricken countries worldwide during the holy month of Ramadan. This includes over 150,000 Somalis like Sahro who are being presented with a family food parcel, containing all the ingredients they need to make nutritious meals for themselves and their family.    
The twenty-three countries that are being supported include war-torn regions such as Afghanistan and Yemen, as well as Somalia and Pakistan who are facing the worst effects of climate change in their history. Pakistan was hit with mass flooding in the summer of 2022 which impacted 33 million people and Somalia is facing its worst drought in comparison to 2011, with five consecutive failed rainy seasons leaving six million people food-insecure. Communities like these are being crippled by poverty because climate change is causing failed crops, loss of livestock and mass displacement, which has had a detrimental impact on food security.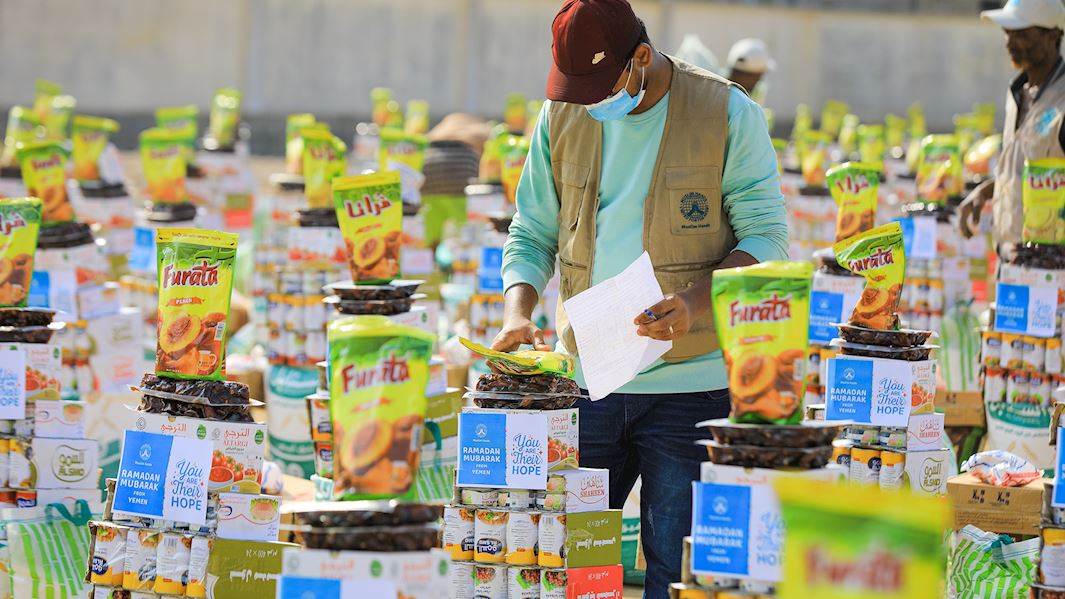 The problem is not only unique to Pakistan and Somalia. The recent earthquakes in Türkiye and Syria which killed over 50,000 people has left over two million displaced, many have lost their homes, jobs, livelihoods and are now reliant on aid.  
According to the UN, 'Over 820 million people in the world are suffering from hunger and do not have enough to eat.' The ongoing Ukraine conflict has exacerbated this further, the country being the largest global exporter of wheat and sunflower oil in the world. With the world contending for limited resources, rising prices for these basic necessities will place them beyond reach for many families, who will have to ration their meals or even go without completely.   
Here in the UK, the rising cost of living as well as the long-lasting impact of the pandemic, has meant that 50 percent of Muslim households live below the poverty line. Many of these families are joining the growing number of people turning to food banks for support. Our Open Kitchens in Nottingham and Hounslow have continued to see a 25 percent increase in service users needing support and our report 'Cost of Living Crisis' with Fareshare Midlands highlights how service users view the Open Kitchen as a 'godsend' and 'integral part of the community'. Collectively, the kitchens have given over 400,000 cooked meals to homeless people, those from low-income families and elderly people, since 2018.  
Kiren, Open Kitchen service user says: 
I live with my brother, and I work part time to make ends meet. I heard about the Open Kitchen online and have been receiving daily meals and essentials for the past six months. This service will help me a lot during Ramadan where I will be able to put food on the table for the family, including my four children, so we can open our fasts. Open Kitchen services like this one are vital and I would dread to think if they didn't exist. To put it bluntly, without this intervention I would go hungry for days. I appreciate the Muslim Hands donors coming forward and giving so generously to make a massive difference to people who are struggling in the community like me. 
Yasrab Shah, Muslim Hands Fundraising Director, said: 
It's been beautiful to see our Ramadan message 'You Are Their Hope' through our generous donors who continue to give above and beyond. Their generosity has allowed us to distribute food aid to those who need it most, supporting them prior to and during Ramadan. With our supporters' help, we will continue tackling food poverty year-round. The past few years has been extremely tough, with sadly new emergencies arising, such as the Pakistan floods and the recent Syria and Turkiye earthquake.  We continue to see millions already in crisis spiraling into another terrible situation. We simply cannot allow these people, including those in the UK, to go hungry. By working together, we continue to give hope that so many have now come to rely on. 
ENDS
Senior Press Officer – Sahirah Javaid – sahirah.javaid@muslimhands.org.uk or 07736344899
---
Facebook

Twitter

Email This