The Reality for Families Around the World who Cannot Afford Iftar

The Messenger of Allah (saw) said, 'Whosoever provides iftar to a fasting person in it (i.e. Ramadan), for the feeder there shall be forgiveness of his [minor] sins and emancipation from the fire of Hell. And for such a feeder shall be the same reward as the one who fasted (whom he fed) without that person's reward being decreased in the least.' (Ibn Khuzaimah) 
Every year Muslim Hands provides iftar for families that cannot afford to break their fast on their own, whether that be due to poverty or being displaced by war and climate change. This Ramadan, we will be delivering iftar food parcels to families in need all over the world, including in emergency zones. With the blessed month well under way, there are still hundreds of families that will not be able to break their fast this Ramadan and are in urgent need of help.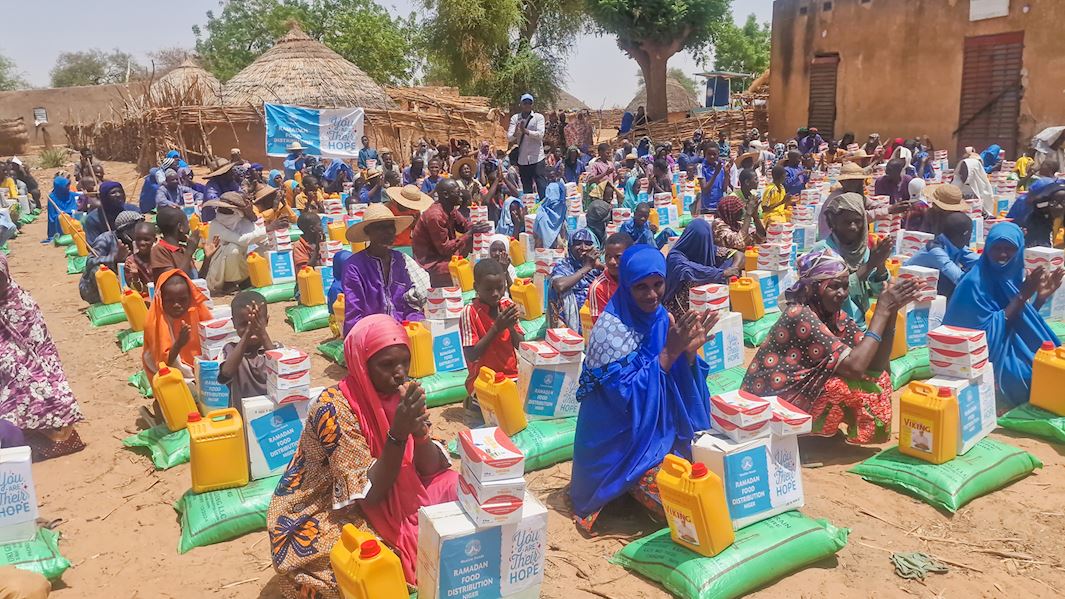 This article will showcase the struggles of families in all corners of the globe this Ramadan who do not have the food or the funds to break their fast as they worship Allah (swt) this month.  
Ramadan in Pakistan: Mah Noor's Reality
This is the reality for 6-year-old Mah Noor who lives in a small rural area in Sargodha, Pakistan. She lives with her grandmother, younger sister and mother in their small one-bedroom house. Her mother is the only breadwinner in the family but earns just £29 per month, working day and night as a domestic labourer. She is unable to get a better job due to the extent of poverty in their community, while also lacking the relevant qualifications required for better paying jobs. 
Their house has no kitchen or clean drinking water, which makes it very difficult to cook the little food they can afford. Sometimes they will go days without eating. Their neighbours help them when they can, but as Ramadan approaches and inflation continues to rise in Pakistan, this is not a sustainable solution to their struggles. 
Education attainment in the area is very low, with many children growing up without attending school. Thankfully, Mah Noor and her sister are receiving help from Muslim Hands regarding their education. However, this Ramadan without the charity of others, they will be unable to break their fast with a nutritious iftar meal.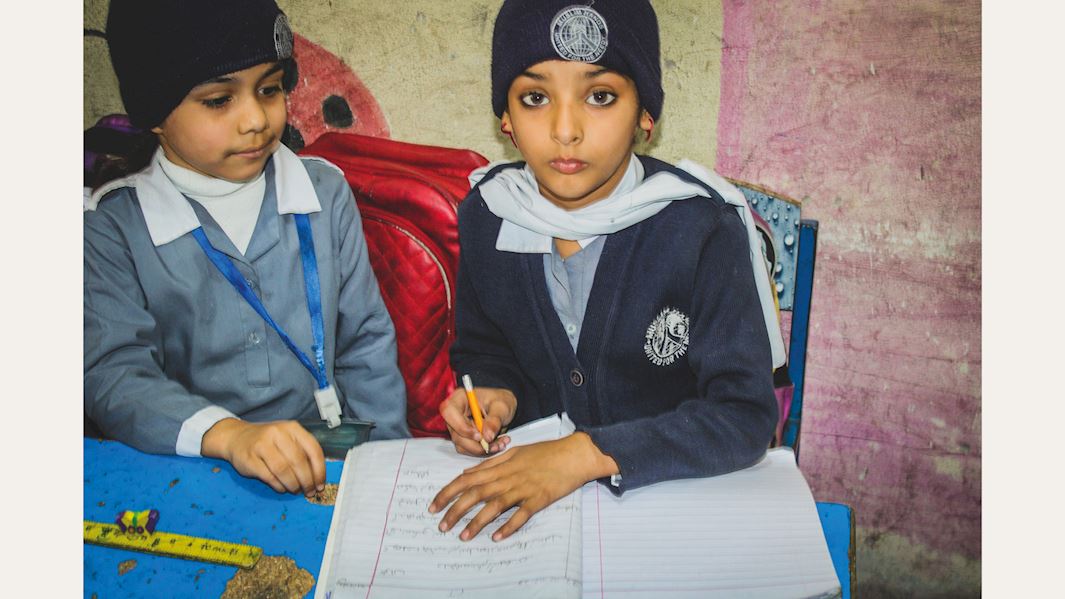 Ramadan for a Family Without Iftar
In Kabul, Afghanistan, nine-year-old Bilal lives with his mother, grandmother and three younger siblings. Four years ago, he became an orphan when his father, a soldier, passed away. Luckily, he was sponsored by a Muslim Hands donor, along with his brother and now attends the Muslim Hands School of Excellence in Kabul. While Bilal's mother is overjoyed that her sons will be able to continue their education, they are struggling to survive as they have no source of income. They are on the brink of starvation. 
'In this difficult situation, I am not able to find a job and support my family, and if people or humanitarian organisations do not help me after this, my children will die of hunger.' 
Afghanistan is in the midst of a humanitarian crisis of epic proportions. In 2022, over 90 percent of the population experienced food insecurity, leaving millions of people without food for days. This crisis has been caused by the ongoing economic collapse and drought that has plagued the country. The war in Ukraine, as well as the global cost-of-living crisis has meant that Afghanistan has received less humanitarian aid, resulting in a rapid increase in the price of food and fuel as well as a national cut in wages. Even more, their agricultural production has experienced a dramatic decline due to drought and the price of agricultural inputs such as fertiliser and fuel. 
Life for Bilal in Afghanistan
With a population of 4.6 million people, Kabul has the highest rate of poverty in Afghanistan with the vast majority of its residents either unemployed or living in an unstable situation. For Bilal, his situation is extremely dire as he lives on top of a mountain in a run-down house that has no access to water or electricity. Due to the economic and humanitarian situation in Afghanistan, Bilal's mother has not been able to find work, and they survive on the generosity of others. However, the family is in debt and hasn't had a nutritious meal in years.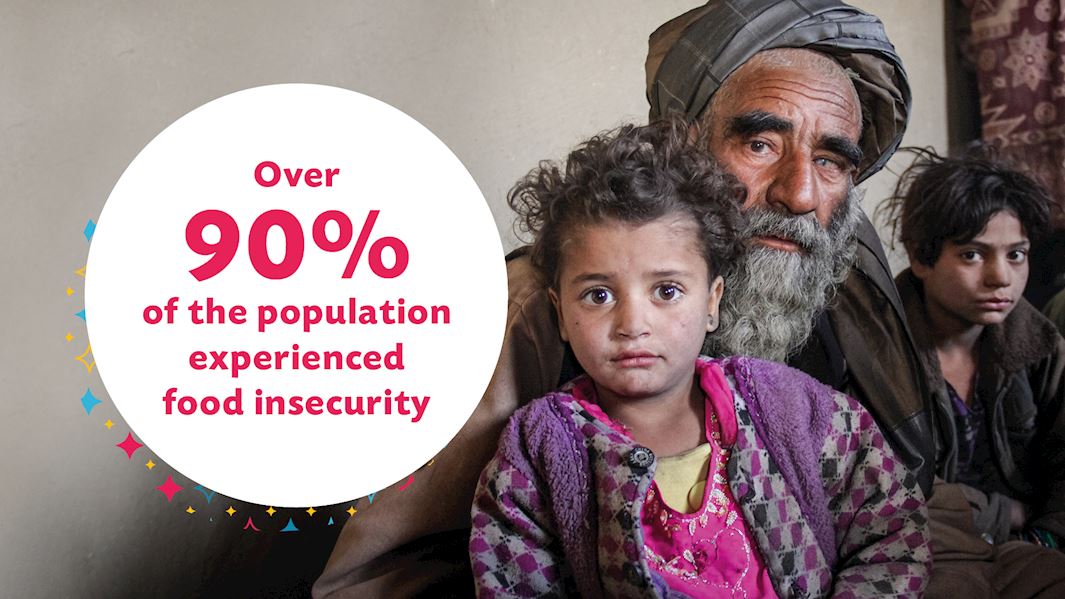 Bilal is in third grade and dreams of becoming a doctor in the future. Despite only being nine years old, he has a deep understanding of his family's situation and hopes that his studies will one day help his family out of poverty. 
'Life becomes very difficult when I see my mother's tears and this situation makes me very suffocated.' 
Each Ramadan, they pray to Allah (swt) in the hopes that He will save them and send them food so that they can survive the month. You can be the answer to their dua's by giving an emergency food parcel today. 
Surviving in Malawi on Less Than £3 a Month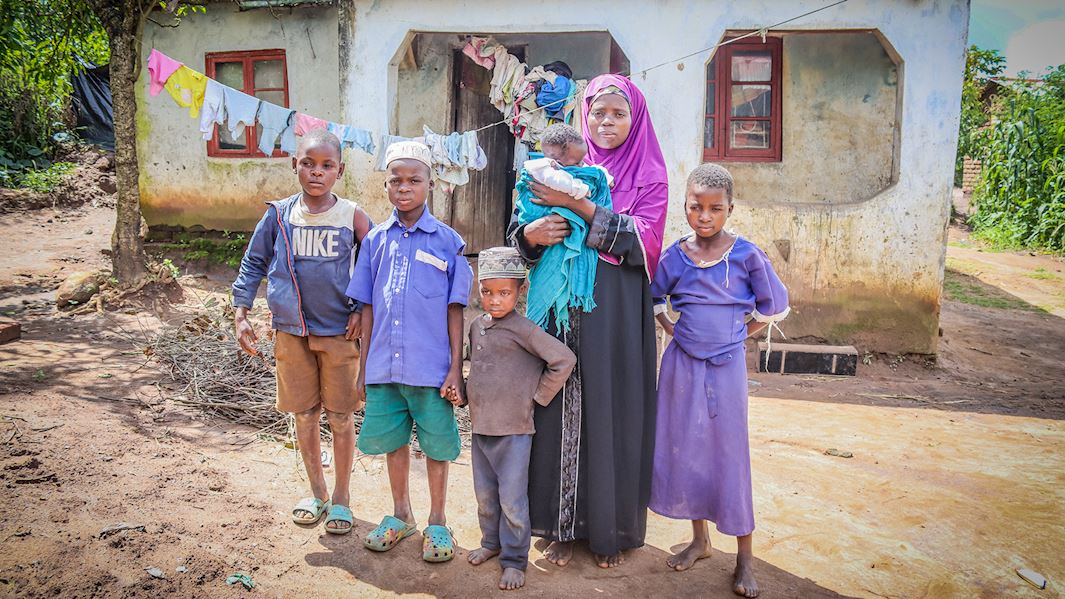 Esther and her husband, Sinoya, care for seven young children, two of which are her orphaned brothers. They live in Chiradzulu, Malawi in a small two-bedroom house, with very little income as Sinoya doesn't work. They have a small garden planted with crops that they harvest to sell. However, they do not grow enough to adequately feed their family and they only make £32 a year from what they are able to sell. The last nutritious meal the family was able to eat was three months ago at a wedding ceremony they attended. 
 'My biggest worry is about starvation. We have no food right now and the crops in the fields are not promising. I am afraid there is great hunger, and the food prices will keep on rising.'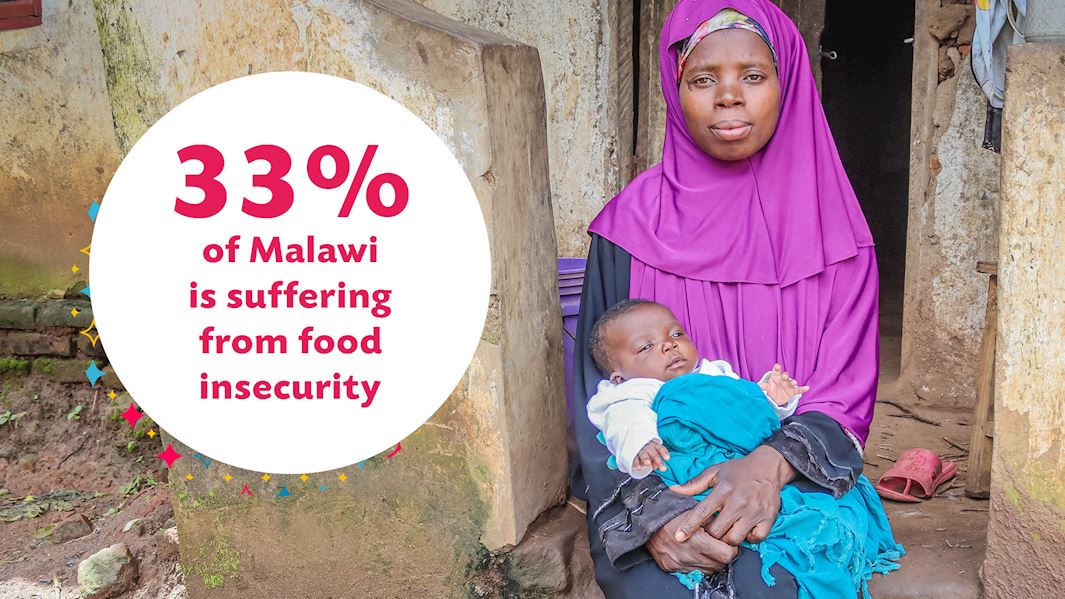 Currently, over 70 percent of Malawi lives beneath the international poverty line of $1.90 a day, while 33 percent of Malawi is suffering from food insecurity due to the extreme poverty and rising inflation that is widespread across the country. 
While struggling to eat a daily meal, Esther is also in debt from borrowing money from her neighbours so that she can pay for her seven children's school materials. Because of this, Esther and her family have no plans for Ramadan except for praying to Allah so that they will be able to fast this month. 
Benefits of Giving Iftar
Muslim Hands has been supporting families in over 30 countries since 1993. This year, we will be providing Ramadan food parcels to vulnerable families in over 23 countries so that they may be successful in their fasts. With your generous charity, we can give families like Esther, Mah Noor and Bilal across the world the ability to fast this month. Our Ramadan Food Parcels start from £65, feeding a fasting family for the whole month while keeping their children nourished and healthy. 
This Ramadan, multiply your rewards, have sins forgiven and share the blessings of this month by giving iftar to some of the most vulnerable Muslims around the world that are living in extreme poverty or have been orphaned and have nowhere else to turn. 
Here are the ways you can give iftar today:
Give any amount to the Iftar Fund - even £5 or £10 will make a huge difference
Give £65 to provide families living in poverty with enough food for the month of Ramadan 
Give £100 to give an emergency food parcel to families that are living in emergency zones and have been displaced by war and climate change
---
Facebook

Twitter

Email This