07 March 2023
The Impact of Orphan Sponsorship in Pakistan

There are currently over 4.6 million orphaned children living in Pakistan. When a child loses one or both parents, their life is changed forever. The breadwinner of the household and sometimes the only person earning an income has died and suddenly, their family is struggling even to put food on the table, never mind paying for an education.  
Pakistan has one of the highest poverty rates in the world, sitting at 51.7 percent, according to the International Poverty Index. So, when children become orphans, many have to leave school and enter the workforce or stay at home to help care for the household.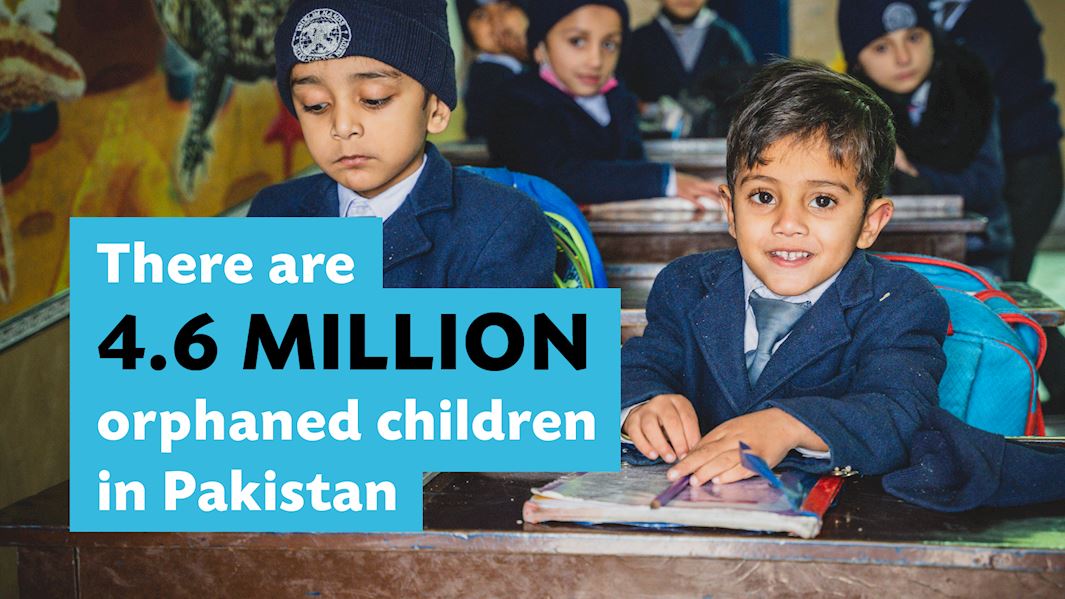 The Muslim Hands Schools of Excellence are dedicated to giving orphaned children and those living below the poverty line access to a free high-quality education, with multiple locations across Pakistan. At these schools, children are taught by professionally trained teachers and encouraged to not only excel in their studies but to explore extracurricular activities and creative hobbies. The Schools of Excellence are determined to give orphaned children opportunities to change their future for the better. 
A Muslim Hands Schools of Excellence Success Story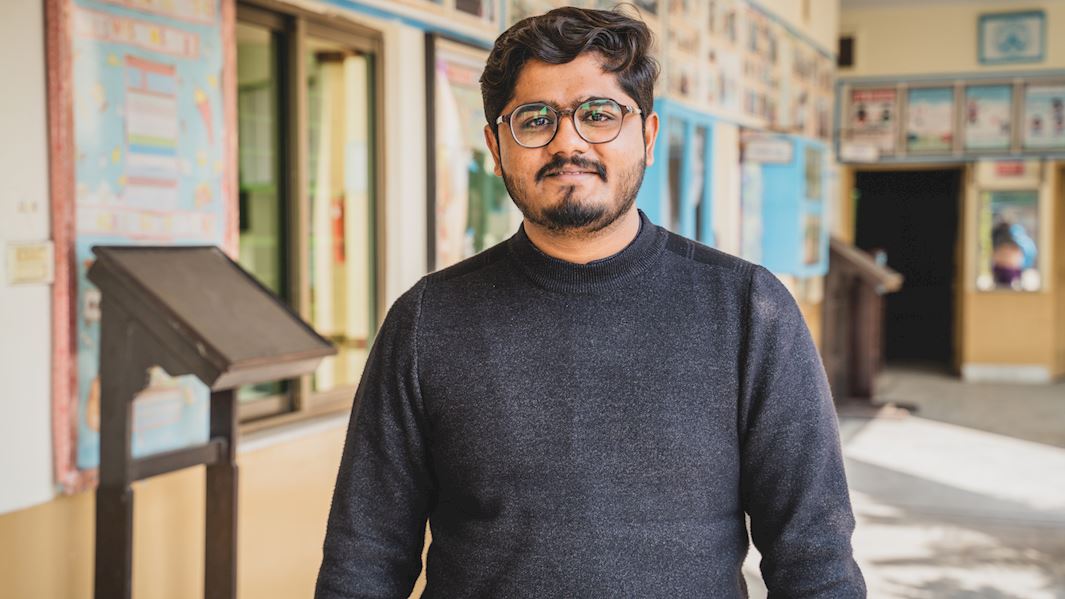 Once an orphan studying with Muslim Hands, Hamzah has since graduated and pursued further education with Sohdra and Punjab University. Now, at the age of 26, he has a masters degree in education and has returned to Muslim Hands as an orphan sponsorship assistant with a rural school in Bhalwal. 
'I was four years old when my father died of a brain tumour. I have four brothers and one sister and all of us went to Muslim Hands schools. I feel that it is a huge opportunity for me to work at Muslim Hands.' 
Hamzah is just one of many graduates whose life has changed as a result of receiving sponsorship through Muslim Hands. His brothers have also gone on to achieve great things after leaving Muslim Hands; one is currently studying chemistry and another works for a private institute.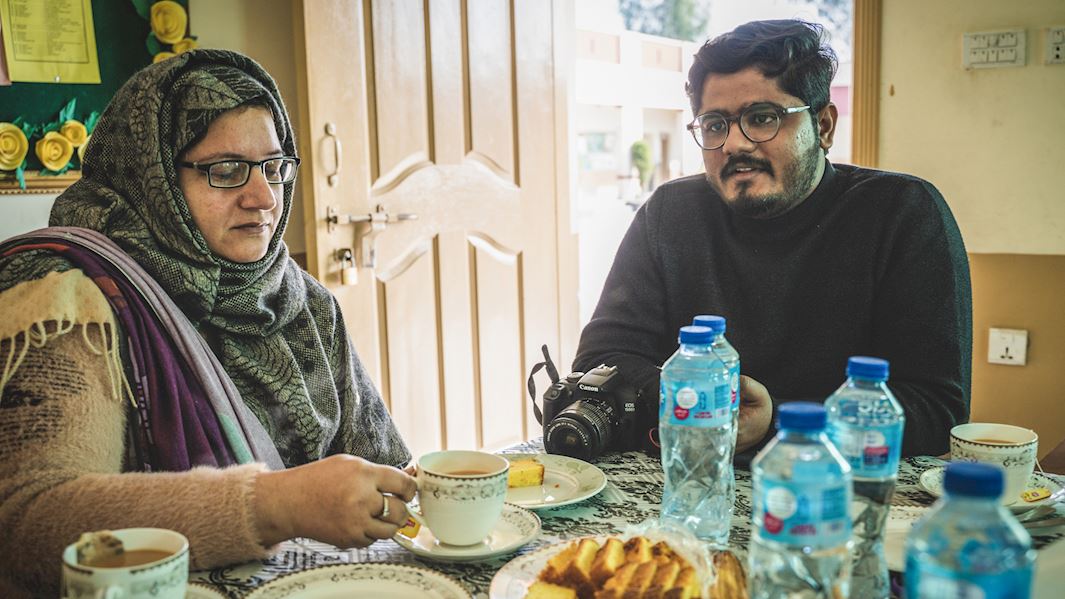 One of the amazing opportunities he has while working with Muslim Hands, is working with the school's principal, Pakeeza, who is from the area and used to give him and his siblings extra tuition whenever they needed it. Hamzah explains that she, 'is a mother figure for all the students at the school including me.'
Hamzah is extremely grateful for the education and support he and his siblings have received since his father's passing. His family had nothing and if not for the generosity of his sponsor, life would have been very different for him and his siblings. 
Reaching Orphans in Rural Communities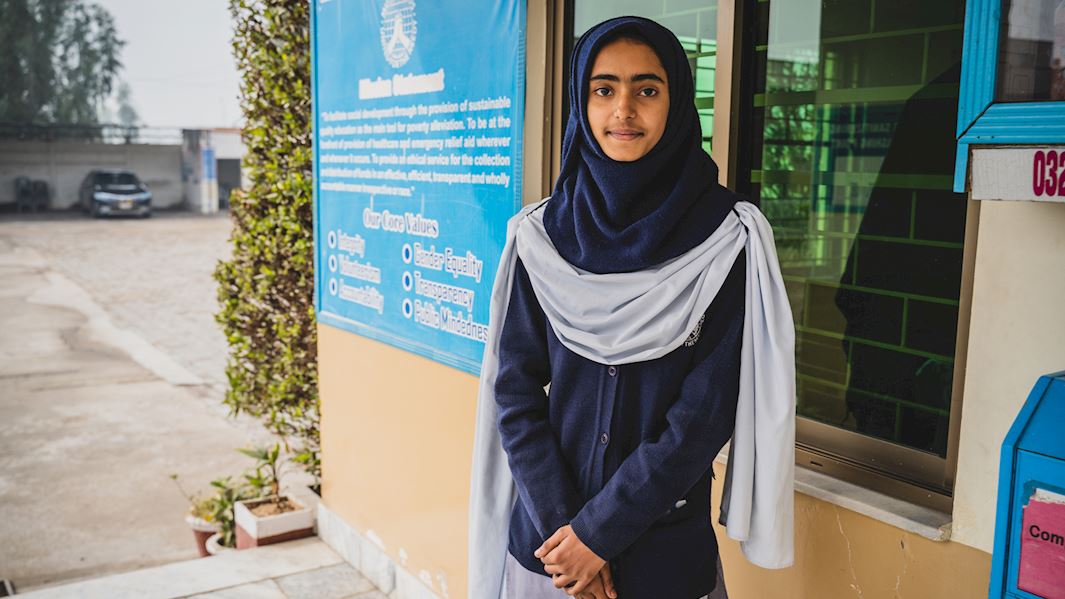 A student in the same school in Bhalwal also remarks on the opportunities her sponsorship has given her. 16-year-old Afshah has been studying with Muslim Hands for seven years. She was orphaned at the age of three after her father died serving as a police officer. After his death, her family relied solely on his pension and if it wasn't for her sponsor, she would not have been able to pursue her education. 
Through Muslim Hands she has pursued her education, but also been given the chance to gain the confidence to be creative and share her own ideas. She enjoys IT, public speaking and giving presentations and hopes to one day become a teacher and return to Muslim Hands. 
'One day I would like to give back to this school and become a teacher here so I can provide for my family and give back to the community. If my dad was alive, he would be proud that my older sister and I are getting an education as that was always his wish – my mum always tells us that.' 
Giving Orphans Opportunities Through Education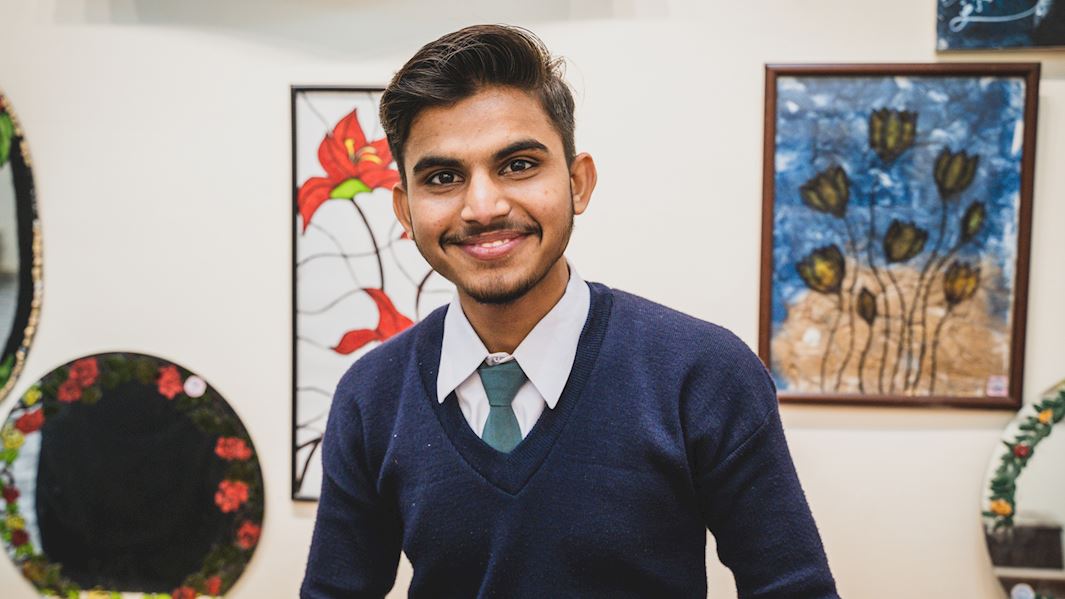 Through receiving an education with a Muslim Hands School of Excellence, many students are given the opportunity to discover and pursue their talents. This has been true for Muhammad, a 17-year-old orphan who has been attending the Wazirabad School of Excellence since primary. He has discovered his passion for both football and calligraphy.  
'I really enjoy calligraphy as we are taught by a specialist. I have had the opportunity to be part of a team of boys that have completed writing the whole Qur'an which is now in print.'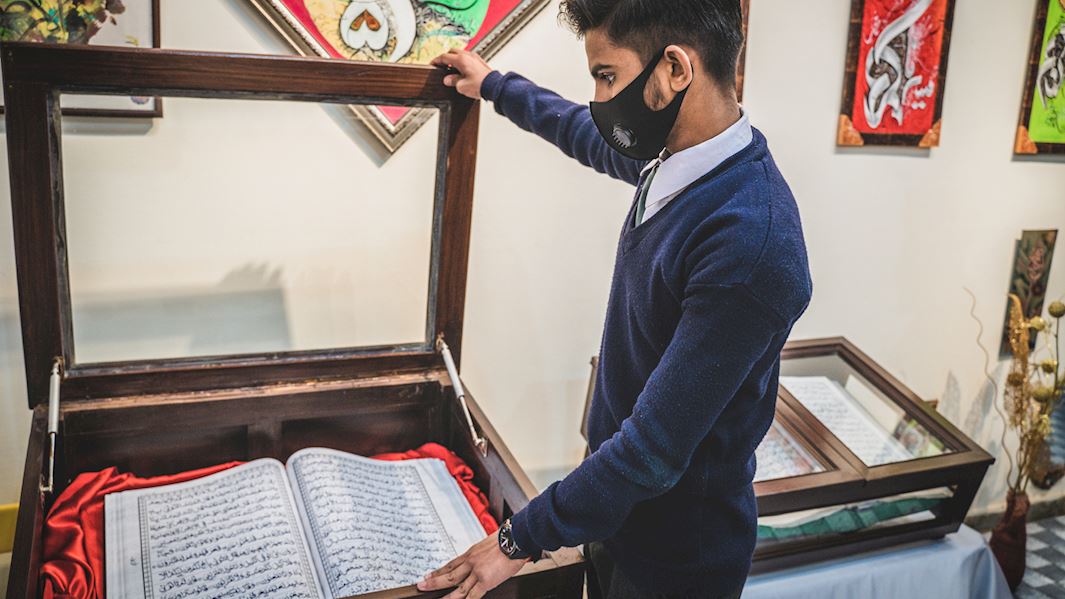 Muhammad became an orphan at the mere age of three and has received sponsorship through Muslim Hands since then. Unfortunately, in January, just two weeks before we had the chance to speak with him, his mother passed away. If not for the financial stability that this sponsorship has given his family and the encouragement from his brothers and sisters, he would not have been able to return to school. 
'Muslim Hands has changed my life and if I didn't get this support, I think I would have ended up as a labourer like other people in my situation.' 
Muhammad dreams of working in the air force so that he can serve his country but also give back to Muslim Hands and help them serve people in need.
How to Help Orphans in Pakistan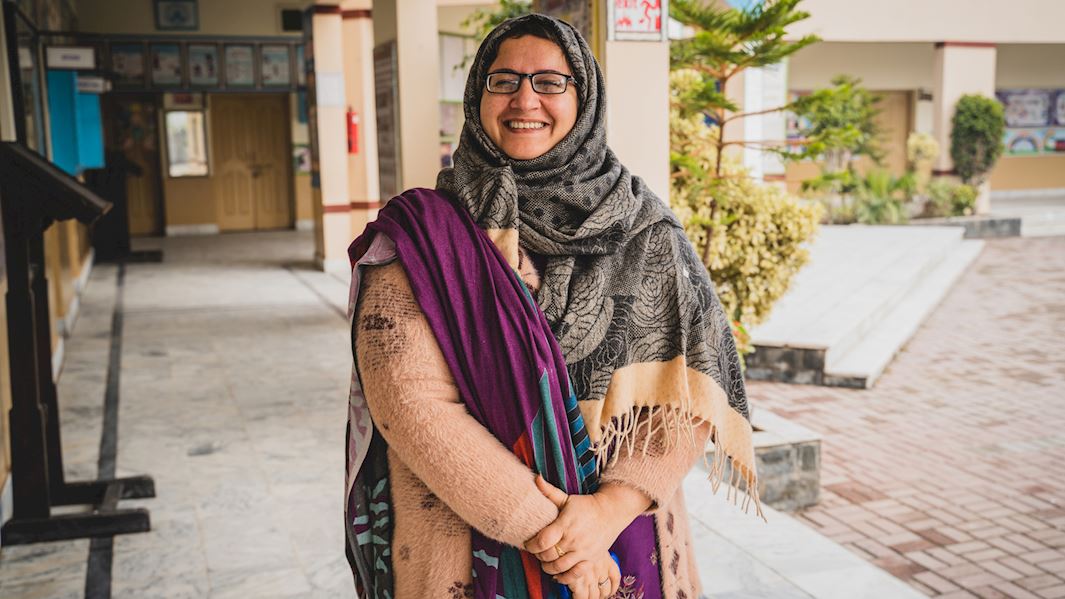 We are dedicated to transforming the lives of orphans who have no one else to turn to. However, we can only keep providing this excellent standard of education if our generous donors continue to sponsor an orphaned child. When you help a child receive an education, you are also breaking the cycle of poverty in their family and in their community.  
As the Holy month of Ramadan approaches, take this opportunity and consider giving an orphan a second chance. There is a realm of benefits and rewards to treating an orphan with care, as orphans are mentioned 22 times in the Qur'an. 
The Prophet (saw) said, 'The one who cares for an orphan and myself will be together in Paradise like this', and he (saw) held his two fingers together to illustrate. [Bukhari] 
---
Facebook

Twitter

Email This