02 March 2023
How Families in Bangladesh are Navigating the Effects of Climate Change

This blog is part of our Living Climate Change series, about the impact of climate change on global communities and how you are helping to protect the environment. Read more articles on our Environment page.
A low-lying coastal area, Bangladesh is one of the world's most disaster-prone nations, but climate change threatens to destabilise the country in a way never seen before. The average temperature in Bangladesh is predicted to rise from 1.0C to 1.5C by 2050 and the UN estimates that by 2050, 17% of the country will be submerged by rising sea levels leaving 20 million people without a home. Those families who are displaced will join the growing number of climate refugees as rising sea levels, riverbed erosion and cyclonic storms force them off their land. 
Ho

w is Bangladesh affected by Climate Change?

 
53-year-old Roslima lives in between two main riverways in Sylhet, a region which saw 84% of its districts affected by torrential monsoon rains and flooding in 2022. During an emergency food distribution, she told the Muslim Hands team, "I have never seen so much water in the past 20 years. Our village is nearly all underwater. Our house was already in a terrible condition; surely it will now collapse. We don't have food in our home. I don't know what I should do."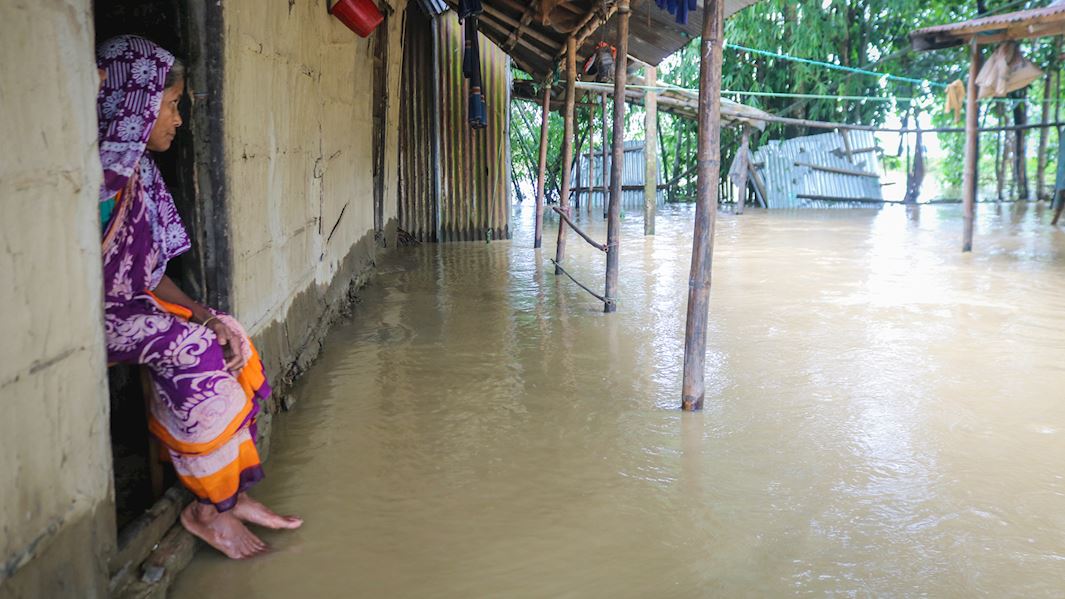 A 2021 report by the Asian Development Bank found that, "because [Bangladesh] is the largest delta in the world … a huge portion of [its] land area experiences frequent flooding, especially flash floods, along with river erosion," As families like Roslima's deal with the ever-increasing frequency of these climate change events such as the recent floods, Shefali and her family are facing the devastating impact of erosion.  
When Shefali lost her riverside home, she was facing financial ruin. The erosion of the soil around her forced her onto a flood protection embankment, where she was unable to farm the sandy, barren land. Bangladesh is one of many countries that are already feeling the effects of climate change on their agricultural security. The World Bank estimates that by 2050, a third of agricultural GDP could be lost globally, and 13 million people could become internal climate migrants.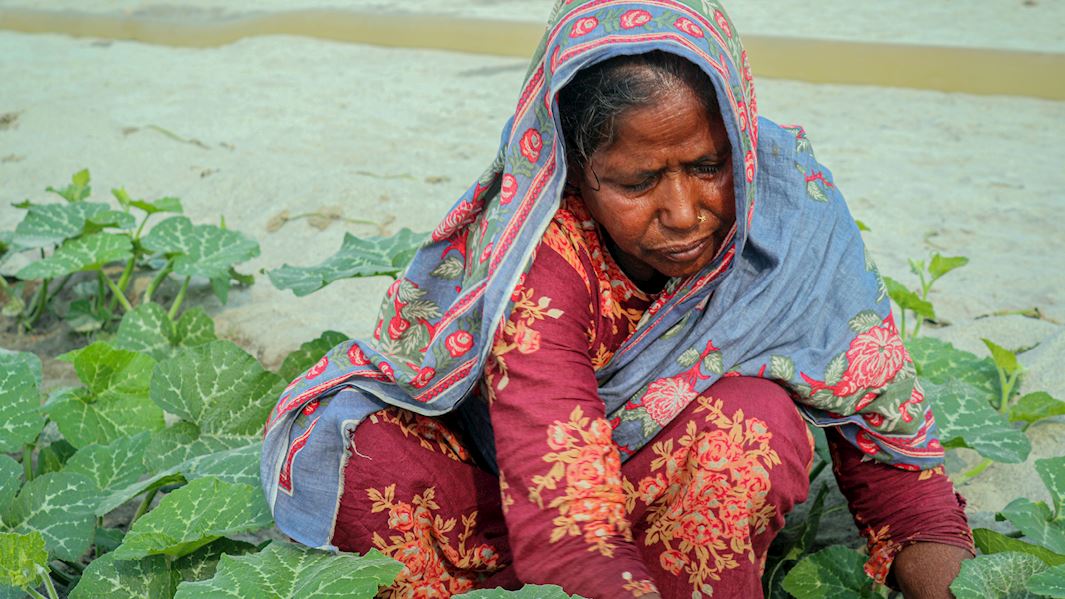 How has Bangladesh adapted to Climate Change?
However, there is still hope. New and innovative farming techniques can be harnessed to build resilience against the effects of climate change in vulnerable communities. Shefali is just one of many women and their families now seeing the benefits of the Muslim Hands sandbar-cropping project. The scheme is teaching farmers across the delta how to grow and cultivate staple, high-yield crops, like pumpkins in the sand. These can then be sold at a good price, providing a sustainable income, and the surplus feeds the farmer's family.  
It aims to combat food insecurity and the climate crisis head-on by providing women with vital skills to mitigate the challenges they face.  Before the Muslim Hands intervention, Shefali was unaware of sandbar cropping, and her family faced financial ruin. They are now optimistic about the future. Not only can they meet their basic needs, but Shefali is confident she can pay for her husband's medical treatment.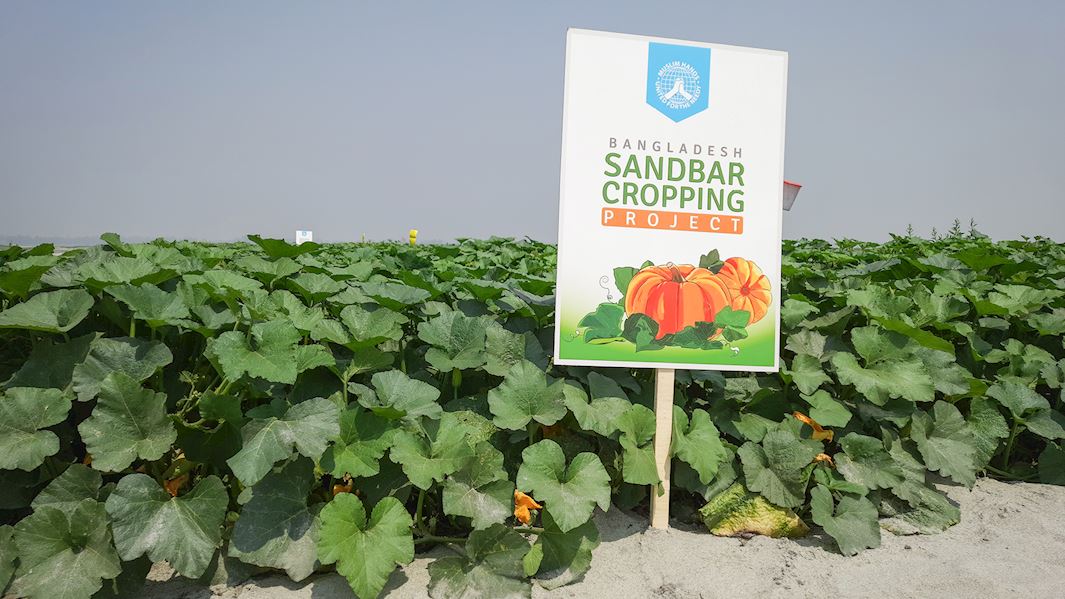 Who are the

M

ost

V

ulnerable to the

E

ffects of

Climate Change?
In Cox Bazar, the Rohingya refugees are trying to start anew; however, families are now encountering the upheaval that climate change is bringing.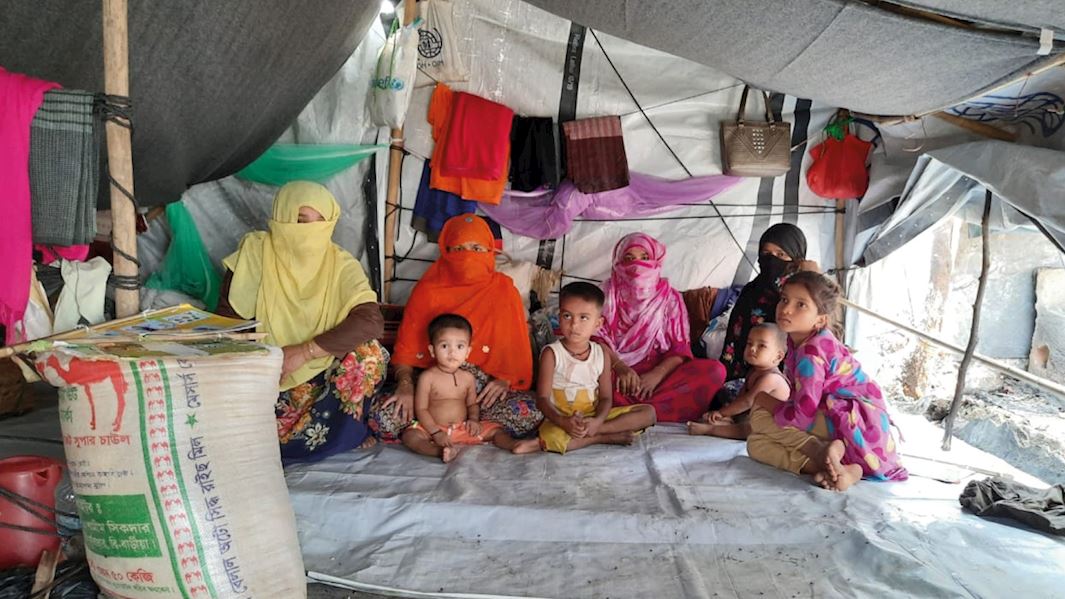 In 2021, 13-year-old Roshida and her family lost everything in monsoon flooding. Her clothes, books, and toys were all washed away and as she looked at her damaged house, she said sadly, "I do not want to live here anymore, but we have nowhere to go." Houses in the sprawling refugee camps are made from bamboo and tarpaulin and they cannot withstand the extreme weather that climate change brings to the region. During the 2021 monsoon season, 24,000 refugees abondoned their homes and belongings, and ten Rohingya refugees were killed. 
Cox Bazar is the world's largest refugee settlement, and according to the World Bank, it is a climate change hotspot. The frequency of extreme weather is getting worse in Bangladesh, and the Rohingya community is facing the brunt of it. The Rohingya are at risk of becoming further marginalised by climate change and fear becoming displaced again.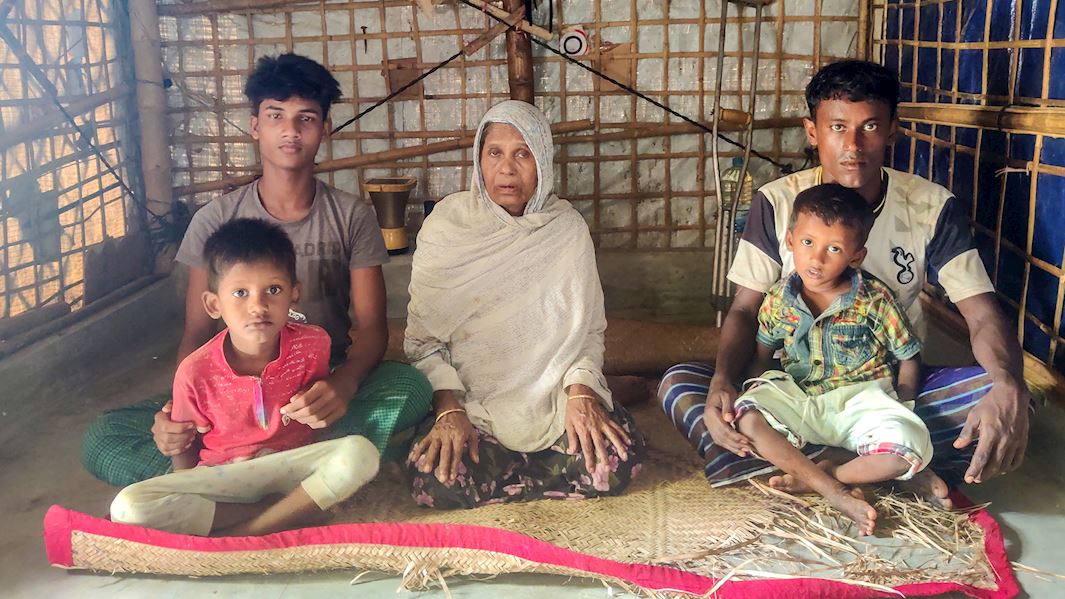 Rominda is a 72-year-old grandmother who escaped Myanmar with her grandchildren after the military killed her son and daughter-in-law. Having survived the brutal attack, she is now facing another hardship – the impact of climate change. Rominda and her family watched her shelter get demolished by a mud slide, losing everything they held dear once more, "We could not defend anything. We are feeling defenceless." 
Feeling helpless is a familiar sentiment throughout Cox Bazar. Many refugees face one disaster after another— the UN Refugee Agency, UNHCR estimates that climate change related disasters displaced 21.5 million people around the world since 2008.
Silent Impacts: The Hidden Effects of Climate Change
Communities in Cox Bazar are silently suffering from the mental strain of a recurring pattern of extreme weather. Nur Mohammad, a 36-year-old father of four, is struggling to cope with his current situation. Being the caretaker of his family – he earns as little as 4000 BDT per month (which is around £33)– not enough to sustain his wife and children. He wants to do something better for his family - but he lives in fear. Their daily problems include poor living conditions, lack of job opportunities, little access to formal education, and the climate crisis. 
This climate crisis will threaten the lives and livelihoods of the world's most marginalised and most vulnerable community. 
The reoccurring environmental shocks are having unimaginable ramifications on Rohingya children who were already exposed to horrific violence and destruction in Myanmar. There is nothing 'normal' about having to live in a refugee camp, but erratic and dangerous weather patterns have destroyed any sense of peace and stability they may have hoped to find in Bangladesh.  
Nur worries about his children and how climate change will "threaten the future generations." Children like Roshida are having their childhood destroyed by the double impact of conflict and climate change – and she, like many others, wonders whether things will ever return to normal. 
What are we Doi

ng to

Mitigate the Effects of

Climate Change in

Bangladesh?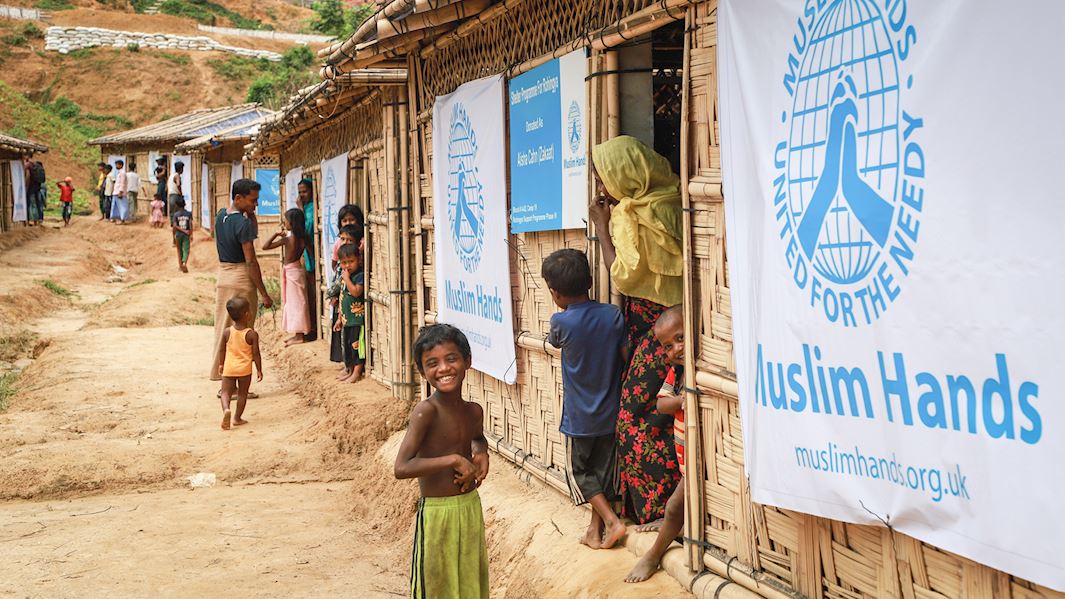 Our Rohingya Shelter Home project has built sturdy shelters for the most vulnerable in the community. Made from strong, long-lasting materials, including bamboo and metal, and supported by concrete pillars, the shelters provide reliable, homes that withstand extreme rains. Not only does this protect families physically, but it gives those who have faced so much trauma and uncertainty, a sense of much-needed normalcy and security.   
Muslim Hands built a shelter for Noor Jahan and her four children. The shelter protects them from the monsoon rains, strong winds and cold temperatures. Noor was grateful for the protections the shelter offers, "I could not build this kind of shelter, so I think this is a gift from Allah. It was very difficult for us to live with children in a mud shelter. The floor and walls become wet in the rainy season. Now my children and I are very happy about this new shelter." 
Bangladesh's current contribution to global greenhouse gas is just at 0.4 percent – and yet, when assessing the nations most impacted by extreme weather events, the Global Climate Risk Index rates Bangladesh as seventh in the world. These are the stories throughout Bangladesh, a country on the very frontline of climate change. Muslim Hands' climate adaptation and resilience project provides much-needed relief to communities battling climate change. 
---
Facebook

Twitter

Email This