24 March 2023
Yemen in Crisis: Eight Years of War

Yemen is suffering through one of the worst humanitarian crises of our time. Since 2015, the civil war has caused the mass displacement of 4.5 million people, leaving over two-thirds of the population living below the poverty line. The rate of food insecurity in Yemen is only increasing as global food supply chains struggle to meet demand due to the war in Ukraine. Currently, up to 19 million people are food insecure in Yemen and 21.6 million people require immediate humanitarian assistance. 
But how did the conflict in Yemen start? And why has it led to this scale of human suffering? On the anniversary of the eighth year of this conflict, we will break down how the war has progressed over the years and the projects we have implemented to combat food insecurity and reduce human suffering.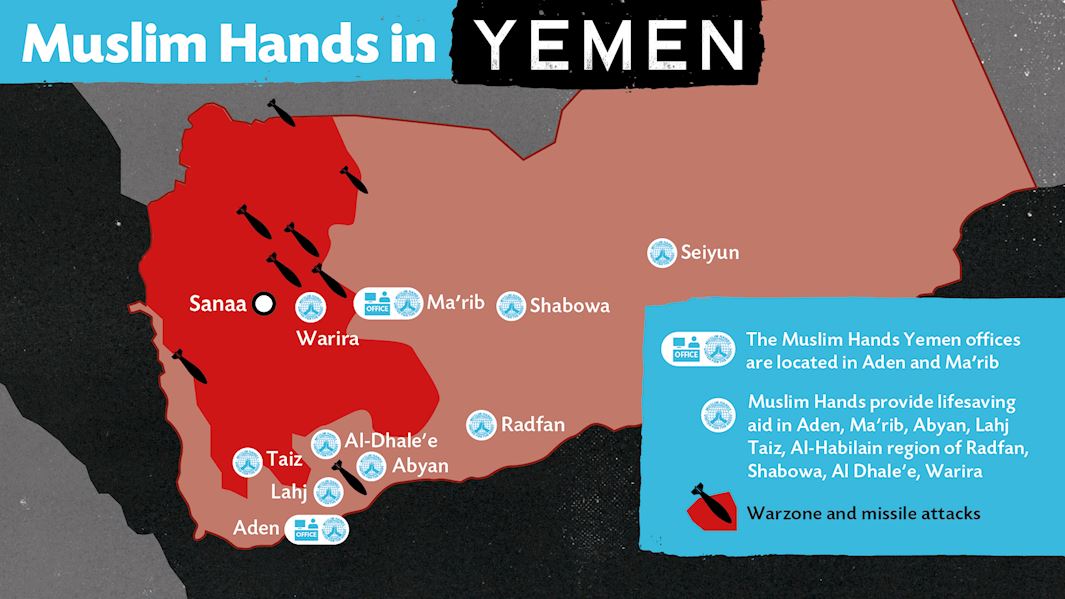 Why did the Yemen War Start?
Similar to the Syrian civil war, the conflict in Yemen was triggered by the anti-authoritarian protests that spread through the Arab world. Protests throughout the country demanded for an end to President Ali Abdullah Saleh's 33-year rule, however he refused to resign. By 2011, tensions had come to a head as demonstrations had led to the death of protesters in the nation's capital, Sana'a. 
Persuaded by the international community, Saleh handed over his powers to vice-president Abdrabbuh Mansour Hadi in November of that year, just in time for the 2012 elections. At that time, Hadi attempted to resolve the economic and security related issues that plagued Yemen, however any attempts at constitutional and budget reforms were rejected by the Houthis, a Zaydi Shia Muslim minority in the northern provinces. 
In 2014, with much of the military still loyal to former president Saleh, the Houthis who had allied with Saleh captured the Saada province in northern Yemen, as well as Yemen's capital, which forced Hadi to flee to Riyadh, Saudi Arabi in 2015.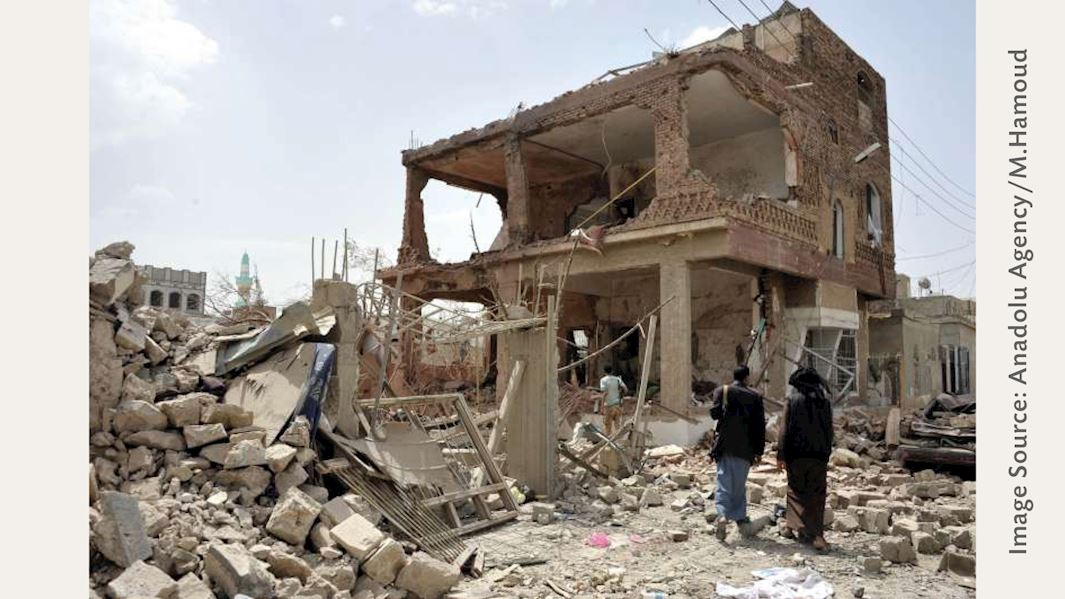 Why did Saudi Arabia Intervene?
In March 2015, Saudi Arabia led a coalition to gain control back from the Houthis on behalf of Hadi's government. Backed by other Arab nations, such as the United Arab Emirates, the coalition grounded troops in Aden, dispelling the Houthis out of southern Yemen. However, they were unable to gain control from the capital or north of the country.  
With logistical and intelligence support from the US, UK and France, Saudi Arabia believed they could rid Yemen of Houthi control in a couple of months. However, this conflict has now reached its eighth year and hundreds and thousands of lives have been lost. 
Is the Yemen war still going on?
At the end of 2017, former president Saleh broke his alliance with the Houthis and urged his military followers to fight them. This action resulted in the death of Saleh and the defeat of his military forces. By 2018, the followers that remained joined the Saudi-led coalition and launched an attack to regain control of the Red Sea city of Hudaydah. This was a critical moment of the civil war as this port was the principal lifeline for millions of displaced Yemenis, providing up to 80 percent of their food relief.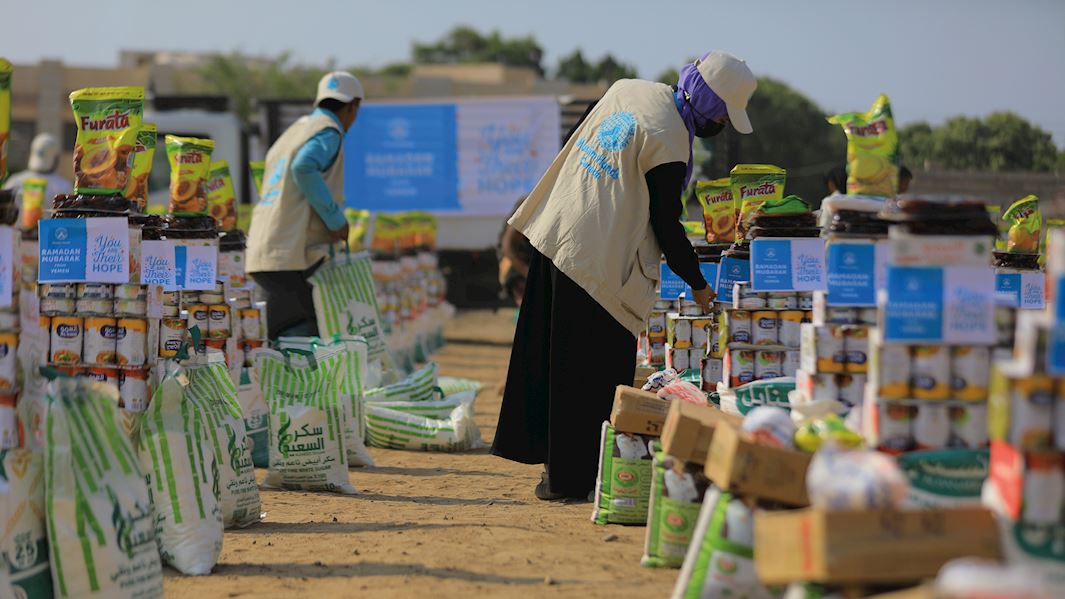 Over six months of fighting had resulted in no victory and ultimately both sides were forced to sign a truce. This momentary ceasefire created some stability for Yemen; however, Saudi-led forces were forced to retreat after the Houthis continued to violate the ceasefire agreement. Currently, Hudaydah port is controlled by the Houthis. 
In 2021, the Houthis launched an attack on Marib, the government's last stronghold in the north. A truce was signed and despite two extensions of the truce in 2022, in October it was not extended again. The ceasefire still remains; however, the conflict could resume at any point which would be catastrophic for the people of Yemen.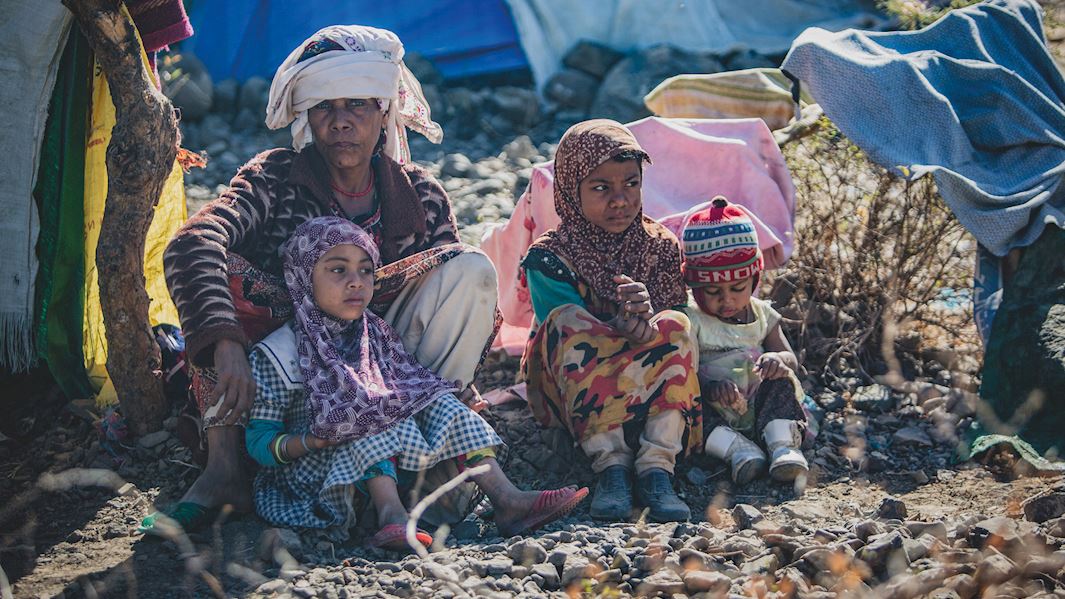 Why is there a famine in Yemen?
Prior to the civil war, Yemen was one of the most water-scarce countries in the world and it relied heavily on food imports, specifically wheat, due to its limited arable land. In fact, this is one of the major factors that led to the uprisings in 2011. However, Yemen's current famine and levels of food insecurity are a direct consequence of the Yemen civil war.  
Yemen's economic crisis and the depreciation of their currency saw a rapid increase in food prices in 2021. This has been exacerbated by the war in Ukraine as 30 percent of Yemen's wheat stock came from there. 
Across Yemen, 2.2 million children are acutely malnourished, including more than half a million children facing severe acute malnutrition.
How can I help Yemen?
Muslim hands have been providing lifesaving emergency relief to the people of Yemen since the war began. Our donors answered the dua's of vulnerable Yemeni people who were struggling to find food. They provided them with food packages which included rice, cooking oil, sugar, milk and flour. They have also generously provided iftar packages to last families for the entirety of Ramadan.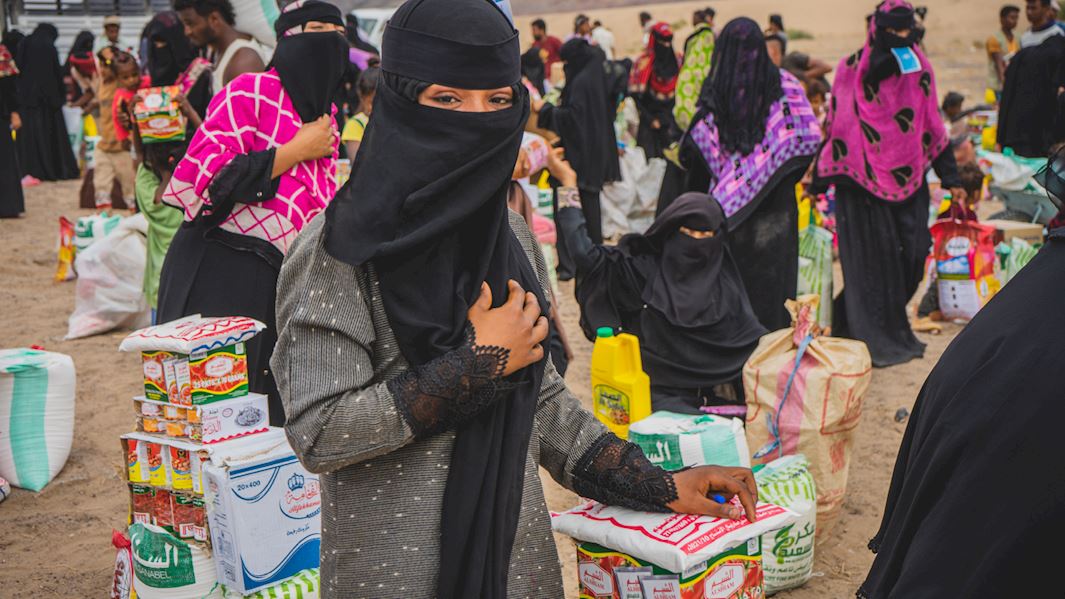 As well as emergency aid, Muslim Hands have implemented several long term projects across five governates in Yemen to combat rising food insecurity and water scarcity. The projects aim to provide the Yemeni people with a reprieve from the ongoing war, whether that is having access to clean water, life saving bread, school meals or essential healthcare. These projects would not have been possible if not for the generosity of our donors throughout the years. In Yemen's time of need, they answered the call.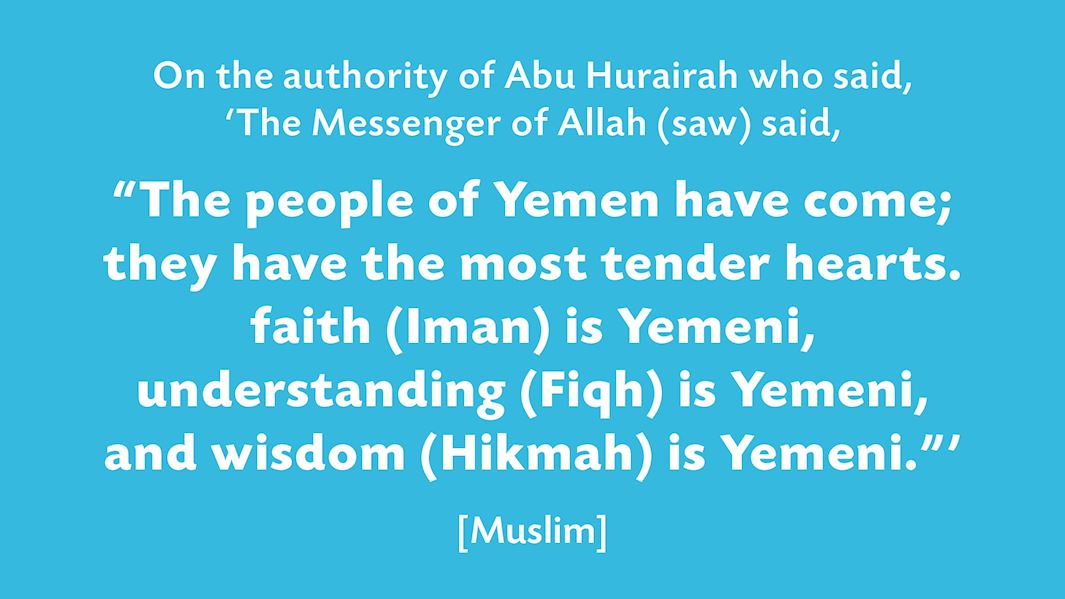 One of our flagship projects has been Water for LIFE, aimed at tackling Yemen's water scarcity, our team in Yemen has been rehabilitating the water infrastructure in Aden and Ma'rib. We started in 2021 and we are now providing water to a staggering 2.9 million people. This project has saved countless lives as the populations in both Aden and Ma'rib have more than doubled in population as families have fled conflict in other parts of the country. Not only that but Yemen has suffered from one of the largest cholera outbreaks ever recorded, with 2.5 million suspected cases and 4,000 related deaths since 2016. 
Our teams continue to rehabilitate water wells and infrastructure across Yemen, benefitting thousands of families in Lahj, Ta'iz, Aden and Abyan.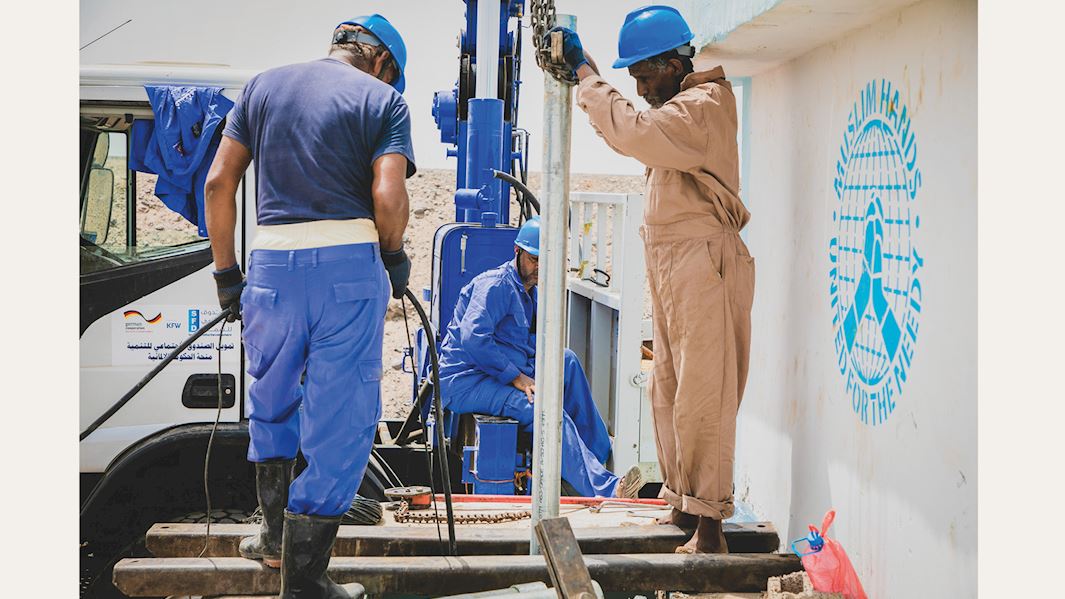 We also have five bread factories operating in in north Aden, south Aden, north Ma'rib, south Ma'rib and Seiyun, which provide lifesaving bread to 25,000 vulnerable people every day. Employing people from the community, our team understand the importance of the bread factories and they are saving the lives of the vulnerable people who queue to receive their bread but also the families living in crowded IDP camps, who have nowhere else to turn.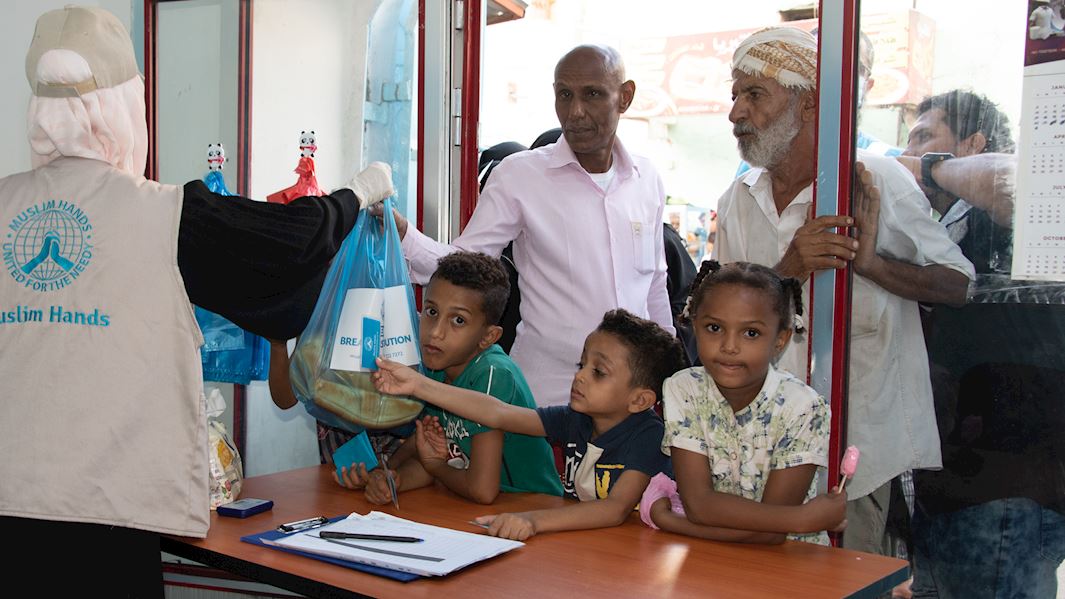 We also operate a school feeding program. Thousands of children in Yemen are food insecure and are unable to attend school because they do not have the energy or the ability to participate due to malnutrition. By providing a child with a school meal, you are giving them the chance to gain an education.
This Ramadan, consider donating your Zakat and Sadaqah to any of these worthy causes. Or as the crisis in Yemen worsens, multiply your fasts and provide a struggling family in Yemen with their iftar for the month of Ramandan. By donating today, you have the chance to save the millions of Yemeni people that have been displaced and impacted by this civil war. 
---
Facebook

Twitter

Email This