Iftar
Feed the needy this Ramadan
Share Your Iftar This Ramadan
---
The Prophet (saw) said, 'Whoever feeds a person breaking his fast will earn the same reward as him, without anything being lessened from the reward of the fasting person'. [Tirmidhi]
This Ramadan, many people around the world will remain hungry beyond iftar time. For families who were already struggling to find enough food, the Corona virus has plunged them even further into poverty and hardship.

The Prophet (saw) encouraged us to give iftar to those in need during this blessed month, even if we can only give a small amount. Our Ramadan food parcels start from just £60 and will provide iftar and sahur to an entire family for the whole month.
Help us provide food and water to those who need it most and not only will you gain the reward of your own fasting, but also the reward of the one for whom you provide iftar.

The more you give for the sake of Allah, the more Allah will give to you.

Donate now to multiply the reward of your fasts and give hope to those in desperate need.
---
How You'll be Helping This Ramadan
This Ramadan, your donations will help us:
Serve the fasting in 23 locations worldwide
Distribute more than 11,000 food parcels
Give £183,000 worth of food in emergency locations
Provide over 2 million meals
Deliver £480,000 worth of food relief over the month of Ramadan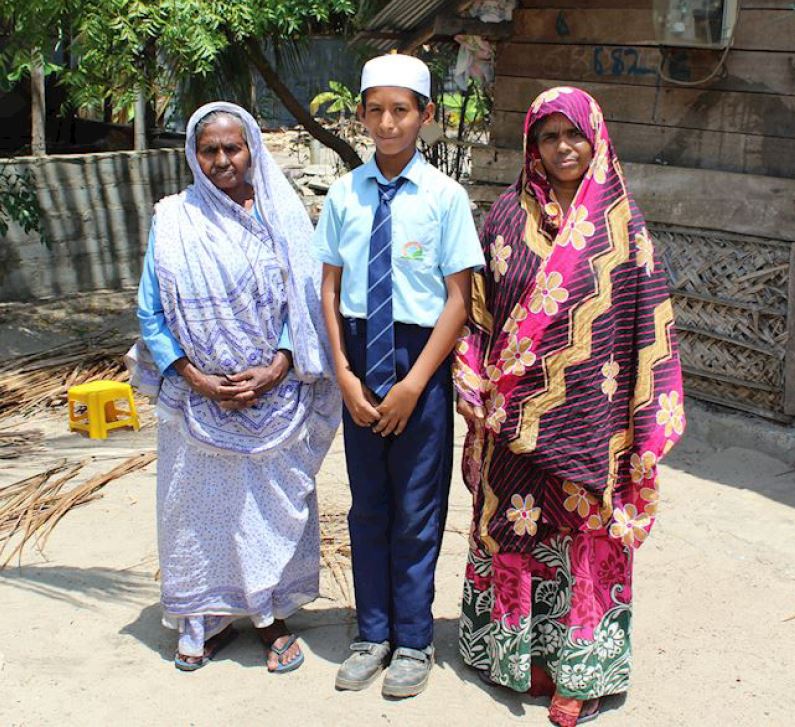 Sharing the Blessings with Khadeeja
Khadeeja is an amazing woman who, despite suffering from blindness in her right eye, high blood pressure and diabetes, still earns money for her family by begging on the streets of Sri Lanka. She collects 66p per day to support her widowed daughter and orphaned grandson.
The blessings of sharing iftar and sahur with people like Khadeeja are truly immeasurable. 
Your donations are protecting Khadeeja's family from hunger during the blessed month, while giving her more time to read Qur'an, pray and make du'a. Instead of struggling to earn a living, she can share in the joy of Ramadan - just like us!
READ MORE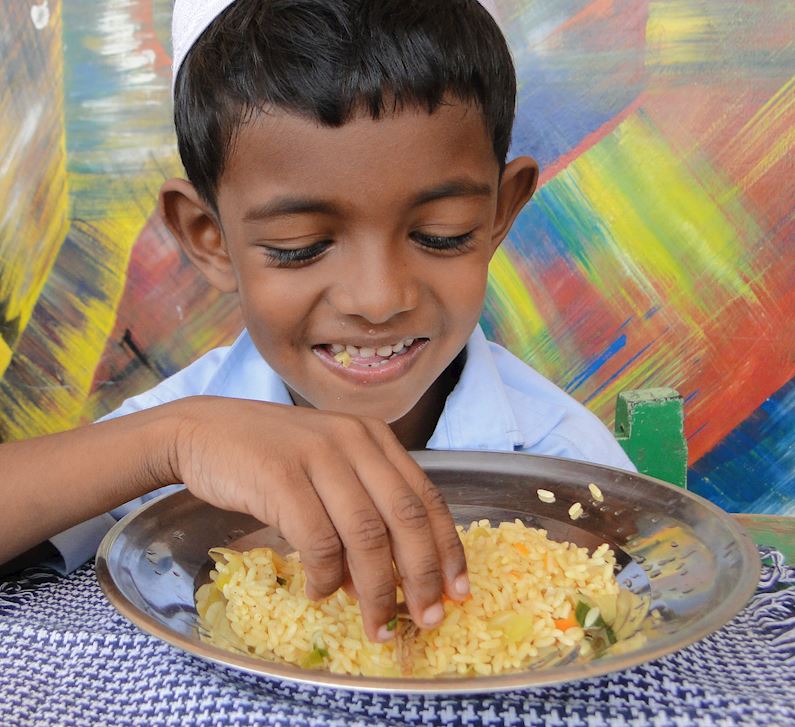 Sunnah Foods for Iftar
Allah said to His Messenger (saw), 'Say (to mankind), if you love Allah, follow me – Allah will love you and forgive your sins'. (Qur'an 3:31)
Struggling to keep up our strength is a feeling we know all too well during the blessed month. The Prophet (saw) showed us that there are ways to deal with the internal battle between our hearts craving Allah (swt) and our stomachs craving sustenance; simply by eating the right foods.
The Prophet (saw) combatted the fatigue by eating foods that are high in energy with proven individual healing qualities. By following his example, not only are we reaping the rewards of fulfilling the Sunnah, but we are also giving our bodies the TLC they need to remain healthy and strong so we can focus on our ibadah.  
Read our guide to the best Sunnah foods to eat this Ramadan to help keep you hydrated, healthy and happy!
Read more
Latest
Find out more about our food distributions in Ramadan
---