13 October 2023
Press Release: Afghanistan Hit by Deadly Earthquake Killing and Displacing Thousands

UK charity Muslim Hands is appealing for donations in response to multiple devastating earthquakes that have hit western Afghanistan including Herat on Saturday 7th October at 6.3 magnitude, with the most recent on Sunday 15th October again at 6.3 magnitude. Nearly 3,000 have been killed with ninety percent of casualties predominantly women and children.   
Asif from Herat province was impacted by the earthquake, he told our teams:
'There were 11 people in my family, five of them were killed and six of them are still alive. I lost my two sons and my brother's wife along with their children. We lost our livestock and everything we owned is buried. We have lost everything and nothing is left. The weather here is cold, it's unbearable. The nights are cold, and we urgently need shelter for the remaining families.' 
Omar Sadat from Muslim Hands Afghanistan office said:
'Our team travelled from Kabul to Herat by undertaking a 22-hour journey by car as there are no flights to the affected area. People are in desperate need having lost everything. Many of the homes in Herat are made from brick and mud and are not strong enough to withstand earthquakes. People are still being pulled from under the rubble, with one of my colleagues witnessing a 5-year-old boy being found but sadly had already passed away. The people of Afghanistan have been through a lot of devastation from war to extreme loss and feel that the world has forgotten them. It is important that we continue to give to those in their greatest time of need.'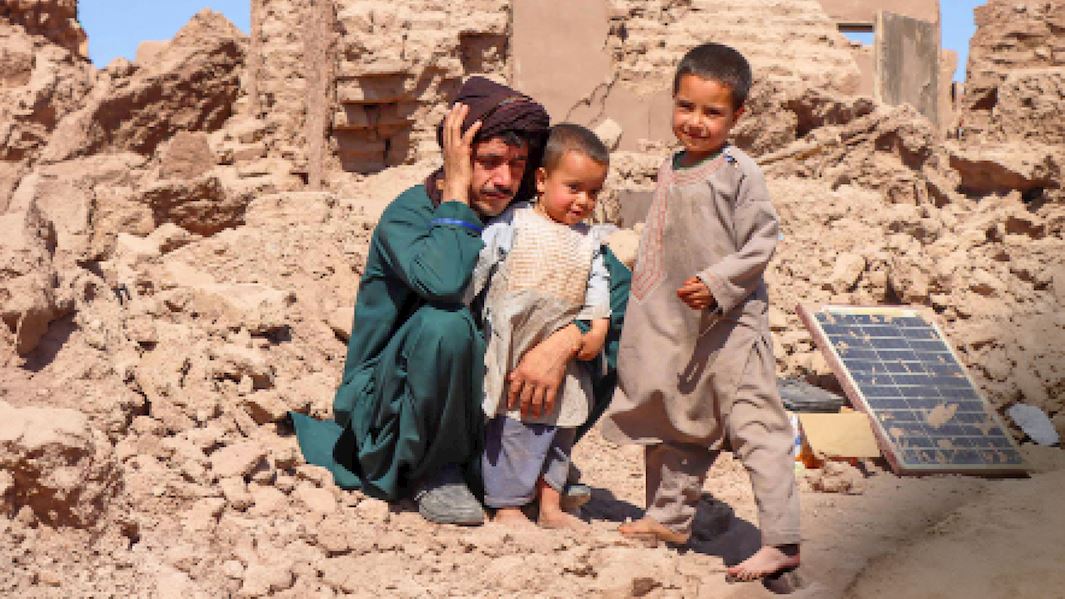 Muslim Hands, as part of its first phase, is providing £30,000 emergency aid, which will include food parcels as well as blankets and hygiene kits. Many villages have been decimated with 1,300 homes destroyed. Those impacted in Herat are now sleeping outdoors or in tents, fearing further aftershocks and destruction. With the nights cold and the harsh winter months around the corner, providing these basic necessities are vital for survival.  
Yasrab Shah, Muslim Hands Fundraising Director, said:
'The people of Afghanistan are facing another dark time, already navigating through, with much difficulty, the harsh realities and aftermath of war and poverty. Afghanistan is already considered one of the poorest countries in the world with a shocking 50 percent of the population living below the poverty line. Many of the families impacted from the earthquake have lost everything and with the harsh winter months fast approaching your donation will mean the difference between life and death. The aftershocks are still prevalent in the area, with our teams feeling the impact of Sunday's earthquake and many victims are now traumatised.' 
---
Facebook

Twitter

Email This