Ramadan Mubarak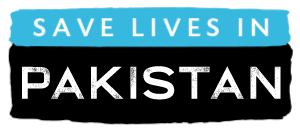 footer line 1
footer line 2
Donate to Help Victims of the Pakistan Floods
Torrential monsoon rains in Pakistan have so far killed 320 people, destroyed or damaged 13,000 homes and drowned over 700 livestock animals. The ongoing floods have also submerged nearly 200,000 acres of agricultural land and destroyed vital water sources.
Our teams are in the worst-hit areas of Balochistan and South Punjab providing emergency food parcels, cooked meals and drinking water to families who have lost their homes, livelihoods and even loved ones in one fell swoop.
Dedicated to tackling the root causes of poverty around the world, Muslim Hands is passionate about working beyond the provision of immediate relief, towards supporting communities over the long-term.
Current Appeals
Help the needy through your Sadaqah and Zakat
Your Zakat
All you need to fulfil the third pillar
---
Why Should You Donate to Muslim Hands?
Find out just what makes Muslim Hands the best place to give your Sadaqah and Zakat.
---
Give the gift of life and provide clean, safe water to impoverished communities. Your help changes lives.
---
Give to Where Most Needed
When you give to the Where Most Needed fund, you enable us to provide the best possible support to vulnerable families around the world.
Latest News
Keeping you updated
Stay Connected
For regular updates on our work and the highest quality Islamic content
Sign Up To Our Mailing List