Join us at our Hall of Hope dinner in Glasgow this May all in aid of supporting the people of Syria.

Book now to enjoy an evening packed with soothing Qur'an recitation, nasheeds by our special guests, Aa'shiq Al Rasul and our host, Khaleel Muhammad.
Tickets are £15.00 which includes entry to the venue and a 3 course dinner.

For stall enquiries please email:
Sister Sahirah – sahirah.javaid@muslimhands.org.uk
Details
Venue
Glasgow Central Mosque, 1 Mosque Avenue, Glasgow, G5 9TA
Muslim Hands is hosting an exclusive dinner in Glasgow to support Syrian refugees.

We have an inspiring line up of amazing talent, knowledge and experience who will all be supporting this vital cause. The evening will be hosted by Khaleel Muhammad with nasheeds by the talented and multilingual group, Aa'shiq Al Rasul and an emotional insight into a Syrian refugee family's first-hand experience of fleeing their war-torn country to settle in another.
---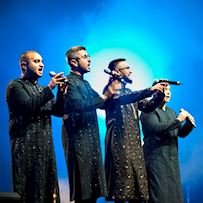 Aa'shiq Al Rasul
Aa'shiq Al Rasul (AAR) is a music ensemble of like-minded individuals who were brought together through a common empirical belief enshrined in an expression of love towards the Creator and His beloved Prophet Muhammad (SAW).

Since 1998 AAR have illuminated this expression in the hearts and minds of millions, spanning continents and communities. Delivering the fundamentals of tolerance and harmony through a universal language: not of the tongue but of rhythm and melody.

Delivered through a repertoire of classical Qasida, Hamd, Naat, Qawaali and modern Nasheed intertwined with a fusion of languages and beats from across the globe, AAR endeavour to promote a truly universal message about the essence of humanity: that of love and peace.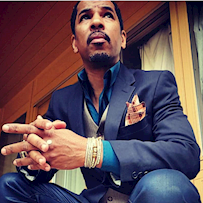 Khaleel Muhammad
Khaleel Muhammad is one of the most established artists in the nasheed industry whose soulful voice and dynamic stage performances have made him an internationally recognised performer. With appearances in Germany, Sweden, Brussels, the USA, South Africa, France and Malaysia, Khaleel has produced four videos and three albums 'Heaven', 'Dhikr of Life' and 'The Adventures of Hakim'.

Khaleel is the author of the children's book 'Muslim All-Stars'. He has appeared in several television shows, adverts and the Disney film 'Cinderella'. He is also a television presenter for IQRAA TV show 'One to One' and 'Khaleel's Make & Do' show on British Muslim TV.

He is the radio presenter of the 'Kids Round Show' and the 'Drive Time Show' on Inspire 105.1FM. Khaleel is an accomplished designer/illustrator of children's books and his body of work includes, 'Allah's Amazing Messenger' by S.J.Sear, 'Adams Adventures' by Maria Derissy and his own Muslim superheroes book 'Millennium Five'.
---
Syrian Mothers, Our Mothers!
More than 145,000 Syrian refugee families are headed by women. Forced to flee their homes and cross several of the refugee camps in neighbouring Turkey and Lebanon, access to everyday supplies of food and other basic essentials is severely restricted.

The struggle faced by Syrian mothers has left them in a state of hardship, isolation and anxiety. The escalating crisis has left these mothers struggling to fend for themselves and their families with very little resources available to them. Yet Syrian mothers continue to be the glue that holds their families together.

Committed to assisting victims of conflict, Muslim Hands is working in refugee camps in Lebanon and Turkey. With your support, we can help these Syrian mothers rebuild their communities.




Facebook

Twitter

Email This
---
Q. What are the ticket prices?
A. Ticket prices are only £15 each which includes entry to the venue as well as a 3 course dinner.
Q. How can I book tickets?
A. You can book your ticket online by clicking on the 'Book Ticket' by scrolling to the top of the page.

Alternatively, you can call our donations line on 0115 9117222 (open 9am-8pm, Mon-Fri) to book your tickets. Or call Maryam on 07809 299261.
Q. What will the evening consist of?
A. The evening will be hosted by Khaleel Muhammad and will include nasheeds by Aa'shiq Al Rasul.
Q. Can I purchase tickets at the door?
A. We strongly advise to book in advance to avoid disappointment. You can book your tickets online by calling our donations line 0115 9117222.
Q. Will I receive a ticket?
A. Once your payment has been made successfully, you will receive an email receipt shortly afterwards. Please produce this email receipt at the registration desk on the day at 5.30pm.