The Grand Bake Off 2016!

Compete in The Grand Bake Off in London and Manchester and help raise funds for Syrian Mothers.

With four different categories to enter in, register now and win big prizes!
Categories include: Juniors | Teens | Technical | Signature
Each category requires participants to pay an entry fee, as well as fundraise £100 each for Syrian Mothers.

Please check the attachment below for further details regarding the entry requirements for each category as well as the rules. Spaces are limited so register soon!
On top of the competition, The Grand Bake Off will also consist of live demonstrations from local bakers, mini head-to-head bake offs and a variety of stalls.

You can attend as a guest and enjoy a day of baking and entertainment for just £5. Tickets can be bought online.

For further details regarding the event and stall enquiries you can call us on 01159117222 (Mon-Fri, 9am-8pm) or contact Sister Farjana on farjana.aziz@muslimhands.org.uk
---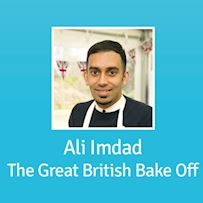 Ali Imdad
Ali Imdad known for his appearance on The Great British Bake Off in 2013, where his passion for the art of baking was evident for all to see. Since then he been baking full time and runs his own business, 'Bakes by Ali'.
Islah Abdur-Rahman
Islah Abdur-Rahman is an English film director, actor and screenwriter. He is best known for writing, directing and starring in the hit series, the Corner Shop Show and for creating and directing the web series Mandem on the Wall.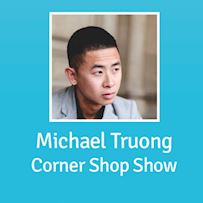 Michael Truong
Michael Truong is an actor and comedian and is best known for his appearance in the Corner Shop Show. From a young age acting has always been a hobby for Michael. It was a way for him to channel his emotions, and to see this come to life in a character.
---
Women are the sole providers for one in four refugee families fleeing Syria. Forced to leave their homes and seek refuge in already overcrowded camps in neighbouring Turkey and Lebanon, access to everyday supplies of food and other basic essentials is severely restricted for these women and their families.

The struggles faced by Syrian mothers has left them in a state of isolation, anxiety and vulnerability. The refugee crisis continues to escalate and mothers continue to fend for themselves and their families with very little resources available to them. Despite the daily hardships that Syrian mothers face, their strength and resilience is the glue that holds their families together.

Committed to assisting victims of conflict, Muslim Hands is working in refugee camps in Lebanon and Turkey. With your support, we can help Syrian mothers rebuild their communities.

Take part in The Grand Bake Off competition to show your support and raise vital funds.



Facebook

Twitter

Email This
---
Q. How do I register?
A. You need to register above by clicking on the 'Register' button at the top of this page. Once completed, please pay the registration fee for your chosen category, in order to secure your place (entry requirements for categories can be found in attachment below).
Q. How much do I need to fundraise?
A. Each participant is required to fundraise £100.
Q. Can I attend as a guest?
A. Yes you can purchase a ticket above for £5 per person, under 5's are free.
Q. What will the event involve?
A. The event will consist of the main competition, where entries will be displayed and judged on the day. There will also be a variety of workshops, live demonstrations, mini bake offs and various stalls.
Q. Who can I contact for more information?
A. Please email Sister Farjana on farjana.aziz@muslimhands.org.uk