Join us at Bolton's iconic Macron Stadium on Sunday 10th September 2017 for this autumn's biggest event, with a selection of family favourites including traditional fun fair rides, delicious food and our spectacular souk full of unique personalised stalls.

We're making this event that extra bit special, so we've included back-to-back entertainment with football and basketball freestylers, soothing nasheeds, master classes, live calligraphy demos and prize draws offering you the chance to win a range of fantastic prizes.

*FREE ENTRY – REGISTRATION REQUIRED*
Seminars:
Halal Monitoring Committee - (HMC UK) is an independent, not for profit, registered charity organisation whose main aim is to certify the production of genuine Halal food. HMC promotes animal welfare, issues of food safety, hygiene and quality in compliance with UK Law and within the teachings of the Islamic faith.

More TBC

Food Master Class - TBC

The Grand Bake-Off
If you're an enthusiastic baker, then why not enter our Grand Bake Off? With three categories for children, teenagers and adults, each group will have its very own star baker and to top it off – the overall winner will receive a ticket to go on Umrah! For more information and to register, visit: muslimhands.org.uk/thegrandbakeoff

*Cake theme is water and £50 entry fee applies. Each entrant must raise a minimum of £100 for Muslim Hands water projects.*
---
Be Entertained – Be Inspired
Khaleel Muhammad – Host and Nasheeds
Khaleel Muhammad is one of the most established artists in the nasheed industry whose soulful voice and dynamic stage performance have made him a renowned internationally acclaimed performer. Khaleel is the author of the children's book 'Muslim All-Stars' and has appeared in several television shows, adverts and the Disney film 'Cinderella'.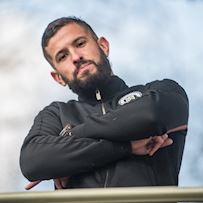 Colin Nell – Football Freestyler
Born in London, Colin was spotted in 2000 by Nike Executives whilst displaying his array of tricks during a major Nike promotion at Wembley Stadium – an event which attracted over 30,000 contestants. Since then, Colin has enjoyed an outstanding career as a professional football freestyler, performing in over 30 countries worldwide to crowds over 80,000 fans.
Andrew Wilding – Basketball Freestyler
Andrew 'A2W' Wilding is a professional Basketball Freestyler & Streetballer based is Essex, UK. He has been playing basketball and freestyling since the age of 13. Over the years, Andrew has developed some of the most incredible basketball tricks and complex routines ever seen on the basketball freestyle circuit.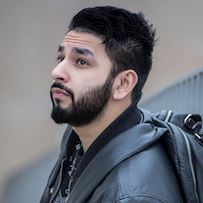 Ali Official – Comedian
Content creator and stand up comedian, Ali Official has generated over 60M views across his social media platforms. His creativity has allowed him to work with Warner Bros, BBC and Channel 4. He has performed in every major UK city and done projects in America, Dubai and Bangladesh.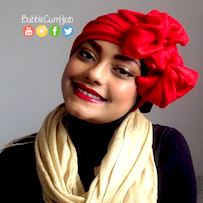 Bubblegum Hijab – Content Creator and Designer
Based in London, Bubblegum Hijab is a lifestyle Blogger, You Tuber and social media content creator.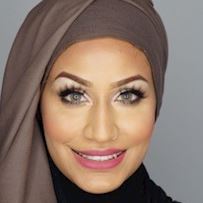 Aisha Rahman – Modest Fashion Blogger & MUA
Aisha Rahman is a Make-Up Artist and You Tuber of modest_street.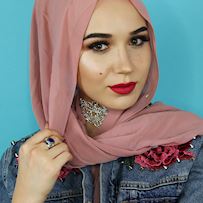 Nabiilabee - Youtuber, Fashion Designer and Stylist
Nabiila designs modest, stylish outfits that are ready to wear while making a cultured statement about lifestyle.
---
With over 800,000 people dying from water-related illnesses each year, unsafe water is the single biggest obstacle to the progression and health of communities across the developing world.

Muslim Hands works worldwide to provide families and communities with access to clean water and appropriate sanitary facilities. We work with a wide range of communities, varying our approach to reflect the specific needs of our beneficiaries. Assessing the need for water on an individual basis, we tailor our solutions to address specific problems.

With your support, Muslim Hands will be able to continue to provide clean drinking water to the world's poorest communities around the world insha'Allah.





Facebook

Twitter

Email This
---
Q. Is there any entry fee?
A. No, entry to the event is free. However, prior registration is required.

To register, simply click on the 'Register' button at the top of the page and fill in our simple quick form.
Q. What will happen on the day?
A. There are a host of fun-filled activities taking place on the day including: our fun fair, nasheed performances, seminars and face painting activities alongside an array of stalls and interactive educational charity exhibits.
Q. How can I volunteer?
A. Please complete the online volunteer form to become part of the organising team, flyer distributor or register to volunteer on the day!
Q. Is there onsite car parking?
A. Yes. The event is held at the Macron Stadium which hosts adequate parking and provides easy access to the venue.