Join us at the Grand Bake-Off at the Bolton Eid Expo 2017!
Are you an enthusiastic baker? Then roll up your sleeves and enter our Grand Bake-Off competition!

We have three categories of bakers (children, teenagers and adults), each with their very own star baker and to top it off – the overall winner will receive an Umrah ticket!
Bake a cake with our water campaign theme and show-off your skills to an audience of 20,000 people.

*Entry Fee (non-refundable) - £30 entry fee applies | Closing date for entries – 8th September 2017.

*Fundraising Target - Each entrant must raise a minimum of £100 for Muslim Hands water projects.

*Limited spaces available
1. All participants must complete the registration form, pay the registration fee (non-refundable) of £30 and raise a minimum of £100 towards Muslim Hands water projects.
2. All entries must be inspired by our campaign water theme: 'What comes to your mind when you think of water?'
3. All baked entries must be a single round cake using an 8-inch cake tin.
4. All participant will need to bring three separate pieces of cake for the judges to taste.
5. All participants must provide a list of ingredients used in the bake-off.
6. All participants must specify any ingredients used that may cause allergies.
7. All ingredients used in the bakes must be edible and halal.
8. Participants under the age of 16 must be accompanied by an adult.
9. No offensive characters or work must be present in bakes.
10. All entries must be the participants sole work.
11. Only one person per entry.
12. Muslim Hands will not provide equipment or ingredients on the day.
13. Complete bakes must be brought in between 12pm and 1pm on the event day.
No entries after 1pm.
14. No refunds will be given for non-attendance or lateness.
15. Each participant must fundraise £100 by the event date.
---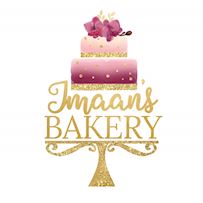 Kiran – Imaan's Bakery
Kiran has enjoyed baking since a very young age. Always having had something of an artistic flair and the passion to learn, Kiran decided to focus on establishing her own baking business in Bolton and this is where Imaan's Bakery really came into fruition. As Imaan's Bakery is about having a passion to produce something amazing and making the customer happy, the business is going from strength to strength.
Khaleel Muhammad – Host and Nasheeds
Khaleel Muhammad is one of the most established artists in the nasheed industry whose soulful voice and dynamic stage performance have made him a renowned internationally acclaimed performer. Khaleel is the author of the children's book 'Muslim All-Stars' and has appeared in several television shows, adverts and the Disney film 'Cinderella'.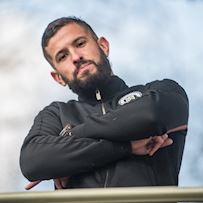 Colin Nell – Football Freestyler
Born in London, Colin was spotted in 2000 by Nike Executives whilst displaying his array of tricks during a major Nike promotion at Wembley Stadium – an event which attracted over 30,000 contestants. Since then, Colin has enjoyed an outstanding career as a professional football freestyler, performing in over 30 countries worldwide to crowds over 80,000 fans.
---
With over 800,000 people dying from water-related illnesses each year, unsafe water is the single biggest obstacle to the progression and health of communities across the developing world.

Muslim Hands works worldwide to provide families and communities with access to clean water and appropriate sanitary facilities. We work with a wide range of communities, varying our approach to reflect the specific needs of our beneficiaries. Assessing the need for water on an individual basis, we tailor our solutions to address specific problems.

With your support, Muslim Hands will be able to continue to provide clean drinking water to the world's poorest communities around the world insha'Allah.





Facebook

Twitter

Email This
---
Q. Is there an entry fee?
A. Yes. Once you have registered, please pay the entry fee of £30 using the link above or by contacting Muslim Hands.

Please note this fee is non-refundable.
Q. How can I raise the £100 fundraising target?
A. The easiest and simplest way to fundraise is by setting up a Just Giving page and sending a message to your family and friends encourage them to donate. You can do this by clicking on the fundraising link above.
Q. What will happen on the day?
A. All entrants for the competition must bring their bakes to the Whites Hotel, Macron Stadium in Bolton no later than 1pm. Your bakes will be displayed for our judges and audience to view until 3pm. At 3pm, the winners from each category will be announced on stage. Each category will have a winner. Out of the three final winners, one entrant will receive an Umrah ticket (flight only).
Q. Is there onsite car parking?
A. Yes. The event is held at the Macron Stadium which hosts adequate parking and provides easy access to the venue.