14 September 2015
Europe Refugee Crisis: Germany
15/09/2015 - SIM cards
- We're continuing to seek permission to work within the government sponsored shelter homes. 
- The government are taking care of the basic needs of refugees here. Today we distributed sim cards with call credit to allow refugees to communicate with their loved ones. They were given out on the advice of government officials who said that the other great need is for translators.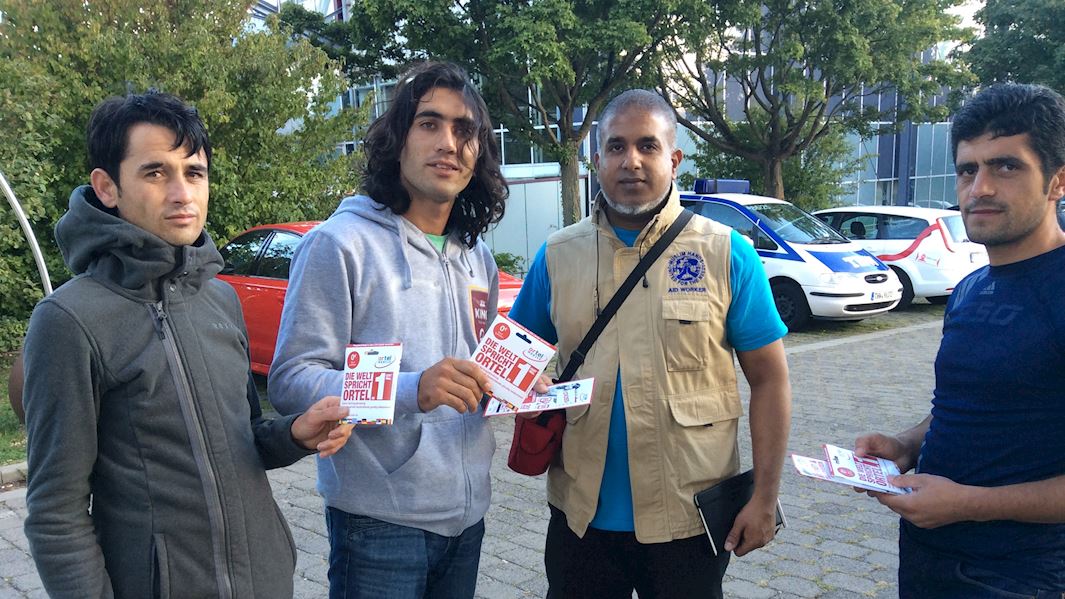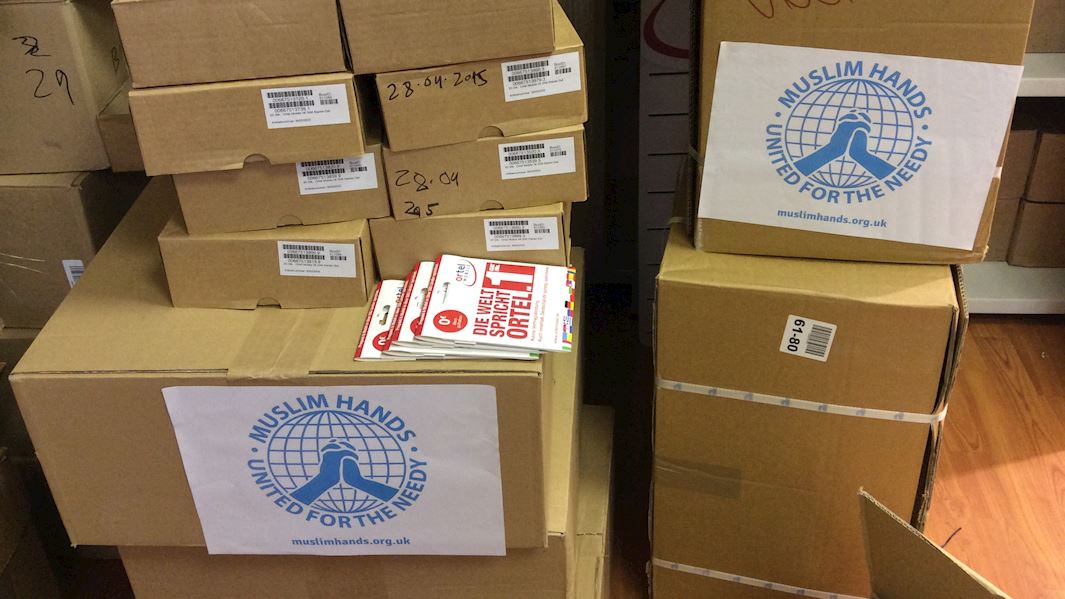 14/09/2015 - Closed borders
- The German government have temporarily closed their borders whilst they deal with the registration of refugees within the country.
13/09/2015 - GEO News
- Germany has announced that all trains coming into the the country from Hungary have been temporarily stopped.
- We've arranged an interview with GEO News for tomorrow morning and a local network have covered our work in the station.
- We have also arranged meetings with government officials to see if we can begin working inside the temporary accommodation shelters. At the moment they are closed to any NGOs.
- The President of the German Press Club Saleem Parvaiz Butt in conjunction with GEO TV, PTV News and Waqt News have launched an appeal to the Pakistani community to take part in this much needed cause.
12/09/2015 - Frankfurt Train Station
- We met with the refugee welcome group at Frankfurt train station where 500 refugees were expected to arrive. We were told by the group leader that they did not have enough supplies for the 228 refugees who were expected to arrive on the next train. So we immediately arranged supplies to be bought for them.
- Fruit, bread, water and cheese were purchased by Muslim Hands volunteers. They were then distributed at the station to the arriving refugees.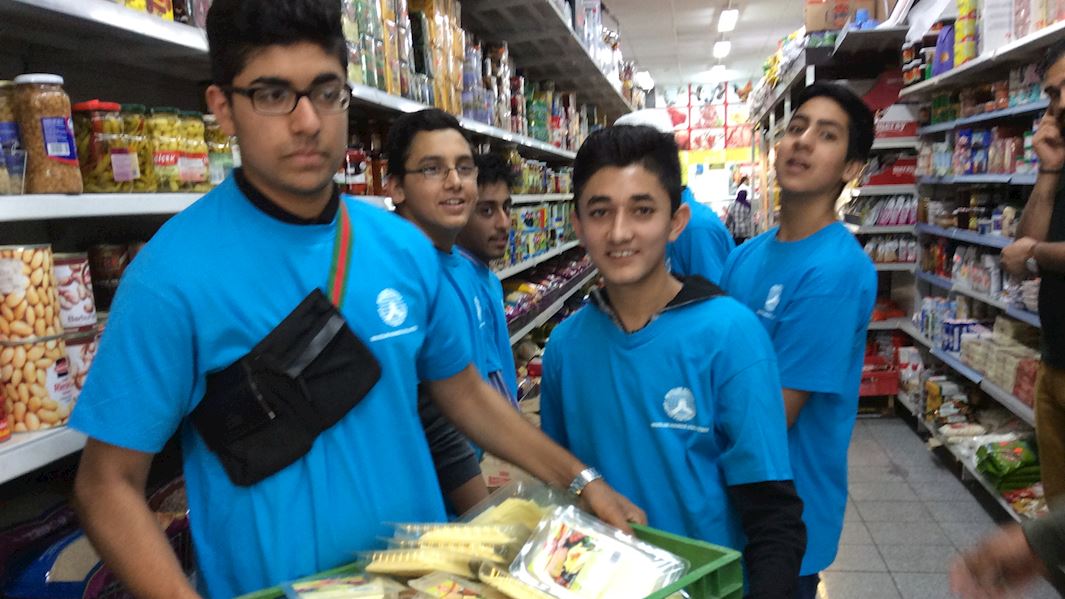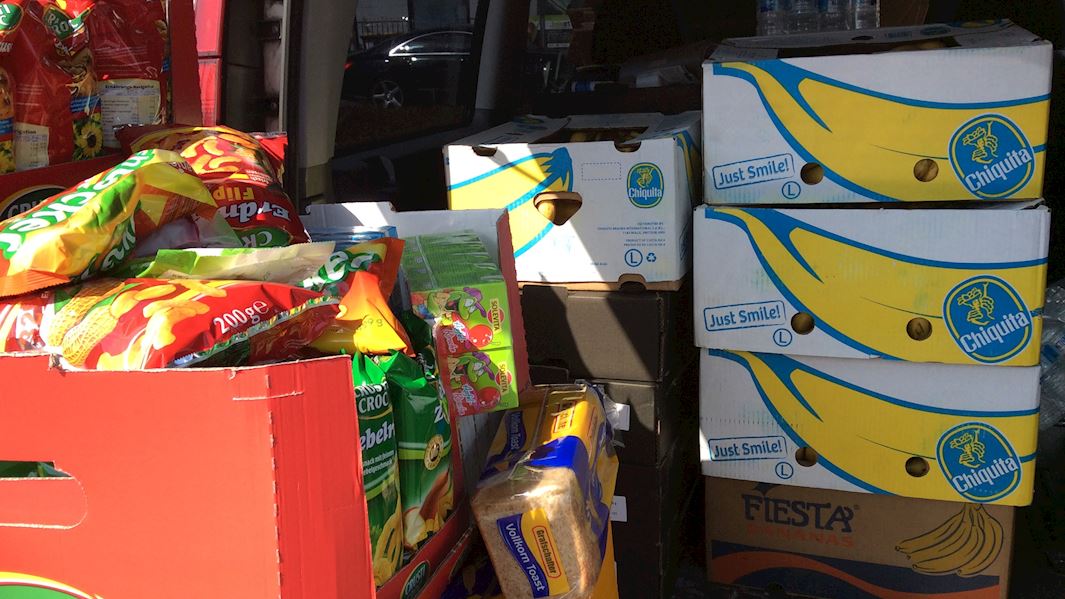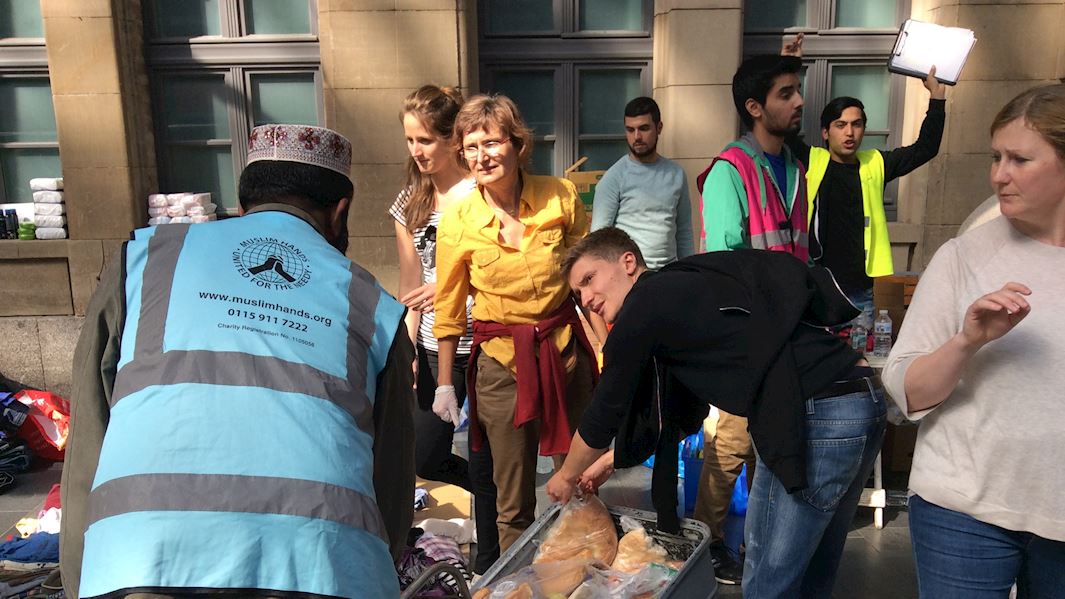 11/09/2015 - Messien Registration Centre
- We organised a group of volunteers to help collect food, ready to be distributed in the registration centre.
- We provided fresh fruit, water, wholemeal bread and crisps and sweets for the kids. Women's needs were not being taken care of so tomorrow we plan to purchase special items for them.
- Refugees wait in these makeshift holding pens prior to their registration.
10/09/2015 - Frankfurt, Germany
- Met with the Red Cross at Meissen registration centre where approximately 500 refugees turn up daily in the hope of receiving assistance. We met with Rodgher Sharpe from Red Cross and we agreed to provide essential food items.
- Once they are registered they will be allocated temporary accommodation such as in a school building or empty warehouse. They are then moved onto to a semi-permanent hostel. The registration process is slow due to the numbers being processed.
- That evening, we delivered soup and bread to refugees at the Meissen registration centre.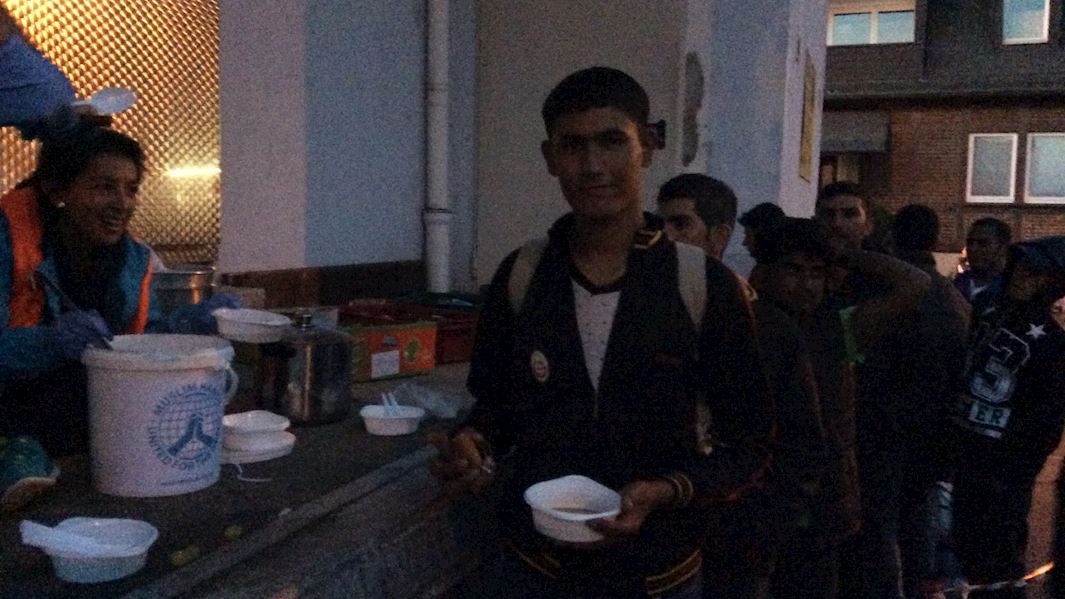 ---
Facebook

Twitter

Email This