16 August 2016
Finding Water in Somalia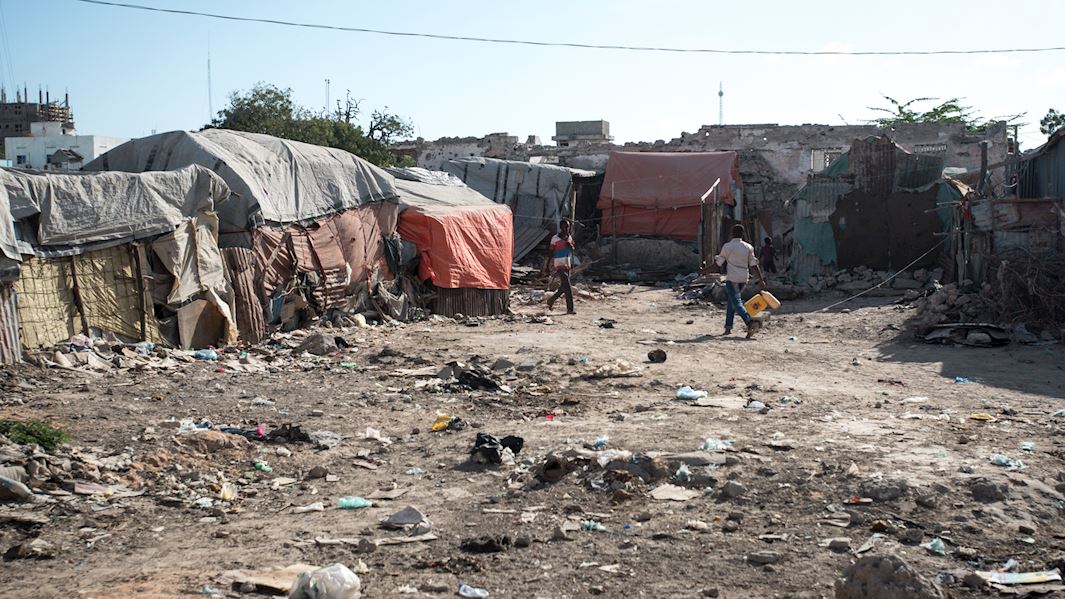 Death and displacement has been an all too common narrative of Somalia's people over the last three decades. Droughts, famines and ongoing conflict have driven thousands of families from their homes, and with another drought sweeping across East Africa, thousands more are at risk.
Many of those displaced by war, famine and drought in the south of the country, reside in makeshift camps in and around the capital city of Mogadishu. The availability of water, which is already an issue in the camps, is exacerbated by the onset of the worst drought to hit Somalia since 2011.
Muslim Hands has been working with displaced communities in South-central Somalia for over five years. Our teams on the ground witness the daily struggle for survival of families in the camps including the difficulties they face in accessing clean, safe water.
In Almira camp, residents were paying a local business owner to use his water. With nowhere to store large amounts of water, they would have to travel out of the camp to fill up jerry cans which would last them only a few days. The walk, although no more than half a kilometre in distance, was putting young girls and women leaving the relative safety of the camp in danger of attacks and harassment.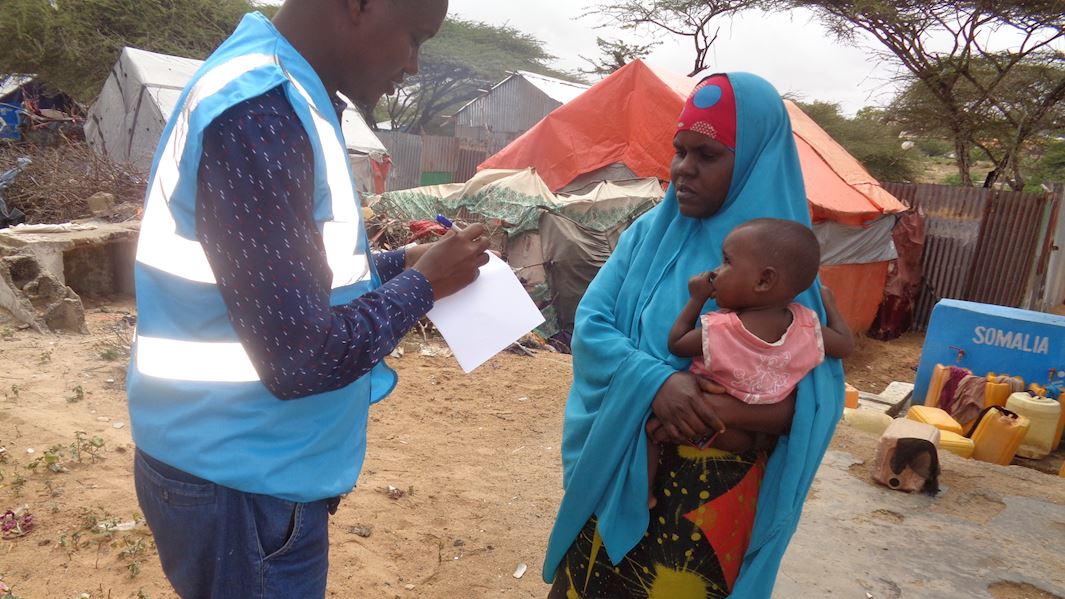 As for those who could not pay the 1,000 Somali shillings (roughly £1.34) to fill up their container, they just had to do without. Daynabo Hassan Ali was one of those who struggled to scrape the money together to pay for water. Her husband, a porter, was donated a handcart from Muslim Hands in 2014, but supporting his wife and seven children on his modest earnings is not easy.
Since Muslim Hands installed water taps in the camp in July, Daynabo Hassan Ali and 1,800 other residents have been able to enjoy free, clean water on their doorstep. The installation, which connects the camp to a local water supply, will provide enough water to fulfil the needs of all the families staying in Almira. Not only will this improve health and wellbeing and eliminate the financial burden of paying for water, but it will also mean people can access water whenever they need it.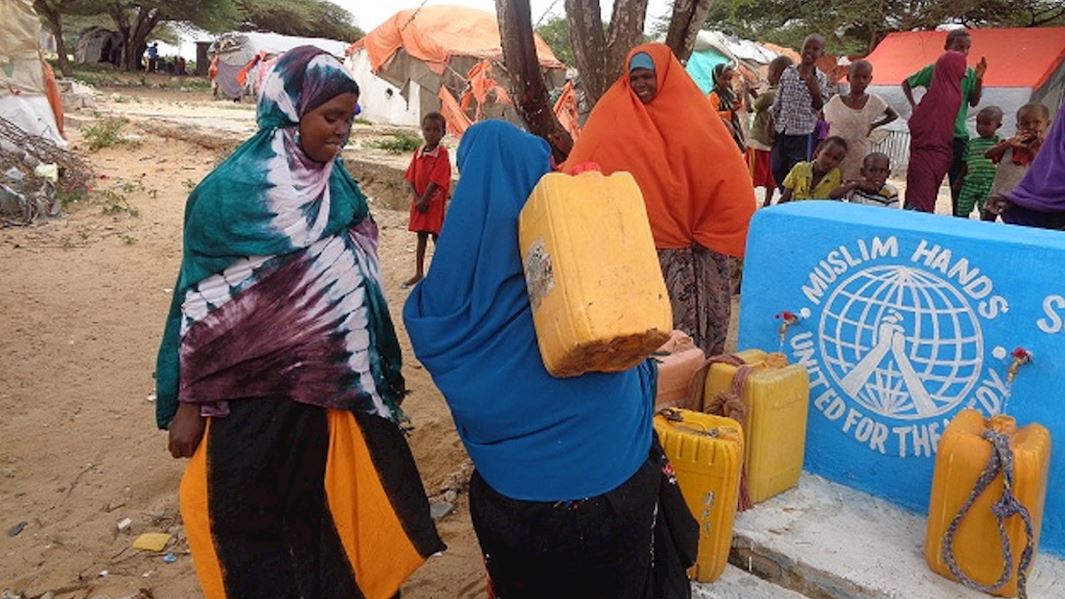 Often, the best solutions for problems like this are the simple ones. Thanks to a few pipes and six taps, every single person staying at the Almira camp now enjoys the right to a constant supply of clean water, free of charge.  Male and female, young and old, this water point really will change their lives. Daynabo is overjoyed:
'Thank you for supporting us. We really need this water to live our lives. May Allah help the donors who are helping us'.
---
Facebook

Twitter

Email This