10 August 2016
'My Sister Loved Him Dearly'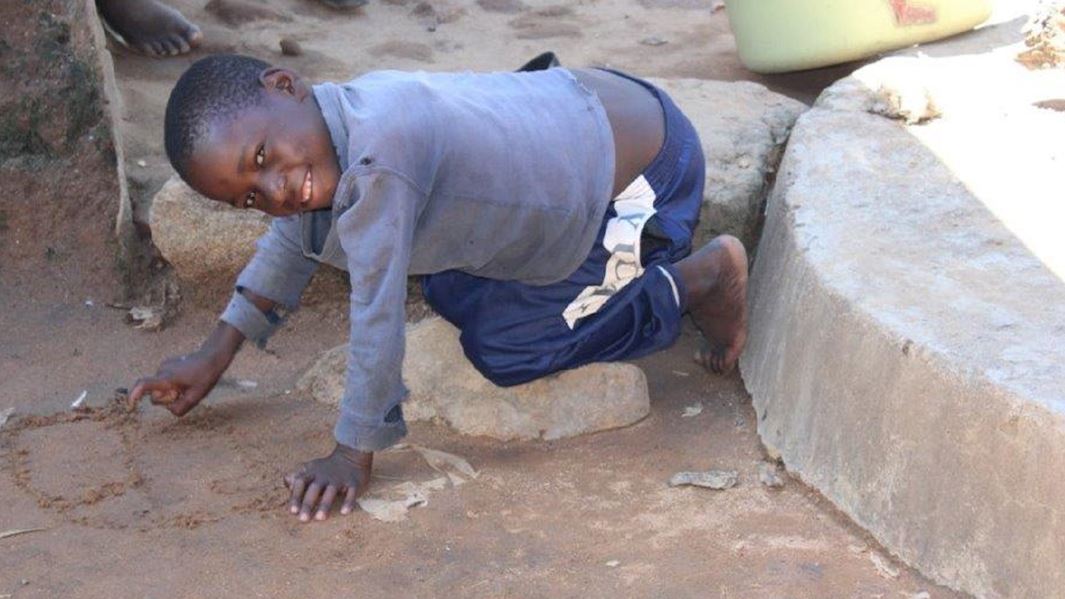 Nine-year-old Mwaiwao Juma was born HIV positive. The disease also took his mother from him when he was just six years old. His father died before he was born. Mwaiwao's aunt is tearful as she tells us, 'My sister loved him dearly as he was the only child she had. Unfortunately, she was HIV positive as well and died of TB complications'. Mwaiwao's aunt struggled to provide for his needs. Unable to afford his medicine, she had to watch him growing weaker by the day, unable to play outside with other children, running out of energy from the smallest amount of exertion.
When the Muslim Hands Malawi team first visited Mwaiwao and his aunt at their home in a rural and desperately poor community of the Chiradzulu district, they found that there was barely any food in the house and Mwaiwao's health had deteriorated to an alarming level. The team immediately enrolled him on a treatment programme at the local hospital as well as signing him up to counselling and art classes.
Mwaiwao has now been a student at the Muslim Hands Malawi School of Excellence for two years. The treatment he is receiving through the hospital, as well as the nutritious daily meals he eats at the school have changed his life. His aunt says:
'After the Muslim Hands School of Excellence enrolled him, things began to change and his health drastically improved. He now gets the medicines he needs and food provided at the school helps to keep him as strong as possible'.
On their latest visit to the family home, the MH team were not greeted by Mwaiwao. He was too busy outside, playing football with his friends! His aunt managed to convince him to come inside just long enough to talk briefly with the team. He told them: 'school is very important to me because that is the only way I get to become a doctor and drive my own car. At my school I get to eat porridge which is now improving my health and my hope for the future'.
The support this small family have received from Muslim Hands donors has had a huge impact on their lives. Only recently, Mwaiwao's aunt was given a food parcel containing maize, beans, soya flour and cooking oil. 'I have no words to express my gratitude! I have no words', she exclaims, smiling sadly. 'All I want is a long good life for my nephew, a long good life'.
There are so many ways you can help a child like Mwaiwao. You can sponsor an orphan, provide daily school meals for a hungry child or give to our education fund so we can make sure the orphaned and needy children we care for in our schools have everything they need to be healthy, happy students.
---
Facebook

Twitter

Email This