23 September 2016
Umm Habibullah Buys a Goat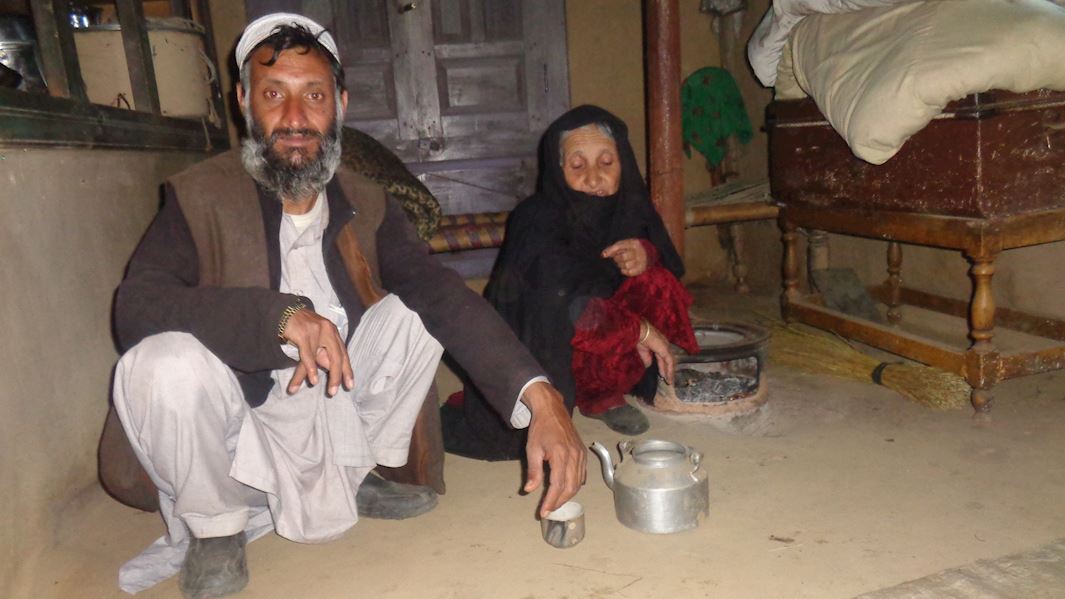 Last year, a 7.5 magnitude earthquake brought our team to a poverty-stricken community in the village of Attrangu Union Council Qulandai in Pakistan. There we met Umm Habibullah.
63- year- old Umm Habibullah lives with her mentally disabled son, Habibullah Khan in one small mud-made room which was, unfortunately damaged by the earthquake. She suffers from diabetes and has no source of income to receive medical treatment. When her husband fell ill, she spent every penny that she had on his treatment. Despite Umm Habibullah's best efforts, he passed away.
Immediately after the earthquake, our teams provided essentials such as water, food and medical supplies to families like Um Habibullah's. With the support of World Vision Pakistan, we also launched our earthquake recovery project, 'Cash for Work'. This project was designed to rehabilitate the livelihoods of the community in the areas affected by the earthquake. Roads, walking paths on the mountains and school buildings all suffered major damage and were full of debris. At the same time, hundreds of local villagers whose business, livestock and homes had been destroyed by the quake, were desperate for work. 'Cash for Work' enabled them to rebuild their village while earning a living.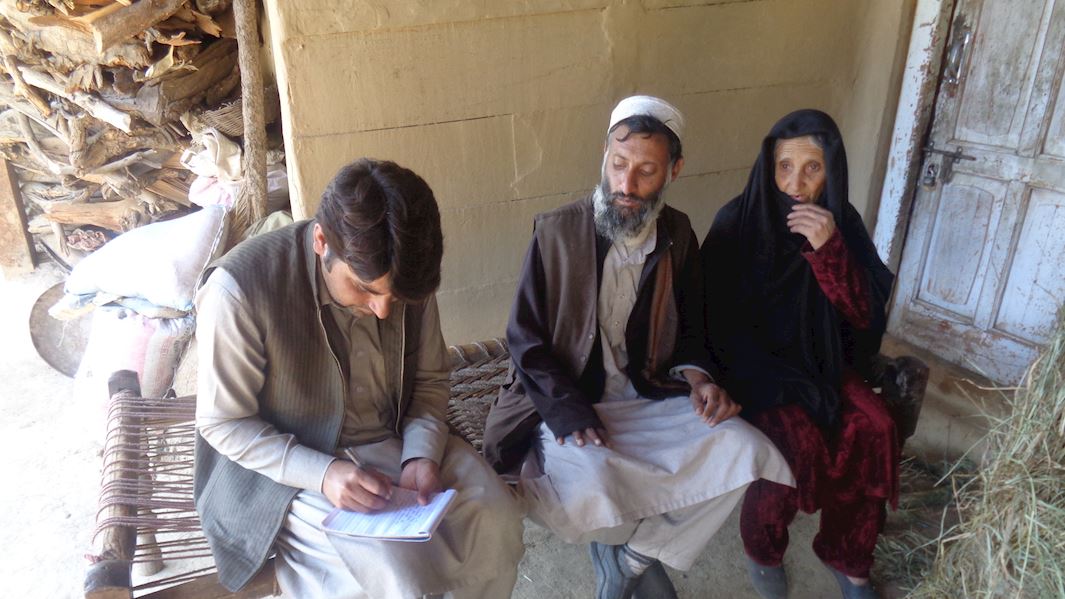 While her son was employed as a supervised labourer, Umm Habibullah was given an opportunity to take part in the programme by cooking food for the labourers. She was given a daily wage which enabled her to get back on her feet after the earthquake and improve her own living conditions. She expressed joyfully, 'after receiving my wage, I bought some basic necessities- groceries and a goat so I can earn something more long-term for my family. Our miseries have been minimised due to the support we have received. I pray from the bottom of my heart for those who fulfilled our dire need'.
Thanks to projects such as these, hard-working people like Umm Habibullah are empowered to support themselves and get back on their feet after a crisis hits. They don't have to struggle for years to rebuild their lives and they can look to the future, hopeful of what it holds. Umm Habibullah's wage enabled her to buy a goat which will be a means of sustenance for her family even after our emergency team leave the area. The villagers can now focus on building a better life for themselves and their families.
At Muslim Hands, we take a two-tiered approach to dealing with emergencies. Not only do we provide immediate relief to the victims of war and disasters, but we also work with communities over the long-term to ensure they have the support they need to build a better future.
---
Facebook

Twitter

Email This