11 April 2017
Your Donations Provide Urgent Food Aid in Syria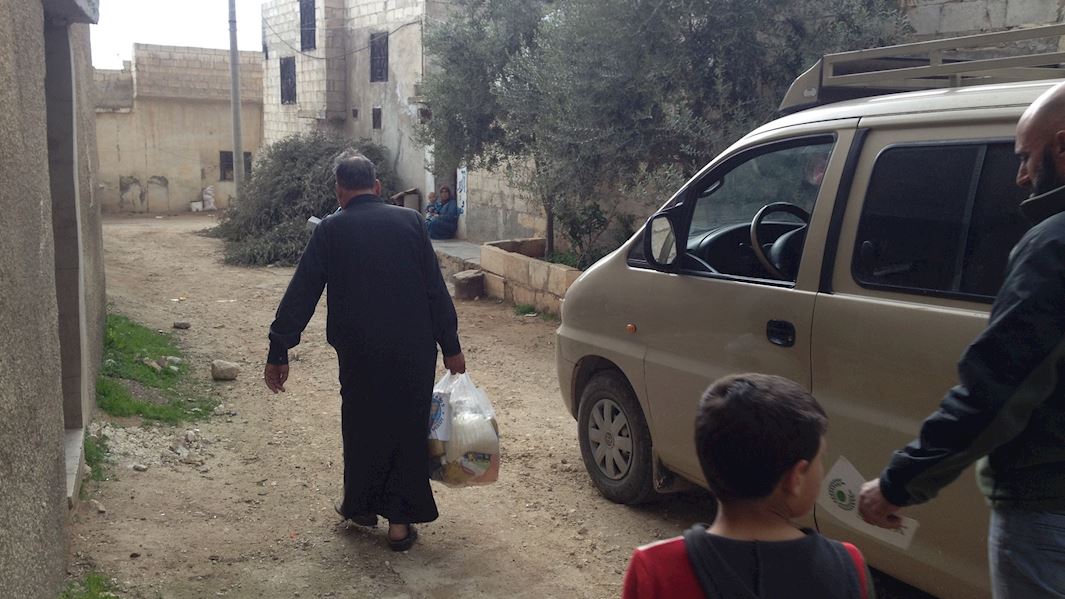 Six years on, we're still on the ground in Syria helping families in crisis.

Described as the worst humanitarian disaster of our era, the Syrian conflict has devastated the lives of the Syrian people. Since the start of the conflict in 2011, over half the country's population have had to flee their homes. Around 5 million Syrians have fled the country and over 6 million are internally displaced. Overall, 13.5 million people are in need of humanitarian aid.
Hospitals, schools, shops and bakeries have been destroyed by heavy bombing and violence and hundreds of thousands have been killed. For those still living in Syria, daily life is a constant struggle to find water, food and access to health care.
Alhamudulillah in the last few days – thanks to your ongoing support – we've distributed urgent food aid to families in the centre of Khan Shaikhoun – a town within the southern region of Idlib. Our food packs included:
5kg lentils
4kg rice
5kg spaghetti
3kg flour
1kg bulgur wheat
450g tahina
2kg canned chick peas
410g jam
500g tea
500g dates








Jazak Allah khairan for all of your generous donations. Please keep our brothers and sisters in your du'a and please remember that families in Syria require ongoing support. As Prophet Muhammad (saw) said:
'He who removes from a believer one of his difficulties of this world, Allah will remove one of his troubles on the Day of Resurrection…' (Muslim)
Please keep donating to our Syria appeal – our brother and sisters need your help more than ever.
*Statistics: UN Office for the Coordination of Humanitarian Affairs (OCHA) (2017)
---
Facebook

Twitter

Email This