02 May 2017
How You're Helping Families in Somalia Fight Famine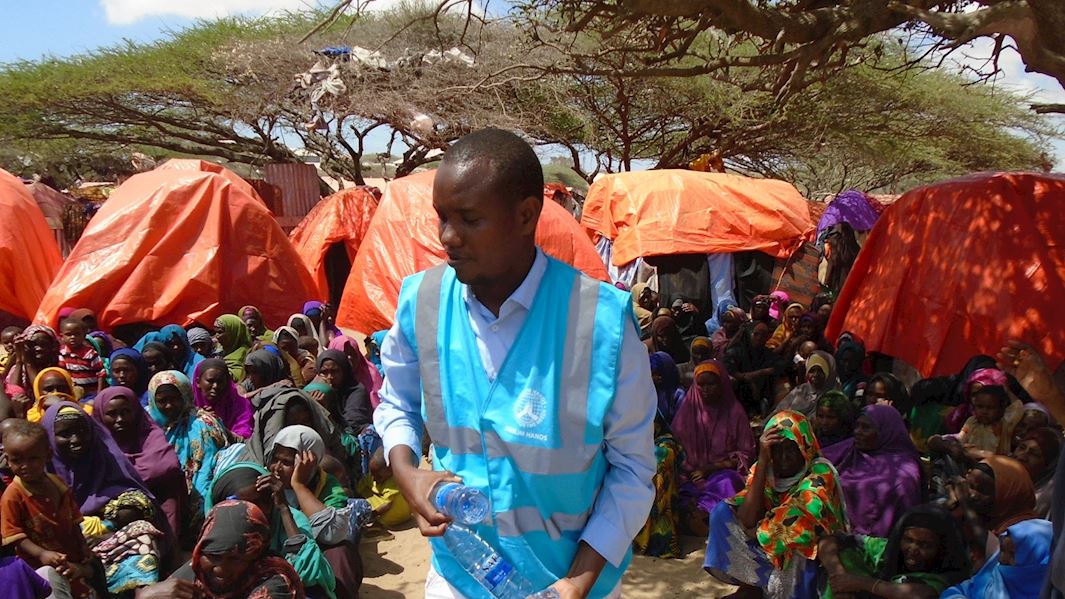 Ongoing famine has been taking its devastating toll on communities across East Africa. In Somalia, 1.5 million people are currently living in makeshift camps after fleeing conflict and natural disaster. Now, as crops and livestock continue to perish from the current famine, many families are continuously finding they have no other choice than to leave their homes in order to survive. 
Alhamudulillah, thanks to your generous donations, Muslim Hands have been on the ground providing life-saving relief to displaced families in desperate need of humanitarian assistance. Through our food distributions at camps in Hearle (Galgadud), Mogadishu (Banaadir) and Fardhidin (Puntaland), we've assisted around 3,576 people by providing essential food items such as:
Flour (25kg)
Rice (10/25kg)
Sugar (5/10kg)
Beans (5kg)
Cooking oil (3L)
Dates (1kg)


Your support has helped feed families facing starvation, temporarily alleviating the worries of mothers and fathers who are relying upon aid to feed their children.






We spoke with families, widows and elders at the camp, listening to their own personal stories. Here's an account of one family our team met.
Case study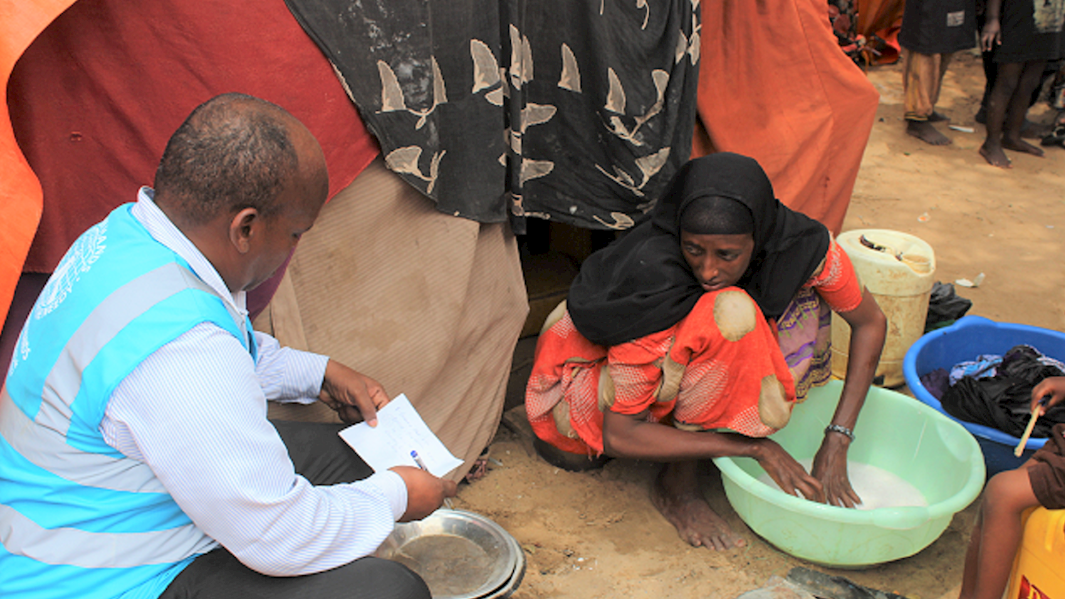 Dunia Ali Isaq is a 35 year old widow and mother to four orphaned children. Three months ago, Dunia's husband was shot in the shoulder by armed men. He died just four days later.

Dunia and her family are now completely displaced, having been forced to leave their home in Daara (Kuntuwaarey) in Lower Shebelle. The family relied on growing crops and raising livestock, however their livestock was fatally lost due to the drought.

Alhamdulillah, after arriving at the camp in Mogadishu on 28th March, Dunia and her children received their first supply of food aid from Muslim Hands the following day.

In the future, Dunia hopes to go back to her village if there are adequate rains in sha' Allah. For the time being though, she must remain at the camp where she and her family are reliant on outside aid.

Jazak Allah khairan for all of your donations. As Allah (swt) tells us in the Holy Qur'an:
'(The righteous are those who) give food...to the needy, the orphan, and the captive [saying], "We feed you only for the countenance of Allah...'" (76:8-9)
Please continue to keep our brothers and sisters across East Africa in your du'as and sadaqah in sha' Allah. 
---
Facebook

Twitter

Email This