18 August 2017
Ustadh Yasrab Shah on Hajj, Qurbani and the Holy City of Makkah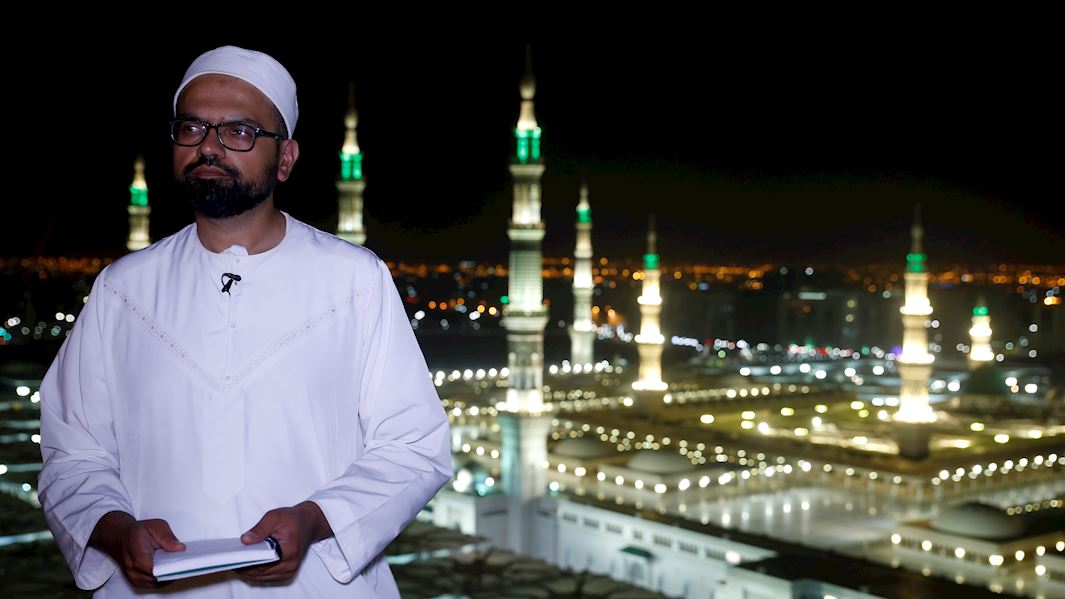 Assalamu 'alaikum brother Yasrab! You're no doubt very excited about your upcoming trip to Makkah. Let's start with a bit about you: tell us a little about yourself, where you are from and  your role at Muslim Hands?
I am originally from Leeds. After completing a BA degree in Arabic and Management at SOAS, London with a First-Class Honours, I got married and travelled with my wife, studying in the deserts of Mauritania. When I returned to the UK, I began teaching at an independent Muslim school, eventually becoming Head of secondary education. Alhamdulillah, I now have three wonderful children.
My role at Muslim Hands is Special Programmes Manager and I help donors implement their very own bespoke charitable projects worldwide, masha'Allah, from digging large community wells to renovating the blessed Masjid Al-Aqsa.
How long have you been a member of the MH family?
I had the honour of joining MH in March 2006, so over 11 years ago now, masha'Allah.
What inspired you to work for MH?
The opportunity to help and support the needy and poor communities across the globe was honestly too difficult to turn down. I have absolutely no regrets moving from teaching to Muslim Hands, masha'Allah.
What's it really like working here? What do you find most rewarding and most challenging?
There's rarely a dull moment. From working with donors, going on field visits and taking part in TV appeals and MH events, there's always plenty going on. The variety definitely keeps us challenged and on our toes! Rarely are two consecutive days ever the same.
I thoroughly enjoy meeting our fantastic donors. They've taught me so much about human generosity, humility and kindness. My field visits abroad will also always stay with me, inspiring me to strive harder to serve the world's most vulnerable communities.
When you're not working hard in the office, what do you like to do in your free time?
I try to keep up my work teaching Arabic and Islamic studies to young adults and children. I also study Islamic Sciences at the weekend with my wife.
We're now about to enter the month of Dhul Hijjah. What does this month teach us as Muslims?
The key lesson I take from this sacred month is our willingness to sacrifice for Allah Almighty , as exemplified by Prophet Ibrahim (as). We're all battling with ourselves on a daily basis, so this month is a time to increase our efforts and strive in the path of Allah and truly please Him, insha' Allah.
How are you feeling as you prepare to fly to Makkah?
Very excited to be invited as a guest of Allah to visit His noble house in Makkah, and the best of His creation, the Messenger of Allah (saw) in Madinah. At the same time, I'm very nervous about avoiding mistakes and taking full advantage of my precious time there.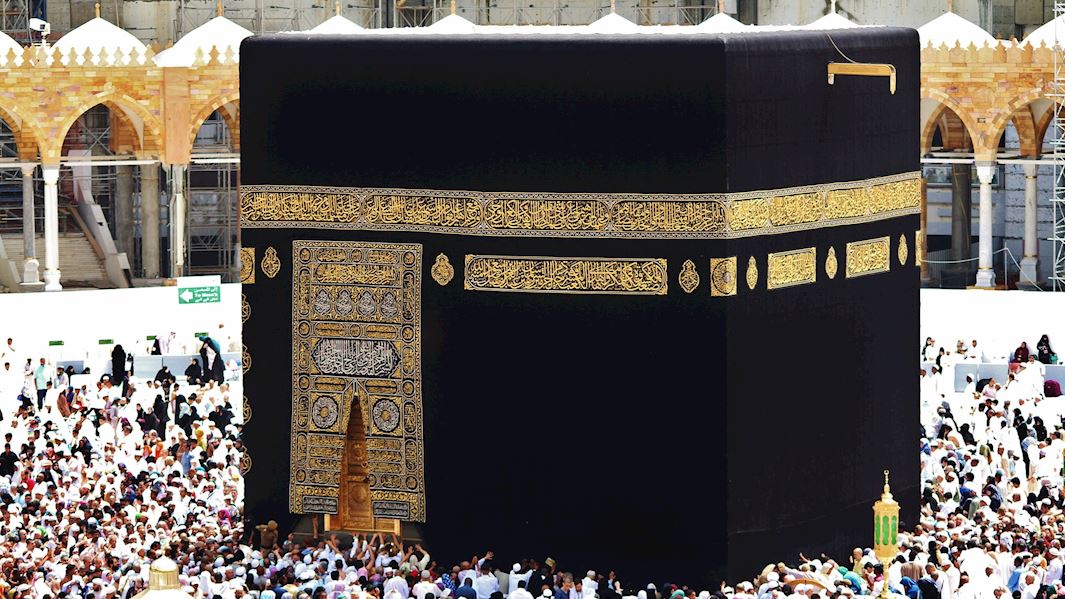 Hajj is quite physically and emotionally demanding. How are you preparing for this spiritual trip of a lifetime? Have you been to Makkah before?
I have been going to the gym, swimming regularly and consuming healthy green smoothies! I am also revising my notes on Hajj with scholars. Alhamudlillah, I had the honour of going on Hajj before with my parents in 2009.
What does Hajj mean to you?
Everything! In a hadith, Prophet Muhammad (saw) tells us that this world is a prison for the believer. However, in this prison we have the holy cities of Makkah and Madinah. How fortunate we are!
What are you most looking forward to?
Seeing the Ka'bah and fulfilling the sacred rites of Hajj once again and walking in the footsteps of the most awe-inspiring and incredible human beings whom Allah (swt) has ever created.
Do you foresee any challenges during your trip?
I ask everyone to make du'a for my trip to be accepted and made easy for me. I have a very busy schedule lined up, with not only having to fulfil my religious duties but also presenting the live Hajj transmission for Islam Channel this year, which will involve a mixture of live programming, pre-recorded documentaries and live Qurbani appeals to name but a few.
You'll of course be spending Eid al-Adha in the Holy city of Makkah. In three words, tell us what Qurbani means to you.
For me, Qurbani signifies striving, submission and sacrifice.
What can we learn from the story of Prophet Ibrahim (as) and Qurbani (Udhiyah)?
We learn about ultimate submission to Allah (swt) and sacrificing our lowly desires for Him.
Do you have a final message for MH donors?
May Allah (swt) accept all your incredible generosity over the years and give you the ability to perform the Hajj on numerous occasions, ameen!
Take full advantage of the blessed days of Dhul Hijjah - especially the first ten - and have an absolutely wonderful and blessed Eid, insha' Allah. Ameen!
Jazak Allahu khairan brother Yasrab. Thank you for giving us such a wonderful insight into both life at MH and your own spiritual journey. May Allah (swt) accept your Hajj and all other acts of worship, and have a blessed Eid, insha' Allah!  
---
Facebook

Twitter

Email This