25 September 2017
Your Zakat is Empowering Women in Malawi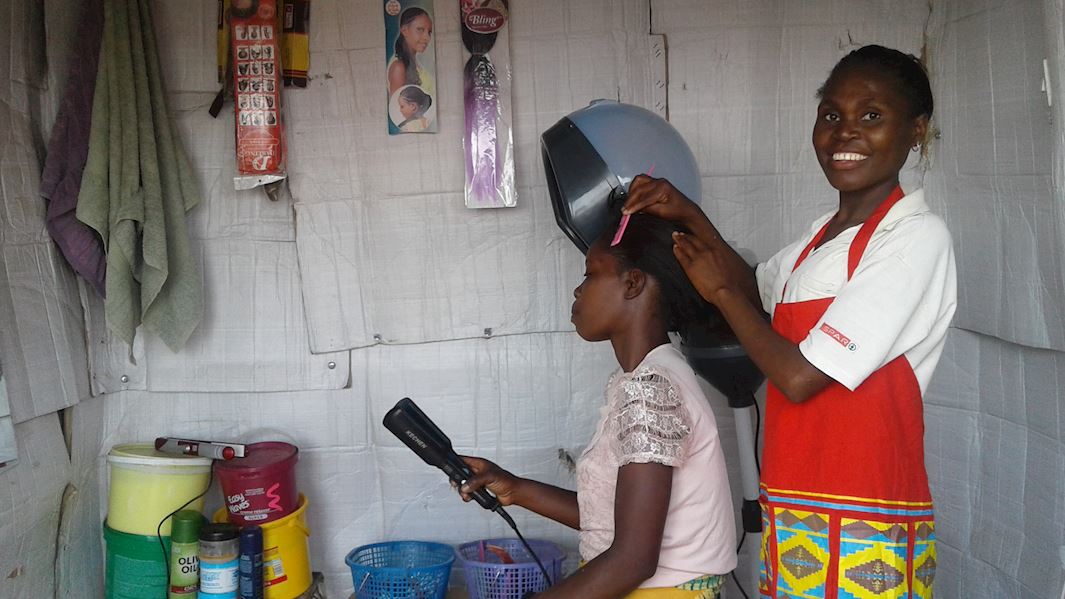 Poverty is a global problem of immense proportions, affecting millions of people around the world. At present, it's estimated that around 11% of the global population live on less than £2.50 a day,* whilst here in the UK, £2.50 is less than the cost of a coffee on our morning commute. However for families living in poverty, this small sum marks the difference between eating or going hungry.
The route out poverty is not simple either. Only by earning a sustainable income, either by running your own business or seeking work from a local employer, can an impoverished individual live more prosperously in the long-term without the need for aid. However, without the financial resources to establish a business, go to college and receive training or pay for work uniforms and resources to put your plans into action, getting off the ground and breaking the vicious cycle of poverty is incredibly difficult.
This is particularly true in Malawi – a country which suffers from incredibly high levels of poverty. What's more, in Malawi, if you want to apply for a loan to start up your own business, you'll soon find out that you'll have to pay interest on what you borrow as 99% of financial institutions provide loans with interest. For Muslims and many non-Muslims alike, this is simply not an option – financially and ethically. Whilst you may have a good business idea, without the capital or necessary interest-free loan, it can be almost impossible to put your plan into place.
At Muslim Hands, we want to empower communities to live sustainable independent lives. In order to alleviate the difficulties women in Malawi face, we've introduced the Women Economic Empowerment Fund – supported by your Zakat – to support local women by providing them with the skills and financial means to reach their goals and a set their business plans into action.
After receiving a range of business plans, we selected the eight best project proposals, which focussed on:
Rearing chickens
Tailoring
Knitting
Butchery
Opening a beauty salon
Transportation
Restaurant management
Agriculture
The successful candidates were then offered business training in order to support their plans.
Alhamdulillah, 22 participants took part in our five-day training programme in entrepreneurship and Business Management led by the Small and Medium Enterprise Development Institute (SMEDI) which taught the ladies how to identify business opportunities within their areas and turn their own ventures into profitable businesses, enabling them to compete on the market. Topics covered included: conducting marketing research, product costing and pricing, the importance of keeping financial records, profit and loss calculation and credit management.




By the end of the training, participants gained the confidence, knowledge, skills and resources to effectively engage in their business thanks to the interest and active participation shown by the women, along with the range of training materials and the experience of the facilitators. SubhanAllah, although 50% of the women could not read or write, the group was able to oversee these challenges by peer support and group collaboration.
Such work is incredibly inspiring and following on from the successful training period, we'll be monitoring these businesses for two years, helping these ladies wherever possible to live a stable future free of poverty. By monitoring how well they manage with their new businesses, we'll insha' Allah be able to make sure the next training is bigger and better than ever.
Jazakum Allahu khairan for all your support. Find out more about some of the inspiring ladies who've helped themselves out of poverty here.
*Statistics: World Bank (2013)
---
Facebook

Twitter

Email This