10 October 2017
Assisting Flood Victims in Sierra Leone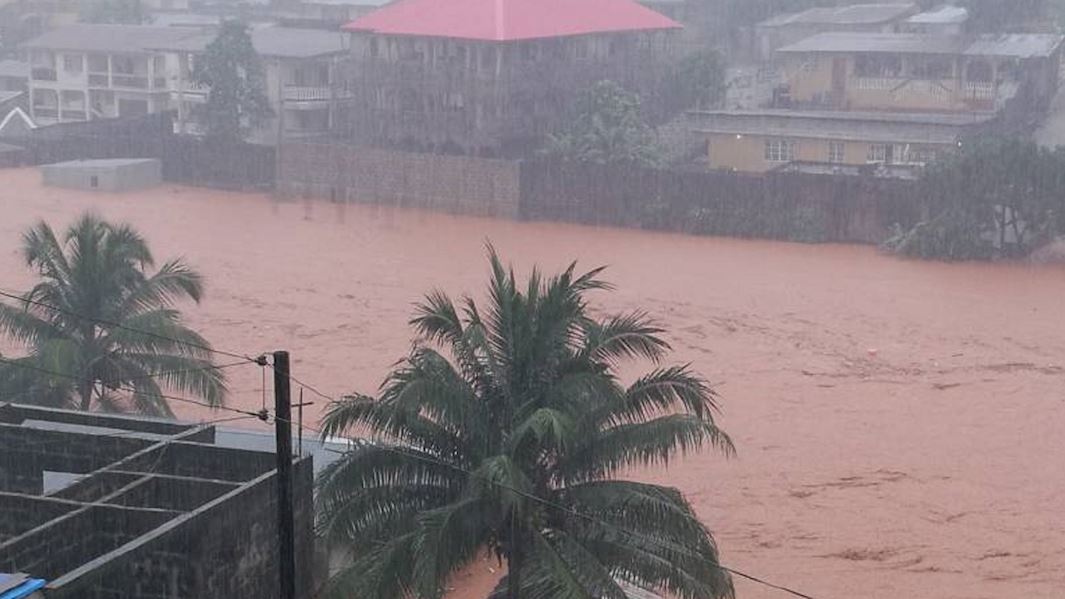 In recent years, the widescale Ebola outbreak centred in Sierra Leone, Liberia and Guinea has killed thousands of people and left many children orphaned and women widowed. The country, particularly farmers and individual families, have suffered greatly.
Within the densely populated capital of Freetown, reliant on agricultural produce from outside the area, economic activities and business had drawn to a stand-still. Most of the population were living on under $1 a day and affected families were left with no belongings and no other option but to beg for used clothes from their relatives and loved ones.
Despite such hardships however, it was recently confirmed by the World Health Organization that the rate of Ebola in Sierra Leone is declining rapidly. Yet, just as things seem to be turning a corner, the country has now sadly been hit by devastating floods and mudslides which have taken lives and caused extensive damage to homes and property in parts of the capital, with many roads and bridges cut off.
The government has reported the death of 400 people, with many more left injured and homeless. In total, more than 6,000 people are feared missing with an estimated further 3,000 displaced people at Ferry Junction in Kissi to the east of Freetown. As a result of the disaster, 4,000 displaced people are now being temporarily settled at the National Stadium and Atuga Stadium where they are being assisted by authorities and humanitarian organisations, led by the Ministry of Health and Sanitation, and Ministry of Social Welfare and Children.
What's more, outside of Freetown, the district of Upjohn in the east of the country has also reported flooding and with further heavy rainfall expected to continue, the number of people affected by flooding across the country is likely to further increase. The rainy season has only just started in Sierra Leone and is expected to last for six whole months.
Due to overcrowding at the national stadium and lack of sufficient governmental and organisational support, large numbers of people are without basic necessities. Locals are in dire need of clothing, blankets, mattresses, footwear and cooking utensils and, with the high quantity of mosquitoes in Sierra Leone, people risk being exposed to malaria.
In light of this recent emergency, our team on the ground has been supporting those in need in Freetown by providing essential aid including food, shelter, utensils, buckets, hygiene kits, clothing, mosquito nets and containers for water.







As a result of the aid, alhamdulillah, many children, women, widows, disabled and the elderly now have the essential items they require for the time being, offering a comfortable means to sleep, adequate food and protection from malaria, whilst reducing the risk of depression amongst individuals affected by the flooding. 
Insha'Allah, when the rains subside, locals will be able to return to their farms, harvest good quantities of food, and earn an income for their families. We also hope that the children and orphans who survived the Ebola outbreak will in time be able to return to school and continue their education. Please remember the people of Sierra Leone in your prayers.
---
Facebook

Twitter

Email This