22 December 2017
Will You Help Hafsa and Jannati this Winter?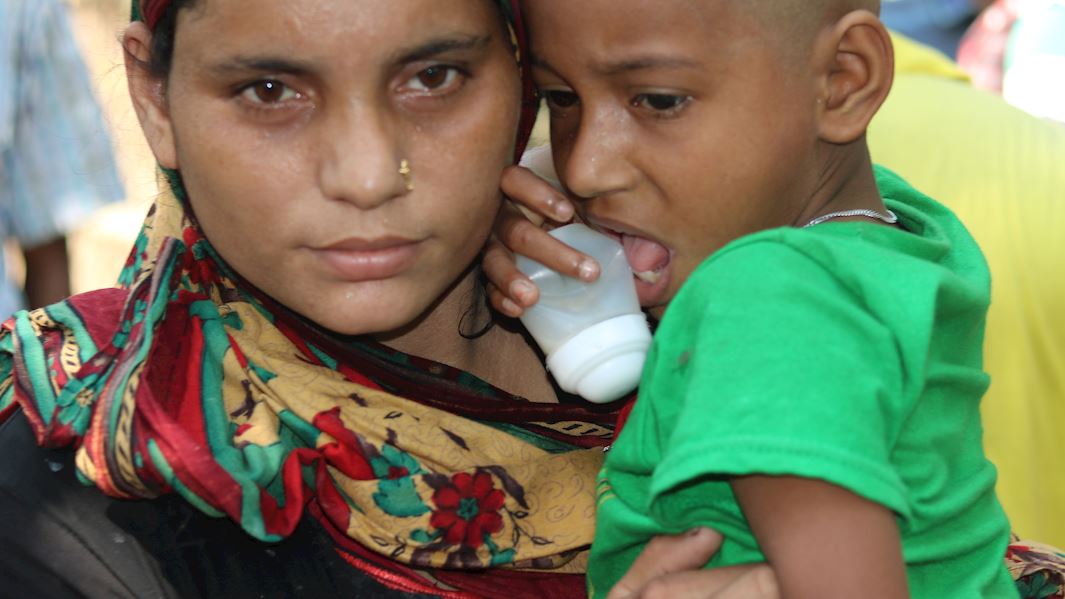 Hafsa lived with her husband and disabled son, Jannati, in a small village in Myanmar. When the military came to their home they killed Hafsa's husband in front of her and burned down their house. As the flames engulfed their home, she grabbed Jannati and fled. Running for their lives, they had no time to pack or carry supplies. 
In the attack, Jannati was shot in his foot, so Hafsa had to carry him on an exhausting journey across the border to Bangladesh, all the while nursing his wounded leg. They now live in a crowded camp, surviving off whatever aid they can get. 
It is unsure when, if ever, Hafsa and Jannati will be able to return to Myanmar. What is certain is that they must now endure the months ahead huddled together in a shelter unfit for the bitter cold. Winter temperatures in Bangladesh can drop to dangerous levels, particularly at night, and in refugee camps like the one Hafsa and Jannati live in, medical aid can be very hard to come by. Staying warm this winter could save families like Hafsa and Jannati from life-threatening illness.
Something as simple as a blanket could help protect them during the long, cold nights. The gift of nutritious food will give them the energy to stay healthy, and a safe stove would allow Hafsa to cook and heat their shelter.  
Sadly, Hafsa's story is not unique. Thousands of women like her have lost their husbands through persecution and must raise their young families alone in desperate conditions.
Since the beginning of this refugee crisis, Muslim Hands has been working in Bangladesh to help the Rohingya people. We've seen first-hand the struggles they face. By donating to our Below Zero Winter Appeal you can ensure that families like Hafsa and Jannati are protected this winter.
Our teams have already begun distributing winter aid, donate now and you can give urgent help to those in need.
---
Facebook

Twitter

Email This