15 December 2017
Winter is Here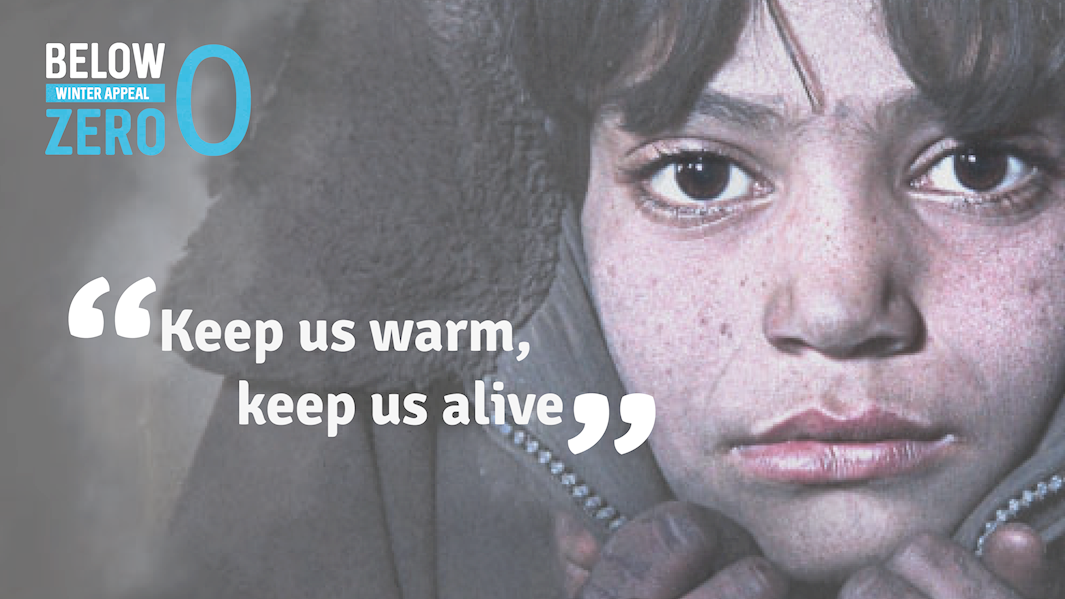 Snow is falling, the central heating has been cranked up, and travel disruption is the topic on everyone's lips. It can only mean one thing - winter is finally upon us. As we reach for our scarves and gloves, or dig the electric blanket out of the cupboard - now is the time to remember those who face a struggle for survival.
This time of year can be extremely challenging for destitute people all over the world. We've launched our Below Zero Winter Appeal to save the lives of needy families.
Here's a look at just a few of the places we'll be reaching out to this year.
Pakistan
In Pakistan there are an estimated 1.5 million homeless children, struggling to survive on the freezing streets. Winters here can be extremely cold, and temperatures regularly drop well below zero (sometimes as low as -15 Celsius) during the long nights. For street children, who live their lives as outcasts on the fringes of society, winter is a daily fight for survival.
Bangladesh
This Autumn over 600,000 Rohingya people fled violent persecution in Myanmar. They now live in rough shelters in ever-expanding refugee camps, utterly dependant on aid to get by. Without proper protection from the cold, these people face a challenging winter ahead. Medical aid is scarce and those who fall ill as the weather worsens will have difficulty receiving the care they need.
Afghanistan
Years of conflict, instability and natural disasters have conspired to impoverish thousands of families in Afghanistan. Displaced people are enduring icy temperatures in the mountains near Kabul, with little to protect them from the cold. Unable to earn enough to sustain themselves in the chilly winter months, these families are in desperate need of help.
In places like these, countless people are at risk of serious illness, some even death, as the cold weather takes hold. Our aim is to reach families here and in many other countries like Syria, Palestine, Iraq and Lebanon.
What they ask is simple – 'Keep us warm, keep us alive'.
Basic items like blankets, hot meals and safe stoves for heating and cooking can protect vulnerable families. Last year, thanks to your generosity, we distributed this life-saving aid to thousands of families and this year, with your help, we can reach even more people with the support they need to make it through the winter.
By giving to our Winter Appeal you can bring starving children, homeless families, and vulnerable elderly people in from the cold. 
---
Facebook

Twitter

Email This