05 April 2019
Yemen News: Cholera and the Health Crisis in Yemen
Yemen's health crisis has been in the news recently, due to urgent warnings that reported cases of cholera have spiked in the last few months. The news comes on top of reports of continuing airstrikes and civilian deaths, as well as repeated appeals from humanitarian groups that hunger is threatening the health and lives of millions of Yemenis.
To help you understand the basic facts, we've broken down the statistics on the health crisis in Yemen:
Why is there a health crisis in Yemen?
Although the primary reason for the health crisis is the ongoing conflict, the situation has been exacerbated by the collapse of the public health system. More than half of all health facilities in Yemen have been damaged or are unable to function.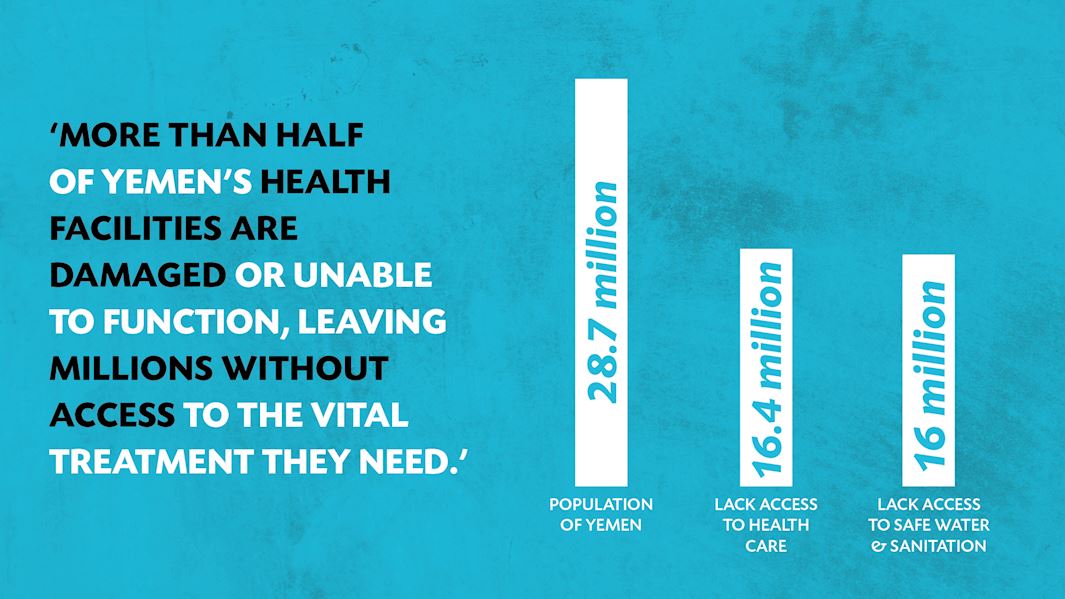 Humanitarian groups are currently supporting the health ministry with salaries and medical supplies, so the remaining healthcare facilities can continue to function. Yemen's healthcare is now dependent on aid to a large extent.
Why is cholera spreading in Yemen?
The worst outbreak of cholera in Yemen occured in 2017, when more than a million cases were reported. Cholera is a bacterial infection which is easily preventable through vaccinations or sanitation, but millions of Yemenis don't have access to basic sanitation or health care.
The latest report from OCHA shows that cholera has surged in recent months. Between 1st January and 17th March, almost 109,000 suspected cases of cholera and acute watery diarrhoea were reported. There have also been 190 recorded deaths so far. Almost a third of all cases were children under the age of five.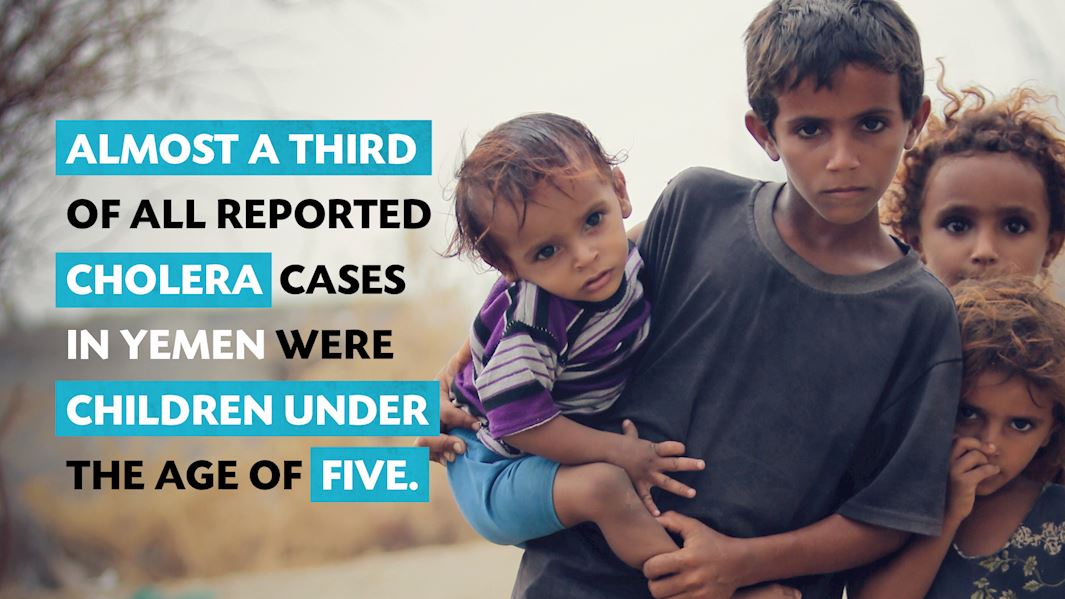 A person suffering from cholera can die of dehydration in a few hours, and it is deadly to small children. However in most cases, the death is preventable through rehydration treatment. In more extreme cases, antibiotic treatment is also required. 
Because of the lack of safe water and functioning health facilities in Yemen, cholera and other diseases are difficult to treat and contain.
What else is contributing to the health crisis?
Health care is also urgently required in Yemen to treat conflict-related injuries and malnutrition.
Conflict-related injuries: OCHA also lists the number of recorded civilian injuries and deaths in its weekly report. Many of the casualties are children. The most recent statistic is that nearly 100 known civilian casualties occurred every week in 2018.
Malnutrition: The malnutrition crisis in Yemen is threatening the health and lives of an entire generation of children and infants. 1.8 million children are acutely malnourished, and urgently require treatment to restore their strength and immune systems.
How are your donations helping?
Muslim Hands is countering the health crisis in Yemen by providing food, safe water and health care: 
Mobile Health Clinics: 
Our health clinics in Lahj are providing vulnerable families in rural villages with healthcare, medicine and nutrition services, including prioritising pregnant or breastfeeding women and children for nutrition testing. We are also providing medical awareness sessions to help families better care for themselves.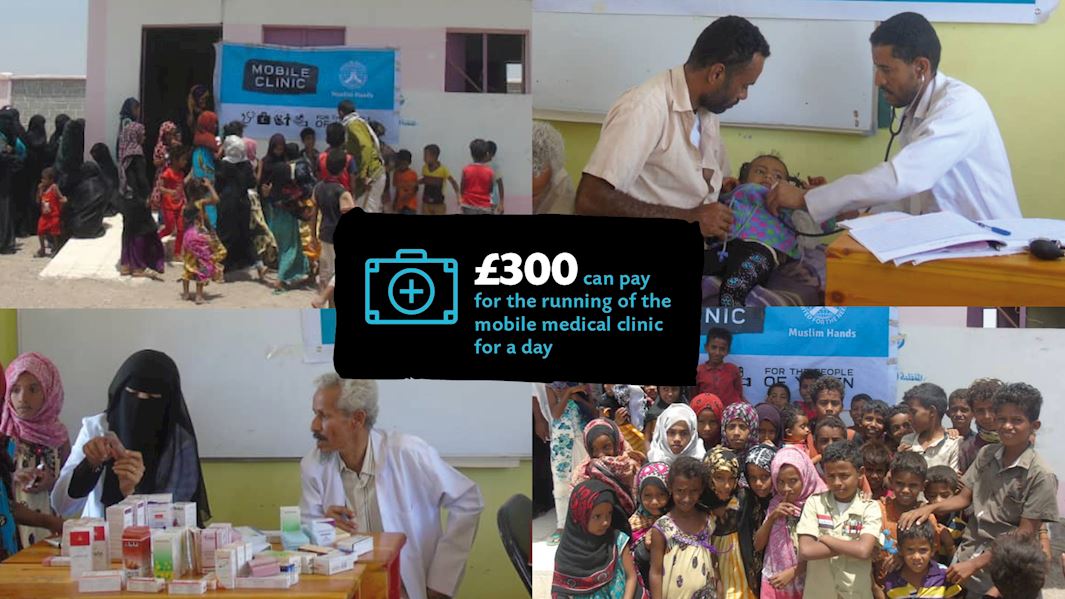 Providing safe water:
We are also constructing water wells and rehabilitating existing wells to give deprived communities access to safe water. This will help counter the cholera outbreak and protect the health of young children in particular.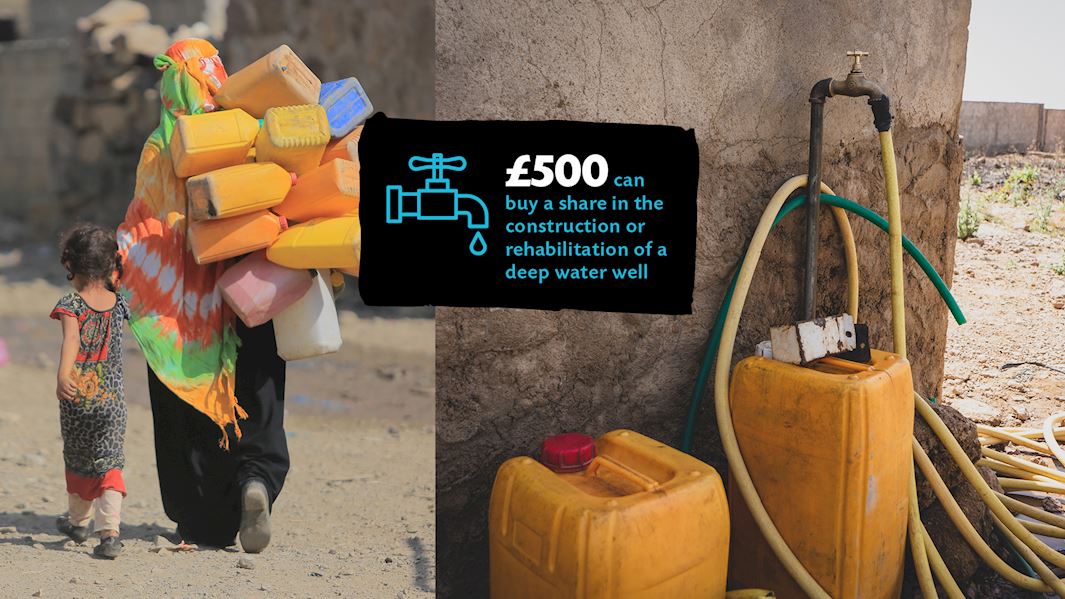 Your donations are urgently needed to help us continue implementing these projects. It is unacceptable that children are dying of cholera in Yemen right now, and it is our responsibility to put an end to this tragedy.
Whatever you can give will go towards saving lives. Donate to our Yemen Appeal, and our team will ensure the money reaches where it is most needed.
Yemen can't wait. Act now to save lives.
---
Facebook

Twitter

Email This