14 April 2021
Coronavirus: Tackling Poverty Through Sustainable Food Solutions

Living in poverty before coronavirus
Every week, I read about the difficulties which people face because of poverty. These case studies illustrate how poverty exacerbates every problem that a person faces, so that I wonder how they are managing to survive at all.
 
An elderly woman named Khadeeja, for example, earns money for her family by begging on the streets of Sri Lanka, collecting a mere 66p per day. This is already heart-breaking, but there is more to her story. Khadeeja suffers from blindness in her right eye, high blood pressure and diabetes. Her widowed daughter is disabled and Khadeeja also has to provide for her orphaned grandson.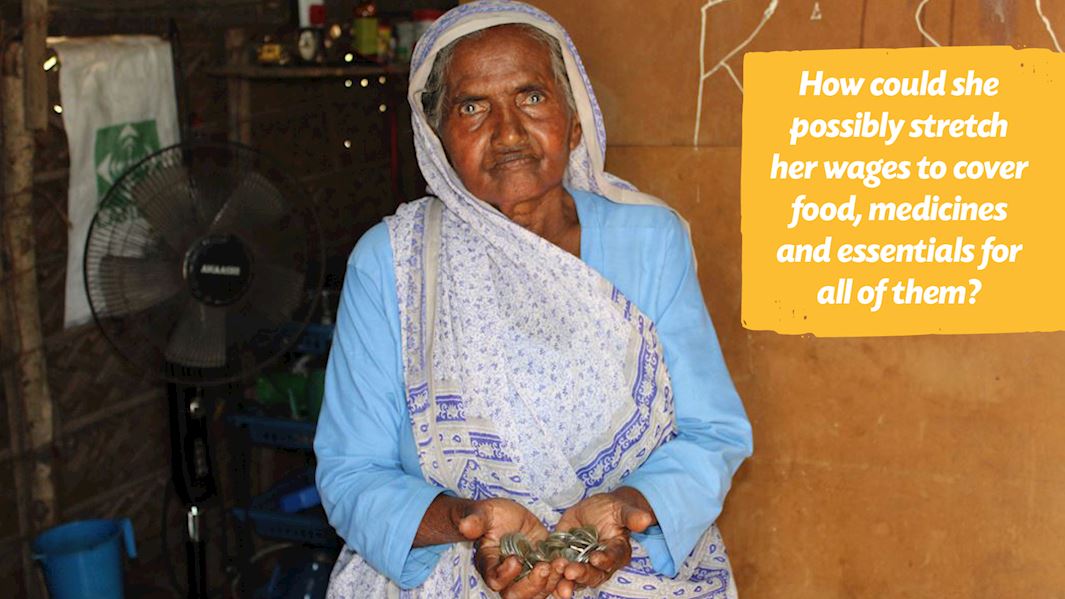 Without your donations and our intervention, Khadeeja would still be living on the edge.
There are so many families like hers, who are struggling to get by on a hand-to-mouth existence.
They are earning barely enough for a meal a day. They hike miles just to access clean water. Their health is severely damaged from malnutrition and poor living standards. Many are widows, orphans or disabled people.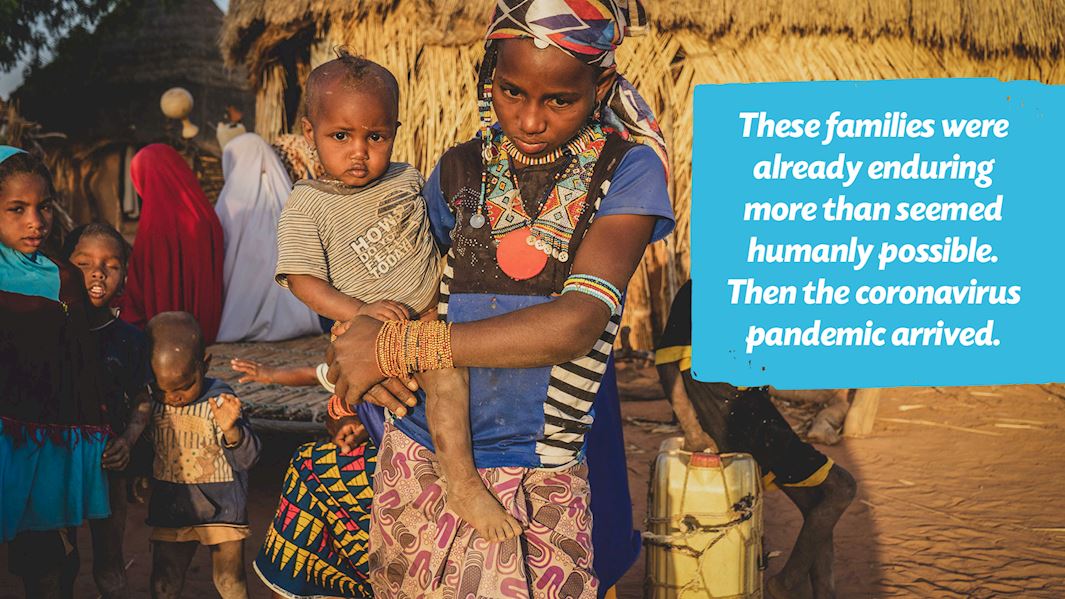 Covid-19 has been devastating the lives of the most vulnerable for over a year. They were already struggling for daily survival: how could they cope with the economic and health implications of this global crisis?
Coronavirus is increasing global poverty
The World Bank estimates that Covid-19 will push between 71 million and 100 million people into extreme poverty. The pandemic is likely to cause the first increase in global poverty since 1998, when the Asian Financial Crisis hit.
However, this only accounts for extreme poverty, which means those living on less than $1.90 a day. Even more people will be pushed into living on only a few dollars a day.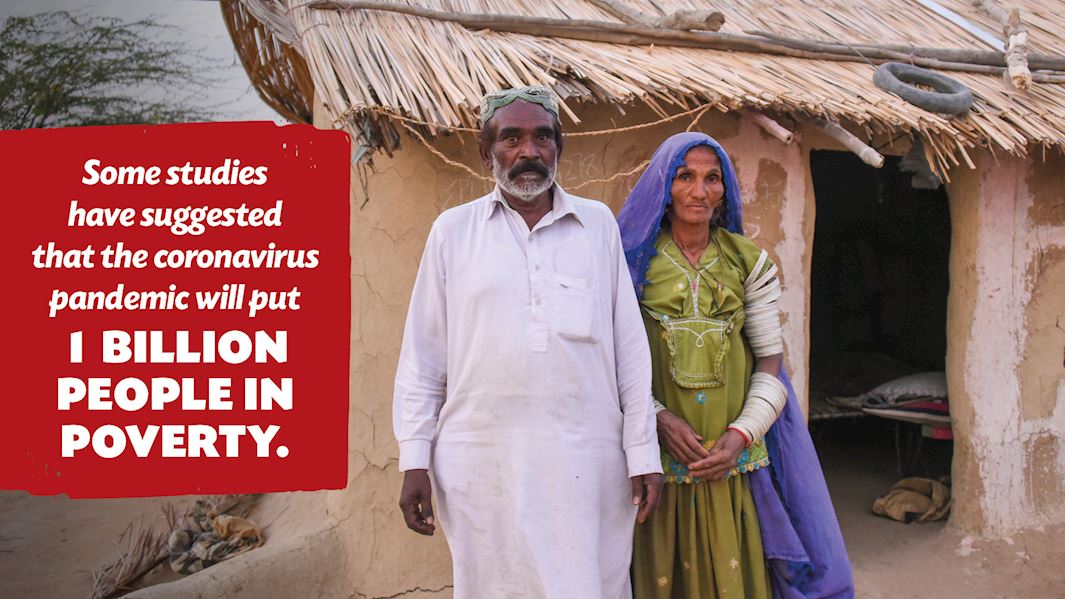 This is a truly staggering figure which we cannot wrap our minds around.
It is a sobering reminder that there are many more victims than coronavirus patients or frontline workers. Here in the UK, we are slowly moving out of lockdown restrictions and getting vaccines rolled out, but the pandemic is still economically impacting those who were already living on the edge. (In the UK alone, nearly one million children were registered for school meals for the first time in 2020, reflecting the fact that 15% of UK families have struggled to afford food since March 2020).
Without a safety net, vulnerable communities in the UK and worldwide urgently need our support.
Sustainable foods and livelihoods create stability
Our ongoing response to the coronavirus pandemic includes distributing emergency food parcels, providing medical equipment such as PPE, and making home deliveries to the vulnerable from The Open Kitchen in West London.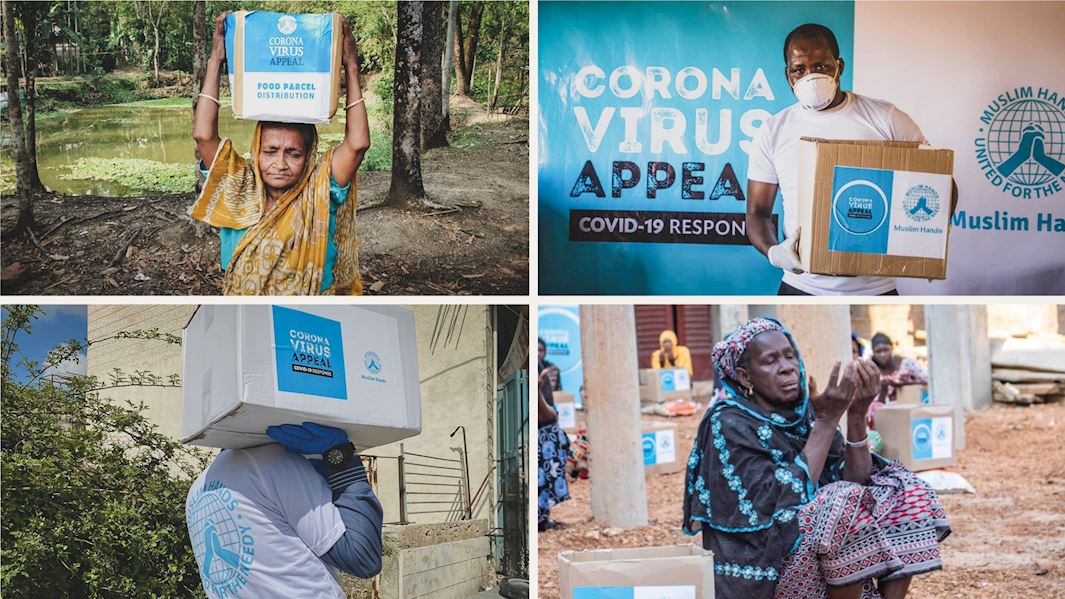 This emergency response has helped many families survive over the last year, but more long-term solutions are needed to combat global poverty and provide stability to vulnerable families.
One of these solutions is providing poor families with sustainable food sources. This will impact them in two ways.
Firstly, it solves the immediate problem of hunger in the family.
Hunger is life-threatening for young children, because it weakens their bodies to the point where they can't cope with common infections and illnesses. Under-nutrition causes nearly half of all deaths in children under 5.
Furthermore, the children who survive under-nutrition will still be impacted for the rest of their lives. Poor nutrition in the first 1,000 days of a child's life can also lead to stunted growth, which is associated with impaired cognitive ability and reduced school and work performance.
A sustainable food source will ensure that a child from a poor family has a daily supply of nutrients, whether from milk, eggs or fruit. The simple gift of a goat, a chicken or a fruit tree will put this food right on their doorstep, instantly solving the problem of hunger.
Secondly, a sustainable food source will solve the family's long-term problem of poverty.
These food sources can double as a livelihood. For example, a chicken can lay over 200 eggs a year: selling the surplus eggs can be a stable source of income, providing food, medicine and education for the children.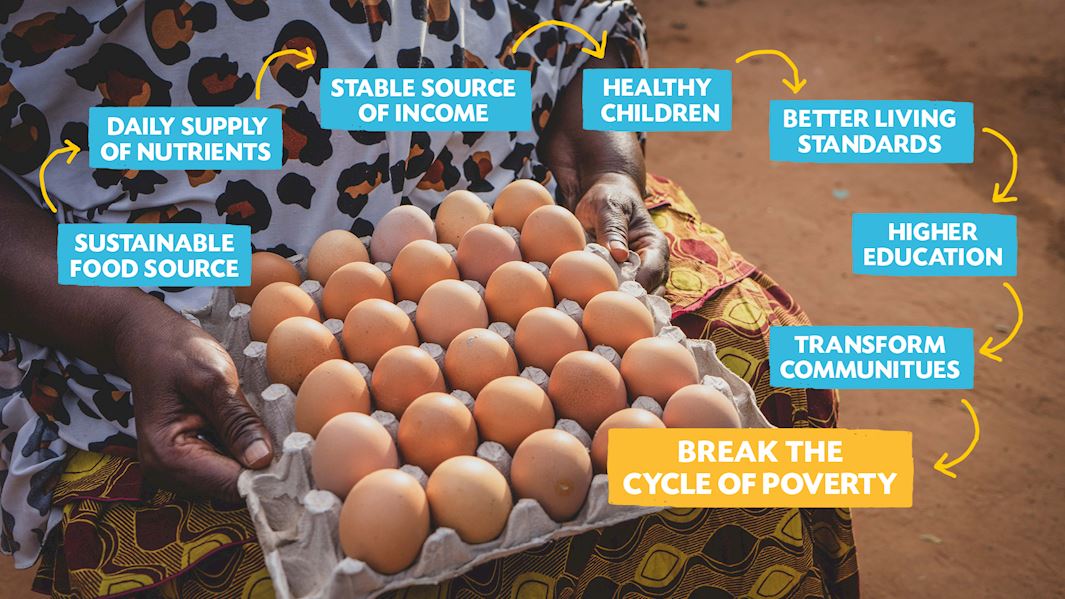 Other food sources include fruit trees, honeycomb kits and livestock. All of these can become small businesses, allowing people to stop living hand-to-mouth and actually improve their lives.
Case study: breaking the cycle of poverty
The below case study shows the huge difference a sustainable food source and livelihood can make to a poverty-stricken family. 
Fati Tahirou is a 41-year-old widow from Niger. She is half deaf, and struggled to provide for her five children by doing laundry, selling jewellery and braiding hair. Her children were always hungry, and two of her children (aged 13 and 16) had been working on the streets to make ends meet.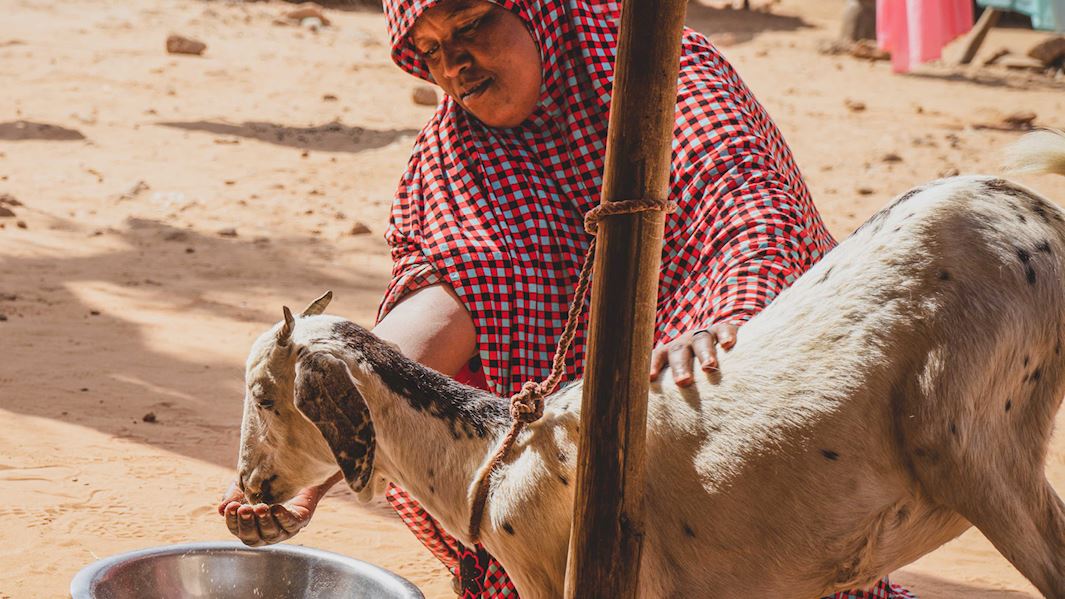 When Fati received a donation of three goats, her life was transformed. She is now running a business selling goat's milk and her income is stable. Within a few month, her three goats multiplied - as her business grows, she can start selling more goats and their milk, increasing her income and the opportunities her children will have in the future.
Rather than giving Fati's children a monthly food parcel to solve their day-today hunger, a sustainable food source actually helps Fati break the cycle of poverty, thus transforming her children's lives in the long-term.
Our strategy: tackling the root causes of poverty
'Chronic under-nutrition has deadly effects on young children and their families, particularly when lack of nutritious meals is combined with poor access to healthcare and safe water. For over 25 years, Muslim Hands has been at the forefront in tackling world hunger. From running school feeding programmes to supporting and training small farmers, we are committed to ensuring long-term food security'. - Noor Syed, our Food Security and Livelihoods Coordinator
Providing sustainable food solutions is part of Muslim Hands' strategy to tackle the root causes of poverty through long-solutions. Our other projects include building water wells, running maternity clinics and providing education to disadvantaged children.
The coronavirus pandemic has shown how necessary it is to provide people with these safety nets to keep them out of extreme poverty.
Although it is important to continue with our emergency aid, ultimately, our goal is a poverty-free world, and we are committed to giving people a hand-up instead of a hand-out, where possible.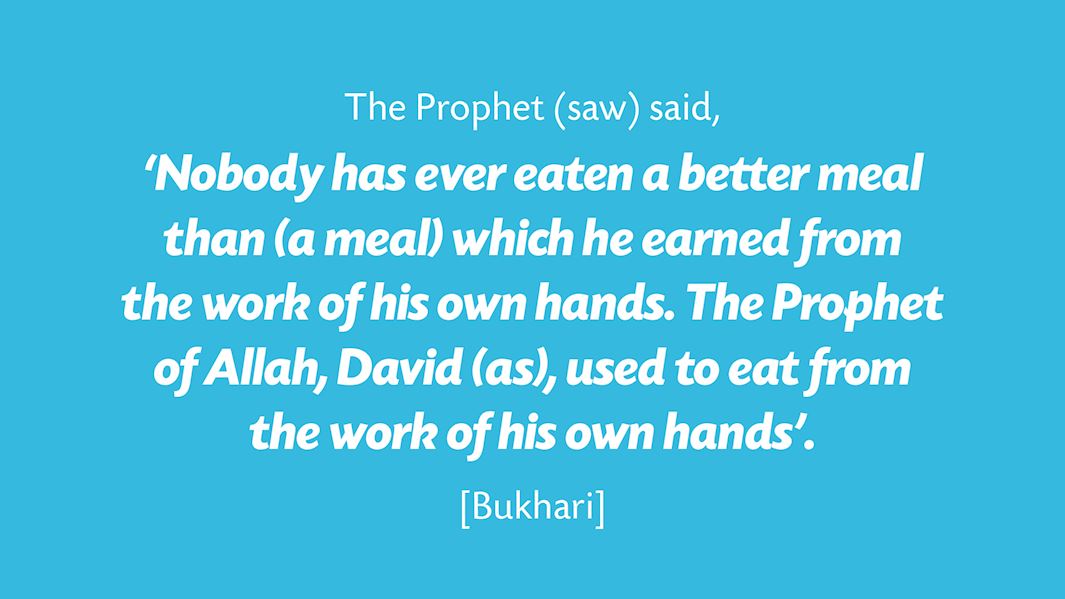 You can help us tackle coronavirus poverty and empower impoverished families with their own livelihoods and food sources.
Donate a sustainable food source today to transform the life of a poor family during these uncertain times. Starting at just £15, these food sources can help people escape the cycle of poverty.
Alternatively, you can contact our Major Giving department if you want to give a larger donation, such as training a whole community of women in chicken farming, or helping a poor family set up a small shop business.
---
Facebook

Twitter

Email This