23 April 2021
Press Release: Sheltering Survivors of the Rohingya Fires
32-year-old Fatima barely escaped the clutches of the fire that decimated her home at the Kutupalong refugee camp in Cox's Bazar. When the fire broke out, she grabbed her children who were playing outside and ran as far away as she could. Everything she owned was burnt and she is now forced to live in a makeshift shelter built from bamboo and tarpaulin. Fatima and her daughters are at great risk, especially during the nights. On top of that, they are facing a shortage of food and are now looking to neighbours and charity to meet their needs.
Fatima told our team, 'I am a divorced woman. I don't know how I deal with my difficulties. I have little children who are starving and have nothing to wear. I have lost my shelter and all my belongings. No one but God can help us'.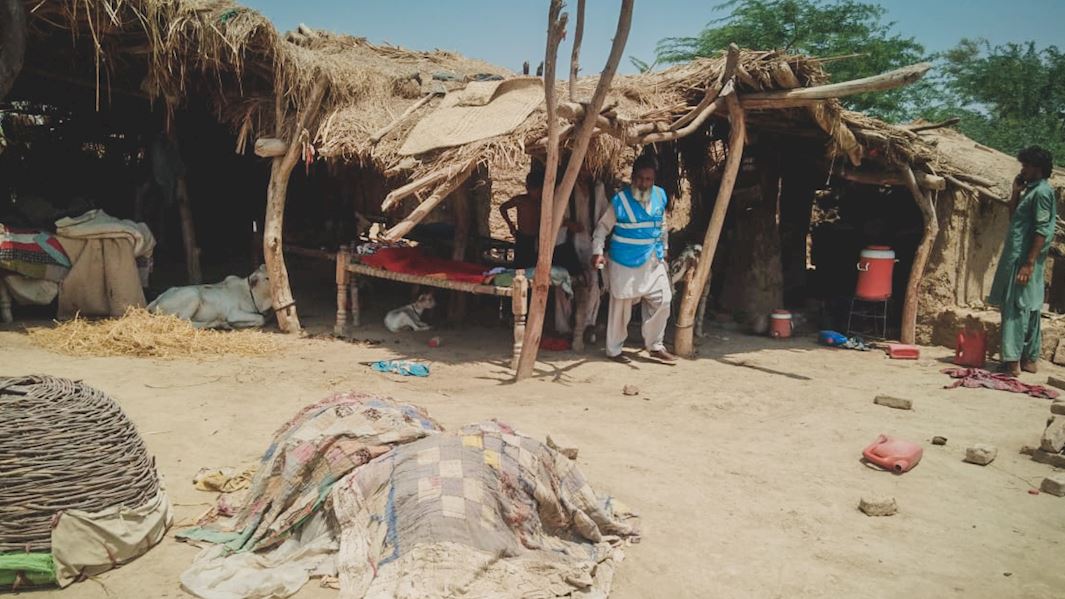 Fatima is just one of the refugees who will benefit from the 200 homes UK charity Muslim Hands is building. The organisation has pledged to spend £200,000 on the project which will provide shelter to families who have lost their homes in the tragic fire which broke out on 22nd March. These homes are stronger than the transitional shelters, as they are supported by concrete pillars and cemented floors to withstand the upcoming monsoon and cyclone seasons. An estimated 48,000 Rohingya refugees have been impacted by the fire, with more than 9,500 shelters destroyed.
Nearly 1 million Rohingya refugees have crossed into Bangladesh since 2017 and are now seeking out an existence in the squalid and overcrowded conditions of, 'the world's largest refugee settlement' [UN]. Those affected by the fires have lost everything for the second time, the painful emotions of their escape from Myanmar reignited again.
Muslim Hands has previously completed the construction of 150 mid-term shelters on land allocated by the Government of Bangladesh. As well as providing homes to protect Rohingya refugees, Muslim Hands has set up other long-term projects in Cox's Bazar by providing clean water, education and medical care.
Shanjida Tabassum, Muslim Hands Programme Coordinator in Cox's Bazar, said:
'The fire spread so fast and destroyed hundreds of temporary structures and thousands of shelters, turning them into ashes. The firefighters and the host community tried hard to distinguish the fire which was brought under control after seven long hours. The Muslim Hands team on the ground rushed to the spot immediately.
Our initial support was to work with other organisations and support the fire survivors by providing them with emergency food parcels, cooked food and emergency shelter and accommodation support for the interim. Our medical team provided psychosocial support to the affected women and children and our Child Protection Team were present in the field.
The sad truth is, the current shelters are not strong enough and with monsoon season approaching many will lose everything they hold dear if new shelters are not built immediately. I urge people to donate to ensure these Rohingya refugees and their families are protected, given their dignity and privacy especially to the women who reside here, many of which are widows'.
ENDS
Notes to editors
Established in 1993, Muslim Hands is an international aid agency and NGO dedicated to providing emergency relief and tackling the root causes of poverty around the world.
Muslim Hands works in over 30 countries worldwide.
UN has described the Rohingya refugees as 'the most persecuted people on earth'.
Since 2017 Muslim Hands has delivered over 1.3 million worth of aid in the refugee camps, provided latrines for over 760,000 people in the camps, built our largest well that provides clean water to 5,000 people every day, set up five medical camps, established four children centres and supplied hygiene items to around 50,000 people.
We rely on voluntary donations to continue our vital work. You can donate now by calling 0115 911 7222 or visiting muslimhands.org.uk
---
Facebook

Twitter

Email This