26 November 2021
Surviving Winter: 'Keep Us Warm, Keep Us Alive'

Winter is here. The days are becoming shorter and the nights are getting colder - so it's time to start caring for those who are vulnerable during this season. From making sure that our loved ones are eating well to checking up on our elderly neighbours, simple actions will go a long way and help us all stay warm and healthy.
This winter, you can also send essential survival items to vulnerable families in Afghanistan, India-administered Kashmir, Pakistan, Palestine, Lebanon, Yemen and Syria, as well as Syrian refugees in Turkey. You can also help out right here in the UK.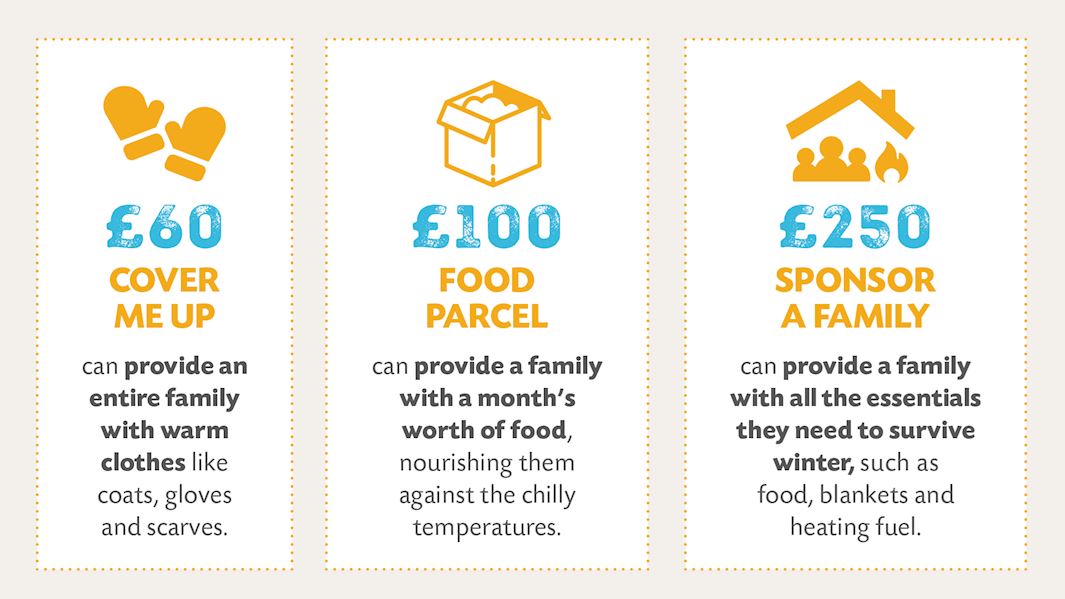 All donations will go towards the Winter Fund, to help our teams on the ground allocate them to where they are most needed.
This article will explain: why each location needs our help, what types of items we are distributing and how your donation can make a difference this winter.
1. Why does Afghanistan need our help?
Recent reports have found that Afghanistan is now 'among the world's worst humanitarian crises - if not the worst' [WFP]. A staggering 95% of Afghan families don't have enough to eat. Acute hunger has reached record levels - and, for the first time, cities are suffering from food insecurity at similar rates to rural communities.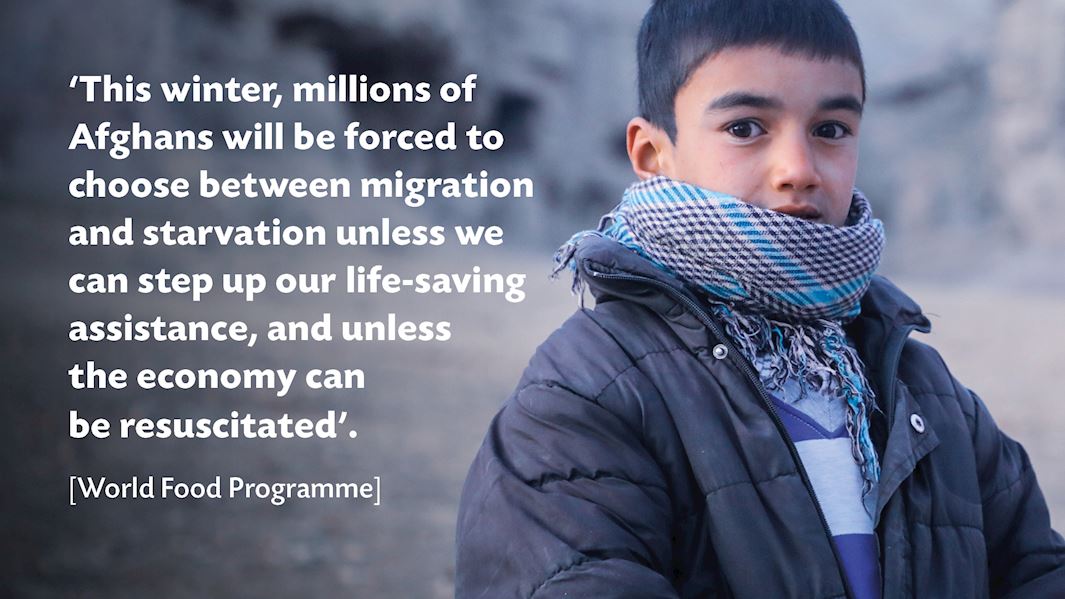 All of these facts and figures are overwhelming. However, compassionate individuals can and will make a difference this winter. While we cannot single-handedly solve the nationwide humanitarian crisis, every one of us can make a difference to one Afghan family - and all the donations add up.
Our team are aiming to reach 35,000 Afghans with Emergency Food Parcels this winter. Each parcel contains essentials like cooking oil, beans, wheat and green tea - a month's worth of staple foods to keep an entire family protected against famine and malnutrition.
Additionally, you can help keep a family warm by giving them warm clothes, blankets and heating fuel such as wood and charcoal. In this way, you will be warming them from the inside with nutritious food while keeping their homes heated too.
2. Why do Pakistan and Kashmir need our help?
In Pakistan and India-administered Kashmir, the extreme weather of winter isolates villages in the mountains. Heavy snowfall, landslides and avalanches have a severe impact on vulnerable communities, cutting them off from their livelihoods and markets in nearby towns.
Muhammad, who lives in Rawalakot, told our team, 'Last winter, our village had a record-breaking snowfall of eight feet. Our whole community was trapped in their houses for almost two months. We didn't have much food. There was no fire available to keep houses warm, due to which people also died in silent. It was really hard to survive last winter'.
To help people like Muhammad survive this winter, you can provide warm clothes, blankets, coal or firewood and food. These supplies will keep them warm and nourished over the long, isolated winter, in sha Allah. We are prioritising orphans and widows, people with disabilities, families impacted by coronavirus, the elderly, people with chronic illnesses and other vulnerable families.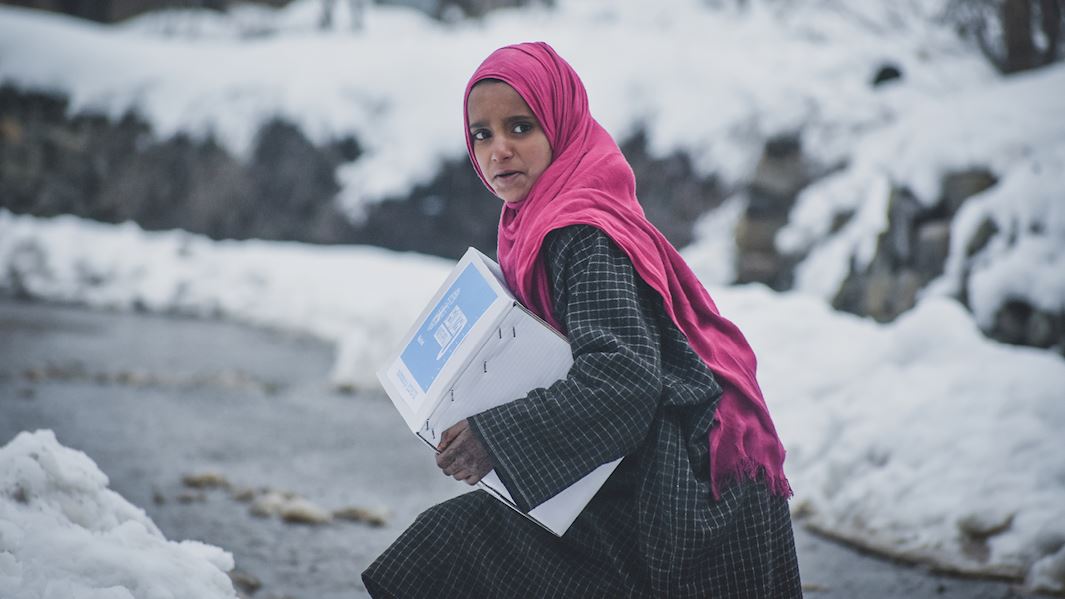 3. Why do Palestine and Lebanon need help?
In Palestine and Lebanon, disadvantaged communities have been plunged into deeper poverty over the last two years.
For the first time, our partner in Jerusalem ran out of Zakat to distribute to struggling families. Meanwhile, Lebanon is witnessing the worst economic crisis in the last 150 years. In 2021 alone, the price of bread was raised six times - and people literally can't afford this basic food anymore.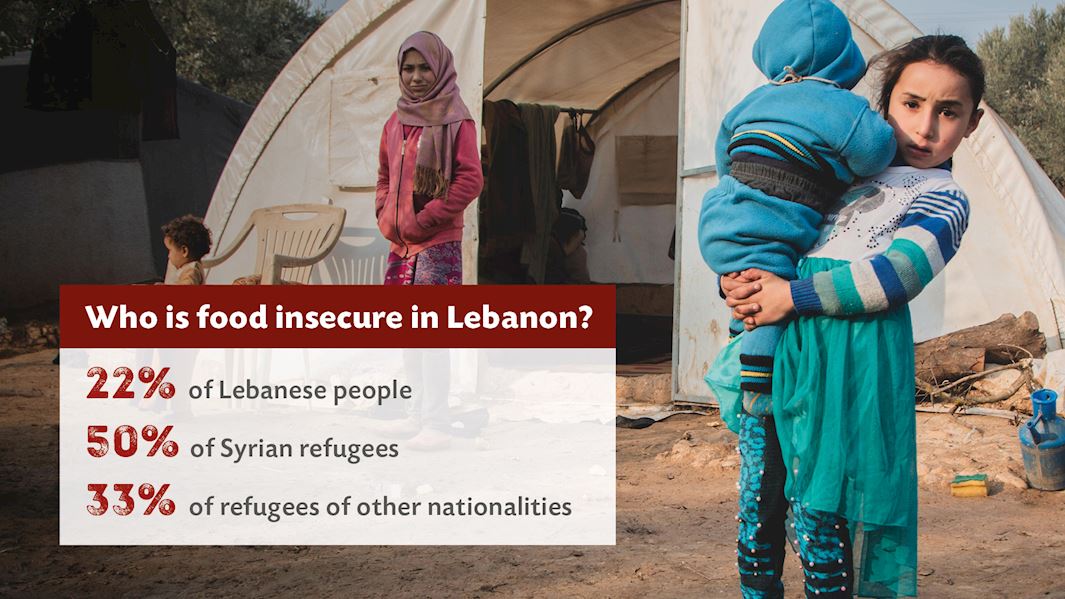 Working with a partner on the ground, we are distributing relief to both Lebanese families and refugees. We are working in Aarsal, Bekaa Valley and Saida, providing food parcels, blankets and heating fuel.
You can also give warm clothes, blankets and electric heaters to families in East Jerusalem and the West Bank who can't afford these basic winter supplies. And if you want to support families in Gaza - sign up for our annual Gaza Winter Walk to start fundraising. 
4. Why do Yemen and Syria need help?
After a decade of conflict in Syria and six years of conflict in Yemen, it goes without saying that these blessed lands need all the support we can give them. From drinking water to medical care, there is no aspect of life that has not been impacted by the humanitarian crises.
However, the harsh weather of winter makes the struggle for survival even more desperate. Families living in tents or makeshift shelters are at the mercy of the elements, exposed to the biting wind and the freezing rain and snow. Children and the elderly are especially vulnerable to this life-threatening weather.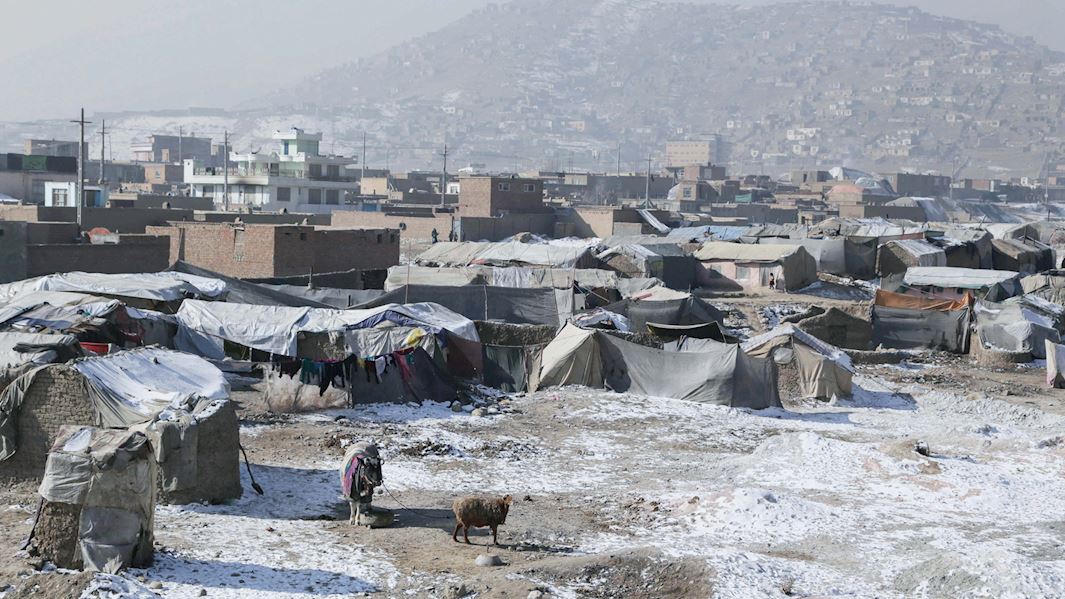 Our teams are aiming to reach around 20,000 people in Azaz, Idlib, Sanliurfa and Ma'rib with vital relief - but we need your help. Your Zakat and Sadaqah can provide warm clothes, blankets and fuel to displaced and refugee families, protecting them from the deadly winter.
5. Why does the UK need our help?
As well as distributing aid in the above locations, our teams are also supporting vulnerable families and rough sleepers in the UK.
Every winter in the UK, families are forced to choose between heating their homes or eating. This winter, the situation is expected to be even worse, with the energy crisis combined with increasing food poverty. But you can feed our neighbours and alleviate their burdens.
The Open Kitchen is our community kitchen in London, serving cooked, nutritious meals to hundreds of guests every single day - including bank holidays. £35 can provide 10 meals, feeding 10 of our neighbours as the temperatures drop.
We've also partnered up with FareShare to redistribute food which would otherwise go to waste (e.g. from supermarkets) to families who can't afford to eat. This will help them afford to heat their homes or purchase winter supplies, as the burden of feeding themselves has been lifted from their shoulders.
Summary: 'Keep us warm, keep us alive'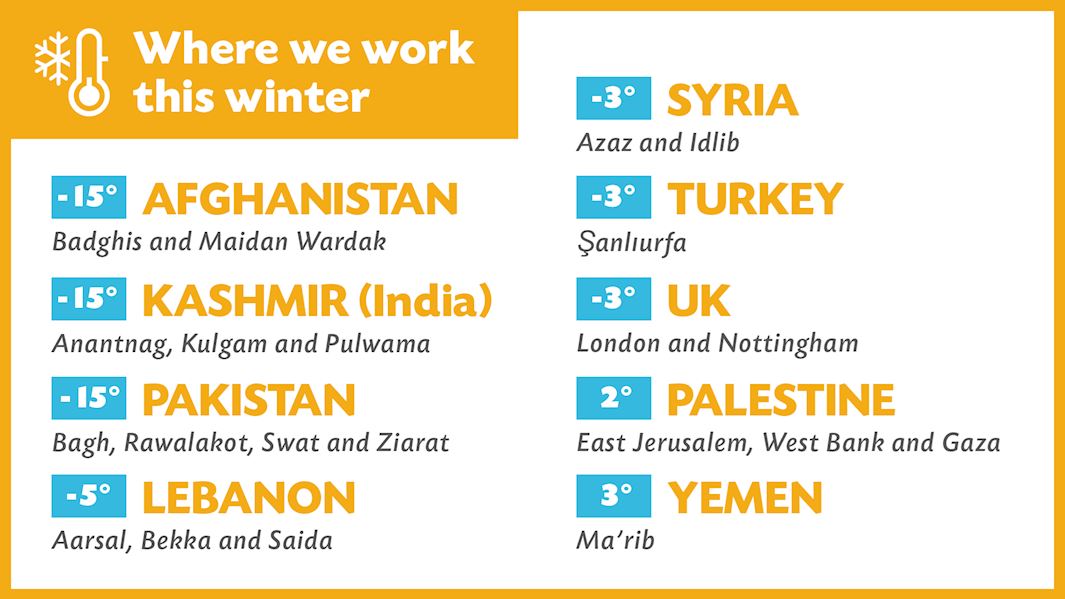 This winter, there are so many families around the world who need our support. Every donation from you will help our team keep one more person warm, giving them the basic winter supplies they deserve.
As we prepare for winter, we urge you to strengthen one family against the bitter cold. You could give food, you could sponsor a whole family - or you could give any amount to the Surviving Winter Fund.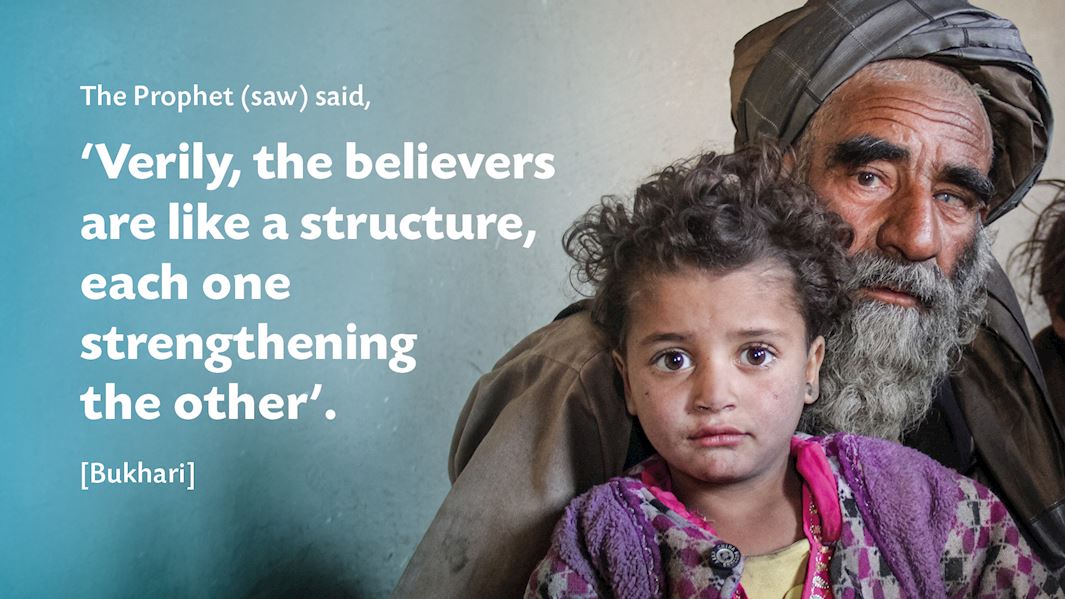 Every single donation is valuable in supporting our 'structure' of believers - so don't miss out on playing your part!
In sha Allah, your compassion will be the answer to their du'as: 'Keep us warm, keep us alive'.
---
Facebook

Twitter

Email This