14 December 2021
Explained: The Afghanistan Emergency in 2021

Since August 2021, the news has been filled with intense reports, heart-breaking stories and overwhelming statistics about the situation in Afghanistan. This article will explain this humanitarian emergency in simple terms, discussing the economic collapse, food poverty and displacement crisis, as well as how the world can support Afghanistan this winter and beyond.
1. Why did Afghanistan's economy collapse?
According to the International Crisis Group, the previous Afghan government was utterly dependent on international aid. About 75% of its public spending came from foreign donors. From health care to education, the previous government relied on the world to support its people.
When the US left Afghanistan and the new government took over, a massive amount of aid was cut off. Faced with such an abrupt and enormous shock, the economy completely collapsed.
Here are the key facts you need to know:
Afghanistan's cash has been printed in Europe for the last 20 years. Every quarter, several shipments of Afghan currency and foreign currency arrive in the country. The shipments have now ceased and they can't print new cash internally.
Afghanistan's central bank reserves are actually managed and held by the US federal reserves. These assets have now been frozen by the United States.
Therefore, banks have been restricting cash withdrawals since August. Afghanistan is a cash-based society, so people have no money to spend if they don't have cash, which means they can't purchase basic items.
As the Afghan currency drops in value, prices are shooting up. This means that even people in major cities can't afford food anymore.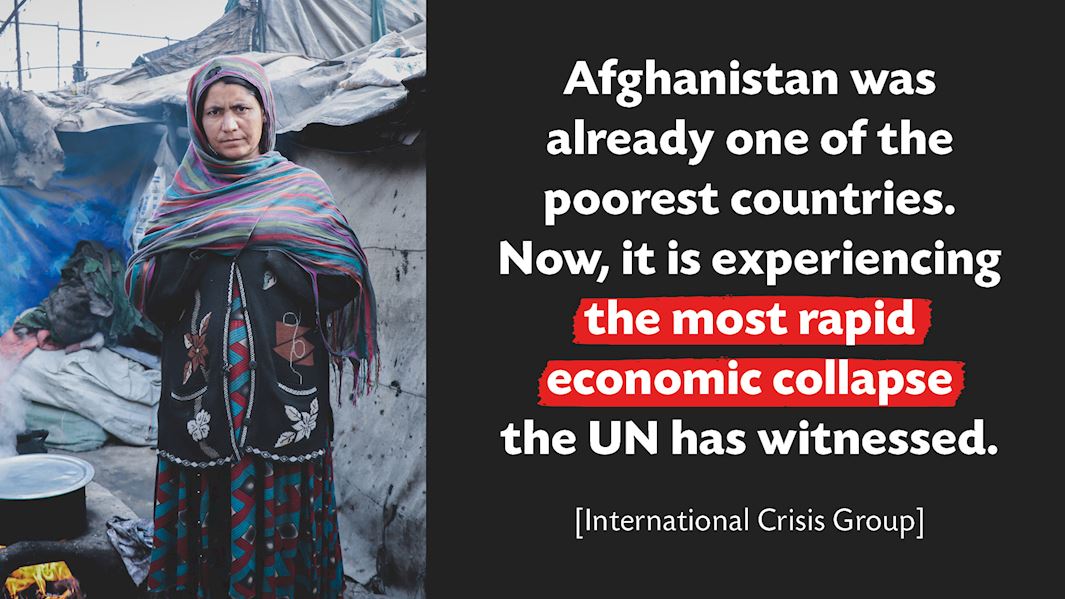 Right now, our team have stopped building water wells and running vocational and livelihood programmes, because we are channelling all available funds into emergency work. Children are still attending our Kabul school and receiving free school meals, while our Motherkind clinic is still supplying medicine to patients. We are also distributing emergency food parcels and winter relief - because this is life-saving aid which cannot be stopped.
We are doing our best to make sure our team have enough cash to help desperate families in the midst of this economic collapse.
2. Why are there food shortages in Afghanistan?
Food insecurity in Afghanistan has two causes: the economic crisis and severe drought.
Afghanistan is in the grips of its second drought in four years - and it is the worst drought they've suffered in 27 years. This has put immense stress on the agricultural sector and caused a severe lack of food.
Even before the economic crisis, 35% of Afghans were already facing acute food insecurity. [WFP]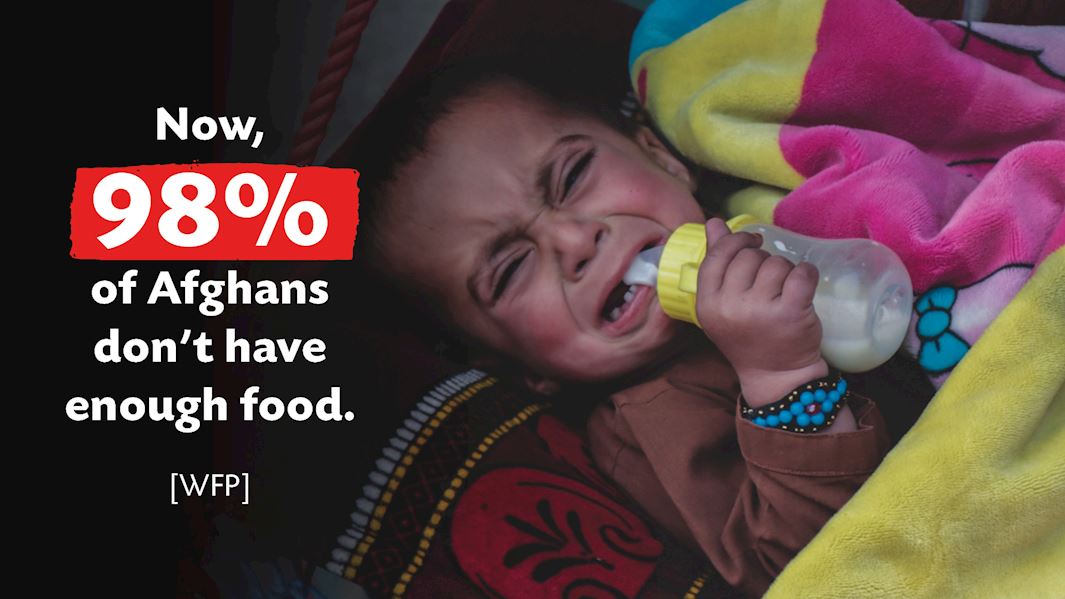 In rural areas, starving families are leaving their homes to travel to the closest major city. But there is no food in the cities either - because it is not being imported and the available food is too expensive. This month, the WFP reported that dairy, meat and fruits were becoming more scarce, while families were eating vegetables and pulses only once a week.
The combined impact of drought and economic crisis have thus put over 22 million people at risk of starvation - and Afghanistan cannot save itself without international help.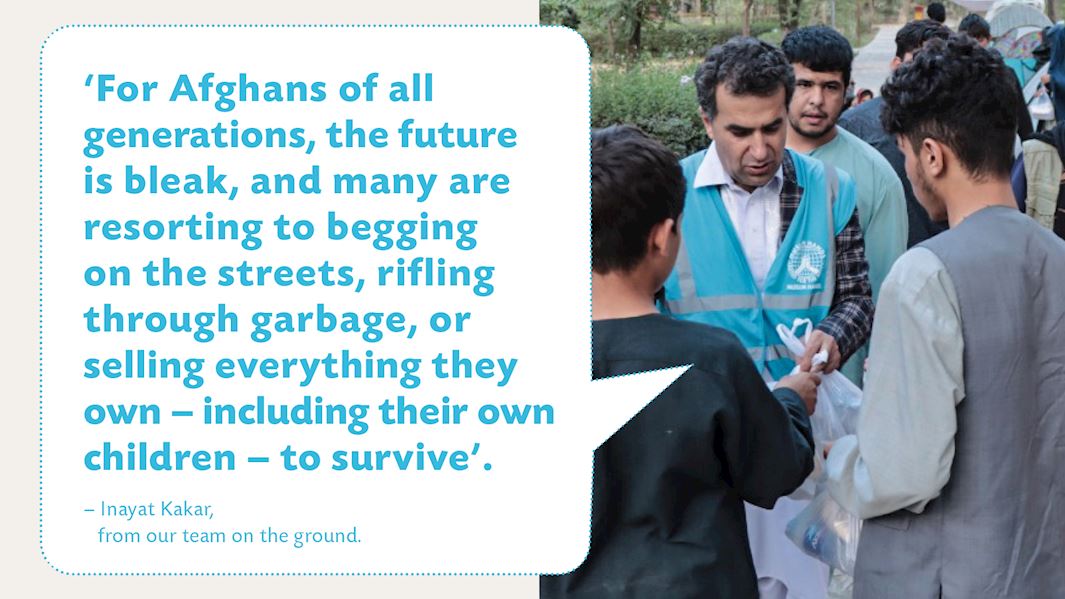 3. Why are there displaced families and refugees?
In August 2021, the world witnessed crowds of Afghans fleeing to Kabul Airport. Thousands of families were airlifted out of the country, becoming refugees in just a few minutes. Fearing for their safety due to the conflict, they left their homes behind potentially forever, beginning their lives as asylum seekers.
The land, sea and air borders are now closed, but according to our team, countless people are waiting for them to open so they can leave the country. So much aid has been cut off and the banking system has collapsed - how can they survive in these conditions?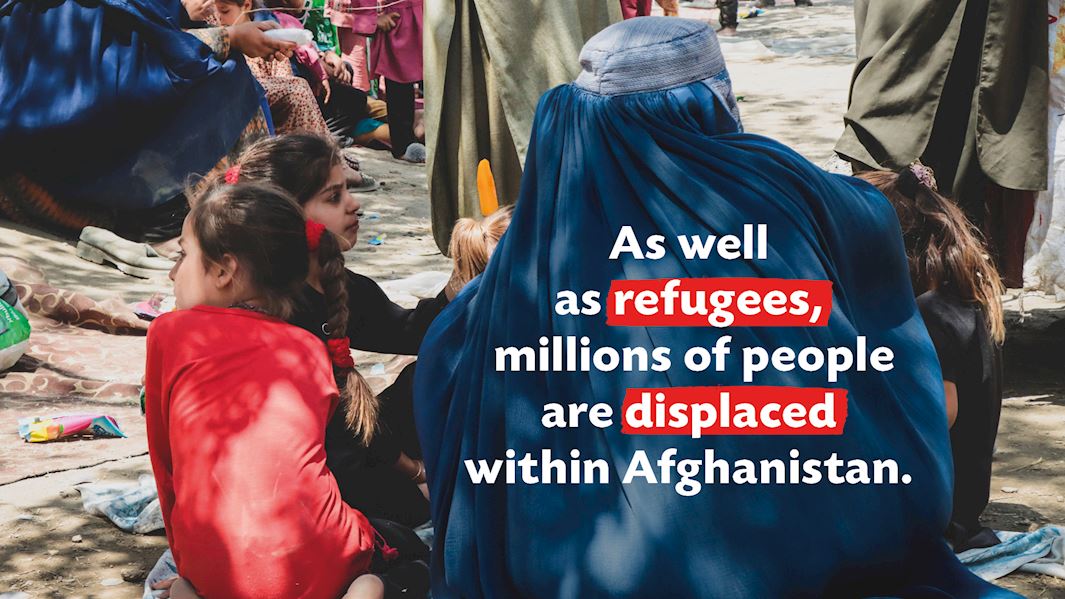 As mentioned before, families are living in makeshift camps after leaving their home towns and villages due to drought. They hoped that they would find food in major cities, but the economic crisis has made this impossible.
4. Why is there a winter emergency in Afghanistan?
In Afghanistan, temperatures can fall as low as -15 degrees. Many areas of the country are cut off by flooding or avalanches, with people unable to travel to nearby towns. It is thus vital that they stock up on food and winter supplies before the most extreme weather begins.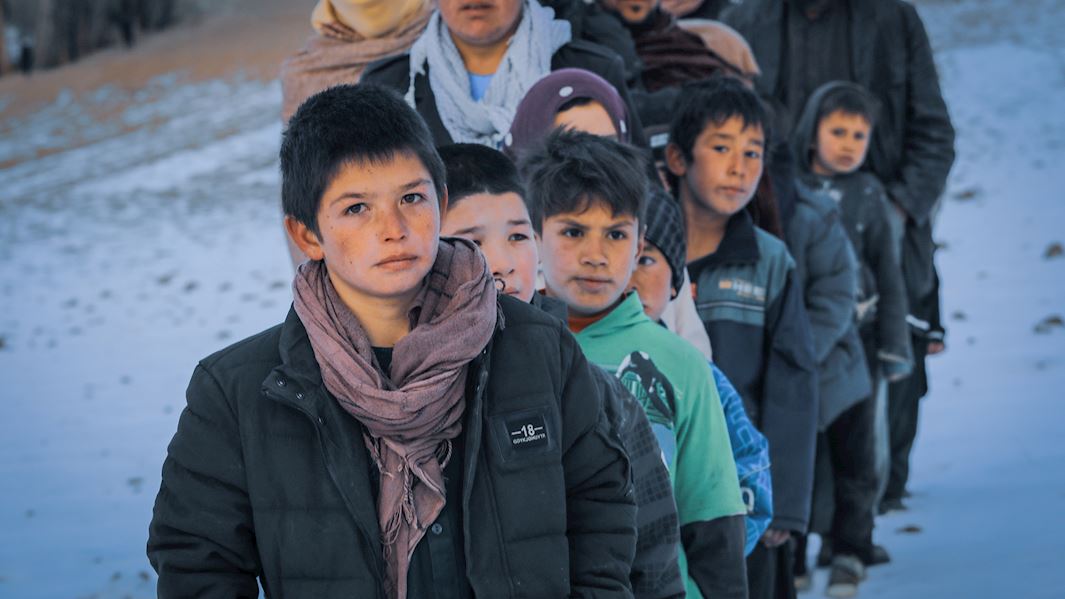 However, as this article has made clear, people don't have access to basic food and they don't have the cash to buy warm clothes or blankets. This is why humanitarian organisations are warning of a major 'winter emergency' in Afghanistan - if we don't step up our life-saving relief, people will die of hunger or exposure to the cold.
5. How can the world help Afghanistan?
Afghanistan needs two kinds of support:
Short-term humanitarian aid to solve the immediate need
Long-term development projects to gradually lift communities out of poverty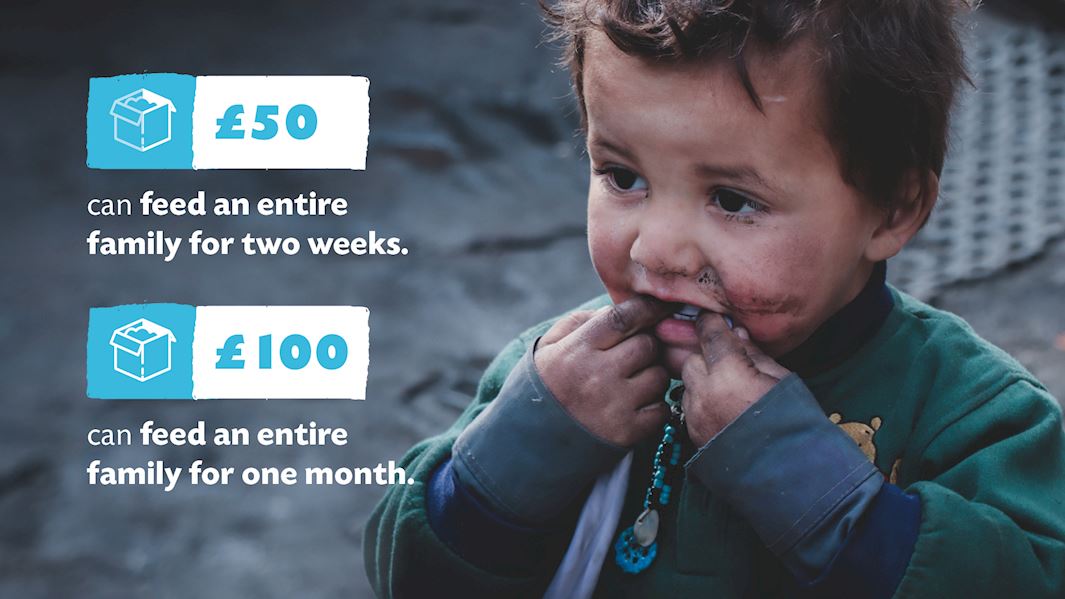 Muslim Hands remains committed to investing in Afghanistan's long-term development after we have have supported desperate families through the current crisis. Right now, we have temporarily stopped running vocational, livelihood and well-building programmes, because we are channelling all funds into emergency food and winter items. This is where individuals and grassroots fundraising can make the most difference right now.
Here is how you can make a difference:
£50 can feed a family for

two weeks

, with staples like rice and beans
£100 can feed a family for an

entire month

, protecting them from malnutrition
Our team are aiming to give life-saving aid to 35,000 people in the Badghis and Maidan Wardak provinces. But we cannot do this without your help. 
Don't leave Afghanistan alone in their hour of need. Every donation is a lifeline.
---
Facebook

Twitter

Email This