24 November 2022
Essential Ways to Keep Warm this Winter

There isn't a person living in the UK that hasn't felt the effects of the cost-of-living crisis this year. Inflation is currently the highest it has been in 40 years at 9.9%, as people struggle to pay for their basic necessities including energy bills, fuel costs and grocery expenses. The average price of the weekly shop alone has risen by 12.4%, leaving many people across the UK having to choose between feeding their families and paying the bills this winter. Despite these hard times, generous people throughout the UK have donated selflessly to refugees, flood victims and families facing poverty this year. 
Now that the days are shorter, and the weather is colder, we have to ask ourselves, how can we keep warm this winter? In this article we will be providing you with all the tips and tricks you need to keep warm this winter while also saving money on your energy bill and fuel costs.  
We will be discussing and giving advice on: 
How to keep yourself warm this cold winter

 

How to keep your house warm this cold winter

 

When to expect the cost-of-living payment

 

Other money saving government schemes

 

Energy and cost saving tips

 
Check out our most recent podcast on the impact of the cost-of-living crisis and mental health with Inspirited Minds.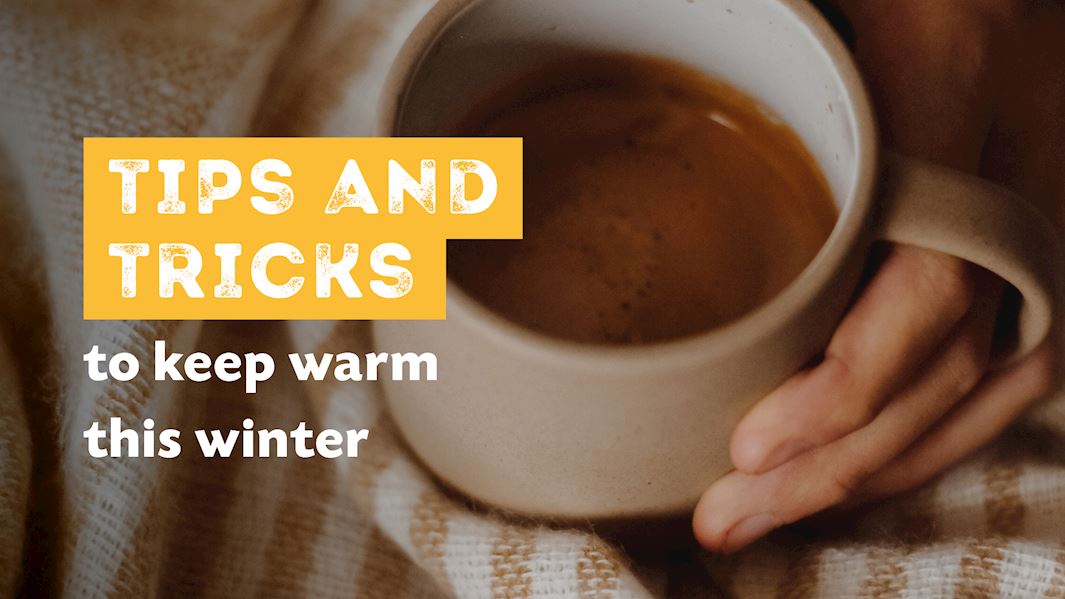 How can you keep warm this winter?

 
You might think keeping your body warm is not as important as keeping your house warm, but as fuel prices and energy bills reach a record high, these tips and tricks may save you from having to resort to heating your home as frequently.
1. Layering Up to Keep Warm 
Yes, this may not seem like revolutionary advice, but wearing layers indoors is the best way to keep warm. In this vein, it is essential to keep your feet and hands warm. This is because when you're cold your body will send blood to your vital organs, which often leaves you with cold hands and feet. So, make sure that you have those warm gloves, comfy socks and slippers ready. 
Other than that, clothes made from cotton and wool are the warmest, so when you're layering ensure to double up on those fabrics. When you're heading outdoors, make sure you have your warm coat, gloves, hat and scarf with you, even if it is mild outside as once that sun goes down, the temperature will drop.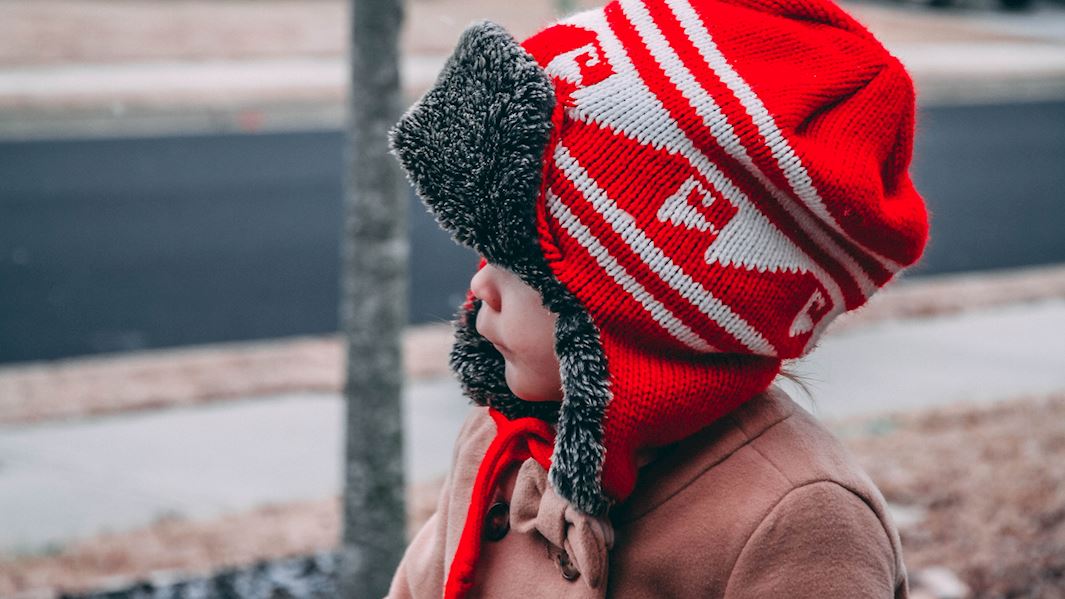 2. Warm Comfort Meals and a Stocked Pantry 
We know that it's hard to stick to preparing big hearty meals when it's cold in and outside of your home, but hot meals and drinks will go a long way in keeping you warm and toasty! Some foods that are known to keep you warm include: 
Wholegrains and cereals as you don't digest them as quickly as carbohydrates like pasta

.

 

Soups and stews which include the winter vegetables and spices you need to keep your body warm,

such as carrots, beans and ginger.

 

Fruits and nuts -

apples, bananas and dried figs are high in magnesium which helps regulate your body temperature

, while nuts like almonds, walnuts and cashews are rich in good fats which are known to

also

regulate body temperature.

 

Spices like

ginger, cumin, pepper, sesame, and cinnamon are known to keep the body warm for long periods of time.

 

Foods like ghee and honey help boost your immunity, which is vital for the winter months

 
As the weather becomes unpredictable and the cold makes your body more susceptible to illness, it is important to keep your pantry and fridge stocked with food for when you can't leave the house. This may be difficult with the rising cost of your grocery bill, but there are ways to reduce your shop including, taking advantage of free and discounted food through apps like 'Too Goof to Go' and 'Olio' in the aim of reducing food waste, joining supermarket loyalty schemes and meal prepping.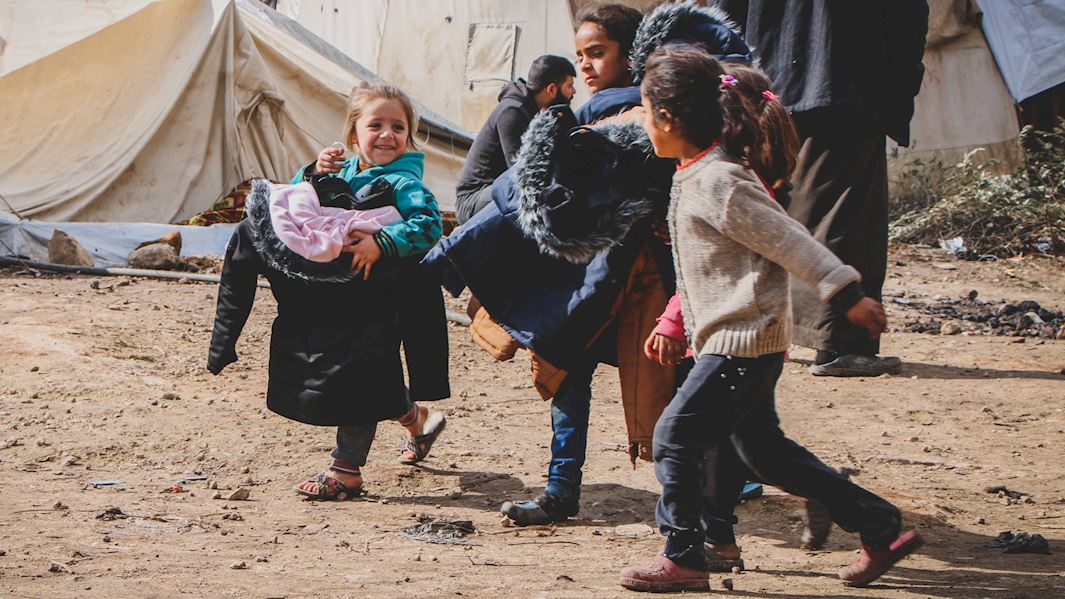 3. Keep Moving, Even If It's Inside the House 
Exercising and keeping active may be the last thing you want to do this winter when you are cold and cuddled under some blankets. However, it is important to move around at least once an hour to boost your circulation, whether you're indoors or outdoors. 
It may be difficult to know where to start, particularly when you're not the most active person but there is a realm of video tutorials and resources online ranging from beginner to advanced. If you really do not feel like being too active, doing some gentle movements and exercises sitting down will also help keep you warm this winter.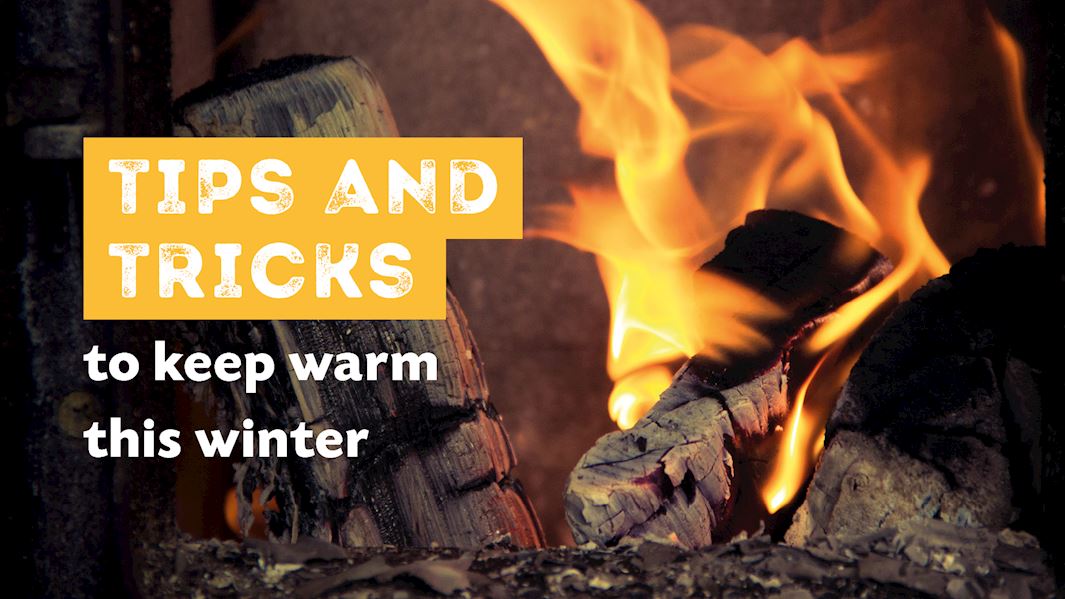 How can you keep your house warm this winter?

 
Aside from keeping your body warm, there are other ways to heat your home before you decide to turn on the heating. These tips can help you keep the cold out of your home. 
1. Keep the Heat In 
This seems obvious but can really help to keep the cold at bay. Ensure that all your doors and windows are closed, and if your doors have keyholes or a considerable gap between where the door ends and the floor starts, consider investing in covers to prevent the cold from seeping into the room you're in. 
Turning off the radiators and closing the doors in the colder rooms of your house will help keep the heat in the warmer rooms of your house. Spending your time in these rooms will also keep you warm for longer. 
2. Check Your Heating System 
You may have to resort to turning on the heating if it gets too cold. If you haven't used your heating system since last winter, it may be a good idea to get your heating system serviced. If your heating system is working as efficiently as possible, you won't have to put it on as frequently and you will be able to heat your home without spending a lot of money. 
Make sure to keep reading for ways to keep your energy bill down.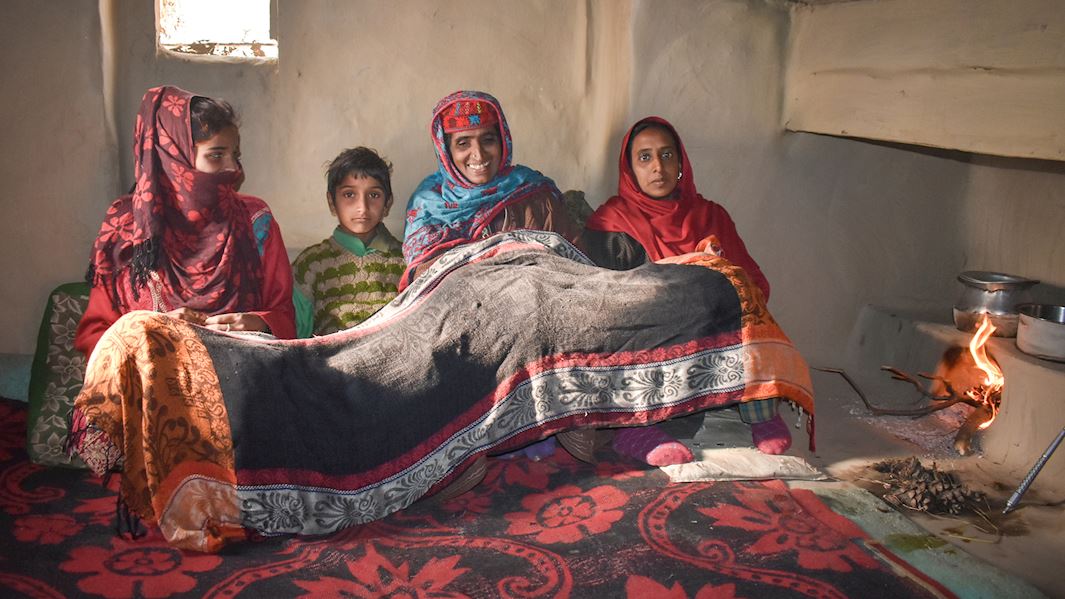 3. Cost-Efficient Home Improvements 
If you do have room in your budget this winter, there are some home improvements you can make that will help you keep that energy bill down. Firstly, keeping your roof insulated is a must. You can lose up to 25 percent of heat through your roof so keeping it insulated will mean you won't have to turn on the heating repeatedly, saving you up to £130 a year. 
You could also install double glazing on your windows, if you haven't already. Additionally, insulating cavities in your walls and your pipes can save you up to £245 a year.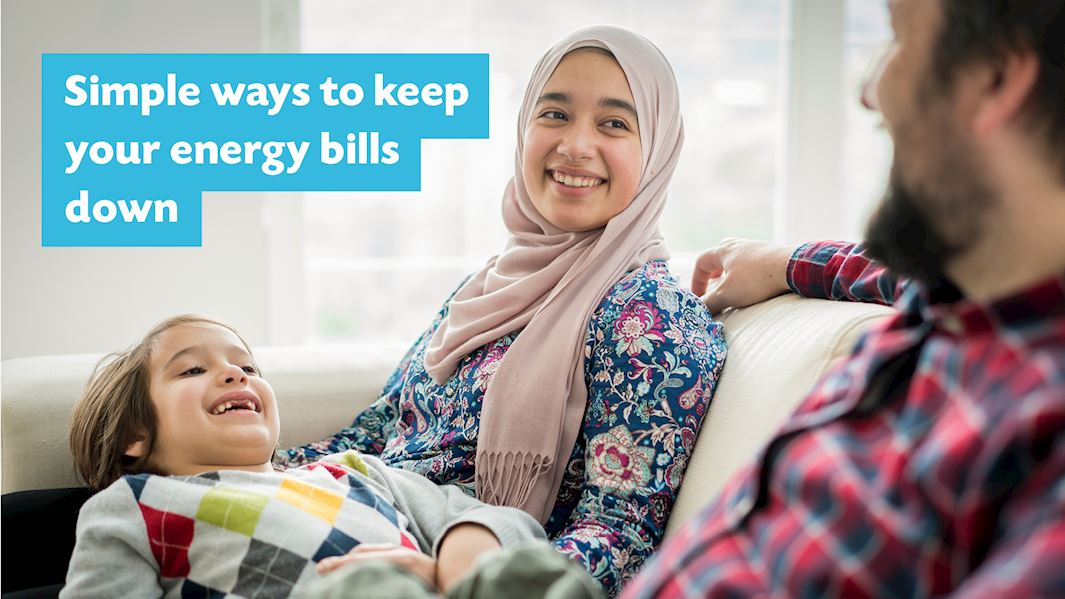 How can you save money on your energy bills this winter?
So far, energy bills across the UK have risen by 54 percent from £1,277 to £1,971 a year, with prices only set to rise in the new year. Former Prime Minister Liz Truss introduced a cap that will limit energy bills to a further £2,500 a year. However, even with this cap you could still be struggling to make ends meet this winter. Here are some ways to save money on your energy bill this year: 
1. Take a Meter Reading 
You may have noticed that your direct debit has risen by a considerable amount this year. If you are on a capped tariff and it has risen by more than 54 percent than you could have been overcharged by your energy provider. By taking a meter reading and sending it to your energy provider, they can in turn send you an up-to-date bill and provide you with credit for your future bills in the amount you have been overcharged with. 
By doing this, you may notice that your actual energy usage is lower than your direct debit. You can also contact your energy provider to get your direct debit lowered if this is the case.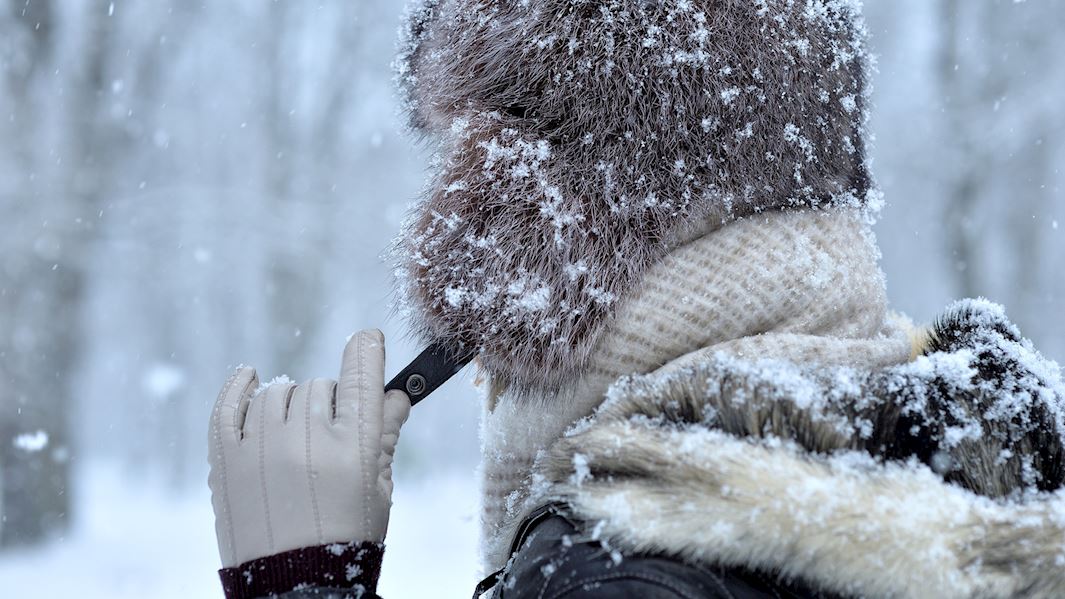 2. Switch Off Your Electrical Appliances 
This small change can have a significant impact on your energy bill. By leaving your appliances on standby mode, they are slowly but surely using energy that you don't need at that time. This could help you save up to £65 a year and you can even invest in smart plugs that allow you to switch off all of your appliances with one switch. 
3. Research Winter Energy Schemes 
There are several government programs, such as the cost-of-living payment that will save you money on your electricity bills without you having to do anything! If you are eligible, discounts will be added to your bill by your energy provider automatically. You may have already noticed these deductions, but if not, you can contact your energy provider to see if you are eligible. 
If you want more information on these programs, we discuss several schemes below that you could be eligible for. 
T

he

C

ost-of-

L

iving

P

ayment

and

Other Government

 

S

chemes
This month, over eight million people will be receiving £324 in the second installment of the cost-of-living payment. Do not worry; you do not have to apply to receive this payment; it will automatically be sent to your bank account if you meet the criteria.  
You can also claim the £400 energy discount, introduced by current Prime Minister Rishi Sunak. Up to 28 million households in the UK are set to receive this discount, which will automatically be deducted from energy bills between October 2022 and March 2023, if you are on a dual fuel tariff. These two money-saving schemes are separate and do not affect the other. 
There are multiple other government schemes you can claim this winter to help offset your living expenses: 
Warm Home Discount and Winter Fuel Payment – If you are a pensioner or on a low income and receiving benefits, you could claim up to £150. This one-off payment is taken straight from your electricity bill. You can check your eligibility

here

.

 

Demand Flexibility Energy Scheme – The National Grid are offering to pay consumers up to £6 per kilowatt of energy used during off-peak hours, such as early evenings or weekdays. Consumers with a smart meter will be notified about their off-peak hours and will be paid to use their energy during this time. Contact your supplier to see if you are eligible for this scheme.

 

The Cold Weather Payment – If the temperature in the UK plummets below zero in the UK for more than a week, those receiving pension credit, income support, universal credit, or jobseeker's allowance will receive a payment of £25 for every 7 consecutive days that it stays below zero.

 

Council Tax Rebate – In April, local authorities in the UK increased council tax payments by 5 percent. To offset this, a £150 discount has been allocated to those that live in council tax bands A to D, which has been applied automatically to your bill by your local council.
How

W

e

A

re

H

elping this

W

inter
Muslim Hands works globally to ensure that those vulnerable to winter's harsh conditions receive the warm food and clothes they need to survive, in the UK and abroad. We are only able to do this thanks to the continued generosity and support of our donors. We would not be able to deliver lifesaving aid to those suffering around the world without your help.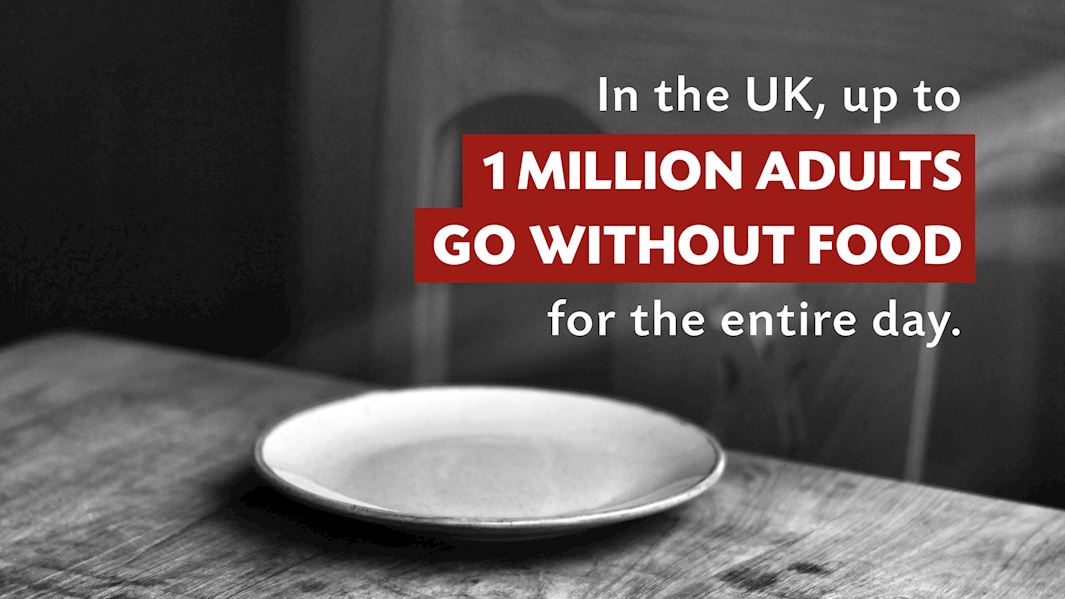 In the UK, our Open Kitchens in London and Nottingham are open 365 days a year and offer our patrons two hot meals daily, come rain or shine. This service proves to be a lifeline for many of our beneficiaries, as many people in the UK continue to experience crippling poverty which has resulted in up to 1 million adults going without food for an entire day. This reality has made our support in the UK all the more important, with queues in our Open Kitchen in London alone rising by twenty-five percent. This surge in demand has made the Open Kitchens a lifeline for those struggling to make ends meet, as many depend on it to feed their families. 
Additionally, we have extended our services beyond providing hot food, and during the colder months provide a 'winter pack' which includes a sleeping bag, hat, and scarf, among other winter essentials to help rough sleepers survive the harsh conditions.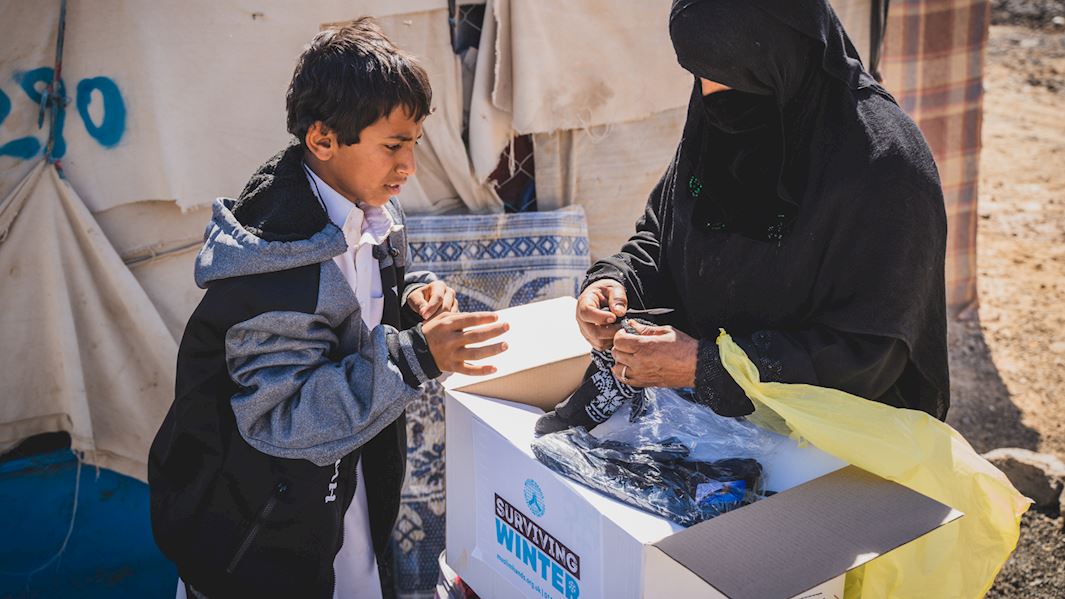 While we continue to meet the needs of people in the UK, we also provide relief to struggling families, refugees, and survivors of natural disasters. This year we will be providing food parcels, warm clothes and blankets, and heating stoves with fuel to countries in need, including, Lebanon, Pakistan, India Kashmir, Yemen, Afghanistan, Syria, and Palestine. 
However, our winter distributions are dependent on the generosity of our donors. Whether its flood victims living in flimsy tents, refugees displaced by conflict or widows struggling to provide for their children, they often have to depend on generous donations to survive as temperature plummet below zero. 
---
Facebook

Twitter

Email This