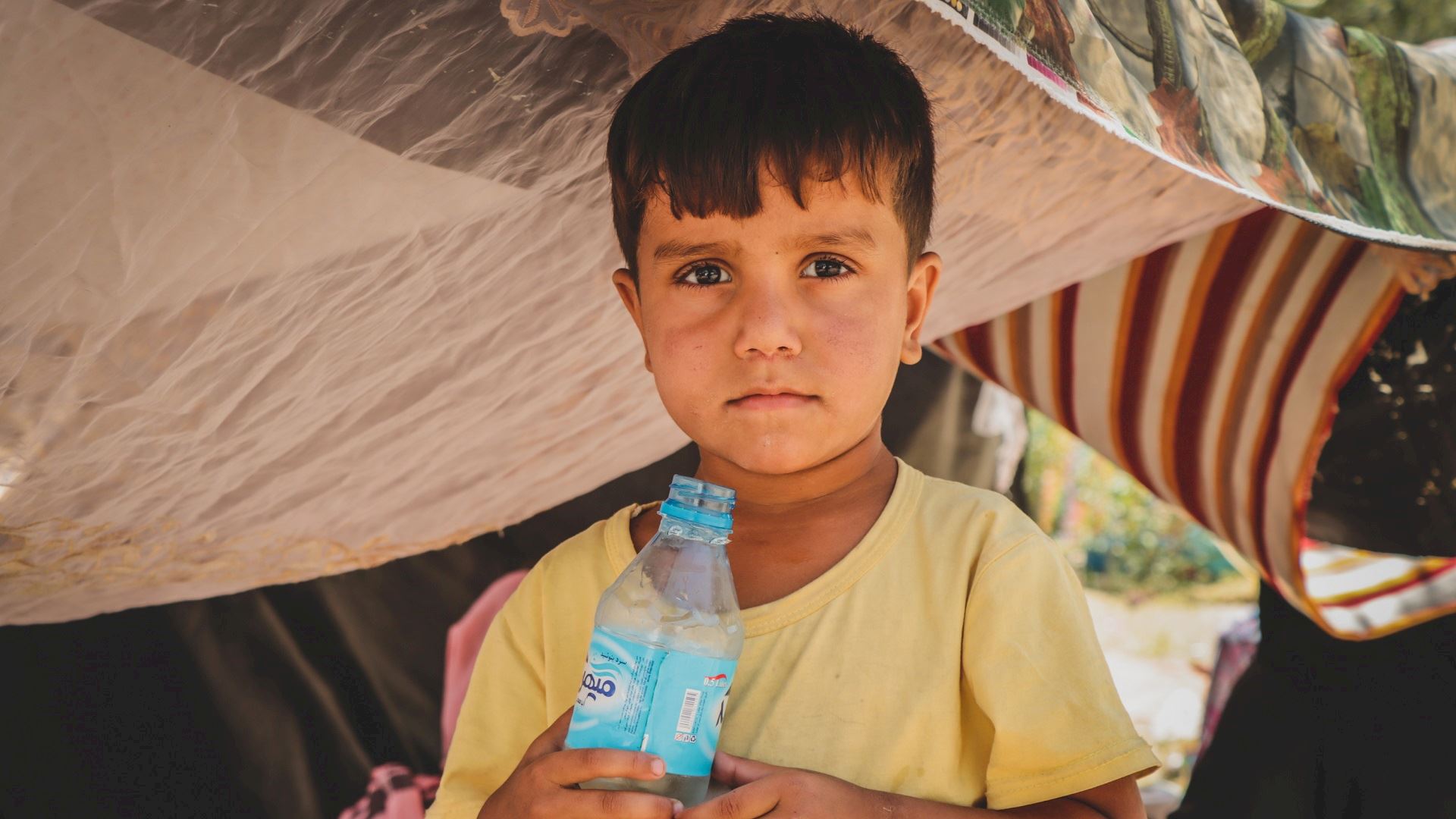 Afghanistan
Emergency
Appeal
Save Victims Fleeing Conflict
---
Thousands of Afghans Need Urgent Help
The escalation of violence in Afghanistan has caused a major displacement crisis to erupt within the country. Hundreds of thousands of innocent civilians have fled the terror and are seeking refuge in the capital Kabul and surrounding provinces. It is estimated that 72,000 of them are children and are in urgent need of aid to survive.

The survivors of the attacks are suffering unimaginable trauma after witnessing their loved ones being killed and their homes being bombed. They are now left with nothing and are forced to sleep rough on the streets or in makeshift tents exposed to extreme weather conditions and in lack of food, clean water, and medication.
Our teams are on the ground right now distributing lifesaving aid to the victims including emergency food parcels, blankets, pillows, cooked hot meals, and powdered milk to new mothers. We are also setting up a mobile health clinic to provide primary health care and distribute necessary medication.

We need your urgent support to help us reach more people and save more lives, in sha Allah. Allah (swt) says, 'Whoever saves one [life] - it is as if he had saved the entirety of Mankind'. [The Noble Qur'an, 5:32]

Please donate today and help us ease the plight of those suffering this dreadful nightmare.
---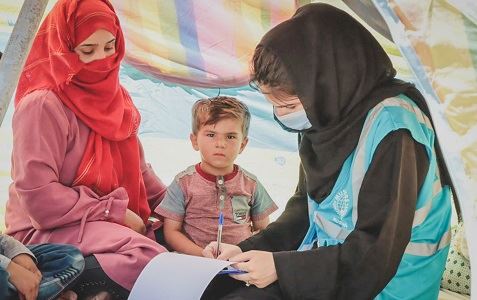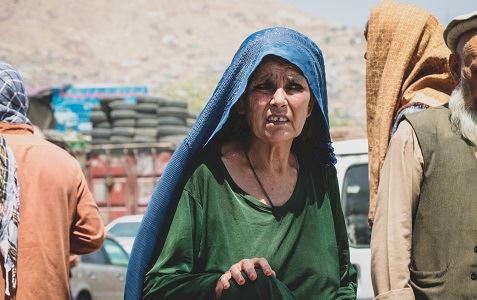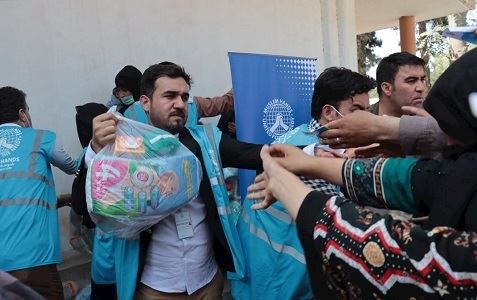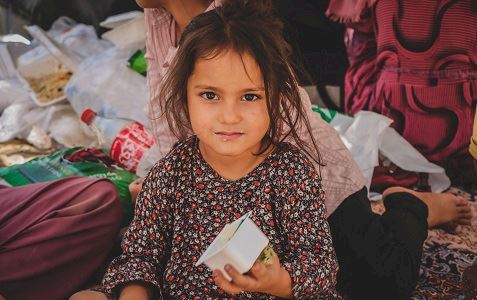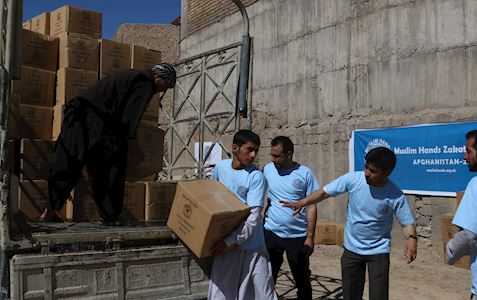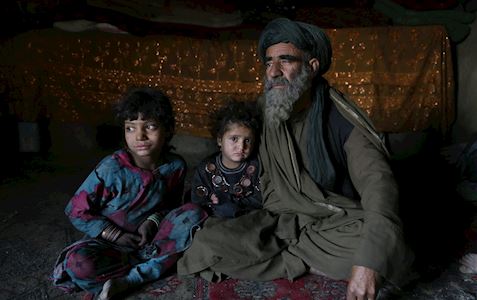 Focus Afghanistan
With your help we have been at the forefront of emergency relief and sustainable development in Afghanistan since 1993.
From providing lifesaving medical treatment to supporting orphans with educations and widows with vocational training, your donations have been transforming and saving lives in Afghanistan for almost 20 years.
With your continued support, we remain committed to building on our success and achievements in the long term, in sha' Allah.
Help Afghanistan
Our work in Afghanistan
Since 2003 Muslim Hands has provided:
Free health and maternity services to approximately 360,000 people
School enrolment in private and public schools for 6,500 students
Emergency relief services during disasters and seasonal projects for approximately 4,000 people
Food and non-food care packages for 15,000 people during Ramadan and winter
Safe water for daily use to around 490,000 people
Capacity building and vocational skills training to around 4,600 young men and women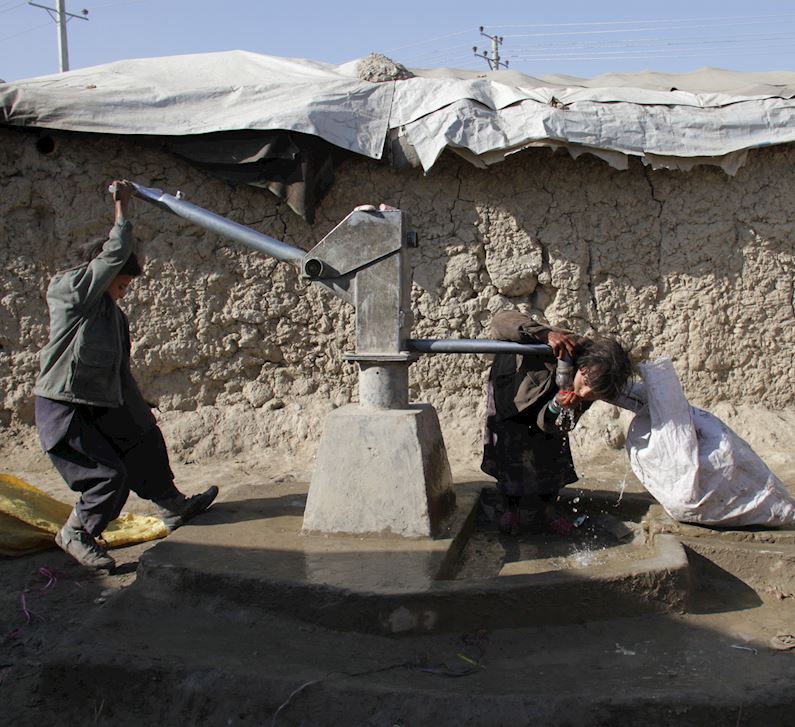 A million pound vision for Afghanistan
MashaAllah, one anonymous donor recently contacted Muslim Hands to begin the groundwork for the largest Special Project in Muslim Hands history. Pledging a staggering one million pounds in financial support, this donor's special project aims to provide clean drinking water to the population of Afghanistan.
The vision is to lay the foundations for the first step in bringing Afghanistan out of poverty. Young, old, male and female – everyone will benefit in sha' Allah. The project is expected to take approximately five years to complete, with the hope that by 2025, Afghanistan will start to break free from the cycle of poverty through its new-found blessings.
Read More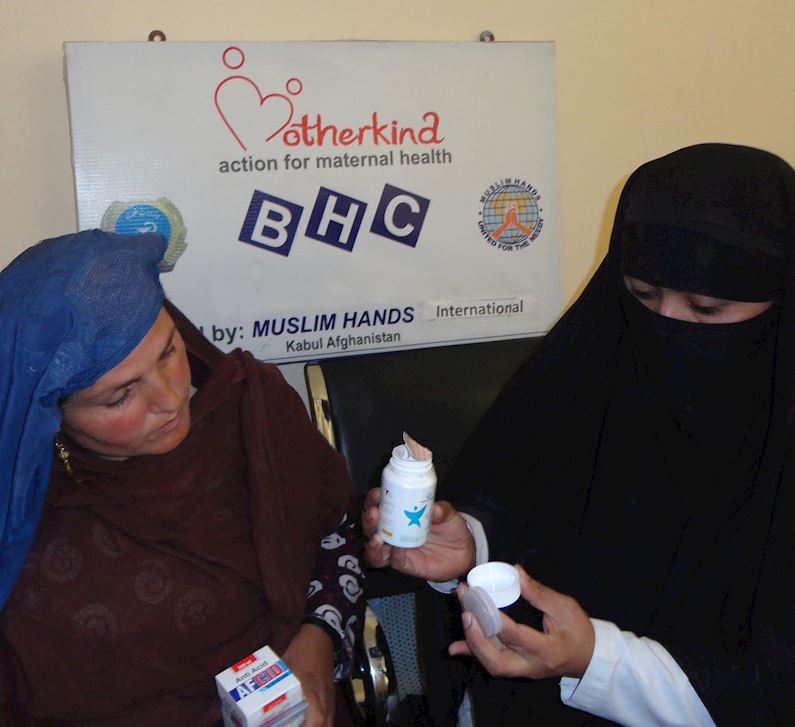 Motherkind: Providing healthcare for mothers in Kabul
Gul Afroz is 33 years old and mother of seven children. The Afroz family originate from Tagab (Kapisa) but were later forced to migrate to Iran due to civil unrest in the area and their poor economic situation. Now based in Poli Charkhi (Kabul), they continue to live in extreme hardship. 
Gul and her family live in a mud house and have no source of income. Gul's husband is a drug addict and as well as having seven dependents, Gul is currently five months pregnant. The Motherkind clinic is Gul's only option to receive free health care services.
Read more