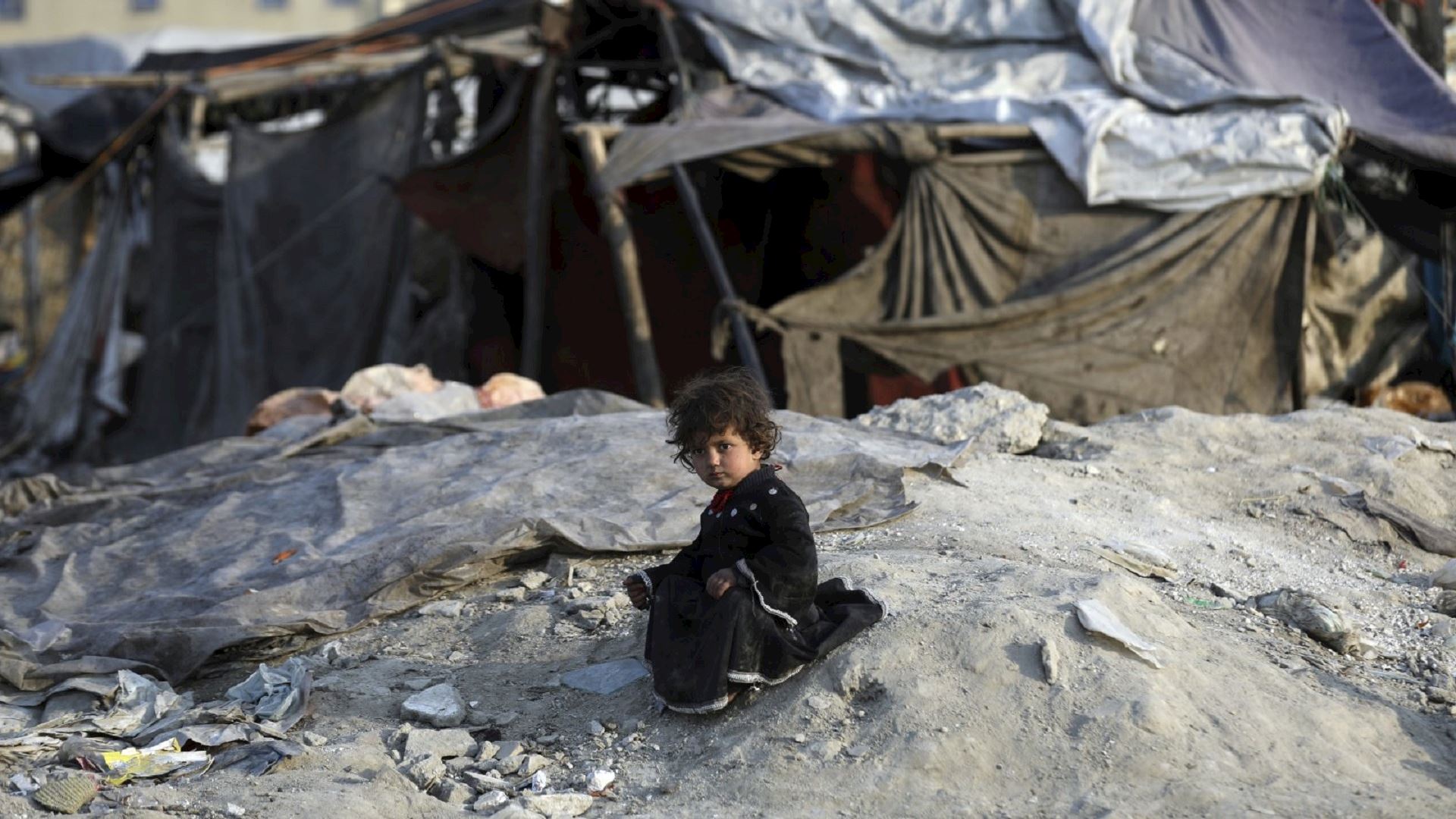 Afghanistan
Earthquake
Emergency
Hundreds dead after 5.9 magnitude earthquake strikes
Help Those Affected by the Deadly Earthquake
Afghanistan's deadliest earthquake in 20 years has caused massive destruction to homes and infrastructure in Paktika and Khost provinces. Over one thousand people are estimated to have been killed in the disaster, which is the latest addition to the long list of crises Afghans have been faced with in recent months.

Vulnerable families were already struggling to cope with the impact of severe drought during the winter, economic collapse, food shortages and then severe storms and flooding in May. The magnitude 5.9 earthquake has increased their struggles even more.

The country is also suffering from record hunger levels. The World Food Programme has reported that a staggering 95% of Afghans don't have enough to eat. Our brothers and sisters are so desperate, they are selling their organs and even their children so they can afford food.
In this life and death situation, every single donation is vital in protecting one more family from famine. We urgently need your help to ensure Afghan families don't go hungry.

In the first three month of this year alone, 13,000 babies sadly passed away because of malnutrition. By opening the doors of our Motherkind clinic and distributing emergency food parcels, our team are saving lives. This Ramadan, we opened the doors to our Tandoor Bakery in Kabul to provide fresh naans daily to desperate families. Each naan weighs 400g. We are prioritising orphans, widows, people with disabilities and the elderly, as well as families with children and low-income families.

Don't leave our Afghan brothers and sisters alone in their hour of need. Donate now to give them the strength to survive this devastating humanitarian crisis.
---
---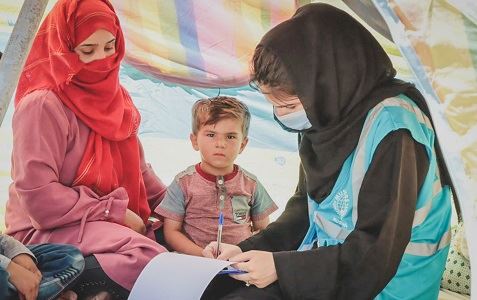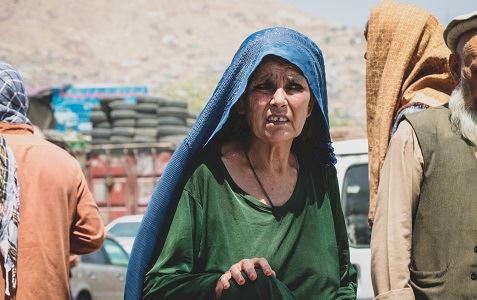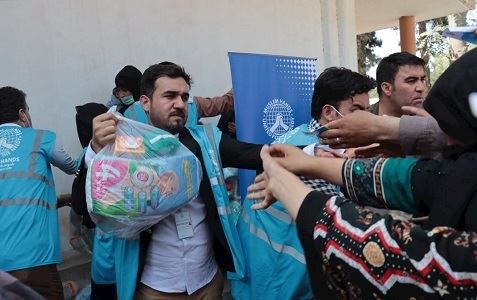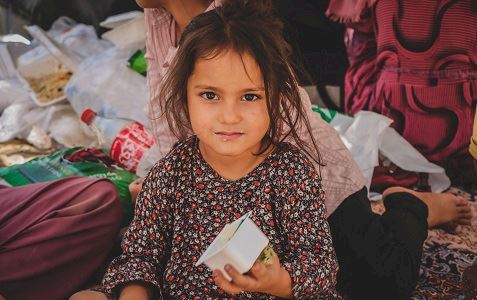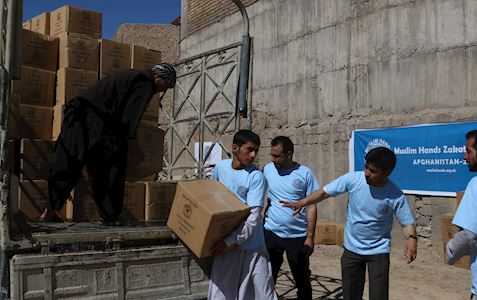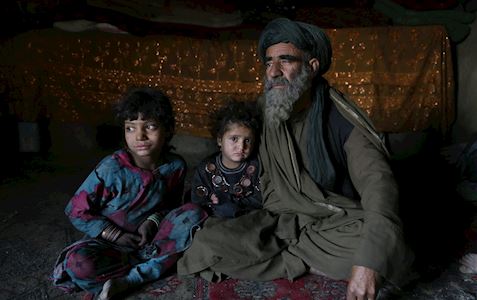 Focus Afghanistan
With your help we have been at the forefront of emergency relief and sustainable development in Afghanistan since 2003.
From providing lifesaving medical treatment to supporting orphans with educations and widows with vocational training, your donations have been transforming and saving lives in Afghanistan for almost 20 years.
With your continued support, we remain committed to building on our success and achievements in the long term, in sha' Allah.
Help Afghanistan
Our work in Afghanistan
Since 2003 Muslim Hands has provided:
Free health and maternity services to approximately 360,000 people
School enrolment in private and public schools for 6,500 students
Emergency relief services during disasters and seasonal projects for approximately 4,000 people
Food and non-food care packages for 15,000 people during Ramadan and winter
Safe water for daily use to around 490,000 people
Capacity building and vocational skills training to around 4,600 young men and women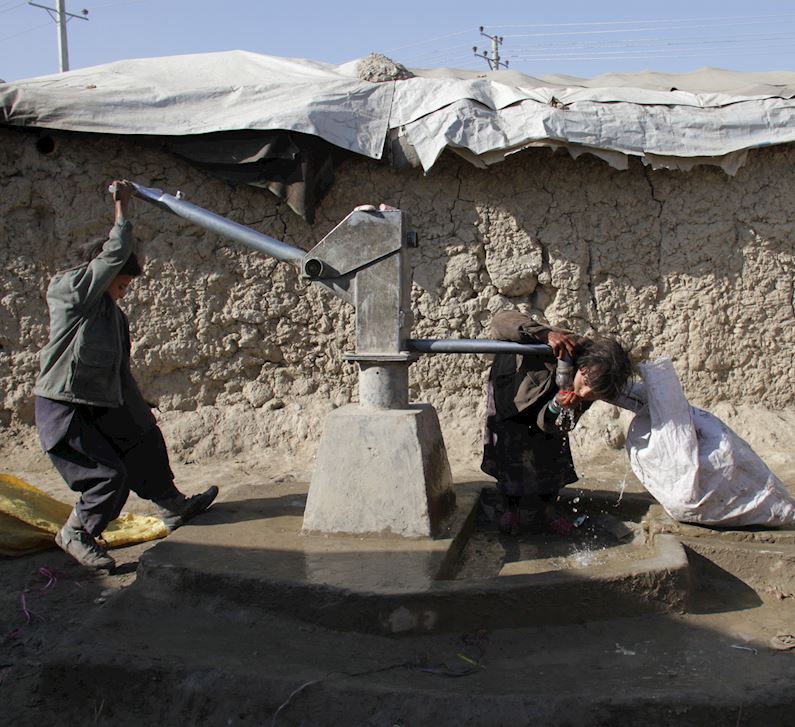 A million pound vision for Afghanistan
MashaAllah, one anonymous donor recently contacted Muslim Hands to begin the groundwork for the largest Special Project in Muslim Hands history. Pledging a staggering one million pounds in financial support, this donor's special project aims to provide clean drinking water to the population of Afghanistan.
The vision is to lay the foundations for the first step in bringing Afghanistan out of poverty. Young, old, male and female – everyone will benefit in sha' Allah. The project is expected to take approximately five years to complete, with the hope that by 2025, Afghanistan will start to break free from the cycle of poverty through its new-found blessings.
Read More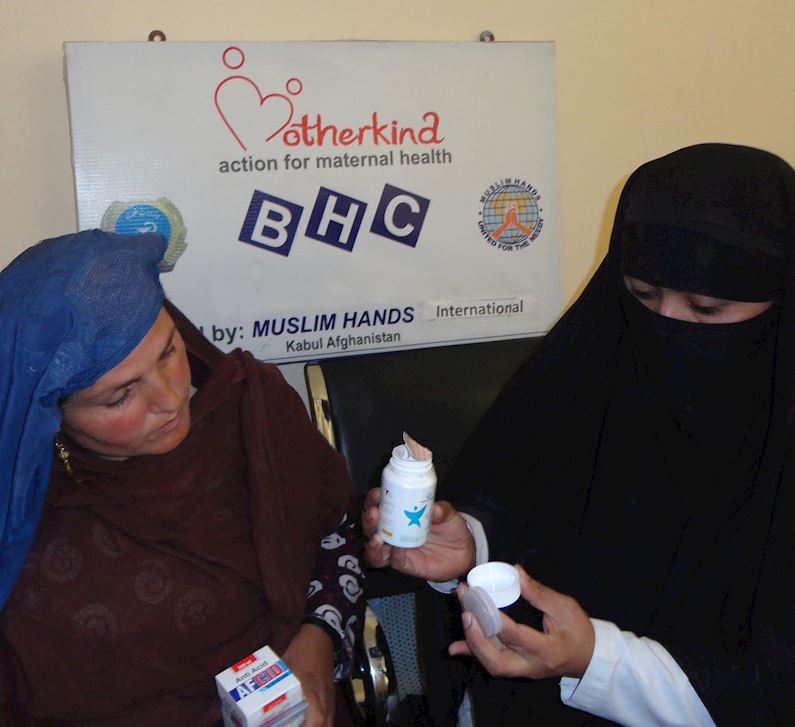 Motherkind: Providing healthcare for mothers in Kabul
Gul Afroz is 33 years old and mother of seven children. The Afroz family originate from Tagab (Kapisa) but were later forced to migrate to Iran due to civil unrest in the area and their poor economic situation. Now based in Poli Charkhi (Kabul), they continue to live in extreme hardship. 
Gul and her family live in a mud house and have no source of income. Gul's husband is a drug addict and as well as having seven dependents, Gul is currently five months pregnant. The Motherkind clinic is Gul's only option to receive free health care services.
Read more
Latest
Find out more about our work in Afghanistan