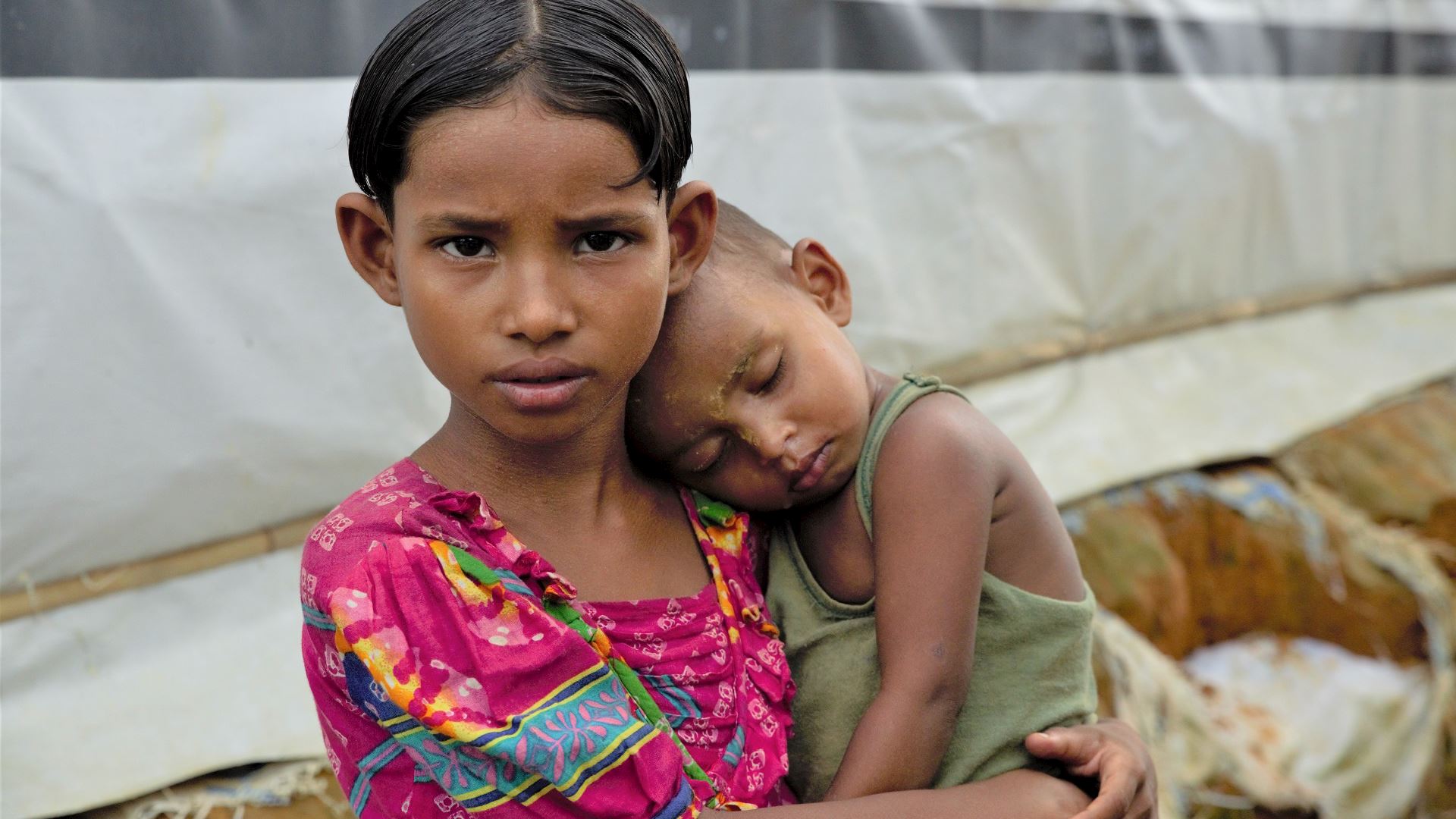 Rohingya
Emergency
Help refugees living in Cox Bazaar
---
Rohingya Refugees are Still Struggling
On Sunday 14 May, Cyclone Mocha devastated the coasts of Bangladesh, shattering the lives of Rohingya refugees living in Cox Bazar. Over 6,000 bamboo shelters were damaged as well as several water and sanitation facilities.

In August 2017, after suffering decades of persecution in Myanmar, armed attacks forced hundreds of thousands of Rohingya to flee their homes and seek refuge in neighbouring Bangladesh. Currently, there are over 1.1 million Rohingya refugees living in Cox Bazar, the world's largest refugee camp, who rely solely on humanitarian aid to survive.

The conditions there are dire, with overcrowding and lack of sanitation being areas of huge concern. Levels of malnutrition are high as cuts to humanitarian aid poses a real risk to families dealing with severe food insecurity.
Residents of the camps are threatened by natural disasters and women and children are vulnerable to violence, exploitation, and human trafficking.

With your support, we have been working with Rohingya refugees since then, providing clean water and sanitation facilities, food supplies, medical care and building temporary shelters as well as operating safe spaces for women and children.

Currently, we are supporting survivors of the Cyclone by rebuilding the bamboo shelters that were damaged and also providing support for the victims of the fire that broke out in Cox Bazar in March.

Please donate today to support our vital work so we can continue to save lives and give hope to our Rohingya brothers and sisters.
---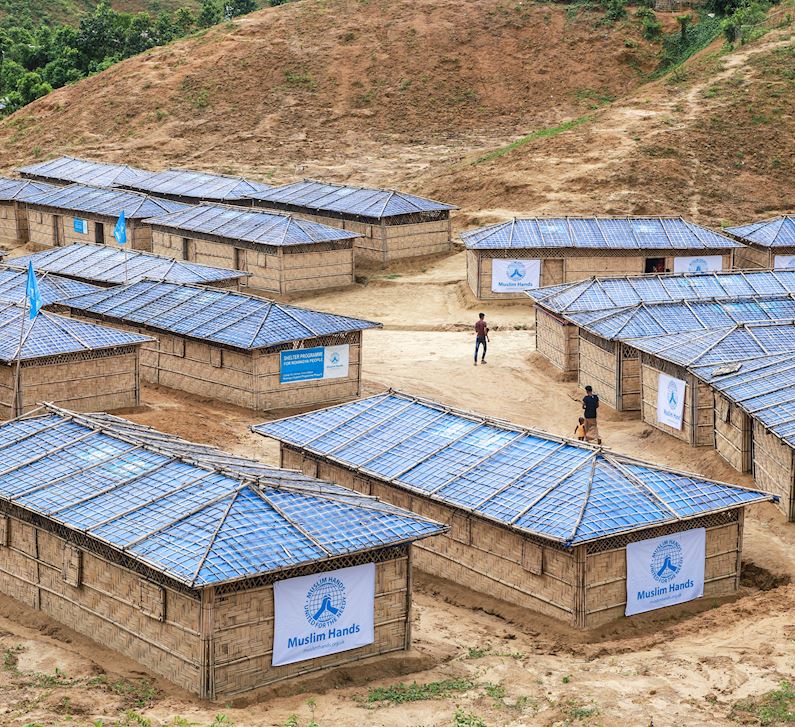 Shelter Homes For the Displaced
Nearly 100,000 Rohingya refugees have been displaced because of the March fire and recent monsoon floods. We need your urgent help to provide emergency shelter to these families who have lost everything and have been left with no protection.
We are building sturdy shelter homes, built with strong, long-lasting materials like bamboo and reinforced with cement pillars to help withstand harsh weather conditions in the camps. Please help shelter our brothers and sisters who have lost so much.
Donate
Our Work Assisting Rohingya Refugees
Since September 2017, Muslim Hands has:
Delivered over £3 million worth of aid in the refugee camps
Provided latrines for over 760,000 people in the camps
Built our largest ever well - supplying clean water to 5,000 people every day
Set up medical camps treating up to 80 people daily
Provided emergency food supplies and medical care to victims of the 2021 fire
Established women's and children's spaces providing food, education and psycho-social support