04 May 2017
Bringing Clean Water to Gujranwala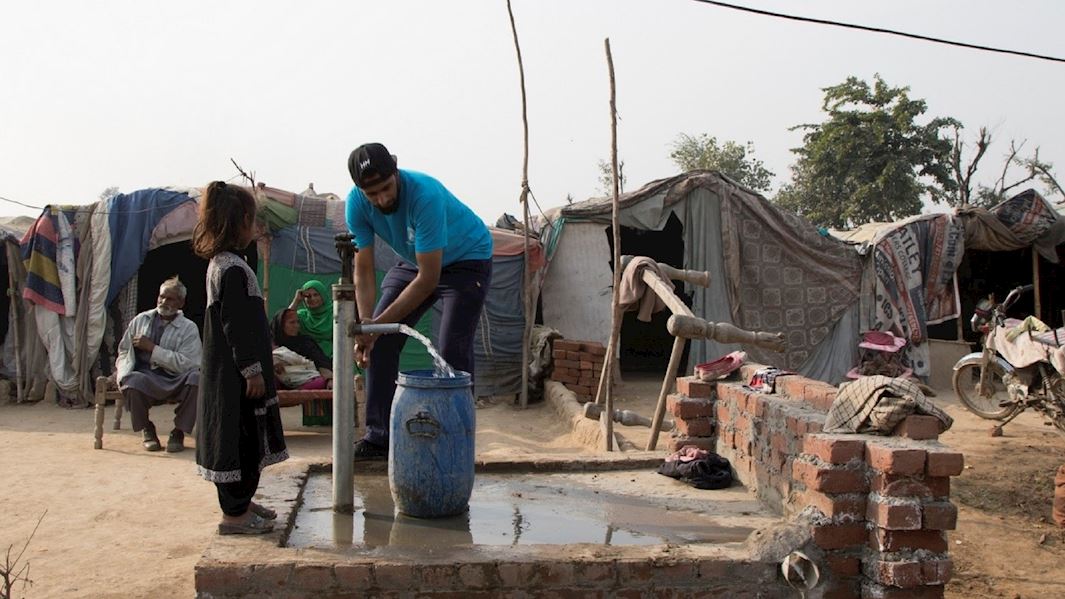 Last December, a group of volunteers set off with our team to Pakistan to work on a range of educational, health, water and sanitation projects as part of the Volunteer in Pakistan programme. During their trip, the team launched a water and sanitation project to provide residents in the remote village of Sialkot, on the outskirts of Gujranwala, with clean water and advice on hygiene and sanitation. Given that in Pakistan, an estimated 36,000 people a year* die from diseases due to inadequate water, sanitation and hygiene (WASH) facilities, such work is of vital importance.

Amongst our team of inspiring volunteers was Mareem Khan, a Business Studies teacher from Birmingham. Here's her personal account of her experience helping families in need.
We started the day by visiting the different households in the village gathering research information on families' health and hygiene habits. It was an eye-opening experience and one that saddened me greatly. How is it possible that in the 21st century, there are people living in conditions that I could never have imagined before witnessing it for my own eyes? 
Some of the villagers were living with young children and babies in huts made up of a sheet of cloth held up by a wooden pole. Up to seven family members were living in this 'hut' with one string bed to sit on or sleep on. Other mud 'houses' were cramped together with many people living in one or two rooms with a very small court yard. Cleanliness was minimal with the area saturated with mud and dirt and swarmed by flies. These households needed clean access to water and I could see why Muslim Hands had targeted this area to provide water pumps. 
Once the surveys were completed, we were able to get our hands dirty and help build some of the water pumps with the help of an expert. It takes about two hours for an expert to complete the construction of one water pump. However, for us non- experts it took a little longer. This was such an amazingly fulfilling act of charity to contribute to alhamdullilah! 
To finish, we gave a presentation to the villagers giving advice on health and hygiene. We also provided starter packs with included washing buckets, toothpaste, toothbrushes, soap, towels and combs. The presentation stressed the importance of keeping yourself and your family clean as well as showing the villagers how to wash their hands effectively. The highlight of this was getting some of the elderly members of the village to come up and show others how to wash their hands. It was a truly productive day and I believe the villagers benefited a lot from us being there -  and so did we. 






Find out more about the trip by checking out our video diary of Mareem and the team during their stay.
If you've been inspired by the great work of the volunteer team, you can also visit our volunteer page to find out more about how you can get involved.  


*Statistics: World Health Organization (2012)
---
Facebook

Twitter

Email This