27 February 2018
Extreme Cold Threatens Britain's Homeless
This week we'll be experiencing the coldest weather of the winter as freezing weather drifts in from Siberia. Dubbed the 'Beast of the East' this severe weather front is causing temperatures to plummet well below freezing as snow and icy winds sweep across the UK.
For most people this means possible travel disruption and school closures, but for the homeless amongst us there is a tangible, deadly threat.
Shelter estimates that 307,000 people in the UK are sleeping rough or in temporary housing, bed and breakfast rooms, or hostels – an increase of 13,000 since 2016. That means Britain has one of the highest rates of homelessness in Europe - equivalent to one person in every 200 without a home.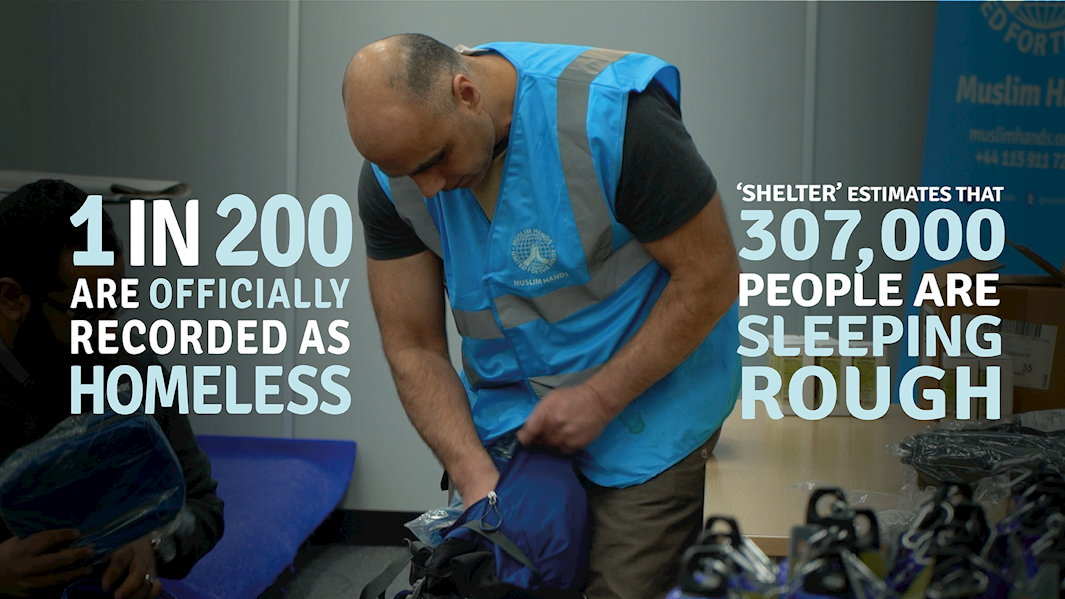 Many homeless people suffer from mental illness or are victims of violent crime, which makes them an incredibly vulnerable, and often overlooked, subgroup of society. At a time like this, when the freezing cold turns a night on the streets into a fight for survival, they are in need of our help more than ever.
This year, to help those in need in our own neighbourhoods, we have teamed up with British Red Cross and Emmanuel House Nottingham to distribute desperately needed aid to the homeless and rough-sleepers in Nottingham.
Our teams are out on the streets distributing rucksacks full of supplies to help homeless people keep warm and maintain their hygiene through the long cold nights.
These simple items can save lives during this spell of incredibly harsh weather. Exposure to freezing cold conditions can cause serious respiratory problems, frostbite, and, in extreme cases, heart failure resulting in death. It is no exaggeration to say that those sleeping without a roof over their heads this week are at very serious risk as the temperature in Nottingham drops to a forecast -6 degrees tonight, and they are bombarded by the wind and snow.
By supporting our Below Zero: Winter Appeal you can keep a homeless person warm tonight and save their life.
They are asking - Keep us warm, keep us alive.
Donate now
---
Facebook

Twitter

Email This