02 March 2018
Crisis Inside the Rohingya Camps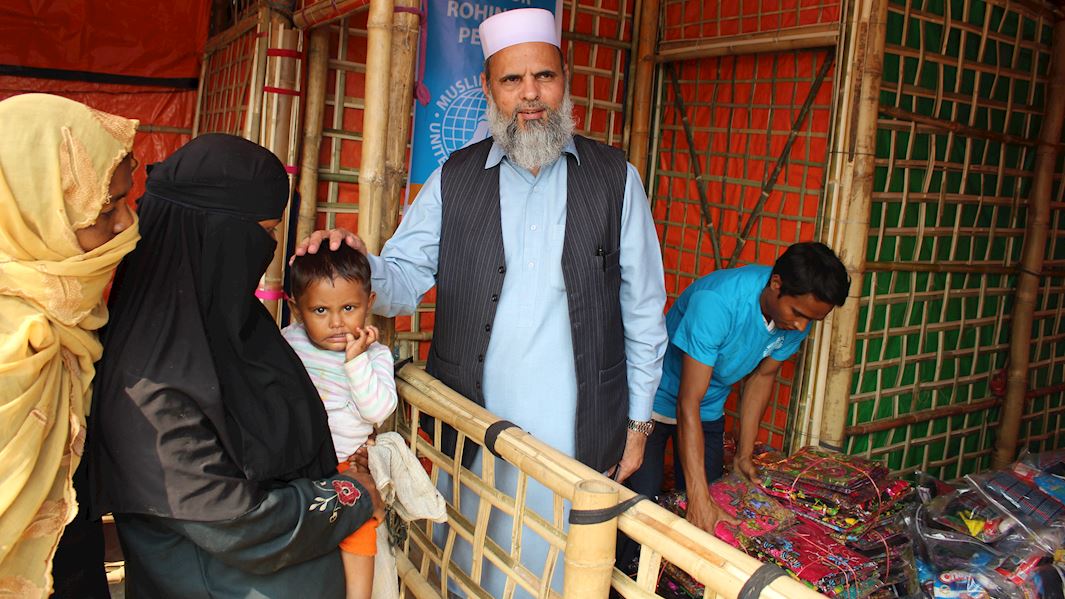 In the first week in January 2018, a team from Muslim Hands, led by Chairman Syed Lakhte Hassanain, visited Bangladesh to distribute aid and see for themselves what life is like for the Rohingya refugees living in the camps.
Our in-house Mufti, Muhammad Ismail, took time to share with us the experiences and impressions which stayed with him after this visit.
'We went to meet refugees in Cox's Bazar, Balukhali Camp One. There is a huge number of people. We were told there were 22,000 families, over 120,000 individuals and, throughout all of the camps, up to 1 million registered overall'.
'It is one of the biggest crises in the world today and the world community needs to pay attention'.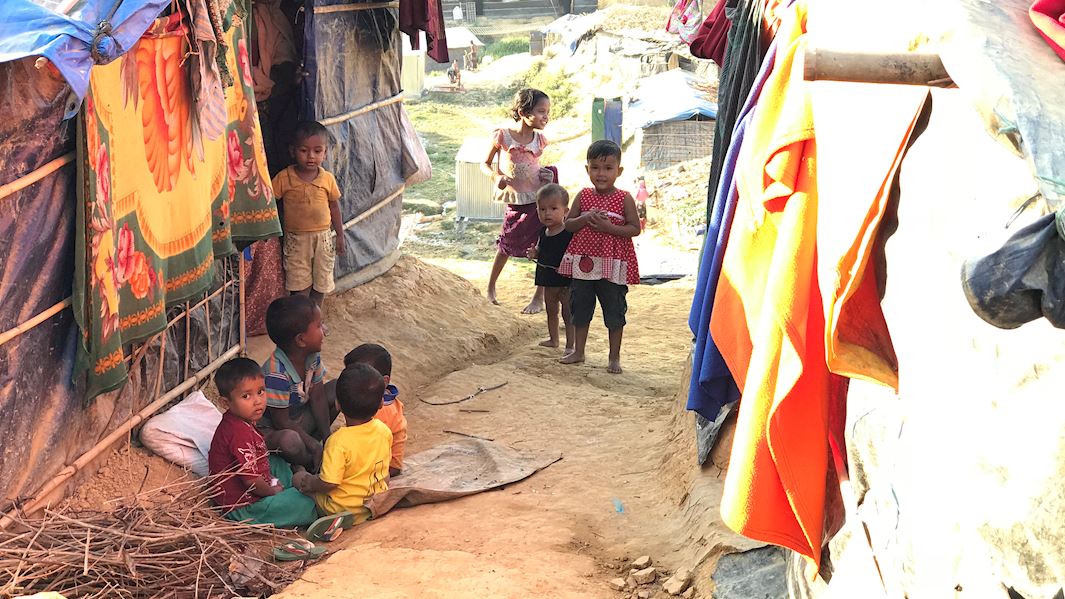 They met with many members of the community and heard countless harrowing accounts of the awful persecution that forced the Rohingya to flee their homes.
'As far as tragedy is concerned, it has touched everyone. We spoke to the adults about the children around - this one had no mum, this one had no family, this one had no father. Every family is hurt, every family is victimised'.
'The Imams told us that in many instances mobs would come, put the people in the houses, lock them up and burn them. Throw the children in the wells. All kinds of abuse were committed'.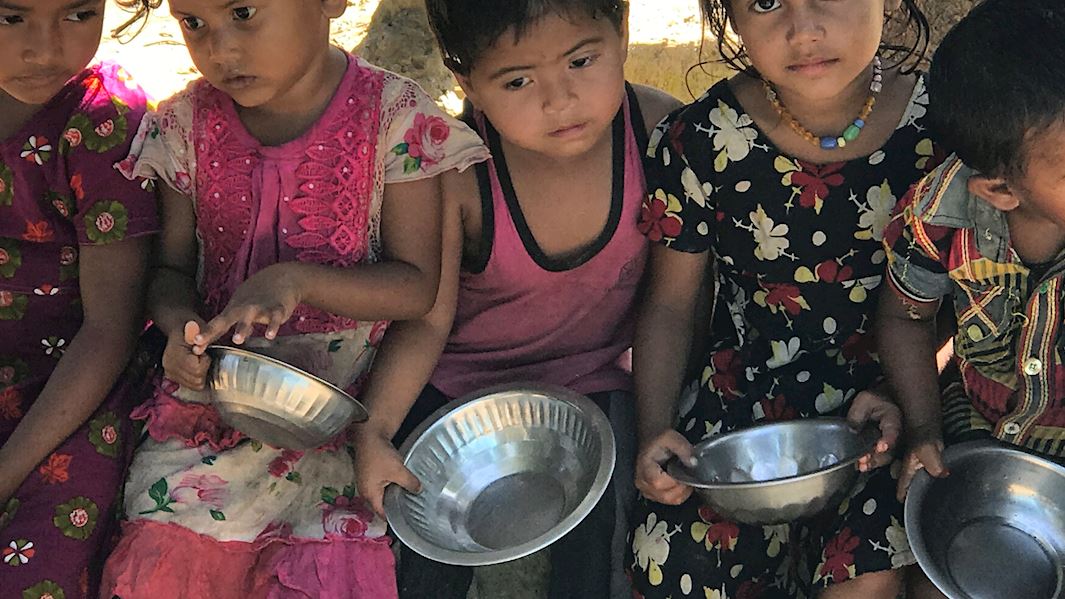 In the face of such desperate need the team took part in distributing aid amongst the refugees.
'We distributed children's clothes and hygiene packs because the Relief Commissioner of Cox's Bazar told us that was much needed. In reality everything is important, the refugees need everything. There is nothing they can store and hold'.
One of the most affecting aspects of the visit was the situation of the children in these overcrowded camps.
'Children, when I saw them were walking barefoot, small children had no nappies. Many children had only one shirt, many were without clothes. They had nothing to play with and there is no school or educational activities in the camps. If the children had toys they'd have something to occupy their minds and pass the time'.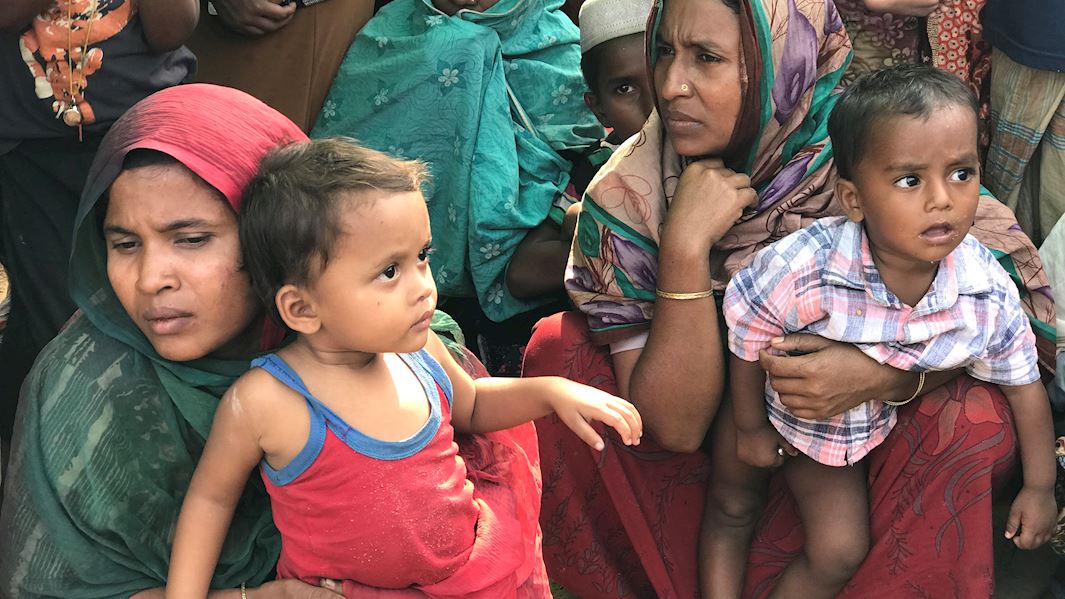 The camps themselves are cramped, overcrowded and in a sorry condition. 
'The shacks are like a shanty town, the spaces between them, drains. They all sleep on the ground on mats with just a blanket to cover them. Drainage is bad and it certainly needs improvement or waterborne diseases can break out'.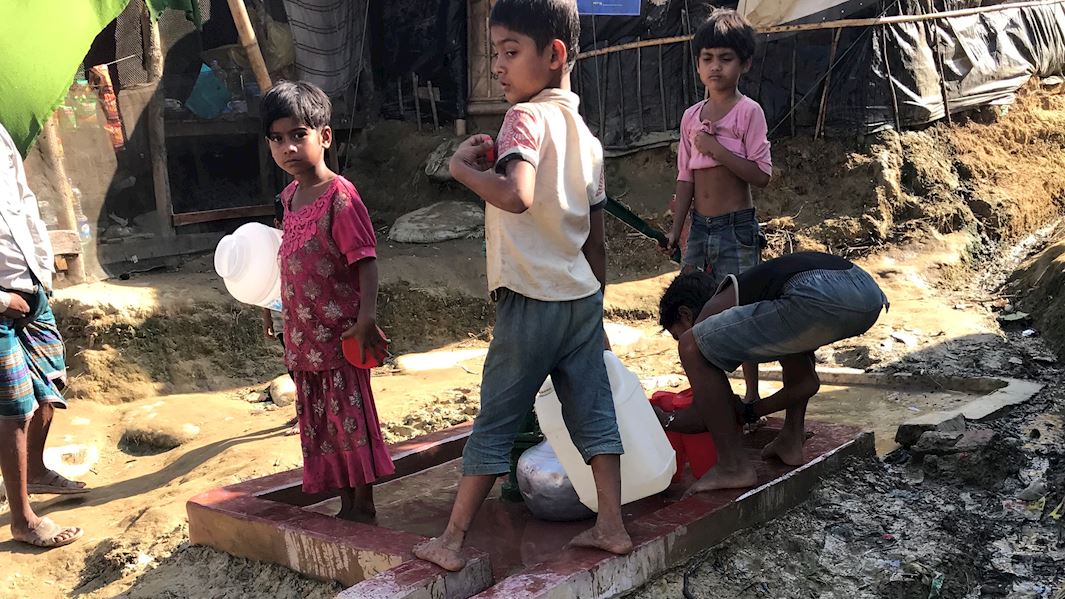 Thanks to the support of our generous donors, Muslim Hands is there to provide aid to these desperate people.
'We plan to supply food items, clothes, hygiene packs, solar street lights, walking sticks for the elderly. Mosquito nets are in dire need when the summer humidity comes'.
'Muslim Hands' big well holds 5,000 litres and 6,000 people benefit from it daily for drinking and washing. We will build more of these'.
As for the future, what might it hold for the Rohingya people? 
'In the current circumstances we can have no strong hopes that these people will be returned safely to their home country. Our duty as individuals and charities and governments is to provide for them where they are, to make their life a little easier with whatever we can do and provide for their needs'.
With your help we can continue providing for the Rohingya refugees. Donate now to our Rohingya Emergency Appeal. Give whatever you can.
Muslim Hands is an award-winning charity, established in 1993 to provide emergency relief and tackle the root causes of poverty. Learn more about our Rohingya projects, including building shelters, running a children's centre and providing medical care.
---
Facebook

Twitter

Email This