06 March 2018
Feeding the Starving People of Ghouta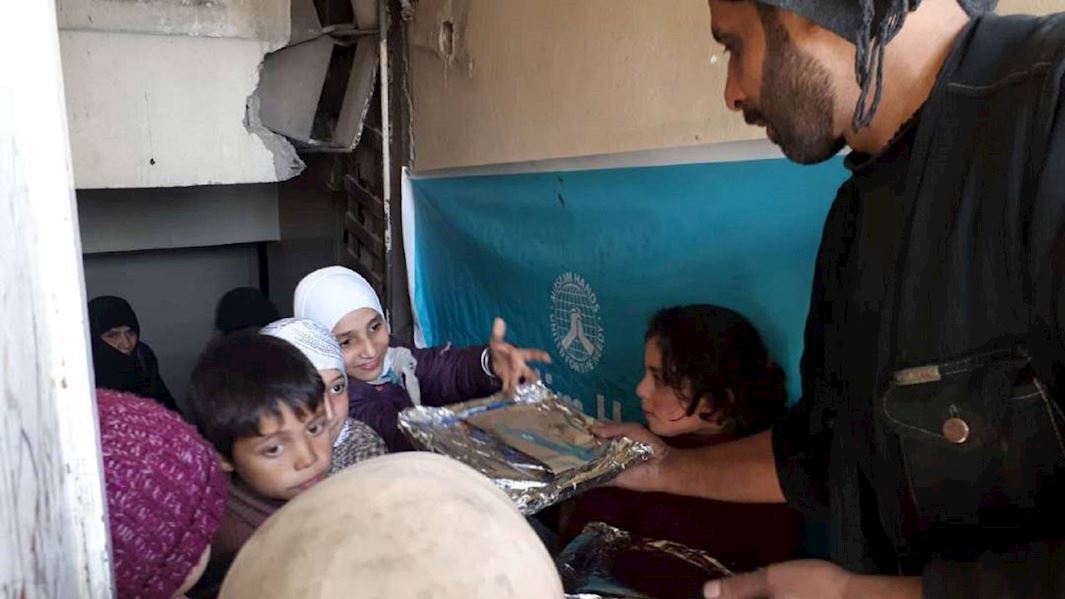 Thanks to your incredible response, Muslim Hands has been delivering aid to people caught up in the horrifying bombardment of Ghouta, Syria.
Just last night, our teams served 500 hot meals to people in shelters in Douma and Saqba, Eastern Ghouta, where people are trapped, unable to escape or find food. This is only the beginning of our response, we must remain with the people of Ghouta for as long as possible, bringing the vital food and medical aid they so desperately need. 
Thanks to the huge effort and incredible dedication of our team in Syria, we are managing to reach the civilians of war-torn Ghouta at a time when even the UN has had to withdraw its aid convoy due to the intense bombing. This means we need to reach as many people as we possibly can with a lifeline in this time of extreme hardship. Without food and first aid supplies people will die - the longer they have to wait for help the more critical their situation becomes.
Your support is saving lives right now.




Since the aerial assault on this region intensified just two weeks ago, around 700 civilians have been killed. Just yesterday the assault grew even more fierce and the situation of the innocent families caught in the crossfire is getting worse and worse.
Children in their many thousands are starving and afraid.
With your help we can reach more and more people, bringing hope into the midst of horror. 
Donate to our Syria Crisis Appeal now and give a lifeline to a starving child.
---
Facebook

Twitter

Email This