29 March 2019
Motherkind Clinic: A Thousand Different Stories

Our Motherkind Clinic in Kabul is helping women and infants every single day, yet the touching stories which unfold there, remain largely unheard. Your support allows us to provide patients with life-saving care, and we want to share these success stories with you. With that in mind, we've uncovered this gem from our archives - a personal account from Zimarina Sarwar, a former MH copywriter who visited the Kabul clinic. Just in time for Mother's Day!
Sometimes, from the most horrific tragedies stem beautiful things.
In Kabul, when ISAF military forces misfired an explosive device during training, six boys from the local neighbourhood paid with their lives. As their bodies were carried back to their panicked families, the elected elders of the community convened to make sense of what had happened.
Sitting down with those responsible, the military asked the families of the six boys what they wanted as compensation. The usual payment for the inconvenience of dead civilians- no less children- is a mere $50 for the family of the deceased.
This time it was different. The community of Puleh Charkhi were not interested in yet more blood money. They asked the military to use available land to build a secondary school, a clinic and a mosque for everybody to benefit from. And ISAF carried out the request.
Both the school and mosque became operational almost immediately, but the clinic was left as an empty building. Where were locals supposed to unearth doctors, medication, equipment and everything required to help the sick?
Then came 2011 and the beginning of the Motherkind Clinic – a facility dedicated to caring for maternal and infant health. In a country where 1 in 11 women were dying due to childbirth, there were few things more desperately needed.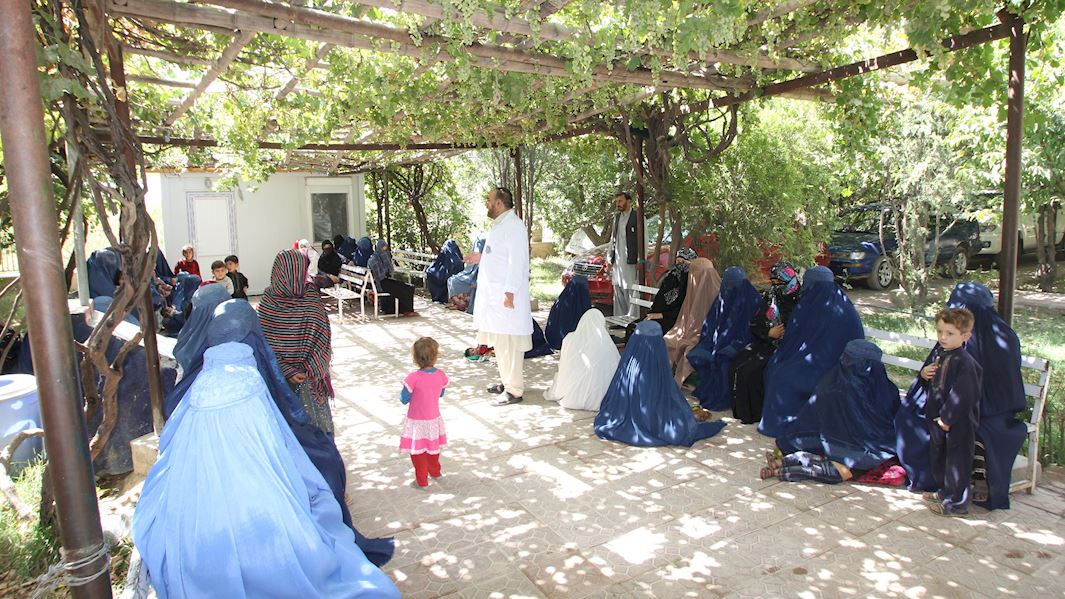 Walking towards the clinic, the first noise which greets you is the clamour of women trying to contain unsettled babies in the custom-made shelter which serves as a waiting area. Mothers and babies gather from 5:00am at the clinic to be registered. Each woman is issued with her own record card to keep a record of her treatment. By 8:00am, the doors are closed, and women begin to be seen.
Between 100-150 women daily come for a variety of the free services on offer, including blood screening, ultrasounds, a doctor on site for any more complicated health ailments and access to an immaculately organised pharmacy where necessary medications can be collected within 15 minutes. For infants is a vaccination service which immunises babies against the nine most common killers in Afghanistan. Preventable diseases still plague communities without access to such interventions.
Sterile and secure, all medical material is kept in storage units where staff account for every item used. All those who work at Motherkind take pride in the work they do, and wastage of resources is something unheard of here.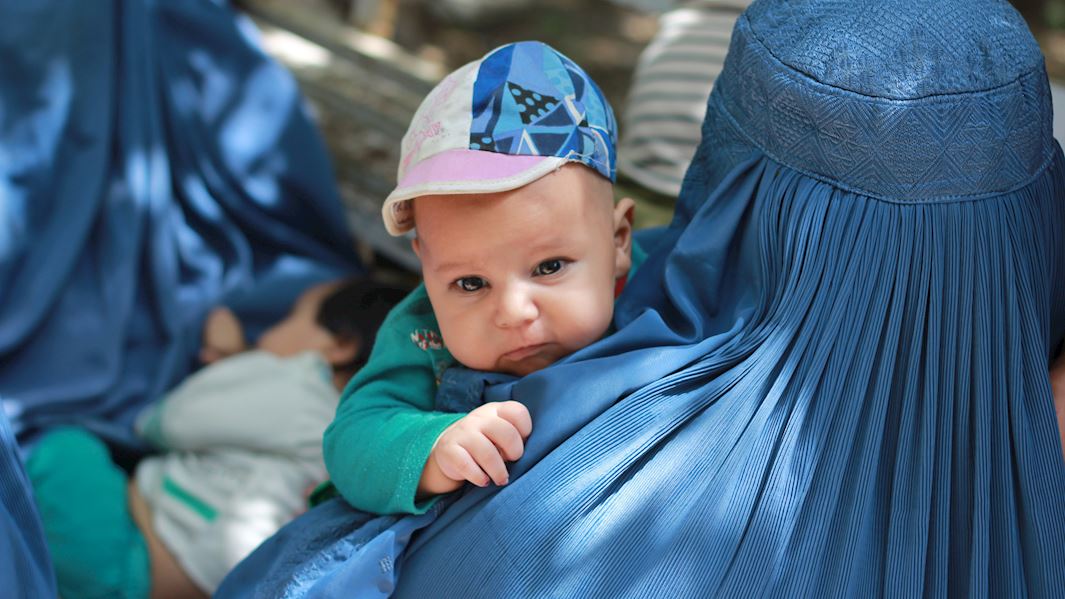 Motherkind have delivered over 40 babies and- through the grace of God- all have been low-risk natural deliveries, with mothers and babies being discharged in full health. In the labour room is a new ultrasound machine, a bed and facilities for labouring women. A stand with gas and air (a common pain relief method during labour in the UK) inhabits one corner of the room. When I enquire how often it is used, the midwife laughs and says it has yet to be even taken out of its packaging. 'Afghan women are made of stronger stuff,' she says when she sees the surprise on my face. The last delivery was a few days ago- when the midwife stayed hours after her official shift ended to make sure the woman delivered her baby in safety and comfort.
A circumcision service even exists for new born baby boys. All mothers of sons have taken this up with enthusiasm, since the cost of a private procedure starts from $50. As I was shown the equipment used and infection control was being explained, a mother of four boys entered. Her sons were aged nine, six, four and one, and she had never been able to afford to circumcise them. She was relieved to hear the on-site doctor would carry the procedure out for her free of charge and said the strain of almost 10 years had been lifted from her upon hearing those words.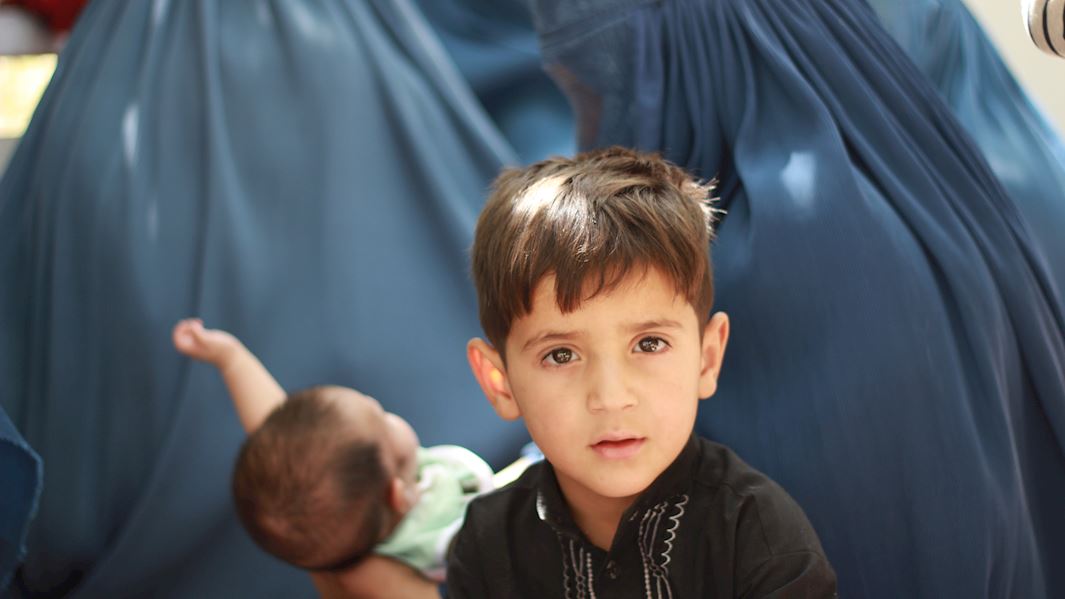 In the laboratory, where blood samples are tested for infection and diseases, a woman sits with her six children. Slightly puzzled, I ask her what she has come for. She replies 'HIV' – as I'm wondering whether my native language skills have failed me, the lab technician nods solemnly to confirm her condition.
When I ask her for her story, I almost don't know how to react. Her husband- now deceased- spent two years working abroad in Dubai while she stayed behind in Afghanistan. Unbeknownst to her, when he returned home to his family, he infected her with his newly-acquired disease. 'He got it from…' her voice trails off. Some sentences don't need to be finished. While having post-natal blood tests and complaining to the doctors of fatigue, she had a comprehensive blood test which revealed she was HIV positive. Her husband had passed away of the disease a year prior. All six of her children were now being tested for it.
Just before we leave the room, the stifling atmosphere is broken with paper results and the lab technician jubilantly declaring, 'All praise is to God, your children are all negative!' The mother's expression is one of wide-eyed disbelief as she stares down at her children, who are completely oblivious to the fate they have been saved from.
And so, a thousand different stories from a thousand different households play out daily at the Motherkind Clinic. There are tales of woe just as there are tales of joy, and every spectrum of emotion in between. Throughout it all, the clinic's staff work tirelessly, hoping that every day they toil in this humble clinic is a day of relief for their patients – families who so desperately need relief in a country which so rarely enjoys it.
---
Facebook

Twitter

Email This