11 August 2020
The Lebanon Emergency Explained

On Tuesday 4th August, a massive building explosion in Beirut port killed at least 220 people and injured at least 6,000 more. Over 100 people are still missing. Emergency workers are searching for victims in the rubble and the death toll is expected to rise.
This devastating tragedy has so far led to up to 300,000 people losing their homes, as well as the destruction of three hospitals and the damage of two more.
The explosion would have been a crisis in any city. The loss of lives would have been tragic in any place. But for the people of Lebanon, it is even more devastating, because it is the latest crisis to strike a country already struggling and enduring far too much hardship.
The people of Lebanon have already been coping with the damage of conflict, an influx of refugees, an economic crisis and widespread poverty.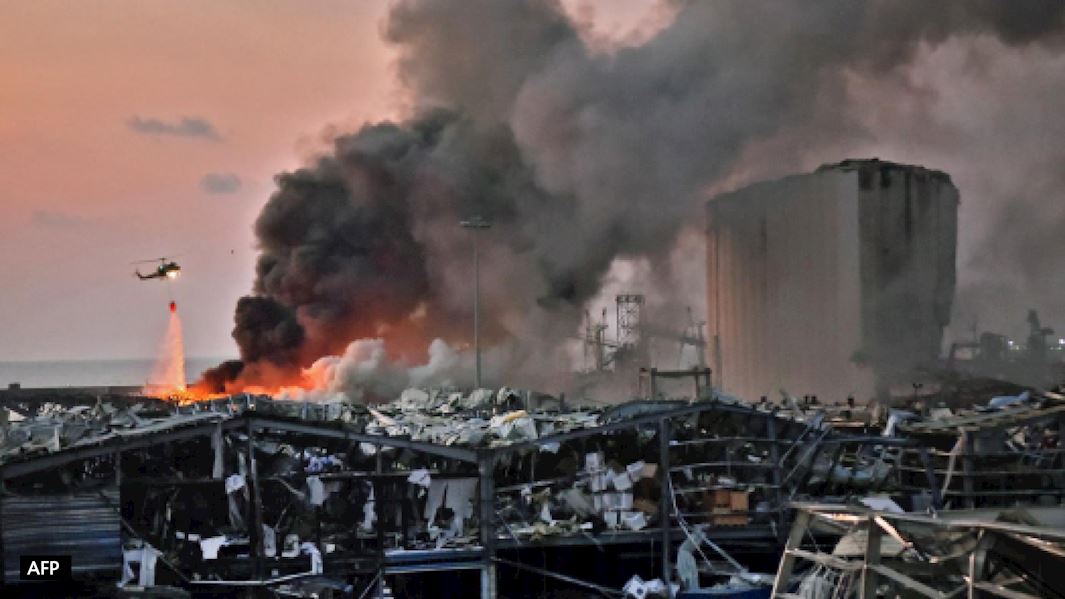 To understand the Beirut explosion fully, it is necessary to learn a little about the history of Lebanon and the problems it has faced over the years. This article is a quick summary of the situation in Lebanon before the catastrophe, and the consequences of the explosion so far.
The economic crisis in Lebanon
In recent months, supermarkets in Lebanon have stopped putting price tags on food items, because the price is increasing every day. The price of staple foods like cereal has doubled in Lebanon, and supermarkets have begun rationing essential items.
Experts have been warning that Lebanon is going into hyperinflation, with at least a 500% increase in inflation rates year-on-year. At the start of this year, a third of Lebanese people were living below the poverty line. As the country struggled to cope with coronavirus pandemic, the financial crisis only worsened.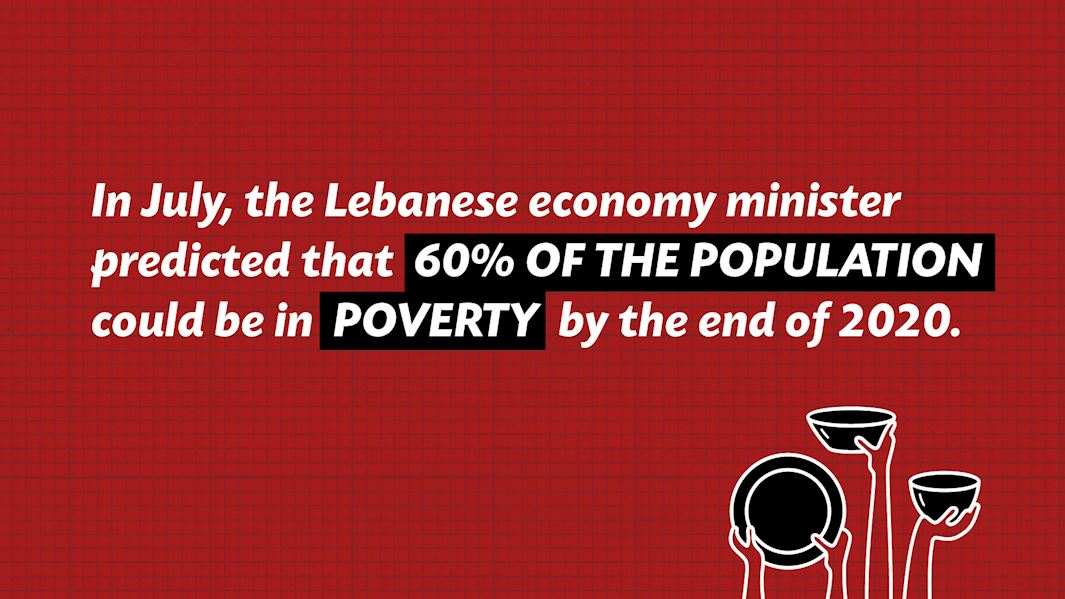 The coronavirus pandemic has pushed people deeper into poverty. Businesses have been forced to lay off staff and families have stopped buying meat, fruit and vegetables. It is a struggle to even afford bread in Lebanon.
As well as widespread food shortages, there is also a lack of safe drinking water, as well as daily power cuts, limited healthcare, and some of the world's worst internet connections.
The explosion at Beirut port has compounded the financial hardship people are facing.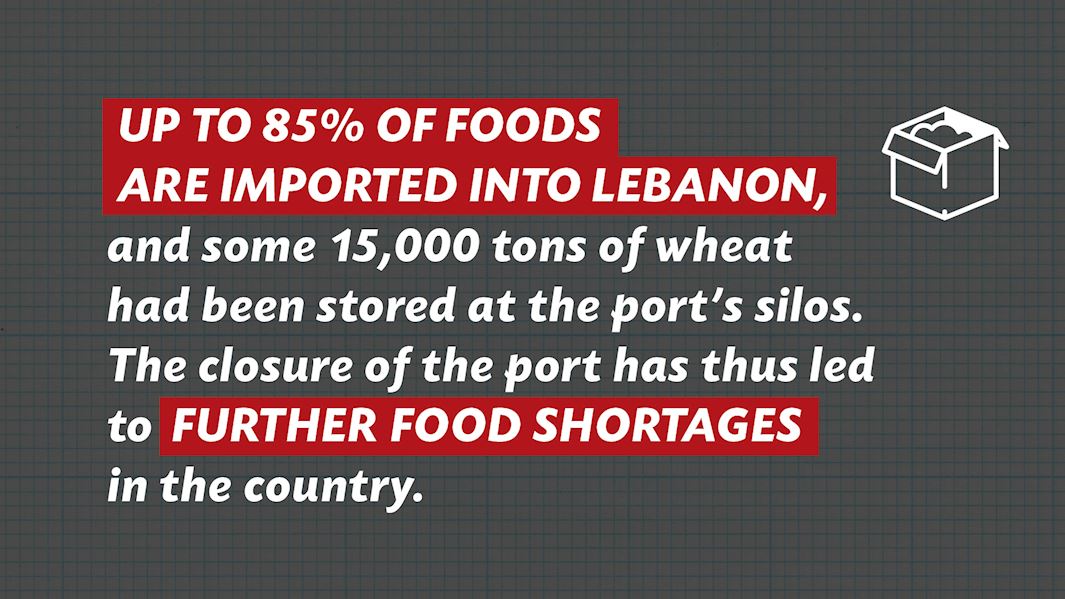 A country damaged by conflicts
In addition to economic crisis, Lebanon has been damaged by many conflicts over the years. These include:
The Lebanese Civil War, from 1975 to 1990, during which around 150,000 people were killed and another 100,000 people were permanently handicapped from injuries. Around a fifth of the population were displaced from their homes. After the war, Lebanon was temporarily occupied by Syria.
In 1982, during the above civil war, Lebanon was also invaded by Israel, during which Beirut was temporarily besieged and southern Lebanon was occupied by Israel.
In 2006, there was another war between Israel and Lebanon, which has been called the Second Lebanon War, the Israel-Hezbollah War, and the July War. As well as being imposed with a naval blockade, some infrastructure in Lebanon was also damaged, including irrigation canals and an airport in Beirut.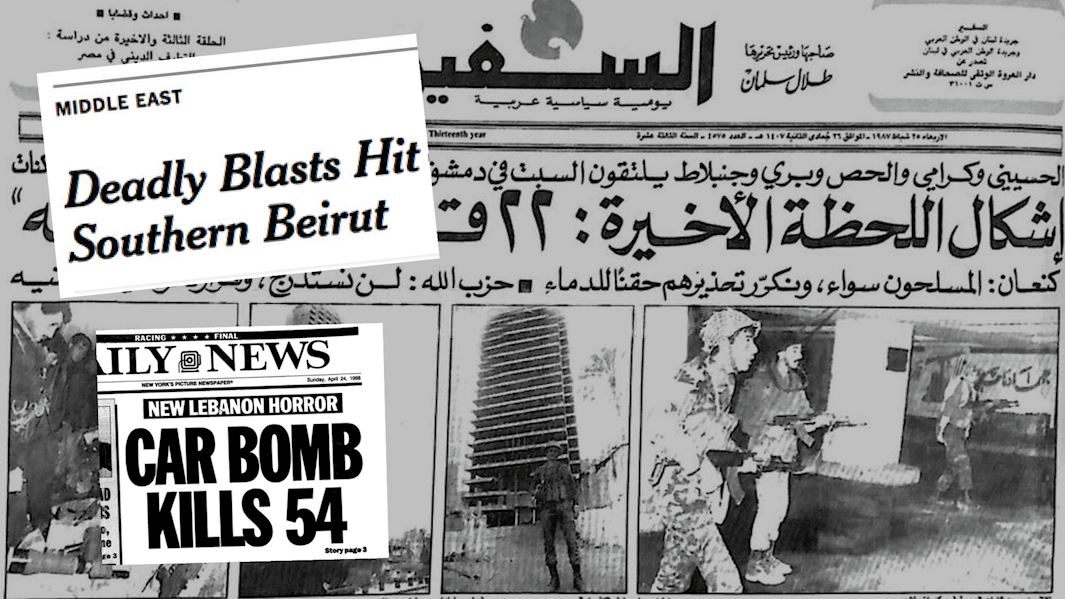 In 2007, there was an internal conflict in Lebanon, as fighting broke out between the Lebanese army and Fatah al-Islam. Most of the conflict took place in Nahr al-Bared, a UN Palestinian refugee camp near Tripoli, but there were also clashes in southern Lebanon, as well as bombings in and around Beirut. During this conflict, many of the refugees at Nahr al-Bared fled to other parts of Lebanon.
In 2008, another conflict took place in Beirut, which nearly drove Lebanon into civil war again. It involved street battles between pro-government and Hezbollah opposition militias. Clashes also spread to other parts of the country.
Finally, between 2011 and 2017, fighting from the Syrian Civil War repeatedly spilled over onto Lebanese soil.
Welcoming refugees into Lebanon
Despite these conflicts and despite economic problems, Lebanon has welcomed around 1.7 million refugees over the years. Most of them are from Syria and Palestine. As well as Palestinian refugee camps, there are also Syrian informal tented settlements, as well as refugees renting in cities and rural areas.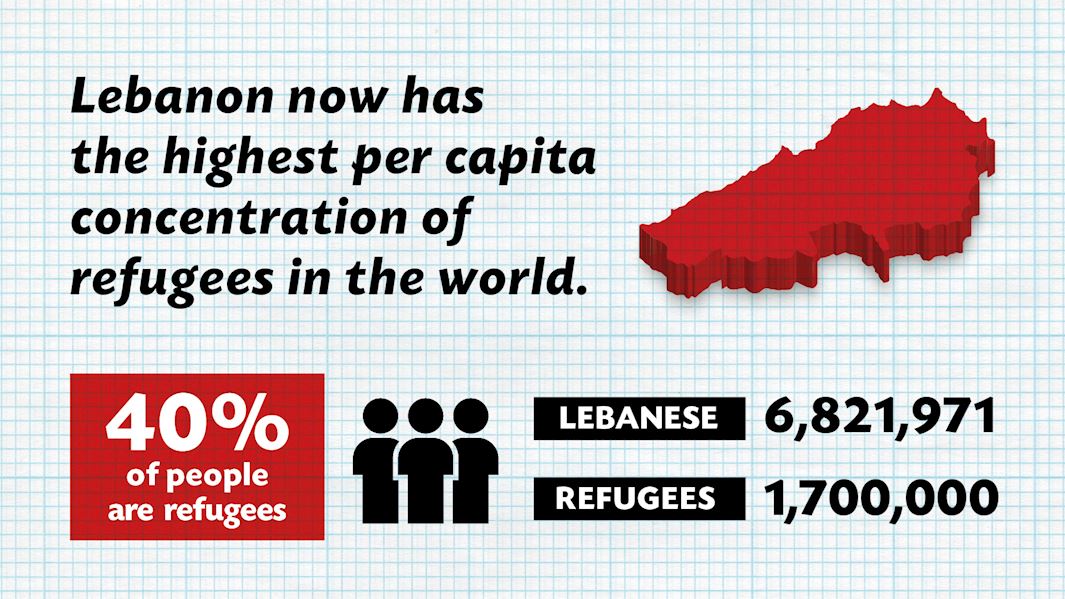 The total estimated cost of the Syrian crisis to Lebanon's economy was 7.5 billion US dollars by the end of 2014.
Of course, impoverished Lebanese families have been most impacted by this influx of refugees. As the economy has worsened, both host communities and refugee families have been struggling to cope with widespread poverty.
It is commendable that, in spite of the difficulties, Lebanon has welcomed so many Syrian families, especially considering it is already hosting three generations of Palestinian refugees.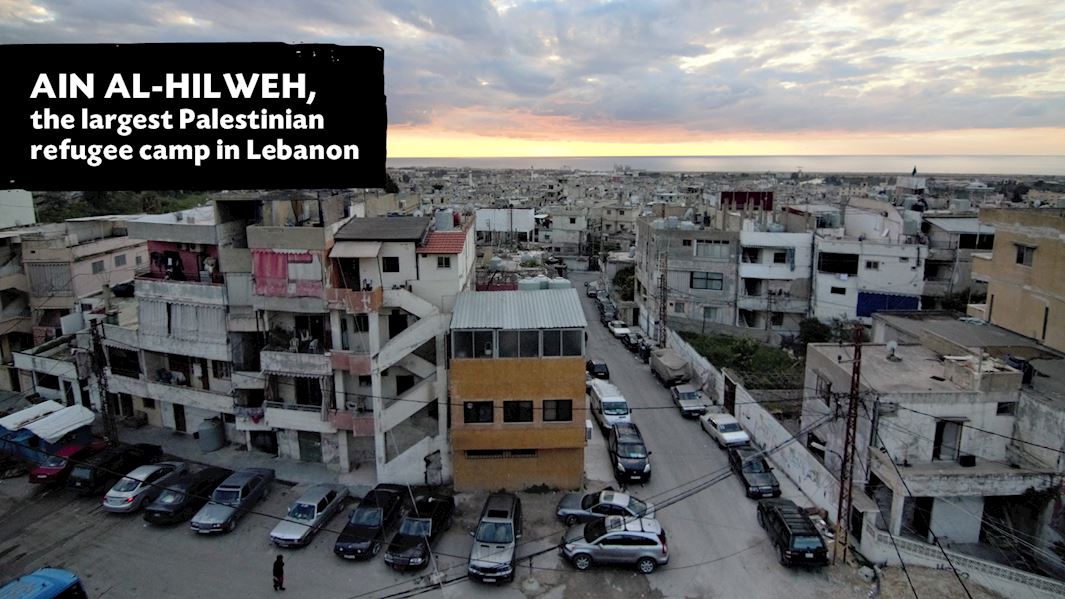 Reactions to the Beirut explosion
Although coronavirus brought a temporary halt to many protests, it also made it clearer that Lebanon's social welfare system is inadequate to support the vulnerable. The worsening economy triggered further unrest. In April, a young man was shot dead by soldiers during a violent protest in Tripoli and several banks were set ablaze.
The final straw which pushed the Lebanese people to the brink was the explosion at Beirut port.
Although it is unknown how the detonation began, the force of the explosion was intensified by 2,750 tonnes of ammonium nitrate, which were stored in Beirut port. People are furious that this potentially explosive material was kept inside a warehouse without any safety measures for more than six years, so close to the centre of the city.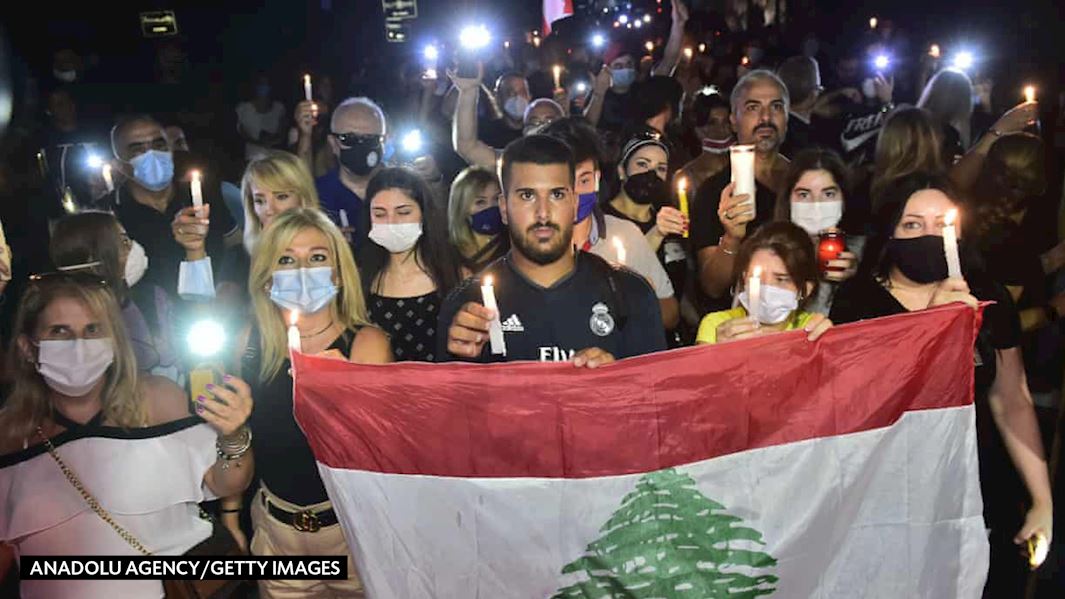 Following increasing pressure from protests demanding political change, the entire Lebanese government has now resigned.
The consequences of the explosion
As mentioned before, the devastation at Beirut port will have huge long-term repercussions for the people of Lebanon.
It has led to further food shortages in a country already grappling with economic crisis. Half of the medical supplies that were stored in that facility are destroyed, as well as six months' worth of food, especially wheat. For a country so reliant on imports, the destruction of one of its ports is a catastrophe.
In the short-term, Beirut is experiencing blackouts, with many people unable to access water or electricity. Our partners on the ground have described it as being 'like a total desert'.
As this article has made clear, Lebanon will be unable to recover from this disaster alone. It will be reliant on international aid to cope with people's immediate and most pressing needs, and to rebuild everything that has been destroyed.
The people of Lebanon have already suffered so much. They need us to reach out to them in their hour of need.
Our partners are on the ground are responding to this devastating crisis by distributing emergency packs to the most vulnerable. Learn more about our work in Lebanon and how you can help.
---
Facebook

Twitter

Email This