24 May 2021
Ramadan 2021: How You Trusted Allah, Held Onto Hope and Saved Lives!

Ma sha Allah, your generosity led to a record-breaking Ramadan at Muslim Hands! You truly followed the Sunnah of the Prophet (saw), who was 'more generous than a nourishing wind' in this blessed month. [Bukhari]
On behalf of the team at Muslim Hands, we would like to say a huge JAZAKUM-ALLAHU KHAIRAN to you! Your Zakat and Sadaqah is already saving lives across the globe and it will continue to provide emergency relief and fund long-term projects for years to come, in sha Allah!
Funds are still coming in, but so far you have given a staggering £11.6 million to those in need! SubhanAllah, here are just a few of the ways your amazing generosity is making a difference:
1. Feeding those in need
This Ramadan, you gave more than 3.1 million sahur and iftar meals in over 20 locations! You sent Ramadan Food Parcels to impoverished families in Somalia, refugees in Lebanon, war-torn communities in Yemen and so much more. Many of you walked for the Children of War, raising awareness about hunger and malnutrition while sending them food to nourish them in Ramadan.
In addition to this, you honoured the caretakers of Masjid Al-Aqsa by providing cooked meals at Al-Aqsa in this blessed month. You also sent Zakat to 869 needy families in Jerusalem so they could purchase food and other essentials for themselves.
Even though Ramadan is over, your generous donations are still supplying food across the globe!
You gave around 17 million loaves to our Blessed Bakeries in Yemen and Syria, which will nourish thousands of orphans, widows and disabled people for many months to come. You also gave to the Gaza Fund and your donations are going towards food and other essentials for vulnerable families on the ground.
Moreover, you set up so many sustainable food and livelihood projects this Ramadan! From giving over 5,700 olive trees to Palestine, to providing over 600 chickens to impoverished families, you are giving people are hand-up beyond Ramadan, allowing them to provide for themselves and their families. Your donations will ultimately make them healthier and more self-sufficient and give them the opportunity to break the cycle of poverty!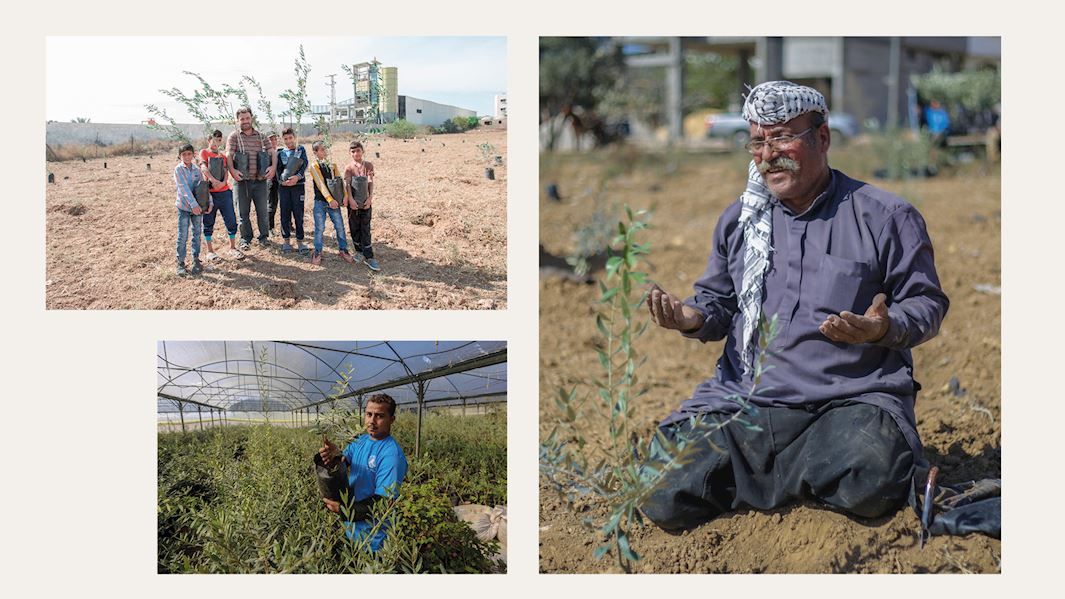 Allah (swt) mentions the people who give food to others in the Qur'an, describing their reward in powerful words:
'So Allah will protect them from the evil of that Day and give them radiance and happiness. And He will reward them, for what they had patiently endured, with a Garden and clothes of silk. Reclining therein on adorned couches, they will not see therein any (burning) sun or (freezing) cold. And the shade of the Garden will come low over them, and its bunches (of fruit) will hang low (i.e. within reach)'. [The Noble Qur'an, 11-14]
We pray that the food you have given leads you to Allah's Garden and the radiance and happiness of His rewards, amin!
2. Taking care of orphans and widows
Alhamdulillah, you sponsored over 1,350 orphans this Ramadan, providing them with nutritious food, education and medical check-ups. Every orphan sponsorship represents stability, security and the chance for a child to fulfil their potential and build a better future for themselves!
This Ramadan, for the first time, you sponsored orphans in Yemen and Somalia, taking care of some of the most vulnerable children in the world. As mentioned before, you also gave generously to our bread factories in Yemen and Syria, which prioritise orphans, widows and disabled people when distributing bread.
Moreover, you built 372 homes for displaced families in northern Syria, many of which will shelter widows and orphans. These houses are a beautiful Sadaqah Jariyah which will allow them to live in safety and dignity, in sha Allah!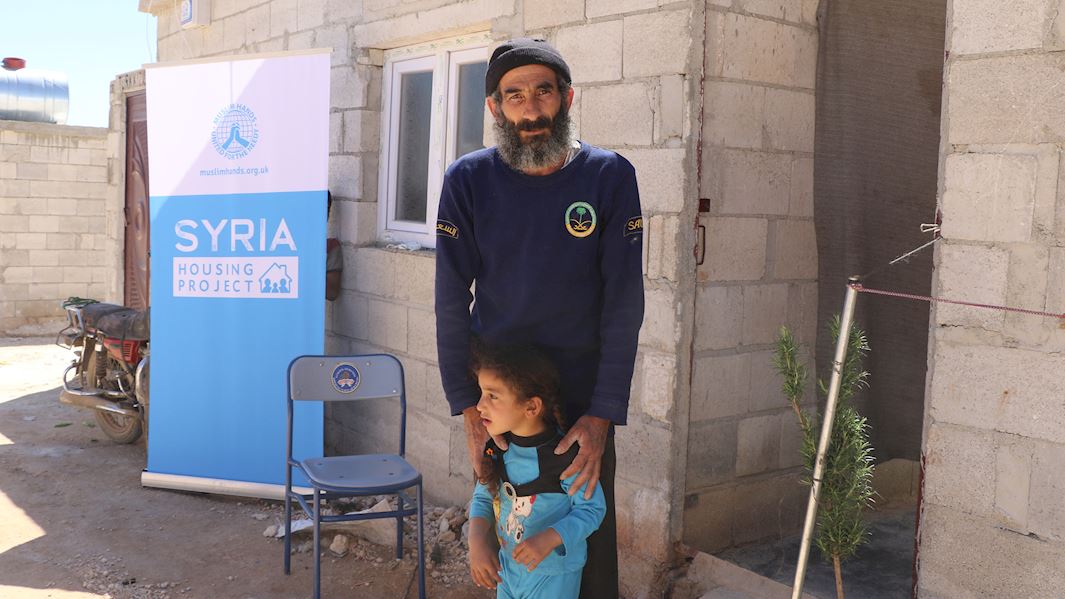 The Prophet (saw) said, 'I and the one who cares for an orphan will be together in Paradise like this', and he (saw) held his two fingers together to illustrate. [Bukhari]
We pray that your compassion to orphans will bring you closer to the Prophet's side in Jannah, amin!
3. Providing safe water
The Messenger of Allah (saw) was asked, "Which charity is best?" He replied, "[Providing] water". [Abu Dawud]
There are two major ways you gave the best charity this Ramadan:
Firstly, you gave water for life to 1.6 million people in Yemen, by helping us rehabilitate major infrastructure in Aden. This is our biggest water project ever and an incredible Sadaqah Jariyah! We aim to have completed this life-saving project by July 2021 (you can learn more here).
Secondly, you provided clean water to over 200,000 people by building Tube Wells, Dig-a-Wells and Community Wells around the world! Safe drinking water is the ultimate gift, bringing communities back to life through an amazing Sadaqah Jariyah chain reaction. It leads to less waterborne illnesses, more children in school, more women in jobs, healthier livestock, improved agriculture and sustainable livelihoods.
We pray you reap these rewards for generations to come, Amin!
Jazakum-Allahu khair!
The Prophet (saw) said, 'He who does not thank the people is not thankful to Allah'. [Abu Dawud]
On behalf of our worldwide teams and all the people you're helping - thank you! Your support has allowed us to help even more people with life-saving relief and life-transforming projects, alhamdulillah!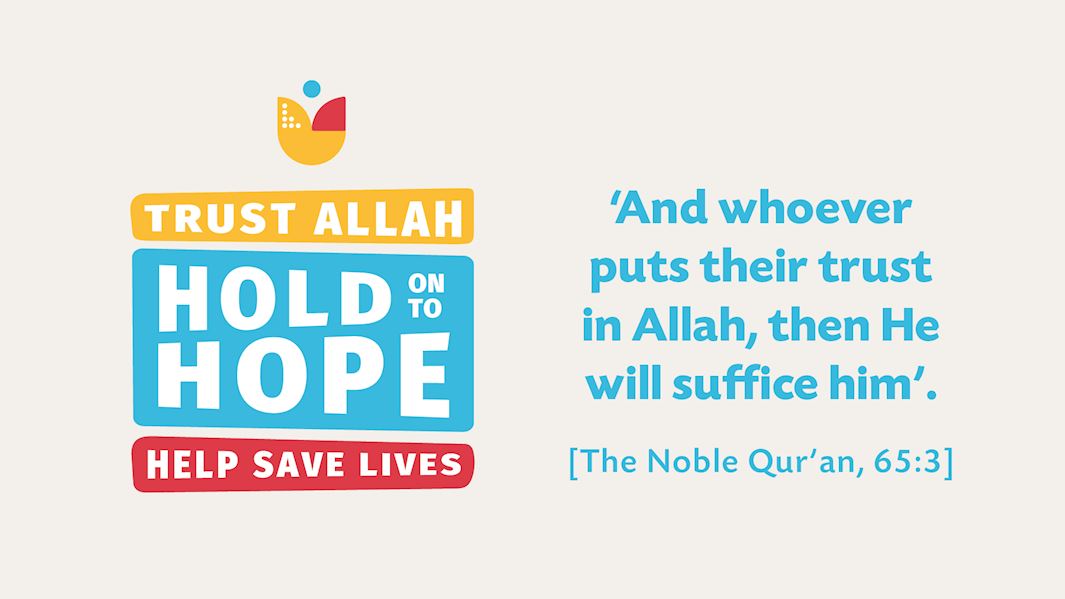 SubhanAllah, your incredible generosity truly showed that we are a community who trust Allah and hold onto hope this Ramadan! May Allah accept your intentions, put barakah in your efforts and multiply your rewards many times over, Amin!
---
Facebook

Twitter

Email This