14 April 2022
Explained: Providing Bread from the Afrin Mega-Factory
As you may know, in January 2022, Muslim Hands opened a bread factory in Afrin, northern Syria, to serve displaced families living in camps. While our bread factories in Yemen provide around 10,000 loaves of bread every day, the project in Afrin is a 'mega-factory', baking a staggering 50,000 loaves of daily bread.
This article will explain how the factory works and who it is helping, including sharing stories which our UK team collected on our trip in February. We will also discuss why the project is so important, what our plans are in Ramadan 2022 and beyond and how you can help us bring these plans to life.
One: Introducing the Afrin mega-factory
Located in northern Syria, Afrin has seen a huge influx of displaced Syrian families who seeking safety. Living in camps in and around Afrin, they are dependent on humanitarian aid for food, shelter and other essentials.
There was already a bread factory in the region, but it had fallen out of use during the conflict. Our team renovated the factory and brought it back to life - it is now functioning seven days a week, at a maximum capacity of over 52,800 loaves of bread per day.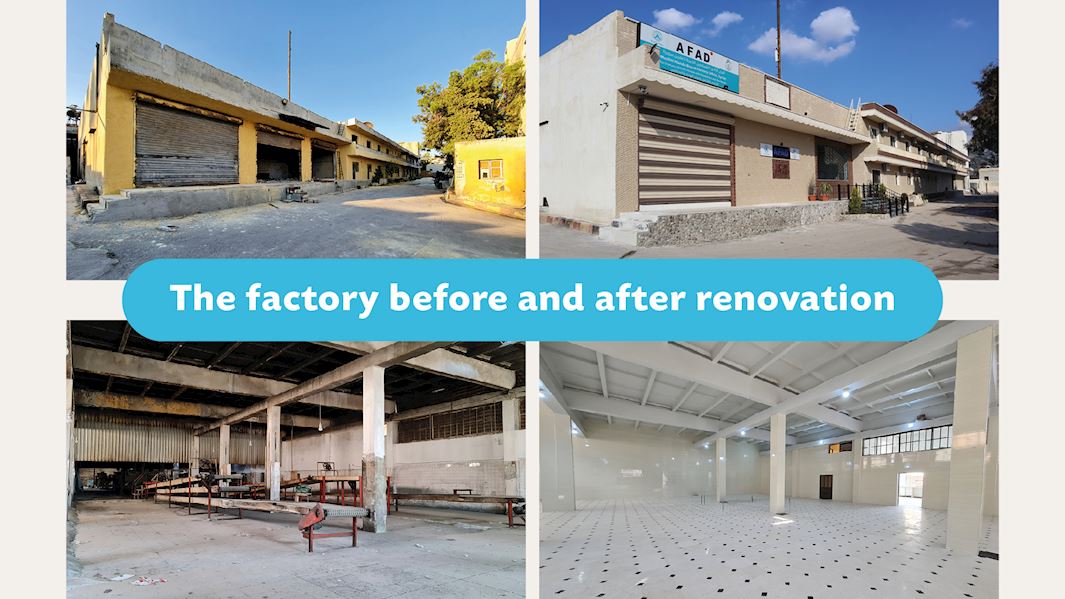 Along with renovating the bread factory, we also allocated three vehicles to it, so employees can distribute bread to the 136 camps in and around Afrin. Every person receives two loaves of bread, so a family usually receives 8-16 loaves of bread depending on how big the family is.
To cater to the massive demand in the area, four tonnes of flour are used every day, with each loaf weighing 100 grams of dough. (The finished bread weighs 80-85 grams). Flour is a precious commodity due to skyrocketing prices in Syria since the conflict began. Any 'waste' bread which is made during the baking process is given to animals, ensuring that even scraps are not thrown away.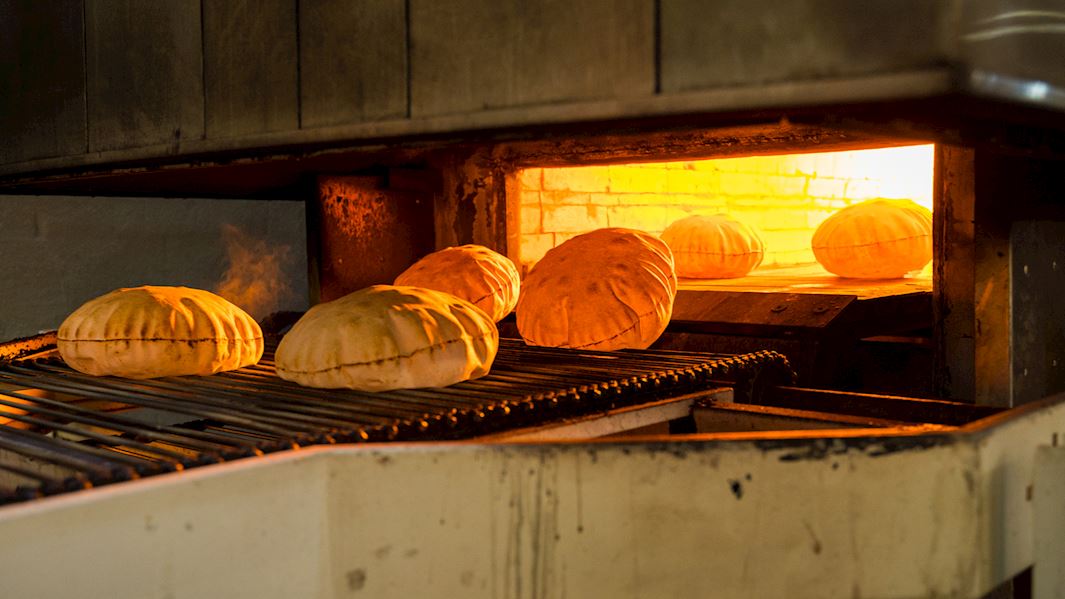 Currently, the factory is open from 2am to 2pm six days a week. We employ 16 people to run the mega-factory and distribute bread - all of them are displaced Syrians who left their homes and livelihoods behind to survive. Employing people from the local community gives a sense of normalcy and stability to families in the midst of conflict.
Two: Who is the factory helping?
We run five bread factories in Yemen and one mega-factory in Afrin - and all of them prioritise feeding orphans, widows and people with disabilities. With widespread food shortages in both countries, we also distribute Emergency Food Parcels to families who have nowhere to turn; but the bread factories are solely for widow-led families or people with disabilities. (According to the UN, 80% of displaced people are women and children, while 46,000 people are reported to have special needs).
In February 2022, our UK team visited Afrin in February to meet the people who benefit from the mega-factory and see the impact of your donations.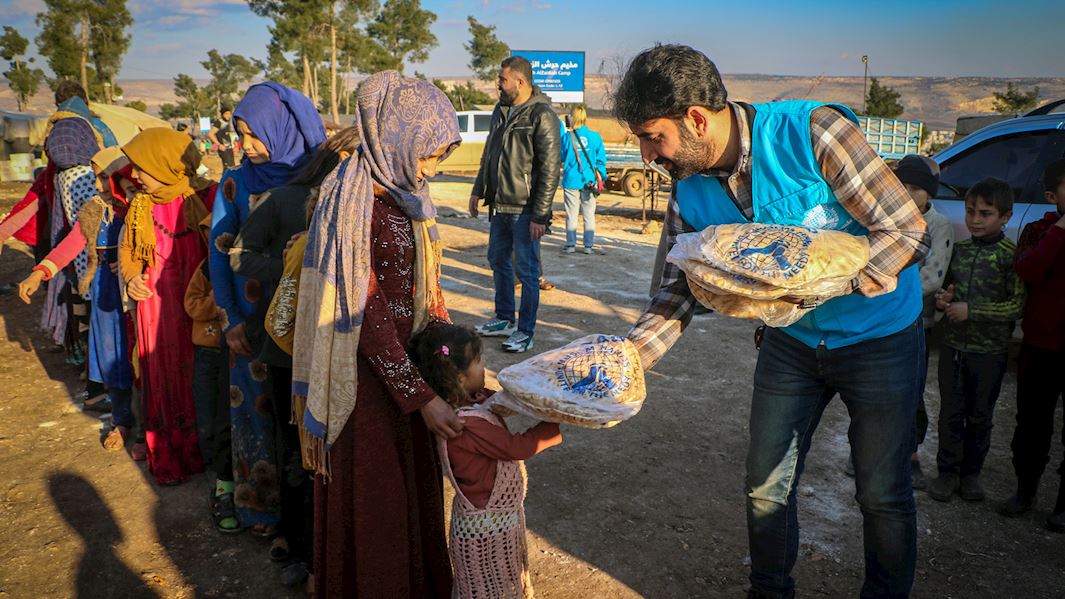 Among them was Ahman, a disabled father who lives in a tent with his wife and five children. The family fled Idlib in 2019, when their entire neighbourhood was destroyed. Ahman told us that he was one of the last people to leave; his family didn't want to give up their home and their life. 'Alhamdulillah, we had everything', he said.
Ahman lost his foot in a bombing and is unable to work. He said the fate of his old neighbours is the same: their homes and livelihoods were devastated. They came to Afrin for safety, but they are now completely dependent on humanitarian aid.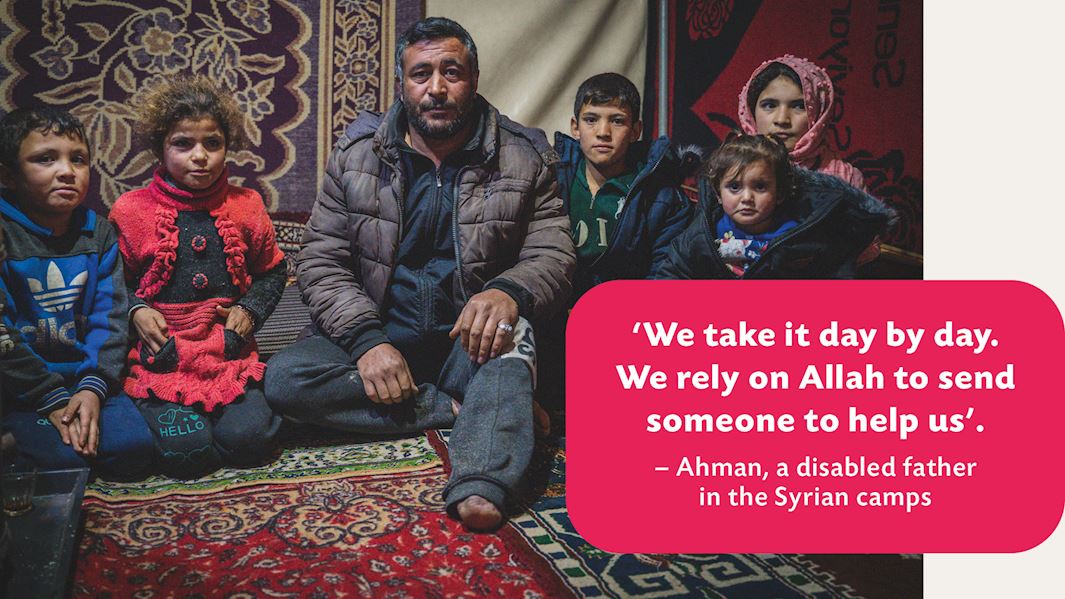 We were accompanied on our visit by Fuad, a spokesperson for the IDPs in Afrin. As Ahman spoke about relying on aid, Fuad shared his thoughts as well. 'Displaced families just hope they can like everyone else, but everything they had was destroyed by the war. These people want to work, but they are not able to'.
This is why it's also important that the bread factory creates livelihoods in community. All the employees are displaced Syrians. In fact, the manager used to have his own bread factory which he ran for 17 years, but he had to leave it behind because of the conflict.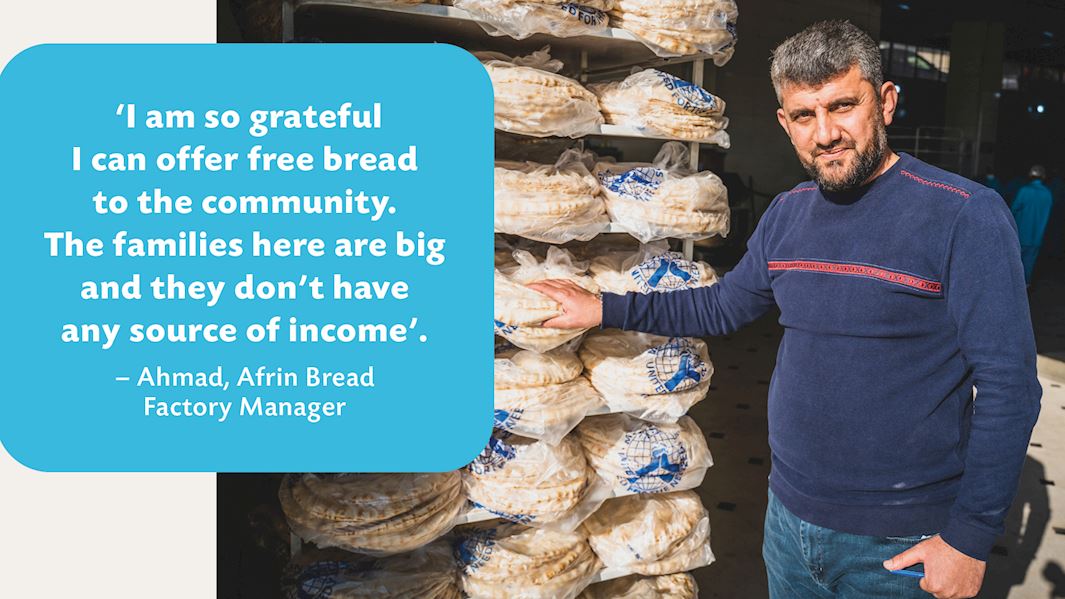 Three: Why is this project so important?
As mentioned before, Afrin has seen a huge influx of displaced Syrian families who seeking safety. In the last three years, the city has tripled in size, from being home to 50,000 people to sheltering 250,000.
Traditionally an agricultural region, Afrin doesn't have the infrastructure to be a liveable city to so many people. Families are living in camps and have little access to schools or WASH facilities, let alone opportunities to work.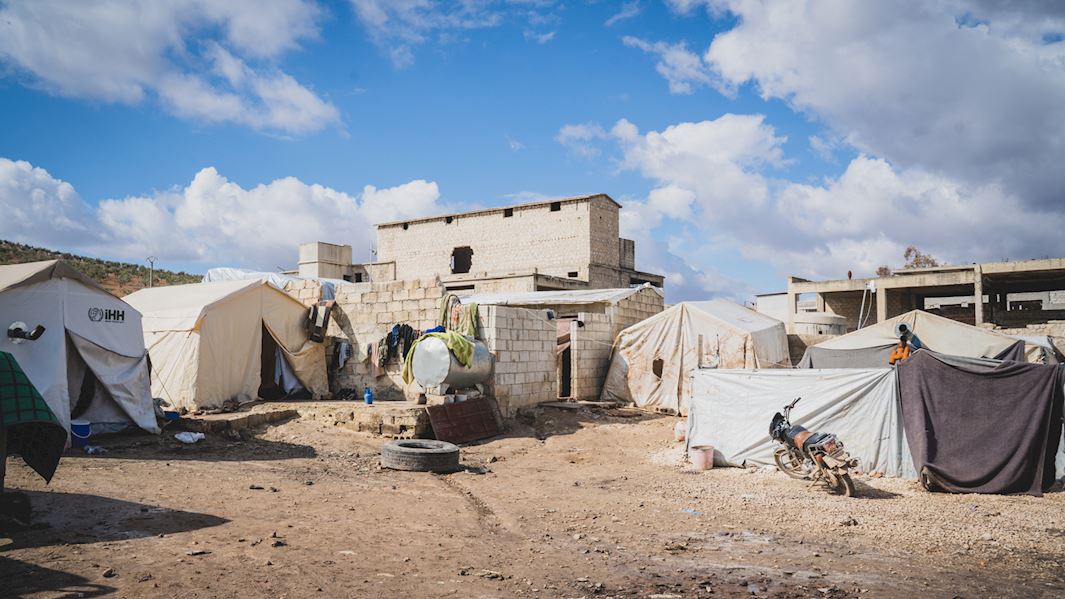 We've also mentioned that flour is a precious commodity in Syria, due to skyrocketing prices. In fact, the price of many staples has massively increased in Syria. In 2021, the national average price of rice increased by 63%. The price of bulgur increased by 95%. The national average price of red split lentils increased by 138% and the price of vegetable oil increased by 89%. 
These are just a few of the statistics which show the worsening humanitarian crisis in Syria. The struggle for survival has become even more desperate for displaced families who have no source of income.
On our visit to Afrin, people repeatedly explained that all they can do is pray - they have no way to access food without our support. 'We don't have anything', Hazah, a grandmother, told us. 'Nobody can work, we completely rely on Allah. And when we received the first bread, 10 days ago we said "Allah sent us good people!" We are very grateful'.
In this context, the bread factory is literally a lifeline - it is essential that we keep it running so people don't go hungry.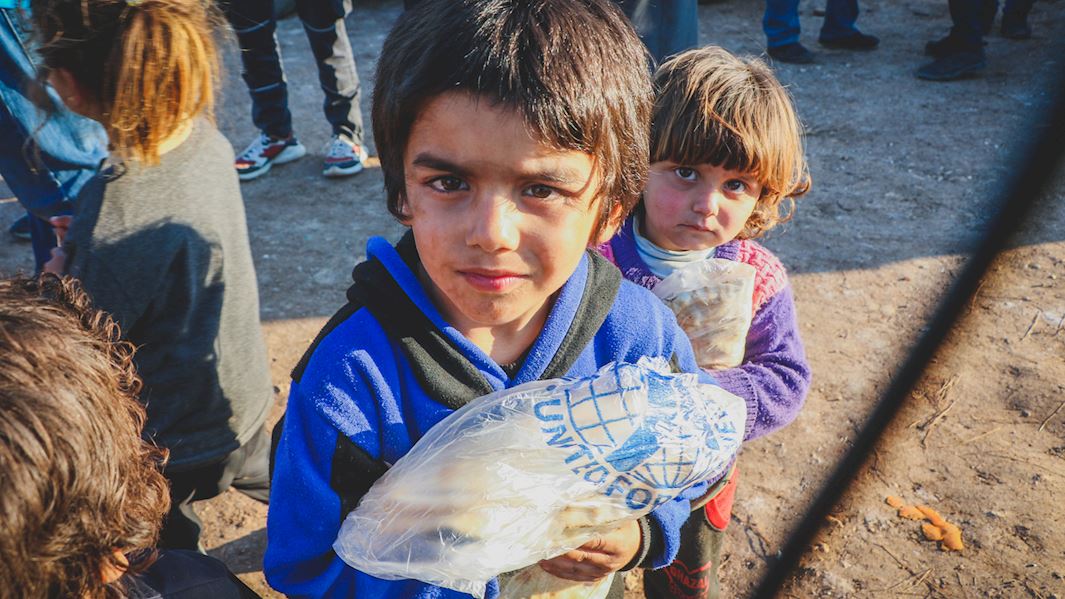 Four: What are our plans this Ramadan and beyond?
Although our mega-factory is producing over 50,000 loaves per day, the demand in Afrin is massive and we urgently need to set up more factories. This is a project which everyone can contribute towards.
For donors who are able to give more, you can give a share in a new factory and become one of the founding members. You can also give a one-off donation to the Syria Bread Factory Fund or set up a regular donation to become the lifeblood of this vital work. Every £5 or £10 makes a huge difference.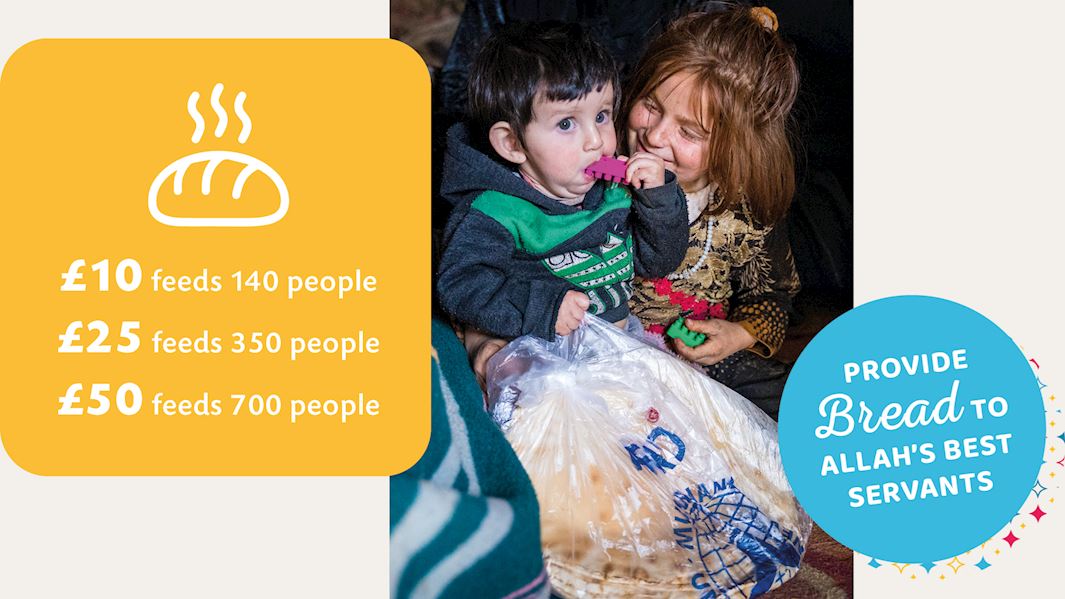 We would like to remind you that there are numerous hadith about the blessed nature of Shaam and its people. Not only are they Allah's 'best servants' [Abu Dawud], they were also dear to the Prophet's (saw) heart. 
In fact, he (saw) even made a special du'a for them: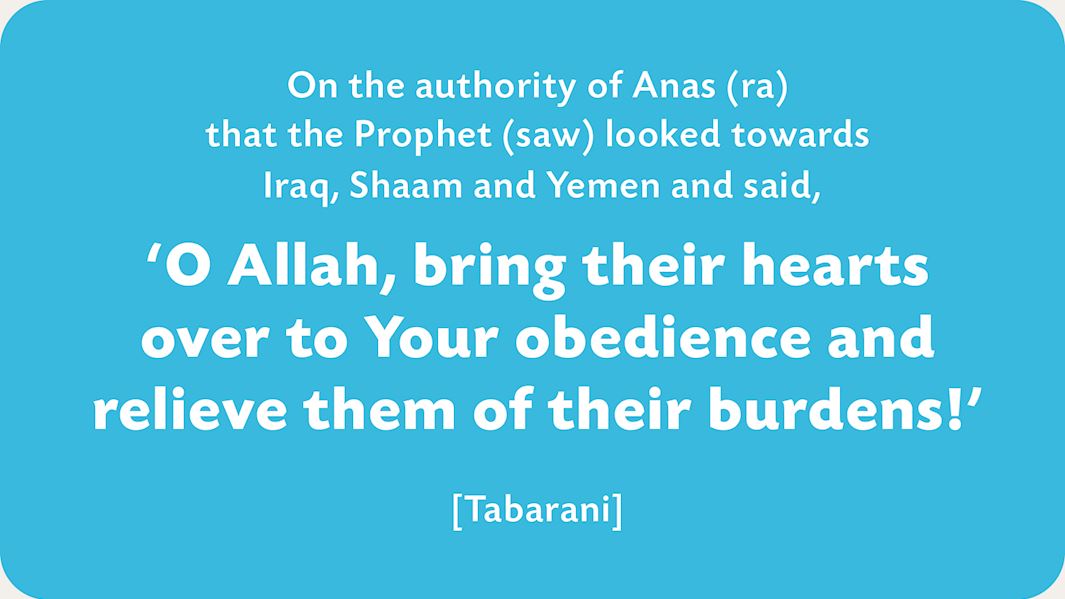 This Ramadan, we pray we can be the answer to the Prophet's du'a, amin. Donate to the Syria Bread Factory to relieve the burdens of the people of Shaam.
Muslim Hands is an award-winning charity, established in 1993 to provide emergency relief and tackle the root causes of poverty. We hope this article was useful to you - please share with friends and family, so we can continue running our bread factory in Afrin.
---
Facebook

Twitter

Email This