12 August 2022
Somalia Famine: Hawo and Dohabo's Story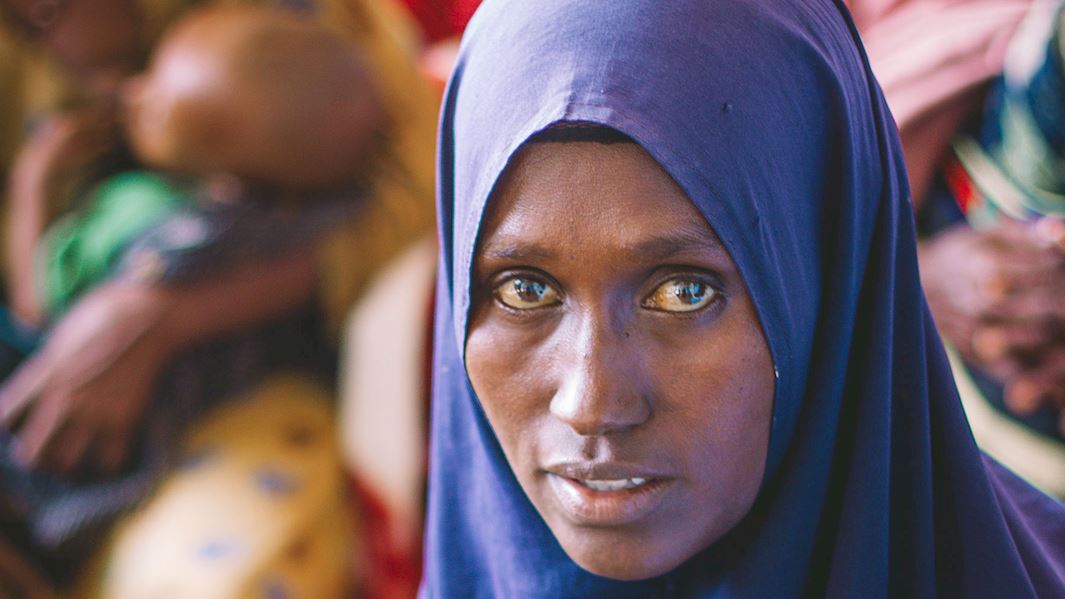 Dohabo (meaning gold), was gently cradled in her mother, Hawo's arms as they waited for their routine check-up at the Muslim Hands Motherkind Clinic, which has been providing new and expectant mothers in Somalia with maternal healthcare since 2013. Born fifteen days ago in the capital, Mogadishu, I couldn't help but wonder what Dohabo's future would look like in a country with so many uncertainties.
As I spoke to Hawo, she told me of the treacherous 62-mile journey she made from the rural town of Saplaal, on foot and heavily pregnant with her four children in tow, 'It was difficult to walk the long distance especially whilst pregnant and having to sleep outside, I was afraid. But thanks to Allah (swt) we managed to get to Mogadishu safely.'
Although Hawo's husband had stayed behind to look after their house and land in Saplaal, he urged Hawo to leave with the children for Mogadishu. They'd heard from those who had left before them that it was better than staying. 'We lived a good life as farmers and had 100 cattle that all died because of the ongoing three-year drought. We came here because we were looking for a better life and we desperately needed water and food,' explained Hawo.
Somalia has been crippled by over 30 years of conflict and a string of climate disasters, creating a lack of social and economic infrastructure and widespread poverty. The country is currently experiencing its worst drought in over 40 years. Four consecutive failed rainy seasons has resulted in the deaths of three million livestock and the displacement of nearly a million people over the past year alone.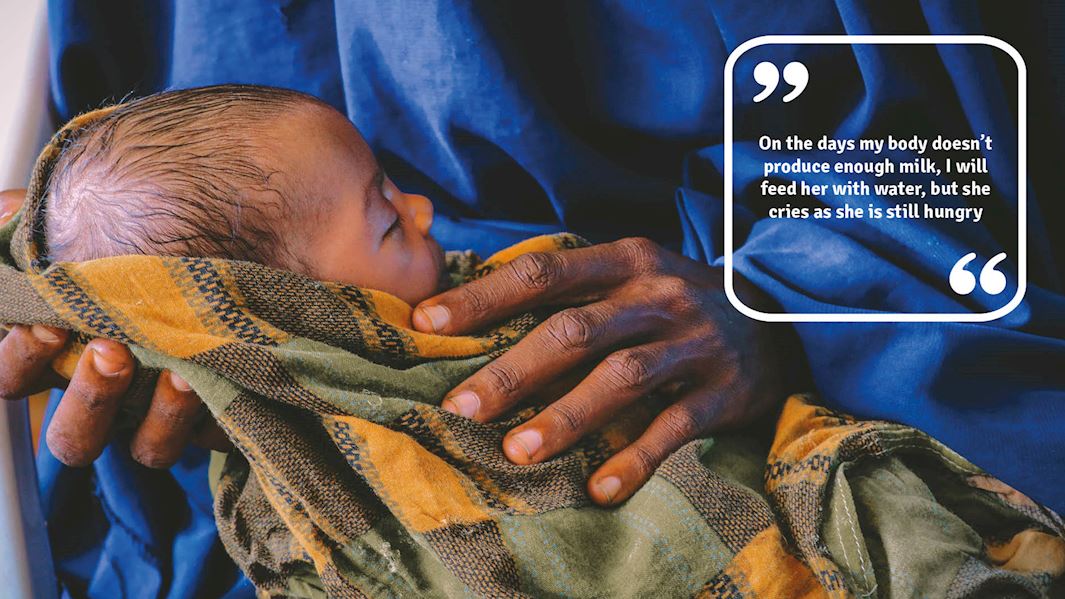 Now living at a camp for the internally displaced for over a month, every day is a struggle for Hawo,'To survive and provide for my family I beg on the streets, and if I don't, we literally have nothing to eat. It's even impacting my new-born, Dohabo as on the days my body doesn't produce enough milk, I will feed her with water, but she cries as she is still hungry and when I have days like that, my heart breaks.'
Hawo gave birth to Dohabo at the Motherkind Clinic and said she felt safe and supported during her delivery. Traditionally, women in rural areas give birth at home, sometimes assisted by a midwife or other women with experience of births. Hawo told us that in Saplaal there are no health care facilities for expectant mothers. During our visit to the Motherkind Clinic, Hawo received the news she wanted during her routine check-up; that mother and baby were doing fine.
After Hawo's appointment I asked what hopes she had for the future, and she said 'I hope Muslim Hands will provide for my children with an education and for them to continue to stay healthy. I want Dohabo to be educated like you and have everything that I didn't have.'
---
Facebook

Twitter

Email This