27 June 2023
Qurbani Recipes: Malawian Goat Curry

Welcome to the third and final part of our Qurbani Recipe Series, where we will be sharing quick and easy recipes from our Qurbani locations around the world. Earlier, we showed you how to make Lebanese Kafta and Sudanese Peanut Stew for all your friends and family this Eid, today we will be travelling further south to Malawi. Join us as we make this amazing curry from Malawi and find out how you can help the people of Malawi as they struggle through poverty and their ongoing food crisis.  
The recipe we will be sharing with you is Malawian Goat Curry. In this article we will show you: 
Malawi's story of independence and how that impacted their culture

 

Why Goat Curry is a special dish in Malawi

 

How to make Malawian Goat Curry through a quick video tutorial

 

How to make Malawian Goat Curry through a free downloadable recipe card

 

What you can do to help support Malawi today

 
Malawi: Location,

Independence

and Culture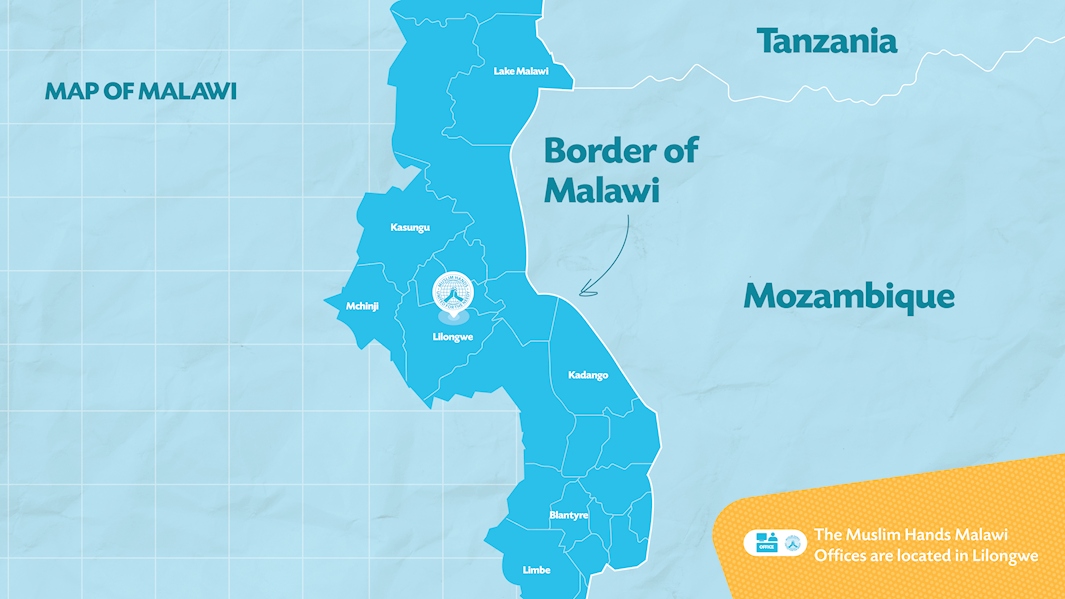 In the south of Africa lies Malawi, a long strip of land which is bordered by Lake Malawi, Tanzania, Mozambique and Zambia. Although a small country in comparison to other countries in Africa, it has a population of 20.6 million people and a host of different ethnicities. The majority of people are Christians (77 percent), however up to 14 percent of the population identify as Muslim. 
In 1964, Malawi gained independence from Britain and changed its name from Nyasaland to Malawi. Despite English being the official language of the nation, the most spoken language is Chichewa. The people of Malawi rely predominantly on agriculture for their income and despite significant economic growth in recent years, they are in the midst of a severe food crisis due to negative impacts climate change has had on their crops. 
One of Malawi's staples is a dish called Nsima, which is boiled cornmeal, and this is usually preferred to rice or potatoes. It is typically eaten with chicken or goat but given the rise in food prices and unsuccessful crop yields, many families living in poverty are unable to afford this. However, in times of celebration such as Eid, they serve Nsima alongside shareable dishes like the Goat Curry we are sharing with you today. 
How To Make

Malawi Goat Curry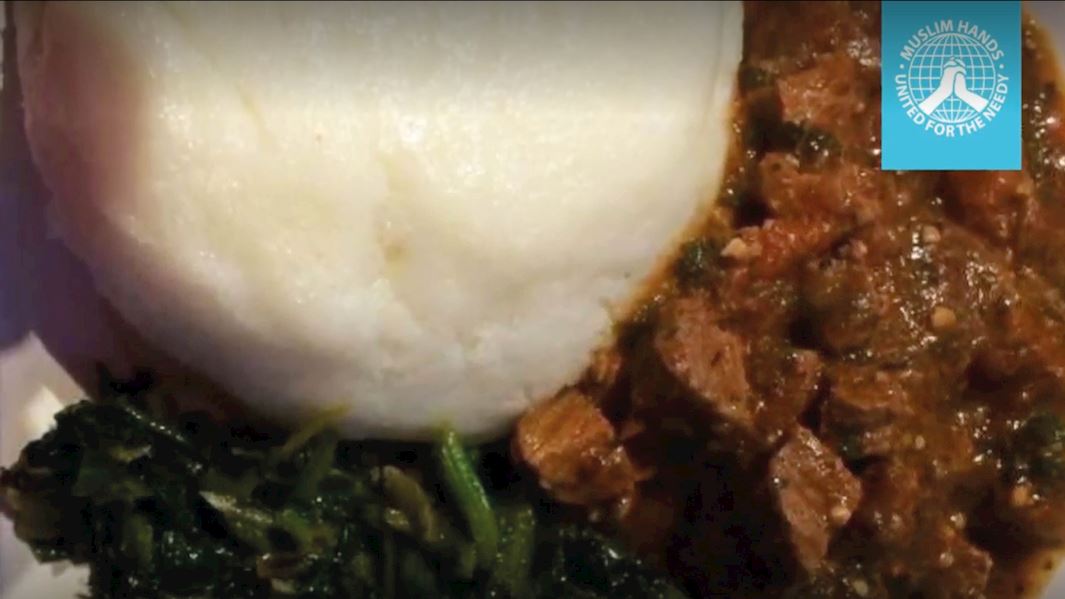 To make this delicious curry this Eid, just follow this quick and easy steps: 
Dice your onion and tomatoes and leave them to the side.

 

Wash your cubed meat pieces and let the water drain.

 

Heat the vegetable oil, add the onions and stir until the onion softens. Add in the meat and salt and stir continuously for 3 minutes until well mixed.

 

Add in the curry powder and tomatoes, let the meat simmer for 5 minutes stirring occasionally.

 

Add the water and let it boil for 10 minutes. Serve with Nsima (pounded yam).

 
We have a prepared a video tutorial for you to follow along with so that you can make Malawian Goat Curry at home this Eid for your friends and family. The video is less than one-minute long but will show what ingredients you will need and how to get the stew to the perfect consistency. Make sure you watch it now: 
Would you rather have the recipe written down to make it easier to follow? Would you like to share this recipe with others? We have made a recipe card for you that you can download right now which shows you the exact measurements you need and how to make this recipe. Download it now: 
How You Can Support Malawi this Dhul

Hijjah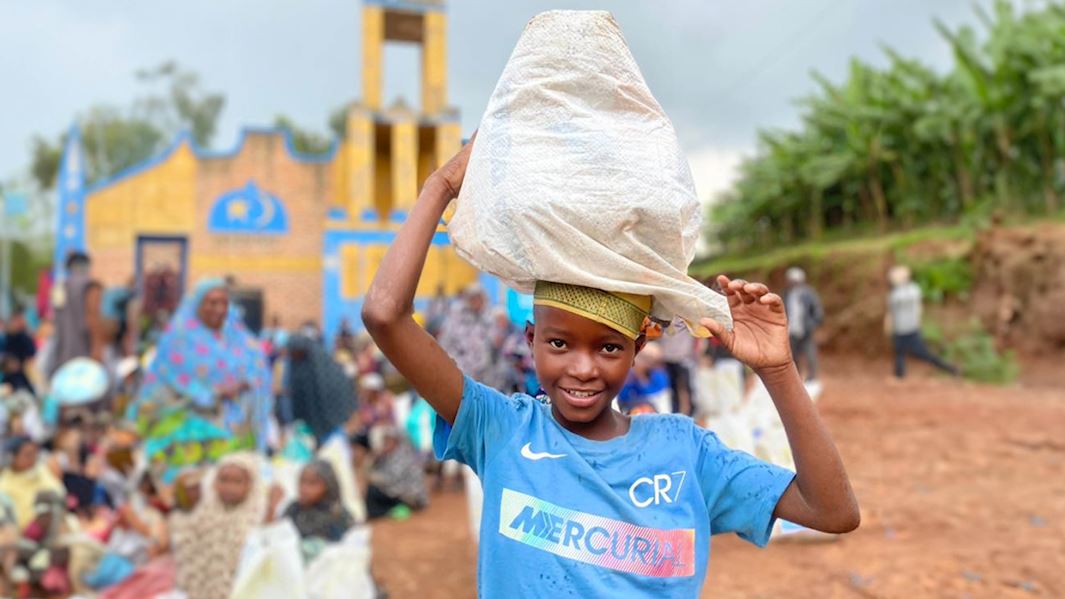 The global rise in food prices has massively impacted the lives of families in Malawi, as they are unable to afford even the basic necessities and cannot feed themselves or their children. Many vulnerable families depend on agriculture and their farms to survive, however due to severe climate change events such as Tropical Cyclone Freddy that happened in February/March. Many have had their livelihoods destroyed and have even lost their homes and are living in makeshift shelters in neighbouring towns and villages.
Even worse, over 500,000 children are at risk of malnutrition. Malnutrition has long plagued the nation but recently they were making progress in this area and children were receiving the medical treatment they needed. However, the recent Cyclone has caused major destruction of medical centers and residential areas and has led the outbreak of waterborne diseases including Cholera that has already claimed the lives of over 1,700 people.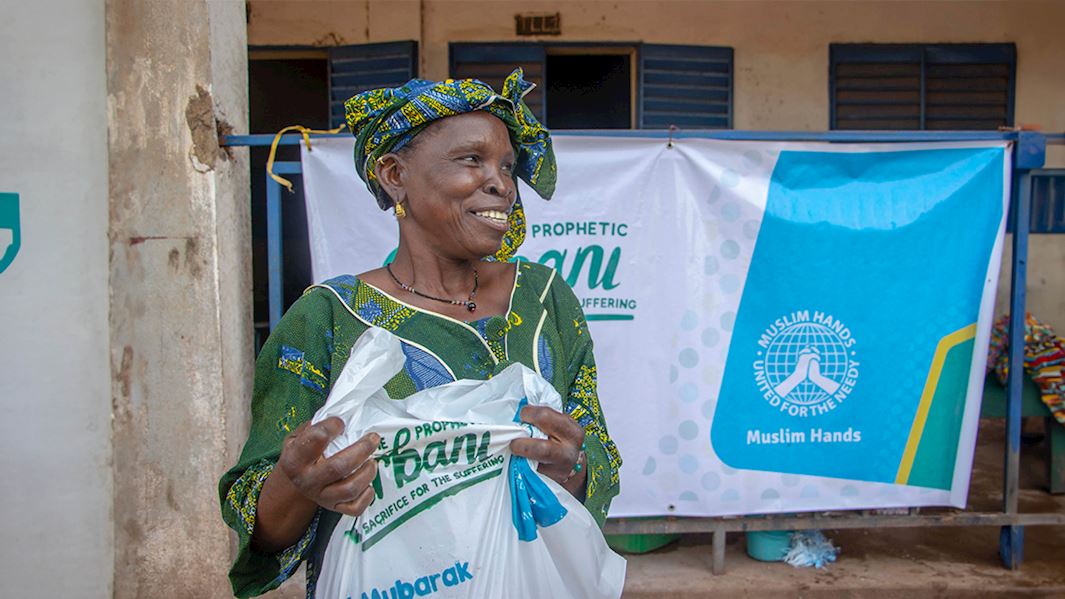 This Eid, many families will not get to celebrate the joyous occassion and even more of them do not have the means of making a sacrifice in the name of Allah (swt). Today, you can answer their du'as and follow in the footsteps of the Prophet (saw) and offer a second Qurbani to a vulnerable Malawian family in need. 
---
Facebook

Twitter

Email This