 Make a difference

this Ramadan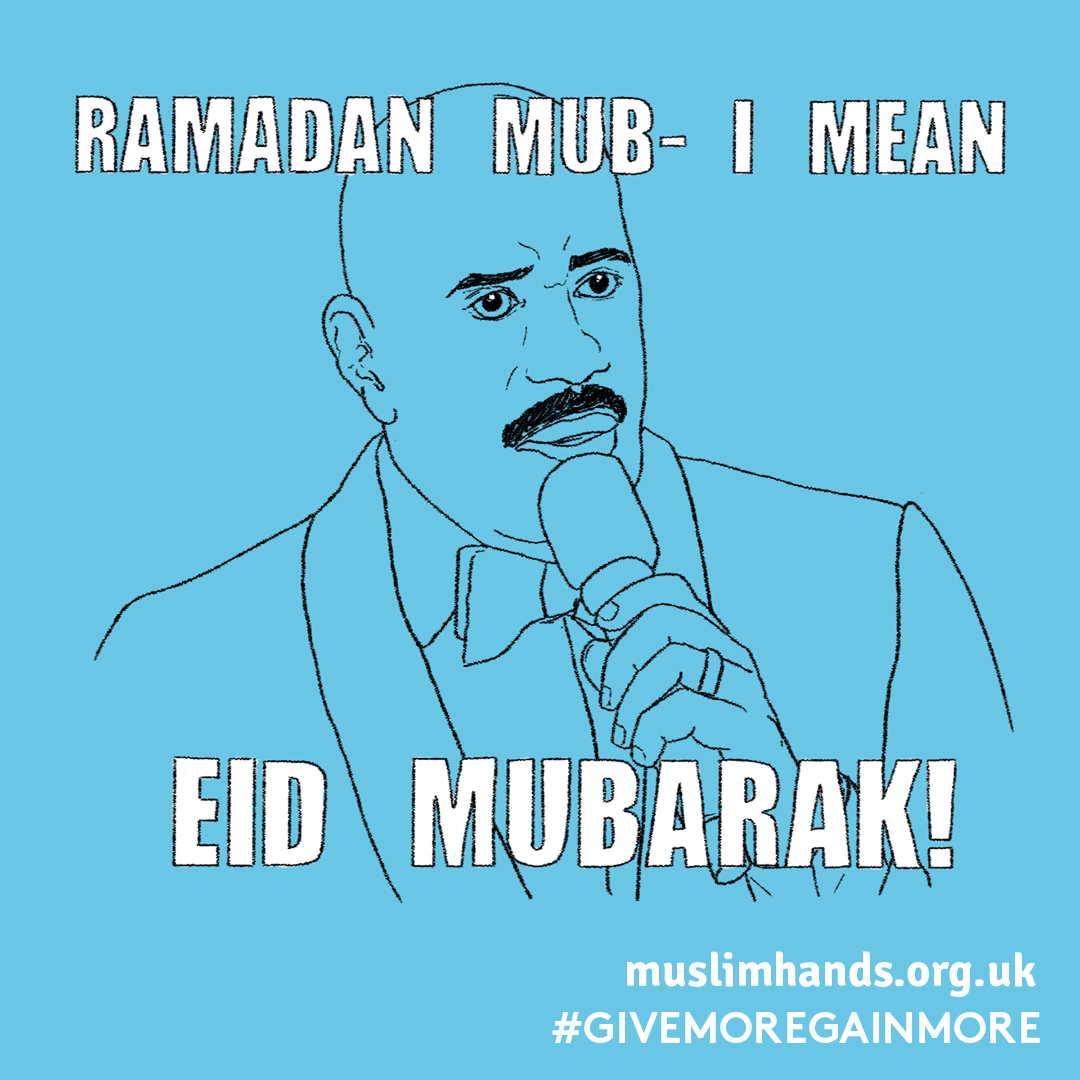 Day 29
We all know that sinking feeling as Ramadan draws to a close and we are left wondering where the days went. However, it doesn't have to end here. If you can take one good habit you picked up in the holy month and make it a permanent change, you will be surprised at the impact it will have.
'The Prophet (saw) said, "The most beloved of deeds to Allah (swt) are those that are most consistent, even if it is small"'. (Bukhari)
Give More, Gain More this Ramadan
'The example of those who spend their wealth in the way of Allah is like a seed of grain, which grows seven ears; in each ear is a hundred grains. And Allah multiplies His reward for whom He wills. And Allah is all-Encompassing and all-Knowing.' [The Noble Qur'an 2:261]

This divine promise was made by Allah to all who give selflessly to help the poor and needy. We are truly blessed to know that the more we give, the more we will gain, by the generosity of Allah.

Maximise the 30 days of this holy month and do not let them slip you by. Give More, Gain More.
25 Years Being United For The Needy
Alhamdulillah, this year Muslim Hands is proudly celebrating its 25th Anniversary. Over the years your incredible support has provided an education to over 50,000 children, reached over 5 million people with emergency relief and ensured over 2.5 million people across the world had access to clean, safe water.

For us, the best way to celebrate this 25 year milestone is to reach out to as many needy people as we can with life-saving aid. Join us this Ramadan to help those in need. Give More, Gain More.
Zakat, the Third Pillar
'And establish prayer, give Zakat and obey the Messenger so that mercy may be shown to you.' [Qur'an 24:56]

Such is the importance of Zakat that it is mentioned in the Qur'an alongside Salah 30 times, and literally means 'purification and increase'. Zakat is a compulsory charity that each adult Muslim, of sound mind, must give each year. If your saved wealth exceeds the value of Nisab, it becomes obligatory.
Stay

Connected
Be the first to know about our work around the world
Sign Up To Our Mailing List