29 September 2020
Will you join us in walking for #Yemen?

The Prophet (saw) said, 'The best of men are the men of Yemen, belief is Yemeni, and I am Yemeni'. (Ahmad). He (saw) also said, 'For me to walk to for my brother's need is better for me than secluding in worship in this Masjid of mine for a month'. (Qada-ul-Hawaij)
We are inviting you to challenge yourself, get active and raise life-saving relief for the people of Yemen. Are you ready for a challenge?
Walk For Yemen
Alhamdulilah we currently have 43 participants taking part in our Walk For Yemen, and so far, they have raised £2650, which will provide bread to 37,100 people in Yemen. Insha'Allah we are hoping to reach our £15,000 target over the next month which will help to feed 210,000 people. Will you help us to feed the people of Yemen?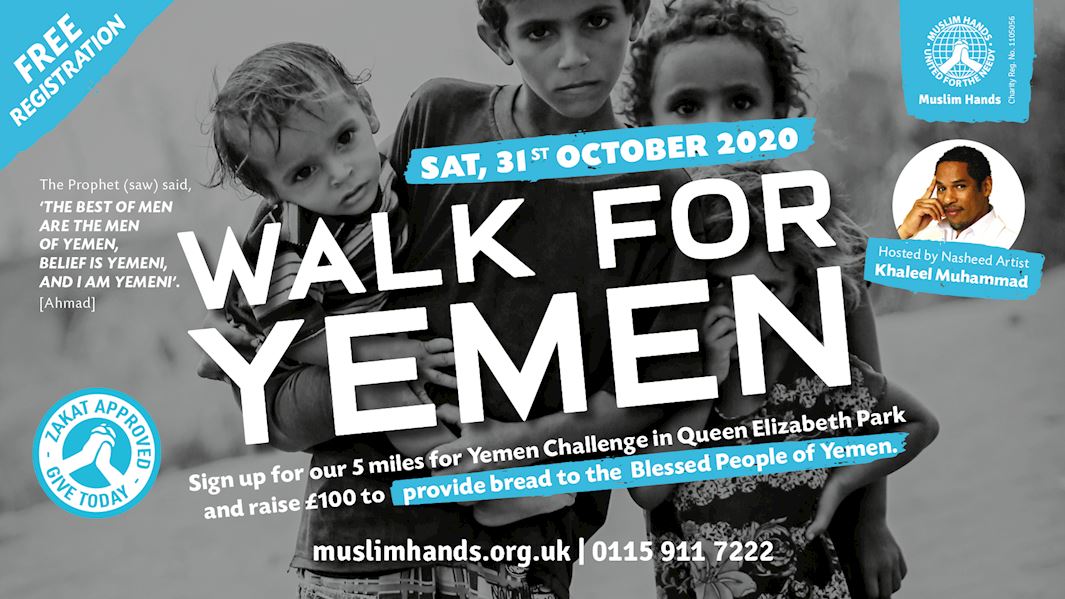 Our star fundraisers Nayla and Fariha wanted to tell you why they got involved in our walk:
"I have wanted to improve my health for ages. I have arthritis in both of my knees and joined the gym a few weeks ago but was still finding it hard to go by myself. I saw this event on Instagram so signed up straight away, and now I'm using this event to focus on building up my stamina and my fitness levels.
I am going to the gym 3/4 times a week now and I have also encouraged my sister to sign up. So far, we have collectively raised £1000 by encouraging our friends and family to donate and we are hoping to raise £1500. This is our first Muslim Hands events and we're really looking forward to the walk". - Nayla
Fariha also had to say: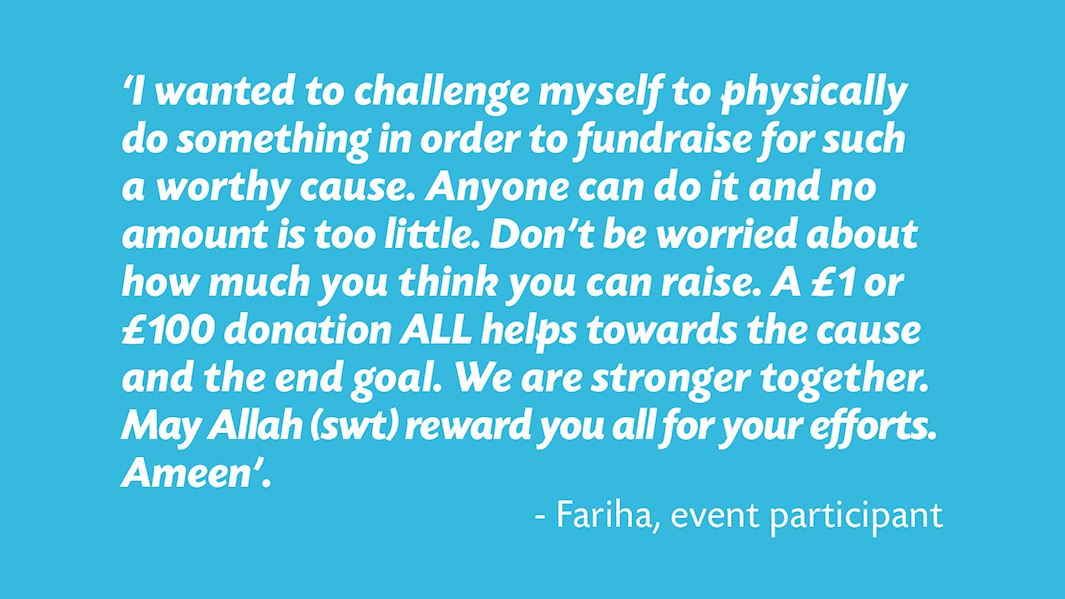 The U.N has described the situation in Yemen as 'the worst man-made humanitarian crisis of our time' and the spread of Coronavirus has only made it more difficult for them. There's a lack of healthcare, clean water, and food – which is only allowing to disease to spread. But you can stop this.
Every 10 minutes a child in Yemen dies from preventable causes such as the lack of food and water – and this is where your donations to our bread factory will help save a life. 'Whoever saves one [life] - it is as if he had saved the entirety of Mankind'. [The Noble Qur'an, 5:32]
Will you challenge yourself to get active for the blessed people in Yemen? If you want to get involved you can sign up free here. If you want to get involved you can sign up free here. And if you've already signed up, make sure you set up your JustGiving page too! 
Your £100 fundraising target will help feed 1400 people Subhan'Allah! And if you need any tips on fundraising, check out our guide!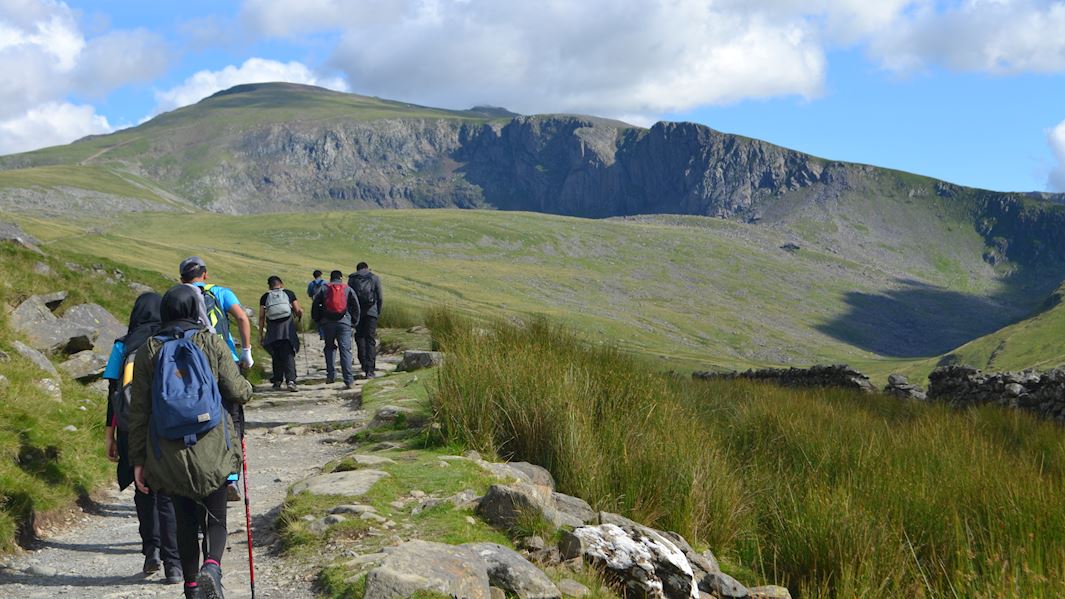 Hike for Yemen
If you want to challenge yourself more, why not sign up for our Hike in Hastings, where you will experience hill climbs, the woodlands, and coastal stretches. By taking part in this hike you will be helping Yemeni families to rebuild their lives by helping to provide food, water, and medical aid.
We will provide you with face masks, hand sanitisers and gloves. You will be required to complete a health declaration prior to departure. We also will ask you to observe social distancing from everyone who does not belong to your household throughout the hiking trip.
Every step you take is a step closer to saving a life. For more information or to get involved, click here.
Join the Ansar:
If you want to start fundraising and help rebuild the lives of families who have been affected by war, conflict, and natural disasters, then join our award-winning volunteer team and get in touch via email events@muslimhands.org.uk.
If you have been a Muslim Hands Volunteer in the past and would like to share your story and inspire others to help you, we would love to hear from you.
---
Facebook

Twitter

Email This