07 June 2021
10 Ways You Can Support Palestine and Gaza

As the situation in Palestine and Gaza fades from the news, families are beginning to clear the rubble, rebuild their homes and manage the aftermath. Although the bombardment is over, the emergency situation is ongoing.
There is still a massive strain on healthcare services in Gaza and a dire need for food and medical supplies. Meanwhile, the humanitarian need that existed before the latest violence cannot be ignored - across Palestine, there is widespread poverty, unemployment and instability, which has only been exacerbated by the impact of the pandemic.
Your Zakat and Sadaqah are therefore an essential support for our brothers and sisters. Here are ten ways you can support Palestine and help rebuild lives:
One: Rebuild homes
We have seen pictures coming out of Palestine of destroyed buildings and streets filled with rubble. During the attack, people fled their homes, leaving their belongings behind as they sought shelter elsewhere. Now they have returned to pick up the pieces.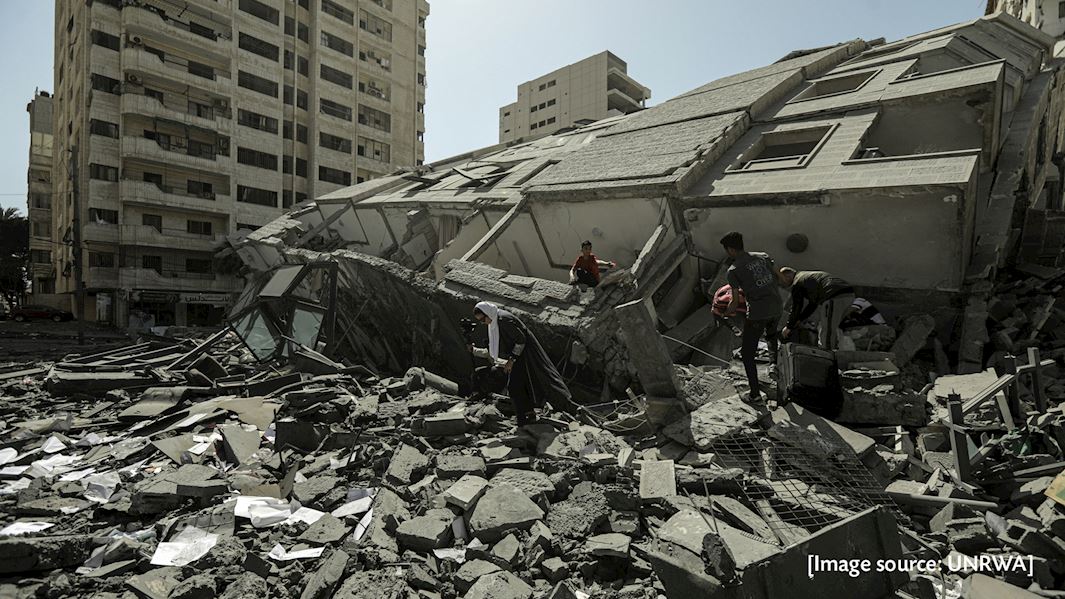 Half of the people in Gaza live under the poverty line and have no resources to fall back on in their hour of need. Your donations to the Gaza Fund will help to repair not only homes which were damaged in the latest conflict, but also during the violence of 2014. You will be providing families with a place to eat, sleep and live their lives in safety and dignity.
Two: Provide medical supplies
The health system in Gaza is overstretched, with half of essential medicines at zero stock [WHO], a shortage of medical supplies and the recent influx of trauma patients. Moreover, during the bombardment, the only coronavirus testing facility in Gaza was damaged and it is temporarily not functioning.
Therefore, there is an urgent need for us to provide medical supplies in Gaza.
We have been giving medical support to Gaza for 12 years, including providing vital equipment, reconstructing a destroyed hospital, giving psychosocial care to Gazan children and distributing PPE (as pictured above).
By giving to the Gaza Fund, you will help us continue this vital work and support doctors and nurses in giving patients the care they urgently need.
Three: Give cash grants
With the economic impact of coronavirus, many impoverished families have lost their income this year and are struggling to make ends meet. Meanwhile, thousands of people have lost essential belongings to the recent attack, or have been made homeless and are now staying with relatives and friends.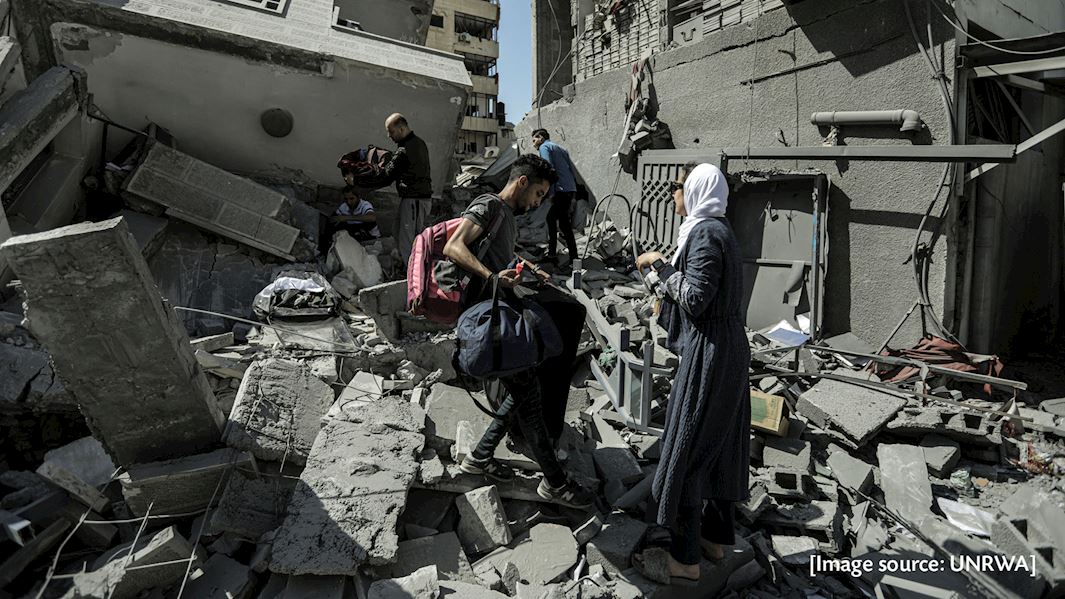 These families have no savings or resources to fall back on in their hour of need. Our partner is distributing cash grants to help them purchase essentials such as kitchen items and clothes, giving them the dignity of choosing their own belongings and the support they need to recover from the crisis.
Your donations to the Gaza Fund will be a lifeline to these families, helping them afford basic supplies.
Four: Provide food
Due to conflict, instability and a 15-year blockade, 1.6 million Palestinians are dependent on humanitarian aid for food. A third of all Palestinians are food insecure - with the situation even worse in the Gaza Strip, where more than 68% of the population can't afford food.
With coronavirus restrictions, increased unemployment and the recent bombardment on Gaza, the food crisis in Palestine has only intensified.
Your Zakat and Sadaqah will provide basic food staples such as flour and lentils to a Palestinian family. Each food parcel feeds a family for a month, ensuring they don't have to worry about eating nutritious meals during this difficult time.
Five: Plant olive trees
The Prophet (saw) said, 'Nobody has ever eaten a better meal than (a meal) which he earned from the work of his own hands. The Prophet of Allah, Dawud (as), used to eat from the work of his own hands'. [Bukhari]
Although it is important to provide emergency relief such as food and medicine in Palestine, we also strive to give a hand-up rather than a hand-out whenever we can. Planting an olive tree is the perfect way to do this.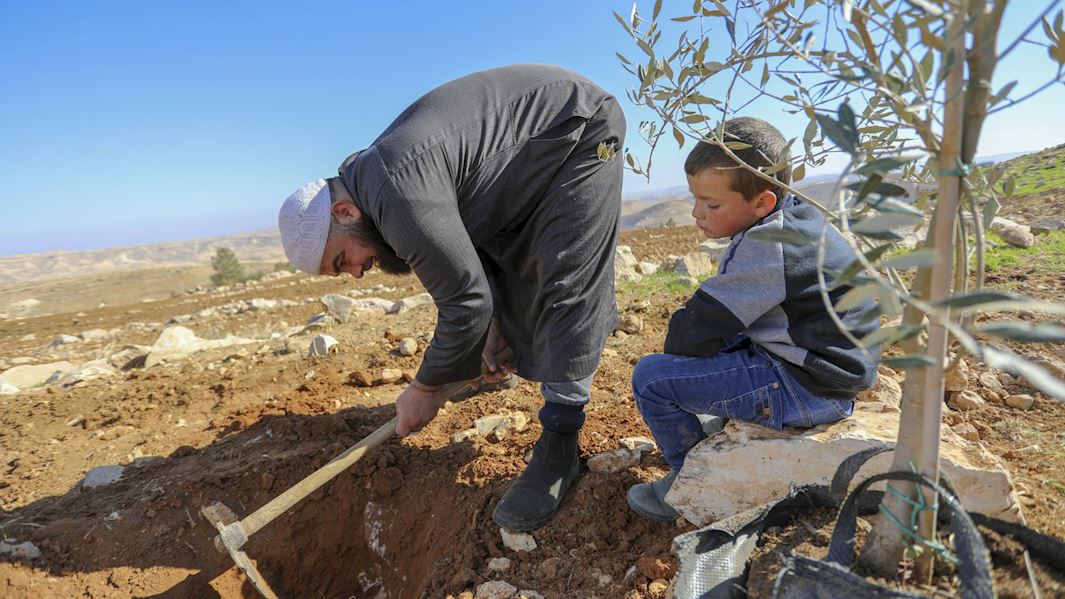 Olive trees provide livelihoods for over a million people in Palestine. They are a source of food and income and they not only allow farmers to provide for their children, they also sustain generations to come, making them an incredible Sadaqah Jariyah.
Six: Sponsor a family
If you would like to send regular Zakat to Palestine, sponsoring a family in Jerusalem is an excellent way to do this.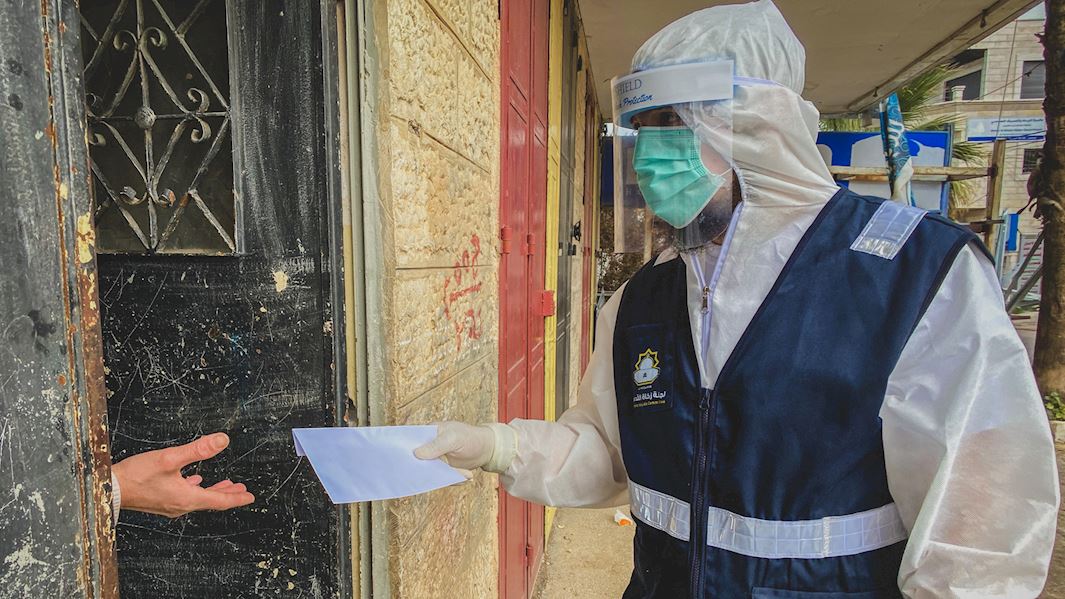 With over 80% of Palestinians living there struggling to make ends meet, Jerusalem is in dire need of Zakat. But due to the pandemic and the subsequent lack of international visitors, our partner recently ran out of funds for the first time in 30 years.
Your regular monthly payment will support families in dire need, including orphans, widows and the disabled, helping them afford food, rent and other basic expenses.
Seven: Sponsor an orphan
Another excellent way to give regularly to blessed Palestine is by sponsoring an orphan.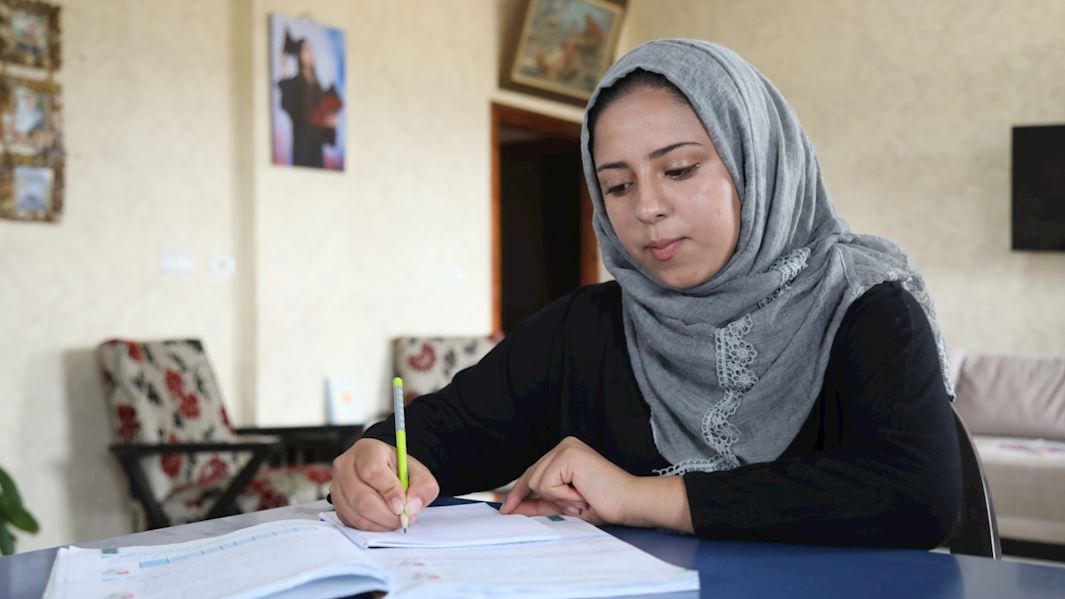 The ongoing pandemic has had a harsh impact on impoverished families and it has been even more difficult for families who have lost their main breadwinner. Alhamdulillah, generous donors like yourself have sponsored over 1,000 orphans in Jerusalem over the last year - and you can help us reach even more vulnerable children.
For just £29.50 a month, you can provide an orphan with nutritious food, medical check-ups and an education, helping them fulfil their potential and build a better future.
Eight: Repair Masjid Al-Aqsa
During the last days of Ramadan, we were all shocked by the attacks on the Blessed Masjid Al-Aqsa, the third holiest site in Islam. The Masjid received £300,000 worth of damage, including damage to its doors, windows and the 13th century Burhan ad-Din Minbar. The speaker system which our donors funded in 2008 was also destroyed.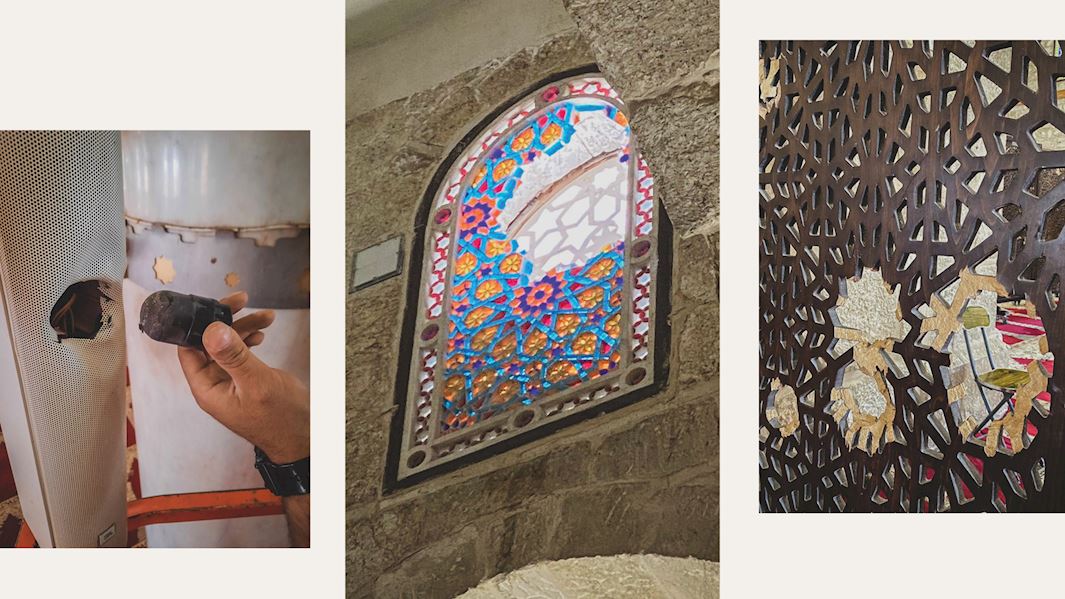 The Blessed Masjid Al-Aqsa has been damaged many times throughout history, whether by conflict, fire, earthquakes or neglect. Generations of Muslims have repaired this damage - we have previously published an article about Prophet Sulaiman (as) rebuilding its ruins before he passed away! Now, this generation has the chance to honour our first Qiblah and make sure we preserve our history.
Abdullah ibn Abbas (ra) said, 'The Prophets built the Sacred House (Masjid Al-Aqsa) and the Prophets lived therein. There is not a single hand-span of space in it except that a Prophet has prayed there or an angel has stood'.
We have been granted permission by our partners on the ground to appeal for much-needed repairs to the Masjid Al-Aqsa complex. Alhamdulillah, half the funds have already been raised and work has already began, but we need your help to ensure it continues and only the best materials are used. 
Your Sadaqah to the Masjid Al-Aqsa Fund will help our partner preserve and protect this scared site.
Nine: Raise awareness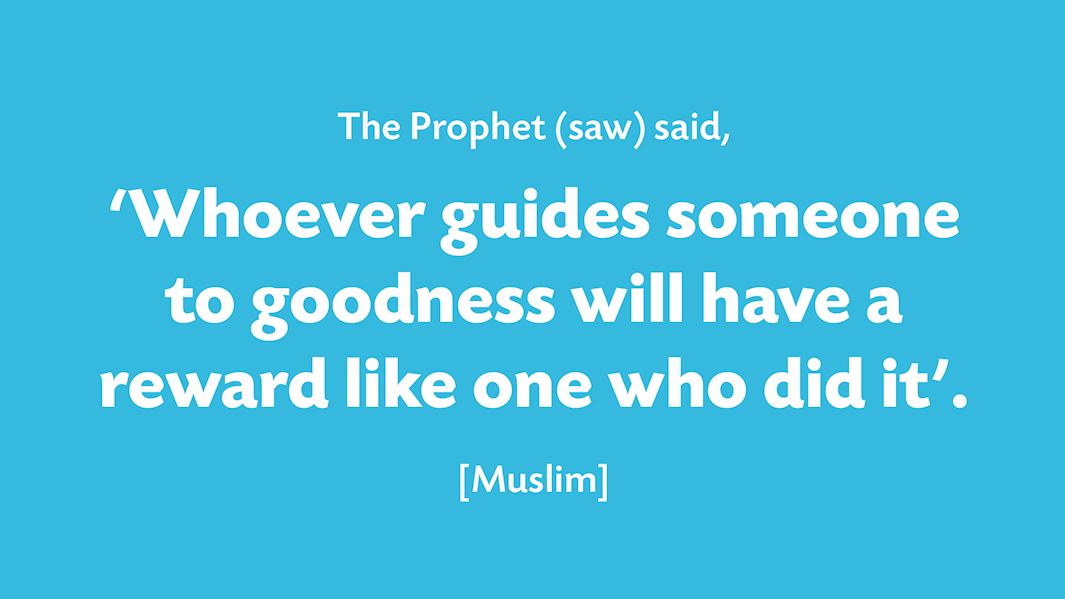 It is our responsibility to make sure the suffering of Palestine doesn't fade from the news as families rebuild their homes and lives. By constantly talking about Palestine and Gaza and raising awareness, you can keep their cause alive in people's hearts. 
You can start by sharing this article with friends and family, to let them know how they can reach out to our brothers and sisters and meet the urgent humanitarian need on the ground!
Ten: Make du'a
Finally, while we are helping Palestine and Gaza by giving charity and raising awareness, we should not neglect asking Allah for relief!
Call upon Ar-Rahman (the Most Merciful), Al-Wakil (the One Who takes care of our affairs) and Ar-Razzaq (the Provider) to put barakah in our efforts and to alleviate the suffering of vulnerable families.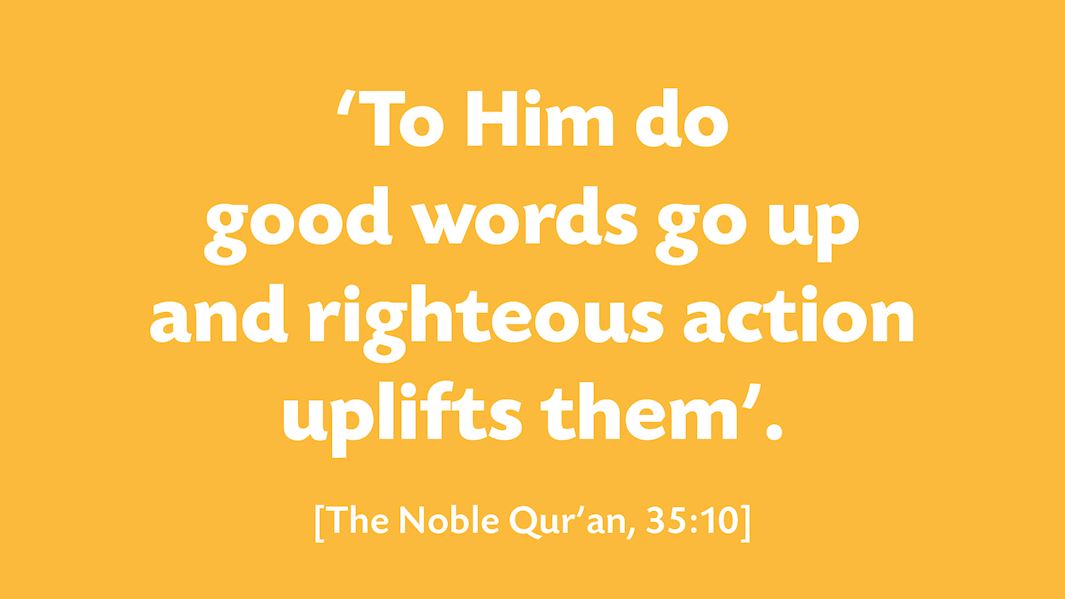 By combining our sincere du'as with our righteous actions, we can be a source of strength and hope for Palestine and Gaza, helping them to rebuild their lives, in sha Allah.
---
Facebook

Twitter

Email This