01 April 2021
The Rohingya Fire Explained

On 22nd March 2021, at around 3pm, a massive fire swept through Cox's Bazar in Bangladesh.
Our teams immediately began distributing emergency food and water to refugees who had been impacted, but the fire has had long-term consequences, and it is essential to support Rohingya families through this crisis.
This article will explain the details of the Rohingya fire emergency, provide some general context to the lives of refugees in Cox's Bazar and describe how you can shelter those displaced by the fire, as well as listing our other projects which support Rohingya refugees.
Fire in the Rohingya camps: what happened?
According to the Bangladesh Rural Advancement Committee (BRAC), the initial assessment suggested that the fire on 22nd March started from a gas cylinder blast. It broke out in camp 8W - but due to frequent wind flow, swiftly swept through camps 8E, 9 and 10.
In the immediate aftermath of the fire, BRAC reported that over 126,000 had been displaced, with neighbouring camps forced to evacuate for their own safety. Over 10,000 infrastructures were described as 'burnt to ashes' in their crisis report, including shelters, mosques, community centres, learning centres and more.
Although fires break out regularly in Cox's Bazar, eyewitnesses have said this is the worst they've seen: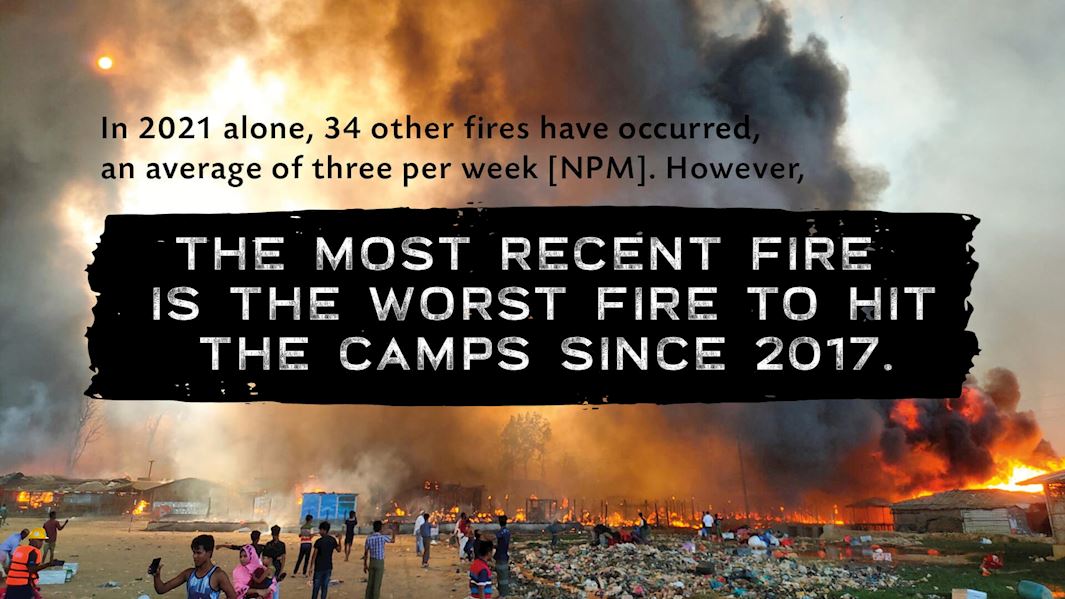 It has now been ten days since this devastating fire broke out and organisations are still confirming how many people are impacted. The below figures may increase after further investigation, but as of the time of writing:
Around 50,000 people have been displaced, over half of whom are children [UNICEF]
Between 10,000 and 12,000 shelters have been destroyed [WHO and UNICEF], with Camp 9 sustaining the worst damage
Around 600 people have been injured and 400 people are still unaccounted for [WHO]
11 people have lost their lives [WHO]
Families whose shelters were damaged/destroyed are seeking shelter with relatives and friends and in safe spaces and learning centres. Others remain out in the open. They have lost all their belongings - including food and basic household items - and their shelters, all before the approaching monsoon season.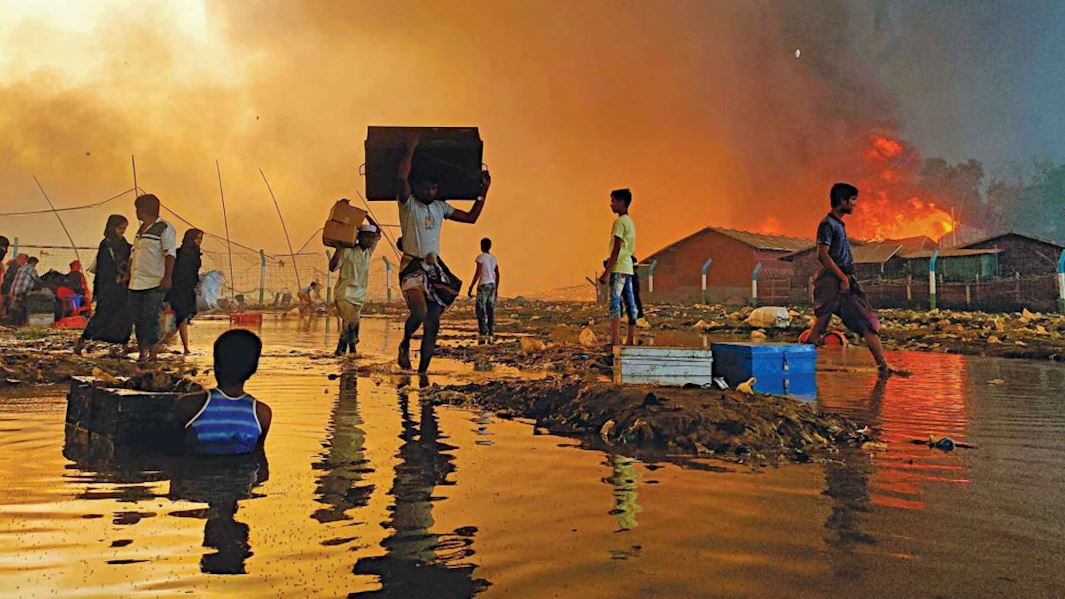 However, even families whose shelters were not damaged are still affected by the recent fire.
It has damaged at least two nutrition centres, one food distribution point and six water supply networks, as well as hundreds of latrines and bathing spaces. It has also destroyed health facilities, learning centres and markets.
The fire has therefore put further pressure on already-strained facilities which support the Rohingya people, who escaped from Myanmar with nothing and are completely dependent on humanitarian aid.
What was the situation before the recent fire?
The Rohingya refugees have been described as 'the most persecuted people on earth' [UN], with almost one million Rohingya living in camps in Cox's Bazar, Bangladesh. Most of them fled there in August 2017, after escalating violence in Myanmar.
They are now living in overcrowded camps, completely dependent on humanitarian aid for everything - food, water, shelter and medical care. Over half of these refugees are children, who lack access to learning opportunities and are at high risk of stunting and malnutrition.
Moreover, the Rohingya refugees still suffer from psychosocial issues stemming from years of persecution and violence, as well as the trauma of mass displacement.
Since March 2020, Rohingya refugees have faced further difficulties due to the ongoing pandemic.
Covid-19 has understandably led to more restrictions on refugees' freedom of movement. Moreover, humanitarian organisations now have less access to the camps. In 2020, services inside the camps were reduced to the bare essentials and some organisations had to stop working in the camps altogether.
The already immense pressure on resources within Cox's Bazar - such as water and healthcare - has now increased in the aftermath of the fire.
As well as the physical damage, the blaze also has implications for the mental well-being of the camp's residents. The persecution they suffered in Myanmar included fires razing their homes and villages and the size and scope of the recent fire may trigger these horrific memories. The fire is thus devastating on multiple levels.
How are we helping those displaced by the fire?
Our team is helping displaced Rohingya families in two main ways: constructing emergency shelter homes and distributing food parcels.
Construct shelters
With the monsoon season approaching, it is essential to build new and durable shelters, as well provide shelter kits to reinforce homes that were damaged but not destroyed.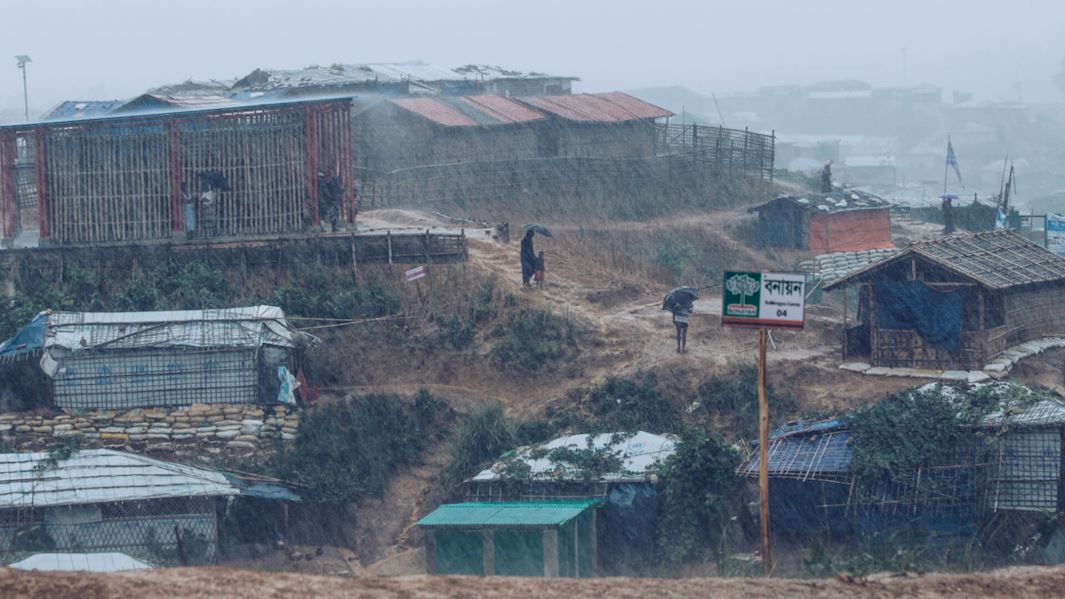 We are initially planning to construct 200 homes for those displaced by the fire. Each shelter home will be 16 feet high, 12 foot wide, and have a total area of 192 square feet.
These will be sturdy shelters which will last for the foreseeable future and will be constructed from bamboo, bound by metal, wire and rope, with padlocks and chains. In cases where there are materials undamaged by the fire - for example, concrete platforms or metal components - we will re-use these materials.
Each emergency shelter costs £1,000. If you build a full home, you can request either your name or the name of a loved one to be displayed on a plaque on the home.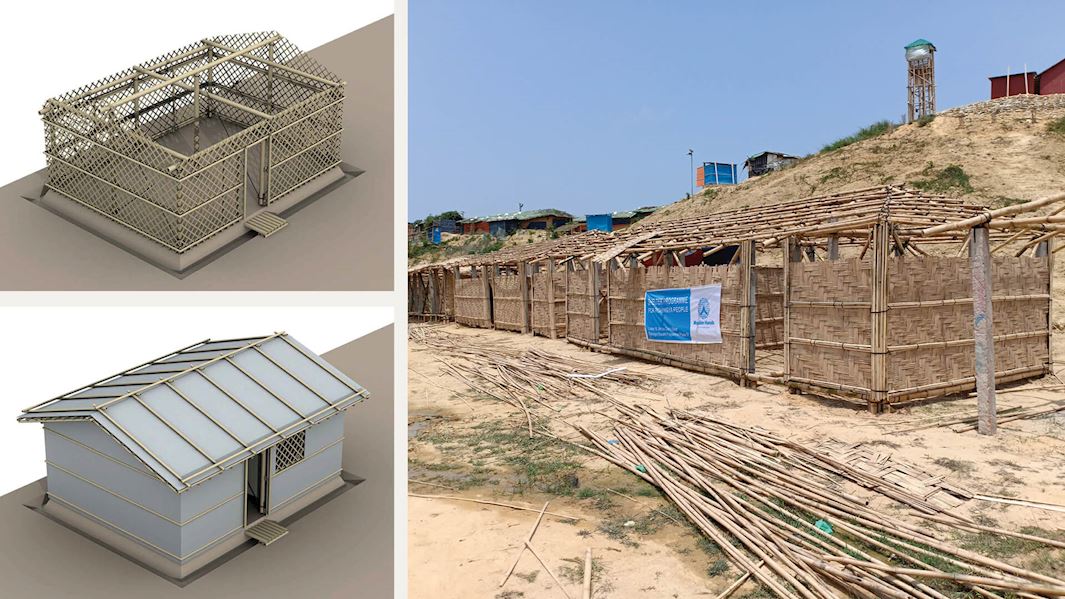 You can also help our teams provide these emergency shelters by giving any amount to the Rohingya Shelter Homes Fund.
Provide food parcels
With Ramadan less than two weeks away, our teams are preparing to distribute iftar and sahur to Rohingya refugees. In light of the recent fire, we urgently need your Zakat and Sadaqah to feed the families who've been impacted. Not only have they watched their food supplies go up in flames, but at least two nutrition centres and one food distribution point have been destroyed, stretching resources even thinner.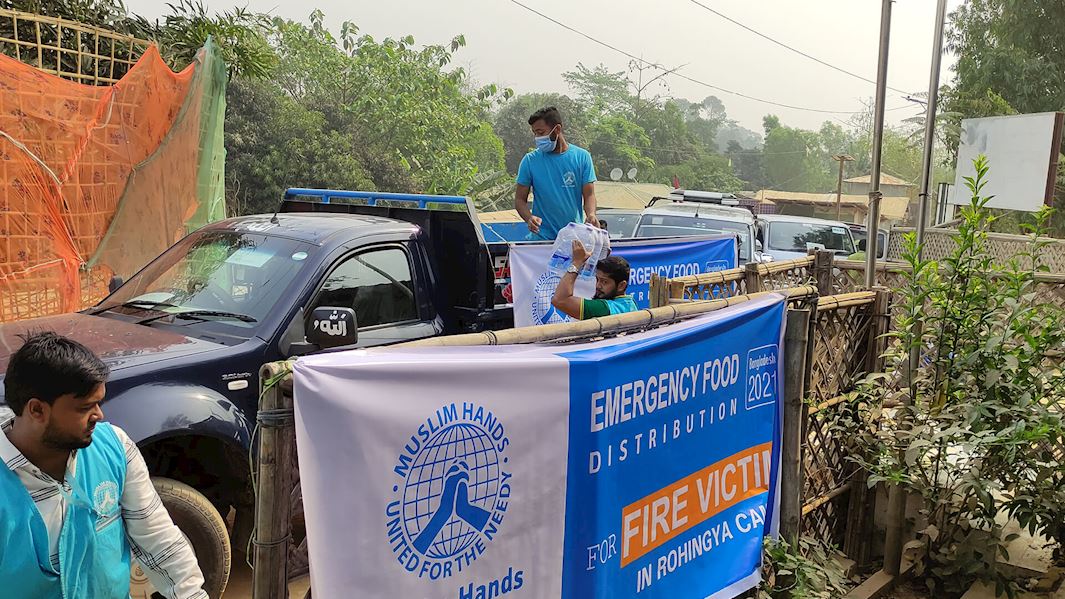 Don't leave our brothers and sisters alone this Ramadan! Each emergency food parcel contains up to 420 meals - enough to feed a family of seven for a month.
How can you support our long-term projects?
Alhamdulillah, you are currently funding projects which directly support 222,000 beneficiaries (including 128,000 children), as well as indirectly support 300,000 beneficiaries. Our teams are prioritising women-headed households and disabled people.
Overall, our projects aim to improve living conditions and help the Rohingya recover from the trauma of the past. We want both children and adults to have the opportunity to hope for and create a better future. Our office on the ground is running medical clinics, a children's centre and a women-friendly space, pictured below: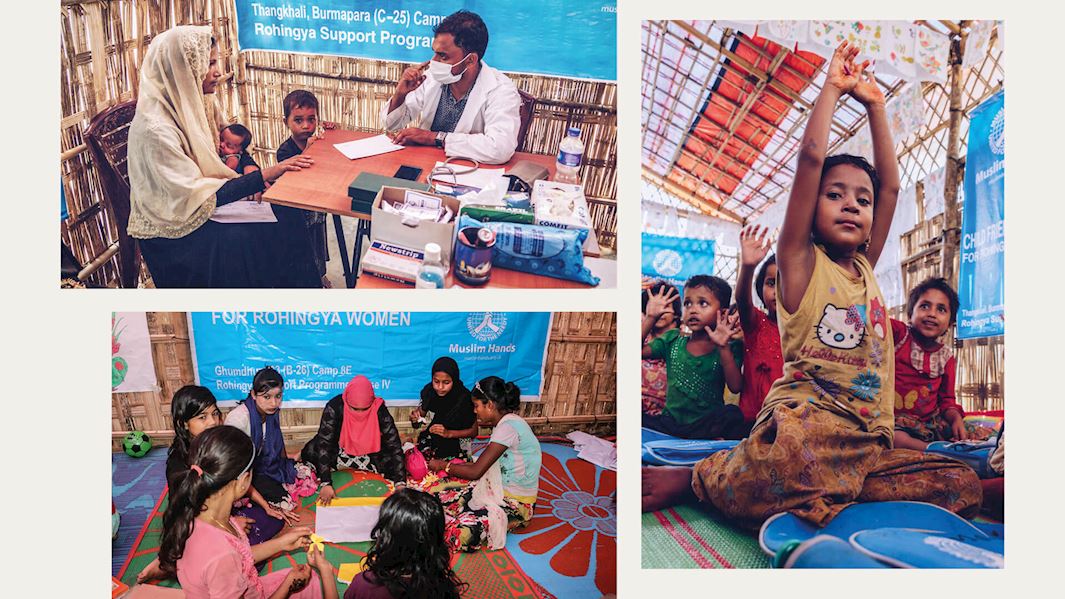 At this critical time, it is vital that we continue to provide healthcare, medicine, nutrition and vaccination services, as well as safe spaces and counselling for traumatised women and children. You can give to the Rohingya Emergency Appeal to support any of these projects.
We'd like to conclude with some words from the Noble Qur'an:
'And We will surely test you with something of fear and hunger and a loss of wealth and lives and fruits, but give good tidings to the patient'. [The Noble Qur'an, 2:155]
Our Rohingya brothers and sisters are living in the world's largest refugee camp, with almost a million people seeking refuge in just 13km². They have already been tested so much and, once again, they have lost their homes and belongings to a devastating fire.
We pray Allah (swt) rewards them for their patience and alleviates their suffering, and we pray Allah puts barakah in whatever you give to the Rohingya for His sake, amin!
---
Facebook

Twitter

Email This